Good governance critical in future of corporate philanthropy
Good governance critical in future of corporate philanthropy
Members of a foundation had spent hours debating over how funds should be allocated and which needy communities should receive financial aid. To solve this, they took a step back and reminded themselves why the foundation was set up in the first place.
Situations like these, according to delegates at the 3rd Temasek Roundtable on Corporate Philanthropy, show why it's important for stakeholders in non-profit philanthropic organisations (NPPOs) to always have clarity about the causes they support.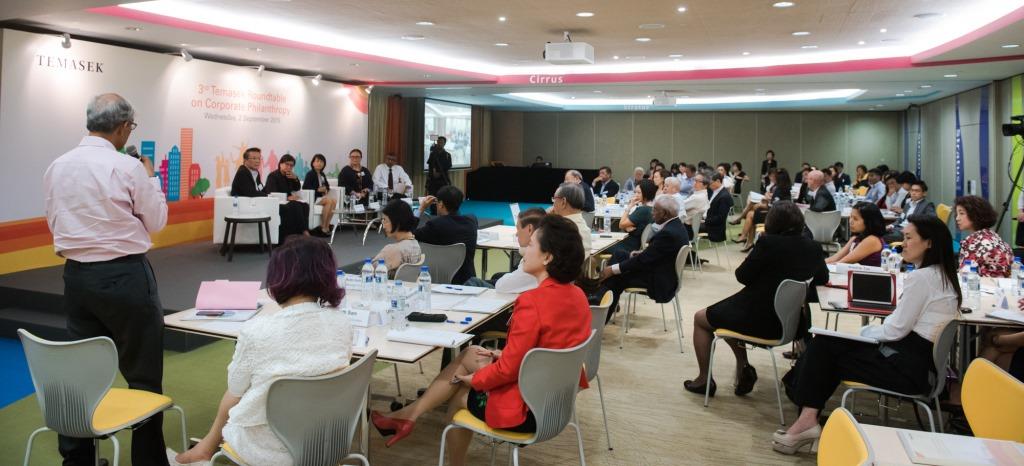 This year, about 100 delegates across Temasek's portfolio companies like DBS and SingTel, NPPOs and corporate titans such as Microsoft came together at the Roundtable, which was held on 2 September.
A key topic was governance in corporate philanthropy. The delegates agreed that an NPPO's governing board and management team, as well as a company's CSR (corporate social responsibility) members should always be clear about the "why", "what", and "how".
The "why", for instance, helps guide a foundation's choice in the causes it supports, ensuring that they aligned with its original mandate. Organisations should fill gaps and provide help in areas where publicly available resources are limited.
The kind of partners NPPOs choose to work with is just as important, since no organisation will want to be associated with a bad image or controversy that can negatively impact their reputation.
Dr Mary Ann Tsao, Chairman of Tsao Foundation, explained that the key ingredient in "doing well in philanthropy" is to drop any personal agenda and "leave your ego at the door".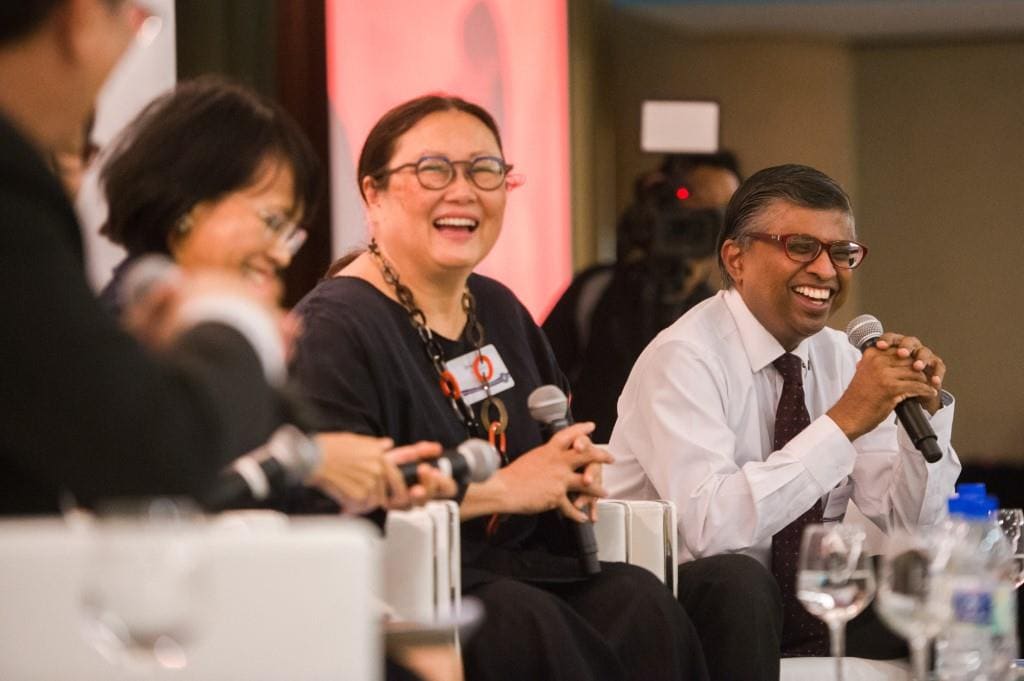 "Keep it as pure as possible. It's not about you but the people you're trying to help," Dr Tsao said in a sideline interview with Temasek. (Catch more of her insights in this video.)
It is also just as important to establish a board that comprises directors with diverse skillsets and experience — beyond simply a desire "to do good" — so they can provide a good balance of essential industry knowledge.
Despite all good intentions, however, some challenges and tensions inevitably surface.
In corporate philanthropy, for instance, there is a stronger emphasis on ensuring charitable causes also contribute to the company's overall corporate brand. These may result in friction when the desire to do good may not always provide a direct advantage to the organisation.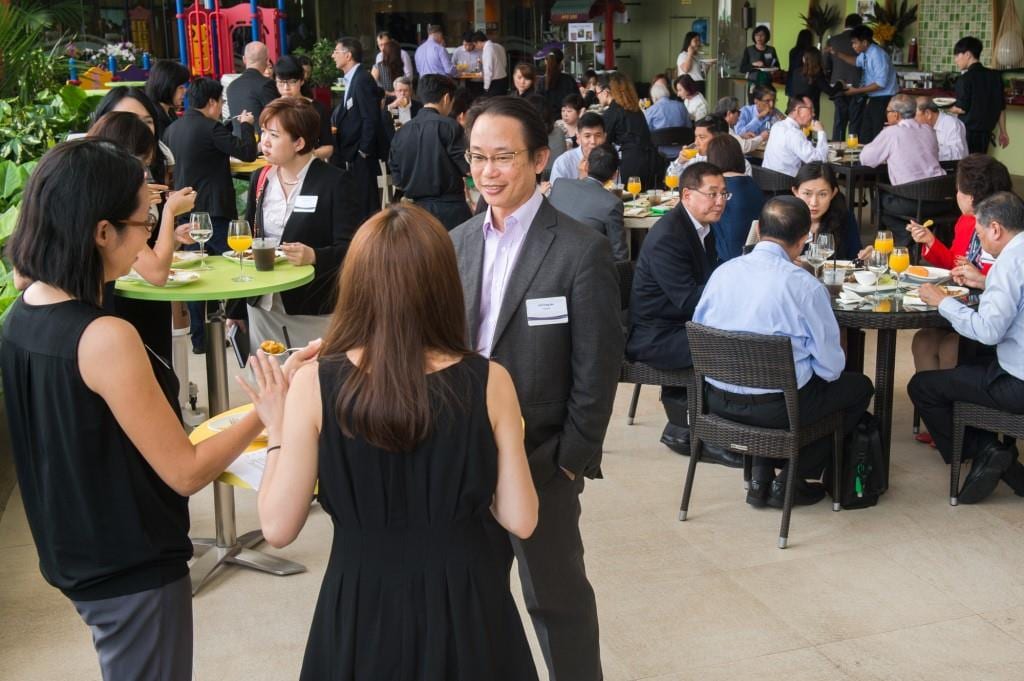 Sensitivities towards religion, culture, and societal differences, too, need to be considered to avoid any potential distress on the recipient's part. Some delegates at the Roundtable, however, stressed that religion and culture should not matter if there is strong belief in the specific cause.
Above all, there should be absolute transparency, which is especially important in a digital era where social media is now commonplace and public feedback, swift.
Patsian Low, Head of DBS Foundation, noted that the emergence of digital and social media tools have provided great platforms to better engage the public and drive philanthropic initiatives.
However, the open environment also means organisations need to monitor these communication channels and be nimble in responding to feedback. "It's important that they really think hard about social media if they want to use it [to support their philanthropic efforts]," she adds. (More from Ms Low's interview can be viewed here.)
Joanne Ng, Director of Programmes & Strategy at Temasek Foundation, believes the future of corporate philanthropy is bright, noting that organisations are starting to focus on more "informed giving".
"It's really about informed, strategic giving… Givers increasingly want to see that their funds are well used," Ms Ng says.
Among suggestions on future charitable causes, one idea raised at the Roundtable looks at the provision of resources beyond money. Businesses, for example, can offer a three-year loan of their internal skillsets such accounting to help revamp an NPPO's human resources and financial infrastructure. Similar to an attachment programme, the selected employees can be seconded to a charity foundation for a period of time, during which they will help manage and improve the latter's accounting processes.
Delegates agreed that the additional assistance will come in handy as NPPOs navigate a landscape that is increasingly multifaceted and complex to manage.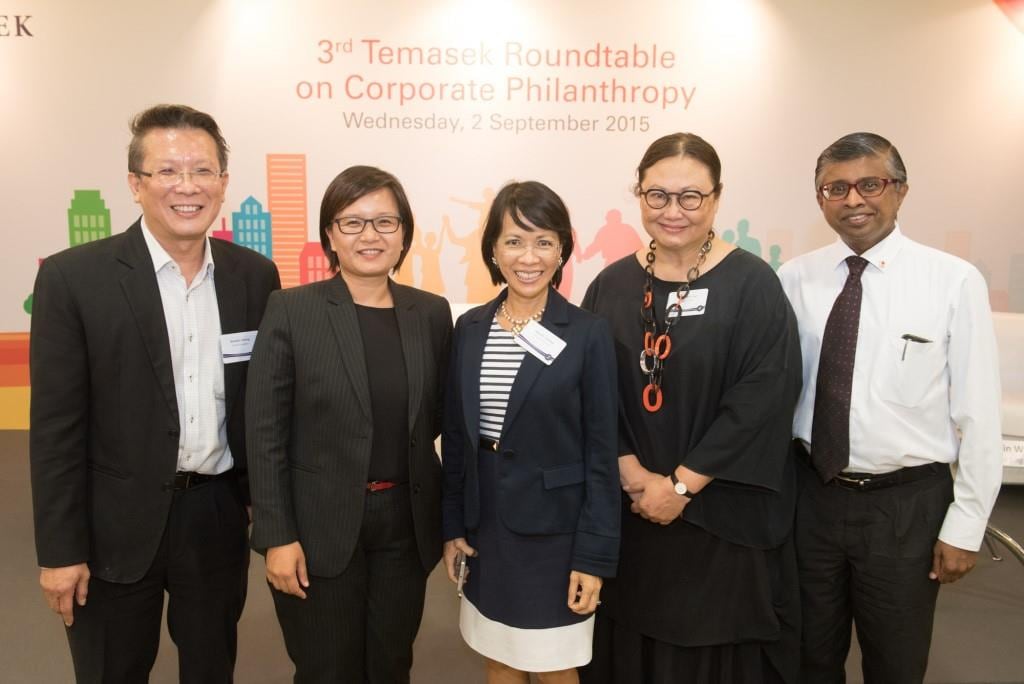 Catch our other video interviews with Gerard Ee, Chairman of Charity Council; Benjamin William, Secretary-General and CEO of Red Cross Singapore; and Dr Astrid S. Tuminez, Southeast Asia Regional Director of Legal and Corporate Affairs at Microsoft:
Giving in the Digital Age
Are Singaporeans generous in giving to those in need?