How This Single-Leg Amputee is Helping to Uplift Others
Find out what life as a single-leg amputee is like from Derek Lauchengco, a Singaporean who has turned his most painful experiences into a platform for change.
Sustainability is at the core of everything we do at Temasek. This article is part of Generational Investing, an ongoing series featuring individuals and activities that create a better world for future generations, through creativity, innovation and sustainable practices.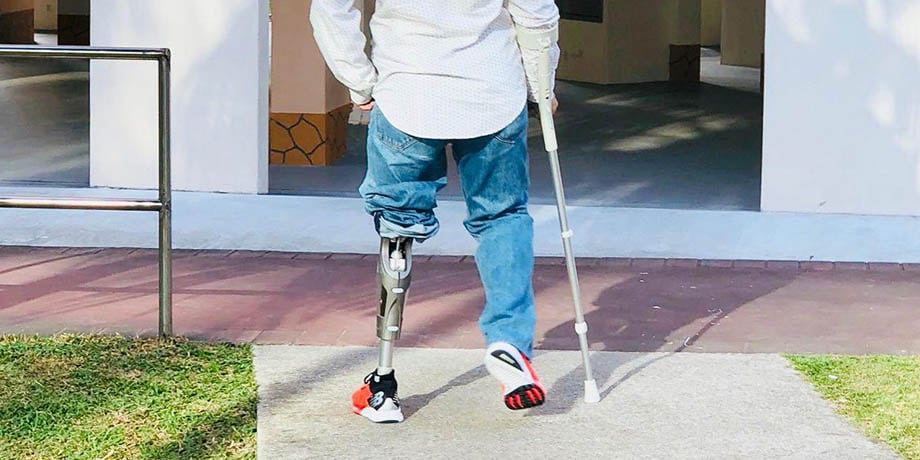 From the passenger seat of a private-hire car, Derek Lauchengco appears to be just like any other driver carefully navigating the roads of Singapore to get you safely to your destination. But, take a closer look and you realise that there's something special about Derek: where his lower left leg should be sits a gleaming metal prosthetic, fitted around his thigh.
At the age of 19, Derek was diagnosed with bone cancer which required an above-knee amputation of his lower leg. Instead of succumbing to despair, however, the determined amputee decided to turn his painful experiences into a platform for change.
Living with A Disability
Simple everyday activites like walking into a shopping centre or taking the MRT train are not always a breeze for people with disabilities. They may be marred by scrapes and tumbles, or met with awkward stares from strangers.
"Having people stare at me, even until today, can be uncomfortable," Derek admits.
"We still have a very long way to go in terms of accepting people who are physically challenged," he continues, citing a lack of employment opportunities as an obstacle that continues to persist today.
After being retrenched from an allied health clinic in late 2016, the 51-year-old found it hard to land a full-time job and explains that many companies feared they lacked the resources to support the employment of individuals with disabilities. The immediate loss of income made it difficult for Derek to support his 81-year-old mother and pay for home maintenance.
These day-to-day struggles of people with disabilities were mirrored in a study
conducted by the National Council of Social Service (NCSS) in 2015, where more than a third of 1,400 respondents said that they would not employ people with disabilities.
Picking Up the Pieces…and Others
Undeterred by his retrenchment, Derek signed up as a driver with Singapore ride-hailing company Grab and has since inspired a fellow amputee to consider driving as a career.
"I recently met this guy who underwent an amputation. He was worried that he would lose his job, but I reassured him that driving for a private-hire company was an option," says Derek.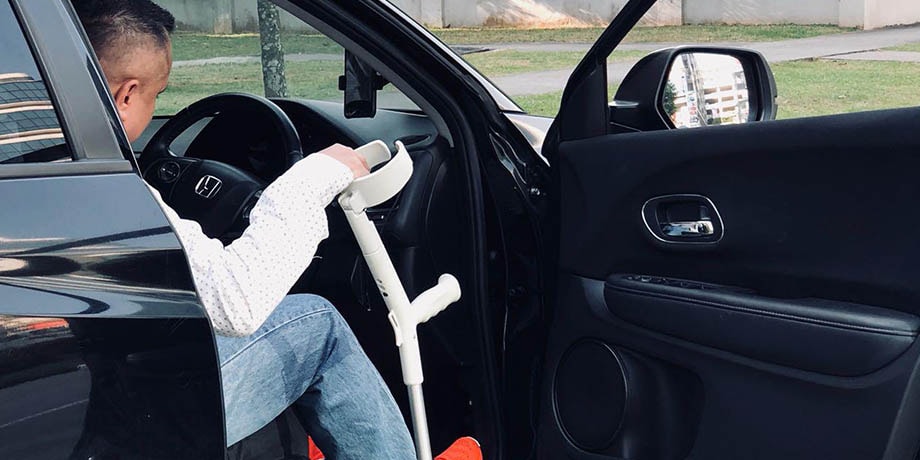 Prior to driving for Grab, Derek worked at the Rainbow Centre, a voluntary welfare organisation that provides educational opportunities to students with learning disabilities. While there, he supported children with multiple disabilities. He later volunteered with a local church, teaching children with learning needs, and took up a managerial role at an allied health clinic that provided a range of services including occupational and speech therapy.
"When I was battling cancer, I received a lot of care and concern from my friends and family. And I promised myself, then, that I would always help others in whatever ways I can," he quips.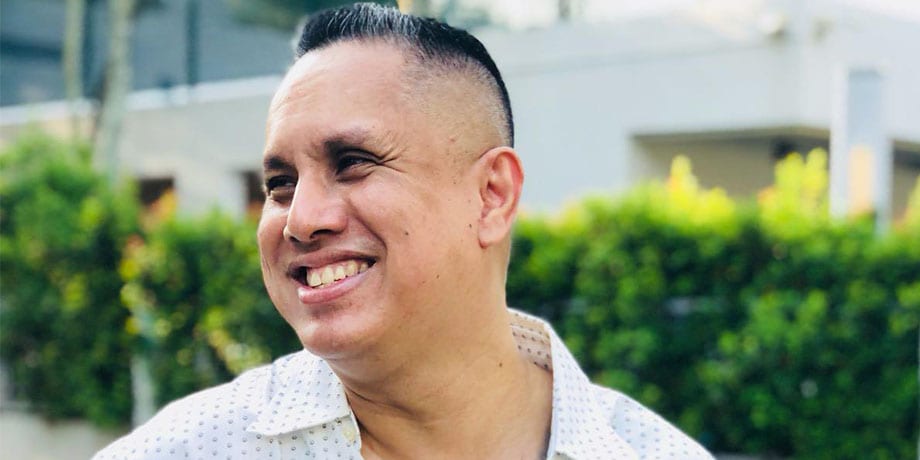 He recounts an early encounter with a fellow single-leg amputee, who inspired him to return to sports — a passion that he left behind after losing his lower leg to cancer.
"I remember him bringing me to the Kallang waterski site. And when I saw him waterskiing, it was like a bulb that went on in my head," he laughs.
This "eureka" moment spurred Derek to give waterskiing a go. Training tirelessly on weekends, he eventually mastered the sport and became the second man in Southeast Asia to be able to waterski on one leg. He later represented Singapore in the World Disabled Waterski Championships in Australia in 1995.
Paying It Forward
Despite the struggles that he has faced, Derek is optimistic about Singapore's disability landscape.
"Do I think that more needs to be done? Definitely. But there are initiatives that have already been started, which is promising," he smiles.
These include the "See the True Me" movement, which was launched by the NCSS and Tote Board in 2016. The five-year campaign tells the stories of individuals with disabilities on mass media platforms, aiming to shift attitudes towards people with disabilities from acceptance to inclusion by focusing on their strengths — and not merely their disabilities.
How do we see people who are different? NCSS finds out in this social experiment
Grateful for the opportunities that life has afforded him, Derek finds ways to inspire acts of kindess while at work.
He recalls an incident when a passenger left his wallet in the car. By the time he reported the lost item to the Grab office, the passenger was already on his way to Thailand for a business trip. Derek agreed to meet the passenger at Changi Airport three days later to return the wallet, but not before asking if he could pay this kind gesture forward.
"The passenger said, 'Absolutely, I will definitely pay it forward!' And that's how I want to live my life: making long-lasting, sustainable change to the lives of others."
Here at Temasek, we place sustainability at the core of everything we do. We strive to build a better world, always with tomorrow in mind.