Transcript: Speech by Lim Boon Heng at Temasek Chinese New Year Luncheon 2020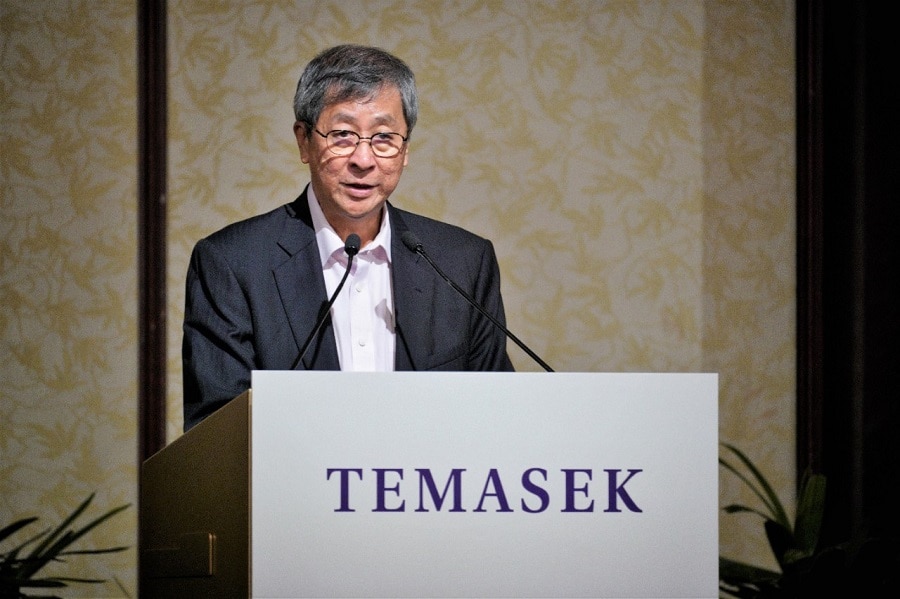 Partners, Colleagues, and Friends,
Good afternoon.
First of all, 新年快乐.
On behalf of the Board and Management of Temasek, welcome, and thank you for joining us for our annual Lunar New Year gathering and Lo-hei.
Lunar New Year gatherings are usually joyous. Unfortunately, we begin ours on a more sombre note, against the backdrop of the spread of the so-called Wuhan Novel Coronavirus.
When you arrived at lunch today, you would have passed through thermal sensors. That must have brought back memories of the SARS outbreak in 2003.
While SARS hit China and Hong Kong the hardest, Singapore was not spared. 33 people, including brave health care workers, lost their lives in that epidemic, among 238 infected over those few months. There were days when schools were closed, workers were asked to work from home, and shops empty. Our economy, and your companies, all took a hit too.
Fast forward to 2020 – now we're grappling with a rapidly evolving situation. The biggest fear is probably of the unknown – that we have yet to experience the full brunt of the virus outbreak.
It's still early days, but I am pleased that Singapore is doing all it can to prevent the spread of this new virus. We all must play our part too. Continue to remind your employees to maintain good personal hygiene, wash their hands with soap and water often, wear a mask if they are coughing or sneezing, or are unwell, seek medical attention if unwell, and stay home.
So, this is something that we should remind our colleagues to do.
Just like SARS, this current outbreak could impact our businesses, and the wider economy. We all need to be vigilant.
However, beyond the cost to us, we must do what's necessary to put in place measures to stop the spread, support the ill and, importantly, counter the confidence effect.
Many of you were around during SARS. You know the lessons we all learnt, and they strengthened us for this threat. We are more prepared than we were in 2003. Nevertheless, Temasek and its portfolio companies must be at the forefront of our society's response to this new threat.
We need to communicate openly to our people; to help them through uncertainties, and most important, to protect their safety – particularly those in front line positions, or those at higher risk of infection because of the nature of their work.
While this is a worrying time, we must keep faith that we will get through it, just like we got through SARS, by working together and being vigilant.
And there will be lessons from this experience which we should internalise and act with what we learnt from SARS.
I just want to come back to the importance of leading our people, being open and honest with them about the impact, and doing what it takes to protect them and our wider society.
When we met last year, I spoke about the volatility we were seeing on many fronts – economic, geopolitical, and our natural environment.
Looking back at how events have unfolded in 2019, and weighed by the world in January, it is clear that this turbulence looks set to stay.
Forest fires in Australia have alarmed many of us this past month. Many of you visit Australia frequently, or have friends and relatives living there, so the impact has not been lost on us. While bushfires are common in Australia, the scale this year has been worsened by high temperatures, low humidity, prolonged drought, and high winds.
The point is, changes in our climate are making conditions for dangerous fires, severe storms, and other freakish weather events more common-place. That's very worrying. Scientists are warning that such disasters and the damage caused will grow more intense, and deadlier, because of climate change.
Nature is sounding an alarm to us. Are we listening?
The picture that I'm painting is one of a planet being pushed to the tipping point. It's real; and its impact is increasingly felt by people all over the world – not to mention the staggering loss of wildlife and plant species.
We must act now to protect our natural environment.
Businesses must play their part. Remember, none of our companies can thrive when societies or their ecosystems fall apart.

At Temasek, the big sustainability challenges today are driving us to invest in the solutions being developed by innovators, including your companies. Placing sustainability at the core of everything we do is changing the way we act as an institution and as the owner of a portfolio too.
We have committed to be carbon neutral by the end of this year and are working hard on plans to halve the greenhouse gas emissions across our portfolio by 2030.
Shaping a carbon neutral portfolio sooner is a key goal for us, which means working with your companies on your own journeys to be more sustainable.
We will be reporting our carbon footprint, starting this year. Some of you are already doing so. For those who haven't started yet, we encourage you to do this, so you have a baseline from which to start your journey.
As stewards of our companies, we have an important responsibility to inspire our employees to be part of our sustainability efforts, and to change the way our businesses operate. In fact, if we don't do that, we won't resonate with the young and we will find it harder to employ younger people, who may feel we don't think of their future.
This is a challenge, yes. However, it is an opportunity. Some of our TPCs have taken significant steps on their own sustainability journeys, creating new value for their businesses at the same time!
Surbana Jurong is offering sustainability consultancy services that specialise in designing energy efficient and green buildings for their clients, who are increasingly demanding this.
I am also happy to see some of our TPCs working together in their efforts to become more sustainable.
Sembcorp is building solar energy systems for SATS. This will help SATS achieve its goal of cutting 80 percent of its carbon footprint by 20301. It is not being carbon neutral, it is cutting the footprint by 80%.
The Temasek family can work together to find ways to do right, do good, and do well!
While becoming sustainable should be a priority, we know there are challenges in many other areas.
We are living in the era of "Industry 4.0", where some people may find themselves displaced by technology, such as automation, AI and digitalisation. You've heard my views on this before. Amidst the challenges of today, we must not lose sight of the importance of facing these long term issues as well.
As you know, we are working hard on our roadmap to build a resilient organisation, so that we can stay prepared for future challenges and build a more resilient portfolio.
Let me end by wishing all of you a wonderful, prosperous and healthy year ahead.
祝大家万事如意!身体健康!
1 https://www.businesstimes.com.sg/companies-markets/sats-sembcorp-join-hands-for-green-push-starting-with-solar-energy-systems