Sustainability at the Core
Key messages from Chairman, CEO, and Vice Chairman, Sustainability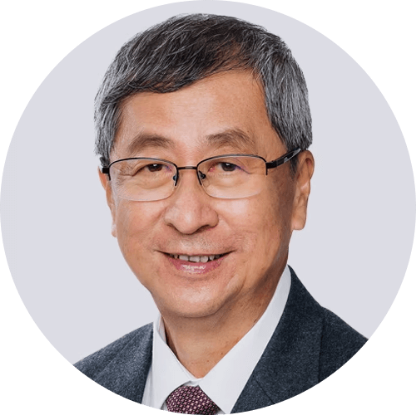 LIM Boon Heng
Chairman, Temasek Holdings
"We live in a volatile, uncertain, complex, and ambiguous world. 2022 has been the most challenging year for markets over the last decade. Against a backdrop of restrictive macro policy, lower growth, and a highly polarised geopolitical environment, the world is changing rapidly. Climate change remains an existential threat and time is running out to address it. Companies and governments can no longer sit on the sidelines. All of us must play an active role in solving shared global challenges as businesses cannot succeed unless societies thrive.
Temasek's Purpose – So Every Generation Prospers – is our North Star. Our Purpose is embedded in everything we do and ensures we do our part to build a better, more inclusive, and sustainable world."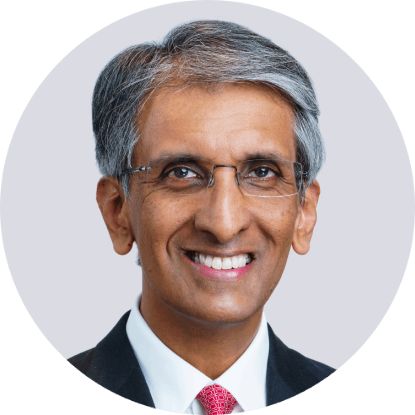 Dilhan Pillay SANDRASEGARA
Executive Director & Chief Executive Officer, Temasek Holdings & Temasek International

"The climate agenda has become more urgent. Businesses, governments, multilateral agencies, philanthropic organisations, investors, and societies need to collectively accelerate efforts to scale decarbonisation efforts and low carbon solutions, taking into account the immediate need for energy security and uplifting of communities where access and affordability present challenges which are insurmountable without external assistance and funding. While Industry 4.0 has boosted productivity, it has also led to rising inequality and the need to partner business transformation with workforce transformation. The advent of generative AI could magnify opportunities and bring with it challenges, with social, economic, and political consequences that will need to be addressed. We will need to ensure that there is sustainable and inclusive growth, so that this and future generations can prosper."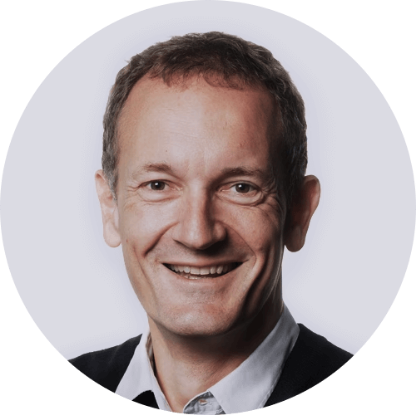 Steve HOWARD
Vice Chairman, Sustainability, Temasek International
"Given the urgency, scale and breadth of the necessary transitions, governments, corporations and investors need to work together to define transition roadmaps as well as promote and drive adoption of new solutions. We are making good progress with our decarbonisation initiatives to help safeguard the future of humanity and contribute to a bright future for current and future generations. We need to act now and together to solve the climate challenge, reverse nature loss and help create a more inclusive society."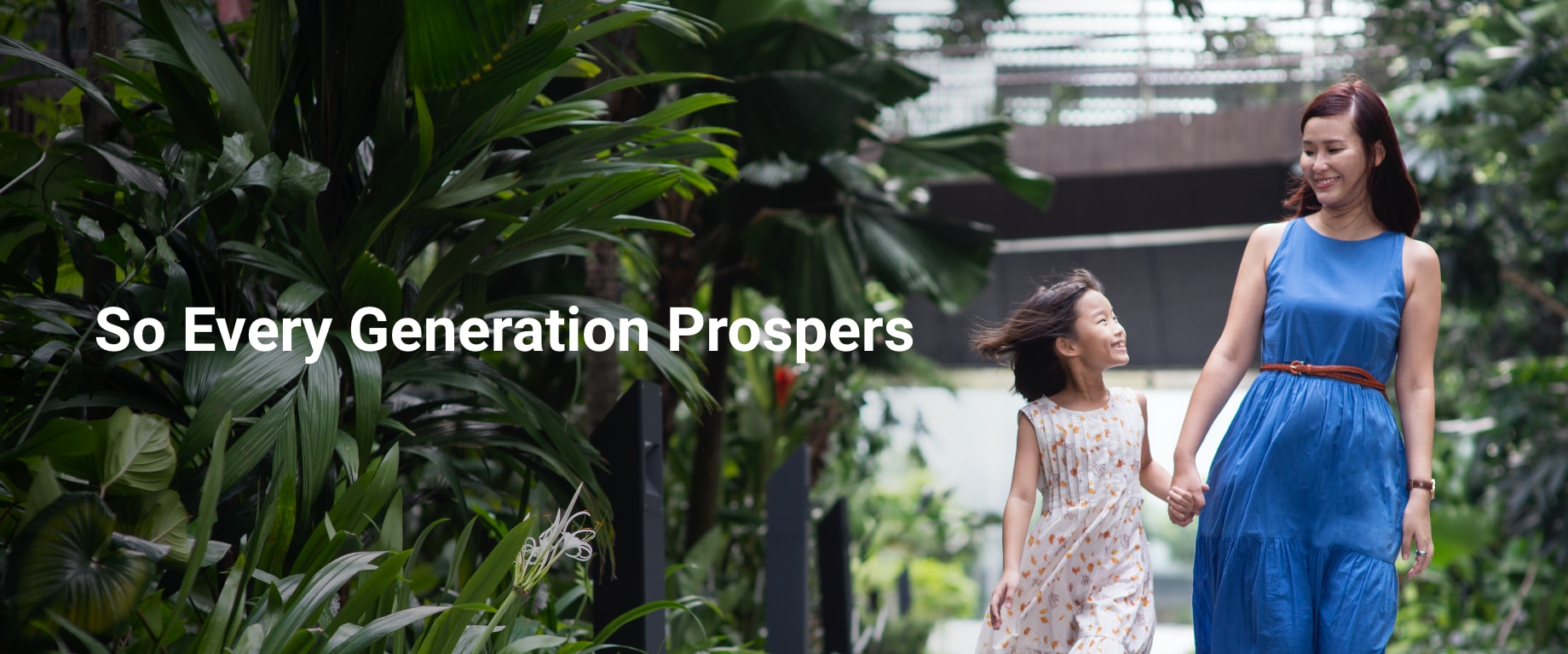 Our Purpose "So Every Generation Prospers" guides us to make a difference for today's and future generations. Our Temasek Charter defines our three roles as an Investor, Institution and Steward, and shapes our ethos to do well, do right and do good. Read more about our Purpose, Charter and Values here.
Sustainability is at the core of all that we do — from our mandate to deliver sustainable value over the long term, to our strategy of how we operate as an institution, shape our portfolio, and engage our portfolio companies to build sustainable businesses. We are committed to catalysing solutions to global challenges and activating capital – financial, human, social and natural – to bring about a better and more inclusive world for all.
Key Milestones in Our Sustainability Journey
In recent years, we have made progress and achieved several milestones along our journey to embed sustainability in everything that we do. In doing so, we have moved closer to our targets and goals.
Milestones Achieved

Intended Outcomes

Holistic sustainability strategy

that focuses on climate action and will expand to other areas of sustainability such as nature conservation and social inclusion

Board Risk and Sustainability Committee formed

in January 2022 to enhance focus and oversight of opportunities and risks relating to sustainability
Scored 100% in the 2023 GSR Scorecard by Global SWF, which assesses the Governance, Sustainability, and Resilience progress of state-owned investors

To achieve a net zero portfolio by 2050, enable progress towards a nature positive world, contribute towards an inclusive future, and create long term positive impact for people and planet
Milestones Achieved

Intended Outcomes

Investments

Identified Sustainable Living as a structural trend shaping our long term portfolio construction
Accelerated capital deployment in trend-aligned focus areas — energy (e.g. Form Energy), clean transportation (e.g. Ola Electric), food (e.g. Rize), materials (e.g. Electra), water (e.g. Rivulis), waste (e.g. Fairmat), and built environment (e.g. SP Group's district cooling systems at Tampines)

Progressive reshaping of portfolio based on structural trends, particularly Sustainable Living

ESG integration

All new investments are covered by our Environmental, Social, and Governance (ESG) framework to ensure systematic integration of ESG factors in investment decision making and portfolio management
Internal carbon price of US$50 per tonne of carbon dioxide equivalent (tCO2e), with the aim to increase this progressively to $100 tCO2e by 2030; introduced to deepen climate integration for investment evaluation
Climate Transition Readiness Framework introduced to set out a systematic approach for dialogue with major portfolio companies
Portfolio Carbon Analytics & Reporting Tool developed to allow tracking of progress towards our climate targets and for other

Investment partnerships

Part of the consortium led by Brookfield Renewable Partners that signed an agreement in March 2023 to acquire the Energy Markets business of Origin Energy
Pentagreen Capital, a debt financing platform to accelerate development of bankable sustainable infrastructure in Asia, formed in August 2022, in partnership with HSBC
GenZero, a dedicated investment platform, set up in 2022 with an initial capital commitment of S$5 billion to catalyse and scale decarbonisation solutions globally
Decarbonization Partners, a partnership with BlackRock, formed in 2021 with a joint commitment of US$600 million to invest in decarbonisation solutions
Climate Impact X, a global exchange and marketplace for high-quality carbon credits, established in partnership with DBS, Singapore Exchange, and Standard Chartered, in 2021
O2 Power, a renewable energy platform in India established 2020 in partnership with EQT Infrastructure, which focuses on developing utility scale renewable projects across solar, wind, and hybrid energy
Committed to climate-aligned funds, including Breakthrough Energy Ventures' Select fund and Brookfield Global Transition Fund
Committed to new impact investing funds managed by partners, including LeapFrog Investments and ABC Impact

Uplifting ESG practices

Transition towards a net zero portfolio by 2050, with an interim goal of halving portfolio emissions from 2010 levels by 2030

Stewardship

Global Impact Investing Network's Impact Lab launched in 2022, in partnership with EQT Foundation and Visa Foundation,

to optimise positive impact of financial investments

Strategic partner in the establishment of Centre for Impact Investing and Practices in 2022 by Temasek Trust

To generate positive impact for underserved communities and catalyse the impact investing ecosystem, especially in Asia
Milestones Achieved

Intended Outcomes

Carbon mitigation hierarchy taken into account when developing institutional sustainability strategy to systematically drive carbon neutrality through reducing carbon footprint before purchasing high quality offsets
Carbon neutrality as a company (set and achieved since 2019)

Inclusivity@Temasek launched in 2022 to strengthen our diversity practices and reinforce our culture of belonging
Temasek Women's Network (TWN)

formed in 2022 to provide a platform for awareness, mentorship, and learning in support of women's career journeys

To make Temasek a great place to work, by building an inclusive culture that encourages and celebrates diversity in perspectives, skill sets and experiences

Embedded carbon reduction goals in employees' long term incentives
Regular engagement with our employees through Project GO!

, a series of sustainability-focused initiatives to raise awareness of key sustainability-related issues

To systematically build a culture of placing sustainability at the core of everything we do