Sustainability in Our Operations
Environment
Enabling a Sustainable Company​
Measuring and managing our environmental footprint remains a major enabler for change.
We have maintained carbon neutrality as a company for the third year running. The last two years had been unprecedented, where we saw a significant decrease in our indirect emissions relating to our operations, mainly due to COVID-related restrictions on business travel. With progressive easing of global travel restrictions and COVID-19 safe management measures in various countries, we are expecting resumption of these operational activities over the next few years.​
The pandemic has accelerated the transformation in how we work, including the way we hold meetings and conferences. We will continue to scrutinise the need for business travel closely, leveraging technology such as teleconferencing as we seek to reduce our emissions footprint. This will help us achieve an overall reduction in the carbon intensity of our operations as compared to pre-COVID levels.​
We measure total emissions as well as carbon intensity (carbon emissions / employees) from our operations, and we aim to reduce emissions both in absolute and relative terms. With respect to the risks and opportunities in the context of our operations, electricity consumption across our offices and business travel activities constitutes a significant part of our emissions. Over the longer term, we will continue to explore opportunities to source electricity from renewable energy sources, review the need for business travel closely, as well as leverage technology such as teleconferencing as we seek to reduce our emissions footprint. Our residual emissions are offset through purchase and retirement of carbon credits from voluntary carbon markets.
For a detailed breakdown, please click here to view the sustainability indicators of our operations.

To address our residual emissions, we purchased carbon credits through Climate Impact X (CIX), which is a Singapore-based carbon exchange and marketplace and a joint venture by DBS, Singapore Exchange, Standard Chartered and Temasek. CIX is a global marketplace and exchange for high-quality carbon credits. More information on CIX's carbon verification mechanism can be found here.
Over the years, we have supported a variety of projects that contributed not only to carbon reduction but the broader sustainability outcomes such as biodiversity preservation and social inclusion. For example, in 2022, we supported the Tambopata-Bahuaja Biodiversity Reserve Project in the Madre de Dios Region in Peru, which creates an economic buffer zone of a forested area, covering a total land area of approximately 573,000 hectares and is home to 30 endangered species. It provides technical training to some 330 families on agroforestry activities.
People
Inclusivity
Our focus on sustainability as an institution extends from planet to people.
Our staff is our most important asset, and we value diversity and the cross-fertilisation of experiences and ideas. We seek to create an inclusive and cohesive work environment that celebrates and values unique personalities, diverse perspectives, skill sets, and experiences.
We also believe that staff diversity is important. Today, our staff represents 33 nationalities with a gender mix of 55% male to 45% female. Our senior management is 78% male and 22% female.
We are committed to making Temasek a great place to work, by building an inclusive culture that encourages and celebrates diversity in perspectives, skill sets and experiences.
This year, we launched our Inclusivity@Temasek initiative, to strengthen our diversity practices and reinforce our culture of belonging. We seek to create a workplace where Temasek employees feel comfortable with being themselves and feel safe to voice different ideas and opinions.
As part of our ongoing inclusivity efforts, the Temasek Women's Network was formed to support and inspire our female colleagues in their career journeys. Activities include leadership sharing sessions as well as a mentoring programme — which also include our male colleagues as they play an important role in fostering an inclusive environment for our female staff. We will continue to advance other programmes as part of Inclusivity@Temasek.
Career Development

Talent development has always been a key area of focus for us and is a pillar of our T2030 strategic roadmap. We adopt a holistic approach in shaping our talent agenda and our staff are encouraged to embrace a mindset of continuous learning and to take ownership of their own growth.
As part of our institutional focus to build a future-ready team, we have anchored our learning programmes on leadership competencies and agility frameworks. Over the year, we refreshed these frameworks to ensure that our staff are equipped with skills to stay relevant. We are also expanding our range of learning and leadership programmes to include topics such as sustainability, diversity and inclusivity, to increase awareness and understanding of these important focus areas among our staff.
Aligned with our culture of life-long learning and to keep us up to speed in a rapidly changing world, each staff member underwent an average of 31.8 hours of training last year. Some of the mandatory training that our staff needed to complete, and undertake continuous retraining in, cover areas such as anti-bribery and corruption, anti-harassment and discrimination as well as the prevention of insider trading, underscoring our commitment to a zero-tolerance approach in these areas.
We work to transform for relevance and impact, as we have done through the years.
We encourage mobility as a way of developing our talent, both between functions and across geographies. Our colleagues are given opportunities to broaden their experiences and exposure outside their home base, and to build their skill sets and leadership capabilities across our global network. This is critical, as we strive to deliver our goals for a more resilient and sustainable future.
To build our talent pipeline, we piloted a foundation traineeship programme in Singapore, curated for students to gain an early understanding on the role as an investor. We aim to partner institutes of higher learning in Singapore to advance this initiative and encourage students to explore a career with Temasek.
Health & Safety

We believe that a robust and holistic approach to taking care of the overall well-being and health of our staff is critical for the resilience of our workforce. We have put in place various initiatives, resources and support measures for our staff to take care of their emotional, social, and physical well-being.
During the COVID pandemic, we have been distributing COVID-19 care packages containing essential supplies such as masks, health supplements and wellness equipment to our staff. We also piloted an Immunity Monitoring Programme in our Singapore office, to provide our staff with information on their immunity levels against COVID-19 so that they can take appropriate measures to protect themselves.
All our offices comply with local safety regulations, and we strive to create a safe and conducive workplace environment for our staff. There were no fatalities or high consequence work-related injuries in the past year.
Culture and Values
Sustainability-Linked Remuneration

We believe that it will take a firmwide effort to achieve our sustainability-related targets. To foster alignment of incentives, we set aside a portion of the time-based co-investment grants towards our carbon abatement goals, in line with our T2030 sustainability goals.
Awareness Building and Contributing To The Environment

Our employees are critical to driving a more sustainable organisation. To enhance awareness and give them tools, we have provided them with training modules on climate change as well as our updated ESG approach.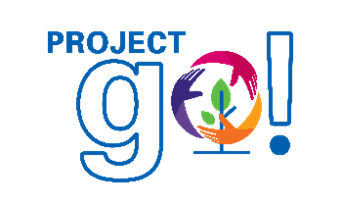 Our staff also helped to conserve critical habitats by supporting tree planting efforts of partners such as the Global Evergreening Alliance, an international non-profit organisation overseeing grassroots land restoration and sustainable agriculture programmes, or by planting trees themselves. This year, we set and achieved our institutional target of planting more than 400,000 trees.