Cybersecurity: It'll Take A World-class Team, Not A Silver Bullet, to Protect Us
Cybersecurity: It'll Take A World-class Team, Not A Silver Bullet, to Protect Us
There's no dodging it; cybercrime is lurking in every corner of our homes. So, how can we combat this growing global threat?
Transformational technologies, demographic shifts and changing consumption patterns are reshaping our collective future. This article is part of Future, Now, an ongoing series that looks at how such global trends and innovative technologies can build a better, smarter and more sustainable world.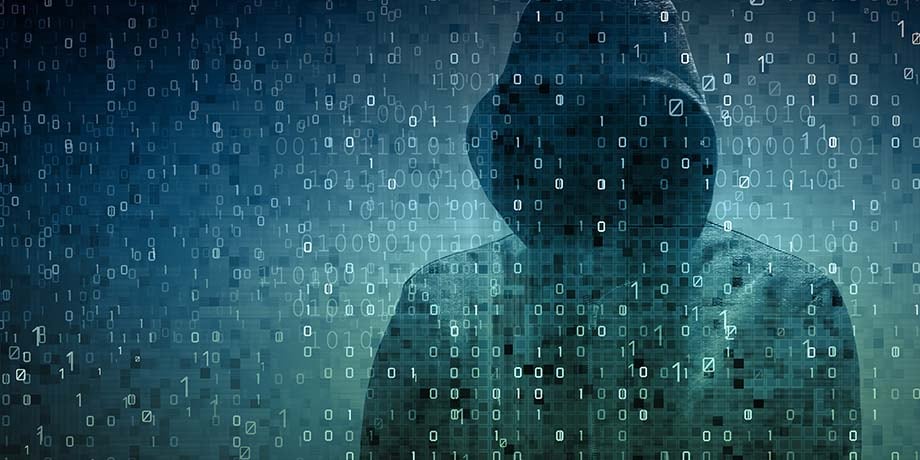 In May 2017, a global cyberattack crippled Britain's healthcare system, cancelling more than 19,000 medical appointments, blocking medical staff's access to computer systems administering 600 surgeries and forcing ambulances to redirect their routes from five hospitals.
Caused by a ransomware virus, a form of malicious software that denies users access to their data until a ransom is paid, the bug hit a staggering 150 countries — equivalent to more than three-quarters of the world. Dubbed "the biggest ransomware outbreak in history", the cyberattack was stopped in its tracks after a 22-year-old cybersecurity researcher was said to have discovered a "kill switch" a few hours after the attack began.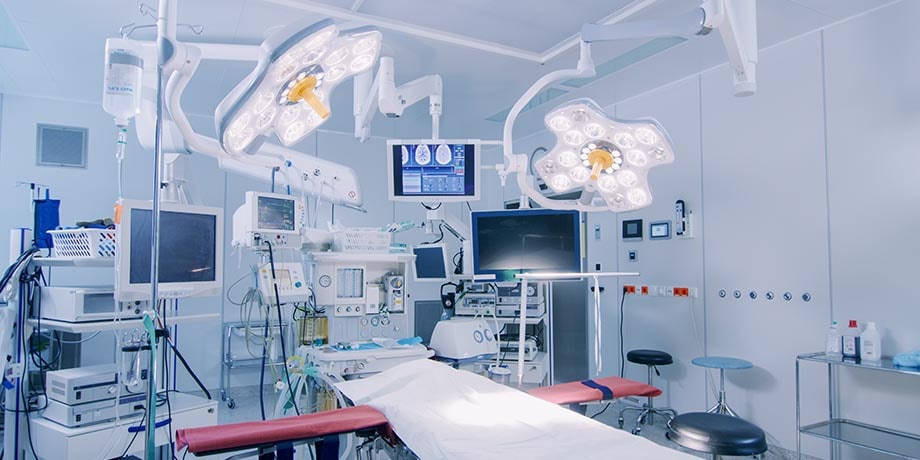 "This particular strain will no longer cause harm, but patch your systems ASAP as they will try again," tweeted security researcher Marcus Hutchins (@malwaretechblog).
Barely a year later, the news media in Singapore reported that some 1.5 million patients from the country's largest group of healthcare institutions, SingHealth, had had their personal particulars illegally accessed and copied.
The cyberattack was said to be the result of various security lapses and oversight: a server exploited by hackers had not received the necessary security software updates for more than a year. The custodian of the server lacked training in cybersecurity, and the server itself was too old for automatic antivirus software updates.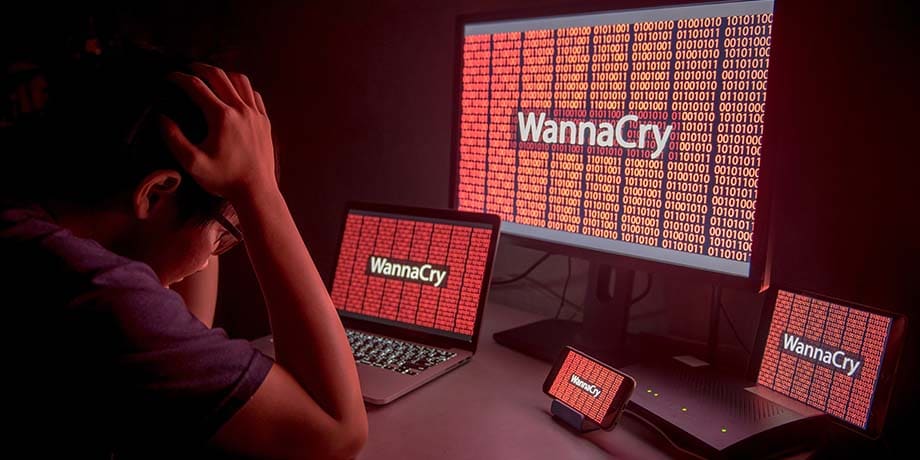 The Rising Threat of Internet Connectivity
The May 2017 ransomware and 2018 SingHealth attacks are a clear show of force by international cybercriminals, who are reaching ever-increasing levels of sophistication in their exploits.
Fuelling the growing tempo and volume of cyberthreats is our collective love for IoT (Internet of Things) devices. Based on a 2018 report by the Online Trust Alliance, an initiative by the global non-profit Internet Society, cyber incidents targeting businesses almost doubled from 82,000 in 2016 to 159,700 in 2017 — driven by new attack methods and connected devices.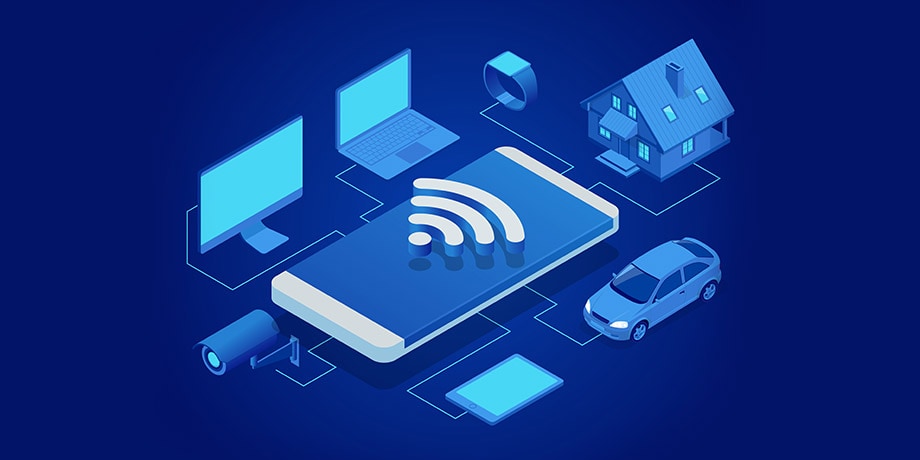 Many common IoT devices like smartphones, smartwatches and laptops are designed without security in mind. Think insecure software, unencrypted data and default passwords — all of which readily serve as entry points for network intrusions and data gathering.
"We are putting more things on the Cloud, and we are using our mobile devices for a lot more functions as well. Cybercriminals now have even more ways of accessing our data and therefore the threat is more intense," explains Yeoh Keat Chuan, Managing Director of Temasek's Enterprise Development Group and interim chief executive of cybersecurity firm Ensign InfoSecurity, in an interview with T-Digital.
Formed in September 2018, Ensign InfoSecurity is a joint venture set up by telecommunications company StarHub and Temasek to meet the growing global demand for high-end cybersecurity services amid the increasing pace and intensity of online criminal attacks.
The State of Cybersecurity
In 2019, the global cost of cybercrime is expected to quadruple to over US$2 trillion from US$500 billion in 2015. This sobering statistic has prompted businesses, financial regulatory authorities and even governments to deepen their capabilities to respond to emerging online threats.
Ensign InfoSecurity is one such by-product of this global security push. By tapping into big data, the firm aims to offer industries and governments access to customisable, end-to-end cyber solutions that range from advanced threat detection to round-the-clock monitoring services.
Says Keat Chuan, "In Asia, the average time [it takes to detect a cyberthreat] is 498 days. This means that a cybercriminal [would have] been in your system for more than one and a half years. With the threat landscape continuously evolving, there's a need to refresh [cybersecurity] products every two to three years."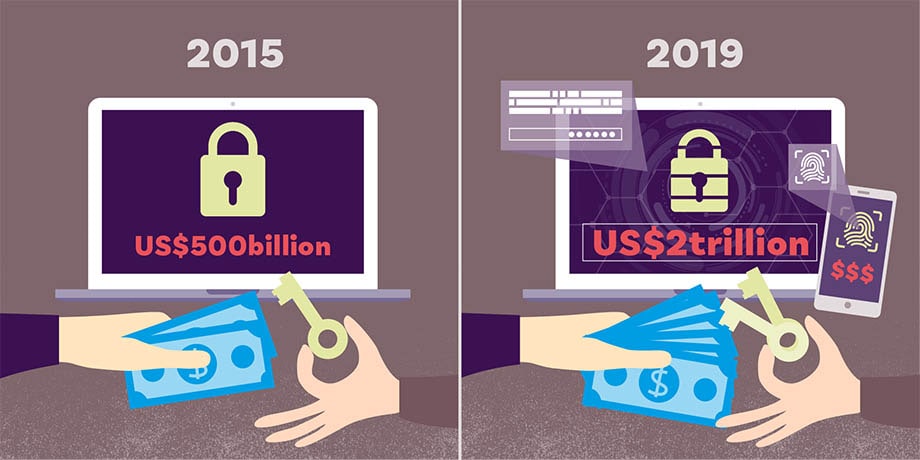 In an increasingly complex threat landscape, companies need to become more resilient. Team8, an Israeli-based think tank and company builder, creates companies to tackle cybersecurity problems. Leveraging the expertise of former leaders from Israel's elite military intelligence Unit 8200, Team8 utilises its research, engineers and analysts to tackle problems from an attacker's perspective, applying data science and AI to develop disruptive technologies and category-leading companies.
For example, Team8's portfolio company Illusive Networks sets up a series of deceptions within a network based on their predictions of a hacker's potential movements. One wrong move and the wrongdoer can be detected, giving the defenders an upper hand within their own networks.
"Before attackers even breach a system, we think about what kind of data they would collect and what moves they would make. We never know where the attacker is going to come from or when they are going to come. In many cases we know where they are going to be; they will be in our network. That's one advantage that we have," Team8 CEO and Co-Founder Nadav Zafrir tells T-Digital in an interview at the company's office in New York City.
Mind the (Cybersecurity Talent) Gap
As demand for such specialised cyber skill sets increases, however, so does the difficulty of filling such cybersecurity roles.
Rapid advancements in technology and competition from larger companies have left many smaller enterprises severely lacking in cybersecurity skills and talent. In fact, global cybersecurity firm Herjavec Group estimates that there will be a shortage of 3.5 million cybersecurity talents globally by 2021.

Data source: Cybersecurity Jobs Report 2018–2021, Herjavec Group.
To bridge this gap, Ensign InfoSecurity is offering a Chief-Information-Security-Officer (CISO)-as-a-Service model that gathers an international team of leaders with deep technical knowledge and experience in intelligence and cybersecurity.
Many of these individuals are former personnel from the likes of the United States' National Security Agency and the Singapore Armed Forces, trained to form strategies and guide cybersecurity solutions against complex hacking operations in real time.

"Our aim is to serve as a trusted advisor of sorts through CISO and in fact, security-as-a-service, as companies are starting to realise that they can't just rely on best-of-breed products [to protect themselves from cybercrimes]," says Keat Chuan.
Currently in development, the CISO platform aims to squarely address the talent shortage and need for evolving cyber capabilities across the world. It is expected to launch in late-2019, Keat Chuan adds.
"The realisation [we're all coming to] is that a breach is going to happen. It's not a question of 'if' but 'when'," he says.
"So, the best way to protect yourself is to [gather world-class talent that can] detect where the criminals are."
Temasek is an investor in Ensign InfoSecurity and Team8.