Is a Cashless Society on the Horizon for the US?
Is a Cashless Society on the Horizon for the US?
In Brief
About 75 percent of all consumer transactions in the US are already electronic, but the B2B market remains largely untapped, presenting growth and investment opportunities.
There is broader concern that fully cashless consumer-facing businesses could exclude lower-income consumers, the unbanked and underbanked.
While the rise of Internet of Things (IoT) devices could potentially shape the future of payments, cash would still remain a viable mode of payment.
Transformational technologies, demographic shifts and changing consumption patterns are reshaping our collective future. This article is part of Future, Now, an ongoing series that looks at how such global trends and innovative technologies can build a better, smarter and more sustainable world.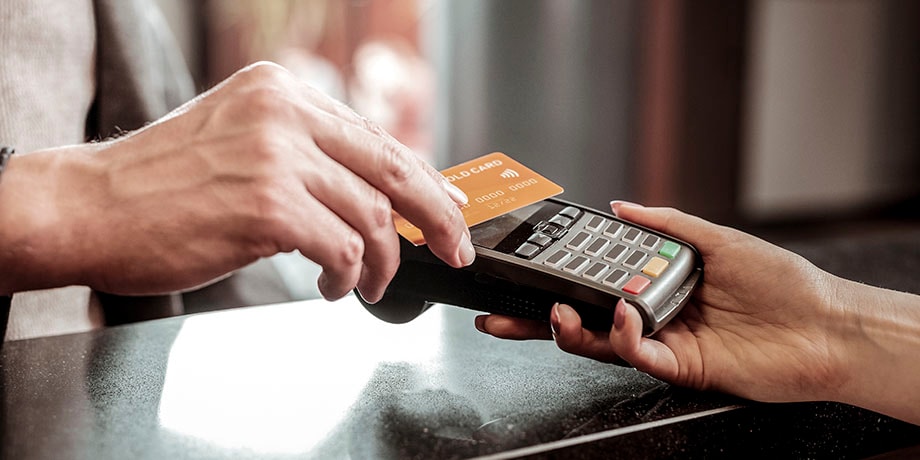 About one in five Americans believe that they will one day lead a completely cashless lifestyle, with nearly half believing that this could happen as soon as 2023.
Already, more and more consumers are choosing digital payment methods over tangible currency, with approximately three in 10 adults in the US making no cash transactions in a week.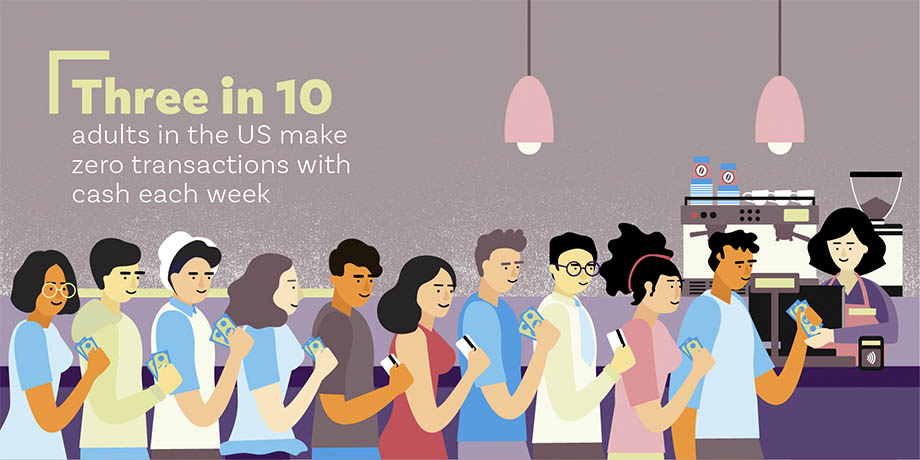 Consumers value convenience, as the numbers show: about 75 percent of all transactions in the US are already electronic, says Jane Atherton, Managing Director, Investment Group – Financial Services at Temasek's New York office.
In comparison, the business-to-business (B2B) environment remains a market that is largely untapped. Over a third of companies still use cheques more than any other form of payment methods to receive and send payments, according to a 2018 report by Mastercard and PYMNTS, simply because it remains the most commonly accepted form of payment in the B2B realm.
Cashing in on the Opportunities
"We see the whole B2B environment as an area where tremendous investible opportunity exists," says Atherton.
The paper-based transactions that businesses still use come at a cost: Bank of America pegs the average price of processing one business cheque at between US$4 and US$20, including the cost of the materials and time spent.
Cheques could also pose the highest risk to businesses; in 2017, they had the highest incidence of actual and/or attempted fraud reported.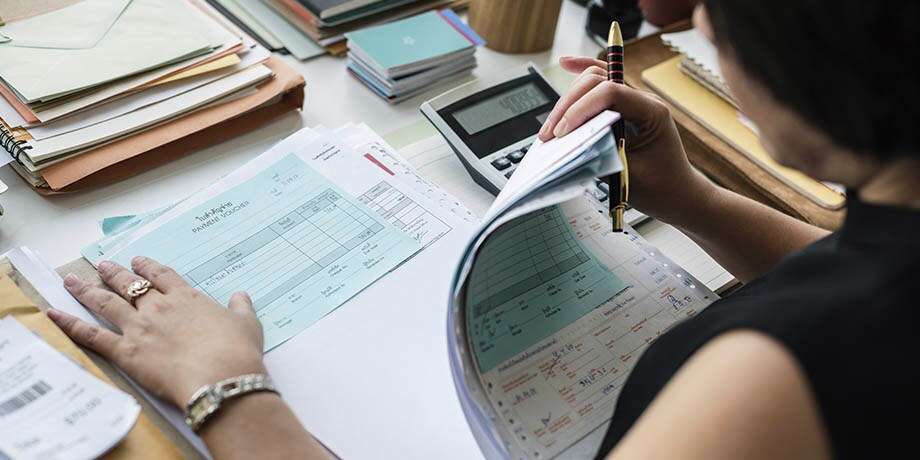 Aside from mitigating the above, integrating cashless payment options into broader enterprise software could help businesses be more efficient. As orders and payments are tracked in real time, the accounting process is streamlined, reducing manpower hours and the risk of human error, Atherton adds.
That's not to say that there are no opportunities in going cashless in the business-to-consumer (B2C) environment.
Andy Gerlt, Visa's Senior Director, Global Innovation Communications, notes that restaurants in the US, in particular, have been quick to adopt cashless payments. This makes for a smoother payment experience for both the business and the consumers, while freeing up time for staff to serve more customers.
"We did a survey with business owners [in 2018] and found that it is 57 percent less expensive to process a digital payment than cash," says Gerlt. This could boil down to factors such as a decreased risk of theft and time saved from managing cash each day, he explains.
He observes that most businesses that go cashless are typically located in urban areas and cater to a younger, tech-savvy demographic.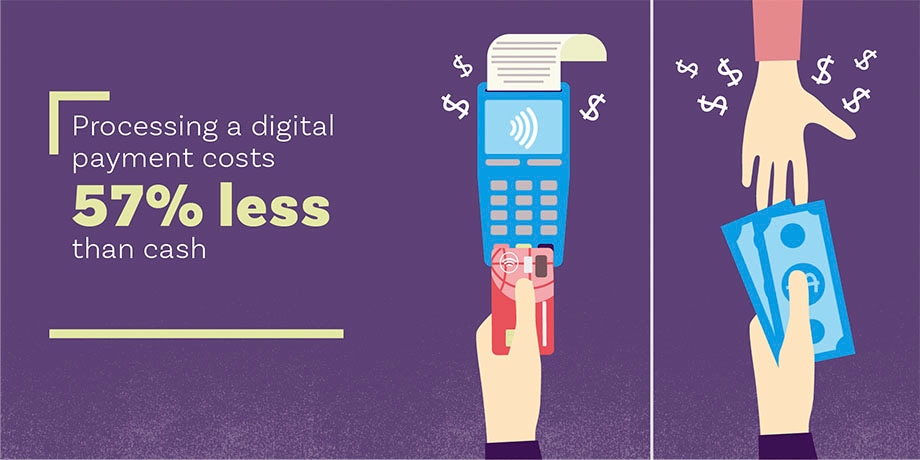 The Cost of Going Cashless
The growing popularity of cashless stores, however, has prompted broader concern. Industry watchers have warned that a fully cashless society could be a less inclusive one, leaving behind lower-income consumers and the unbanked and underbanked, among others.
Early this year, Philadelphia became the first major US city to enact a law that requires all businesses to accept cash payments, with similar bills under consideration in cities like New York, San Francisco and Washington, DC.
City spokesperson Mike Dunn explained in a statement to USA Today that Philadelphia is currently working on improving access to banking services for the underprivileged. "Until we can resolve the hurdles facing the unbanked, we need to remove any obstacles that could prevent them from enjoying all amenities of this city," he added.
To Go Cashless Or Not
For consumers who have access to banking technologies but still prefer cash, "changing their behaviour is challenging," admits Temasek's Atherton.
Ultimately, consumers will switch to a different form of payment only if it provides convenience and ease of use, she says, citing peer-to-peer (P2P) transactions as an example.
"If I want to pay my nanny, I can look at her name in one of the apps on my phone and I can say, 'Pay Mackenzie $25', click, and it is done." And with the rise of the Internet of Things and the increasing number of connected devices, Atherton believes that digital payments are set to become even more convenient for consumers.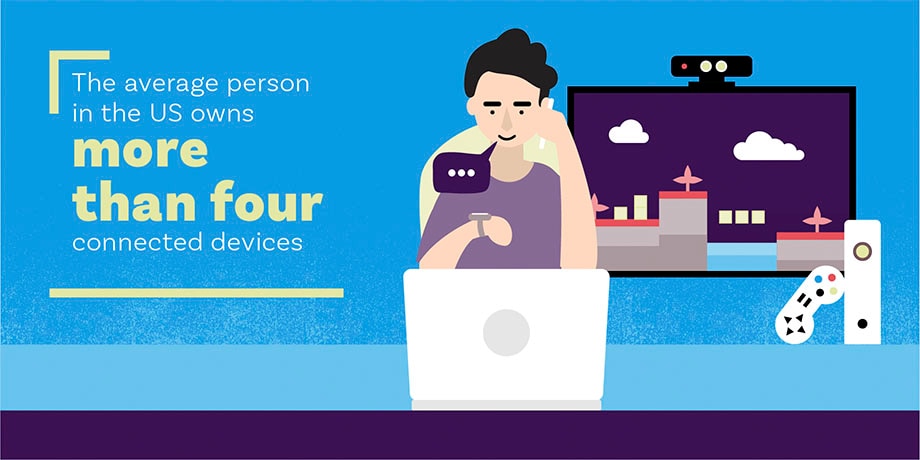 Already, Visa reports that participants in its 2017 survey own more than four connected devices on average.
While the future of payments could possibly be more connected and cashless, what most financial experts are putting their money on is this: as long as cash remains a viable mode of payment for consumers, it won't be rendered obsolete anytime soon.
Temasek is an investor in Visa and Mastercard.