Modicare Opens Up Healthtech Opportunities in India
Modicare Opens Up Healthtech Opportunities in India
India's recent experiment in universal healthcare is an opportune moment to generate financial returns and social impact.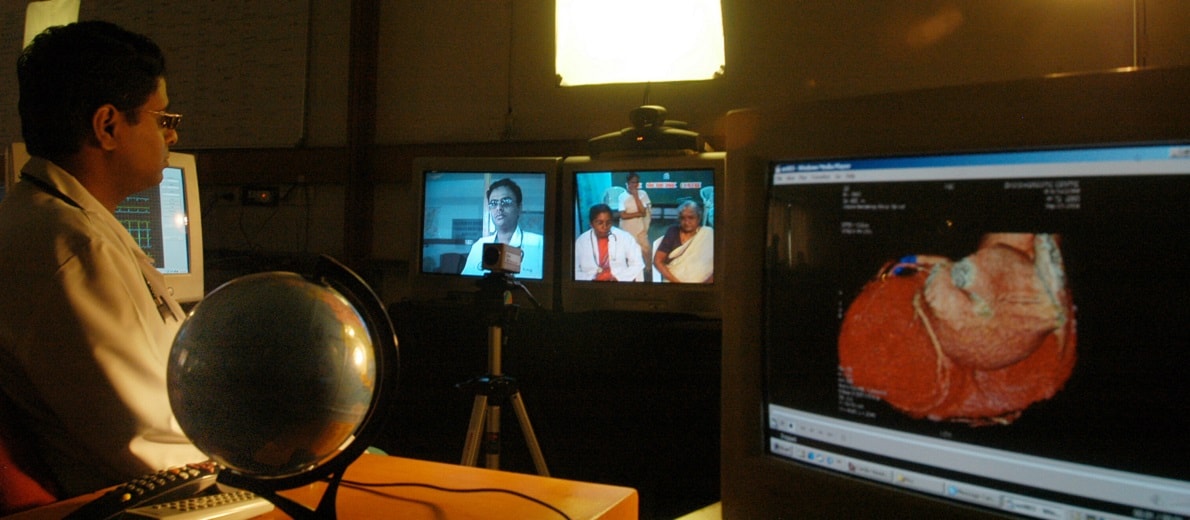 The Indian government's launch of Ayushman Bharat last September, the world's largest healthcare coverage scheme, has been widely hailed as a game changer in the nation's healthcare sector.
Dubbed "Modicare" by the media, the programme provides secondary and tertiary healthcare coverage of up to 500,000 Indian rupees (approximately US$7,000) per family per annum to an estimated 500 million economically disadvantaged Indians. Most in this group reside outside developed Tier 1 cities such as Delhi, Mumbai and Chennai.
Modicare has since provided free coverage to around one million patients, India's finance minister Piyush Goyal announced earlier this month. Launched in late September last year, the programme has attracted praise from the likes of billionaire philanthropist Bill Gates and World Health Organisation Director-General Tedros Adhanom Ghebreyesus.
In order for the programme to stay successful, however, experts believe several challenges still need to be addressed.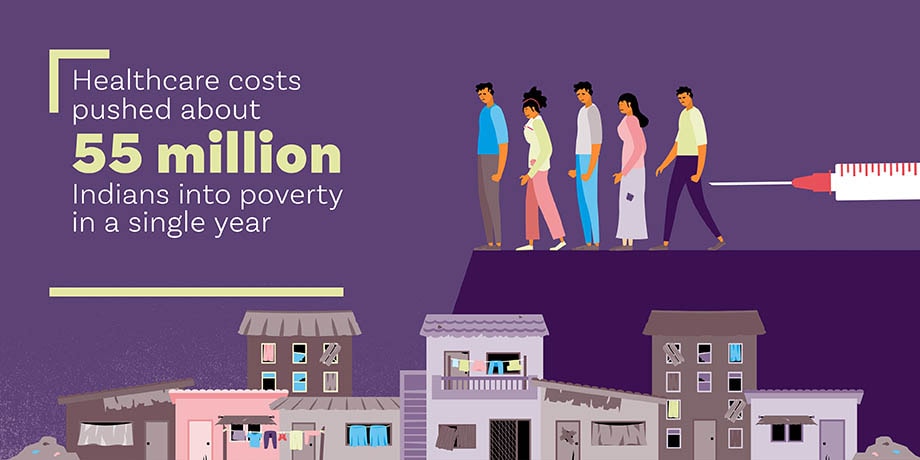 "The government facilities are overcrowded," says Dr Naresh Trehan, one of India's leading heart surgeons and Chairman and Managing Director of Medanta - The Medicity, on the side-lines of the 15th Confederation of Indian Industry (CII) Health Summit held in Delhi recently.
"How we are going to provide services to 500 million people is a big challenge," he adds.
India has the lowest number of physicians per 10,000 people among the BRIC countries, according to a 2016 report released by KPMG and the Organisation of Pharmaceutical Producers of India. Compounding the problem is that eight in 10 local doctors are concentrated in the urban regions, serving only 28 percent of India's population.
Bridging the gap will take the combined efforts of both the government and the private sector, says Dr Trehan.
Inflection Point
Echoing this sentiment, R Venkatesh, Temasek's Managing Director for India, adds that Modicare is an "inflection point for India's healthcare system".
"It is unrealistic to expect the infrastructure to physically grow to keep pace with the likely patient growth as a result of Modicare," says Venkatesh. The solution, he believes, is to overcome existing constraints by using technology to deliver quality healthcare.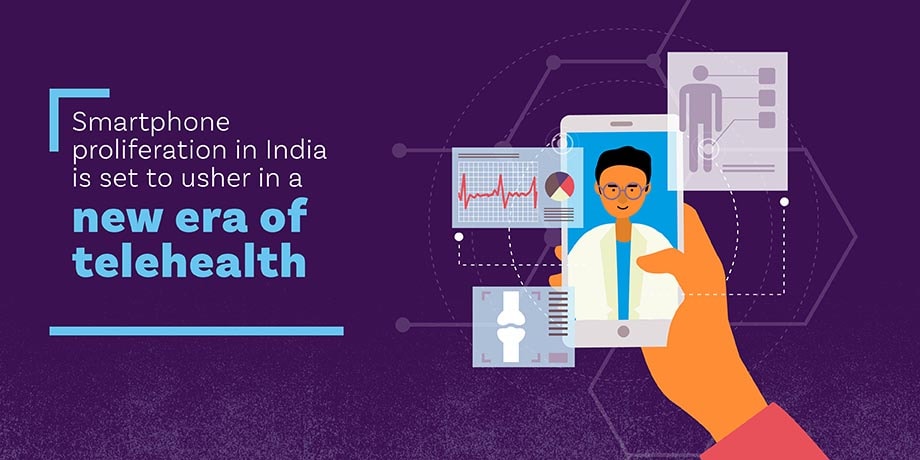 For example, hospitals can look at using telemedicine to deliver post-operative care at home, allowing for faster turnaround of patients. "Telemedicine will play an important role as much of the healthcare will be delivered outside the hard infrastructure (like hospitals)," he notes.
Telemedicine has been gaining traction in India as a means to reach out to rural and remote regions, where direct healthcare delivery is hard to provide.
Venkatesh adds that companies which innovate and make the best use of technology will be the clear winners in India's healthcare industry.
Great Opportunity
Dr Trehan believes that opportunities "will explode" in every part of healthcare, whether it is in human capital, infrastructure, or med-tech. "We need to reorient ourselves towards delivering the best care we can, at a reasonable price."
He observes that with India rapidly building up a robust broadband network that is expected to reach the remotest of villages, telemedicine has a bright future.
"We can operationalise wellness centres in villages where remote consultations can take place. For example, a radiographer can do an X-ray at the centre and a radiologist can remotely examine the plate and give a diagnosis," Dr Trehan says.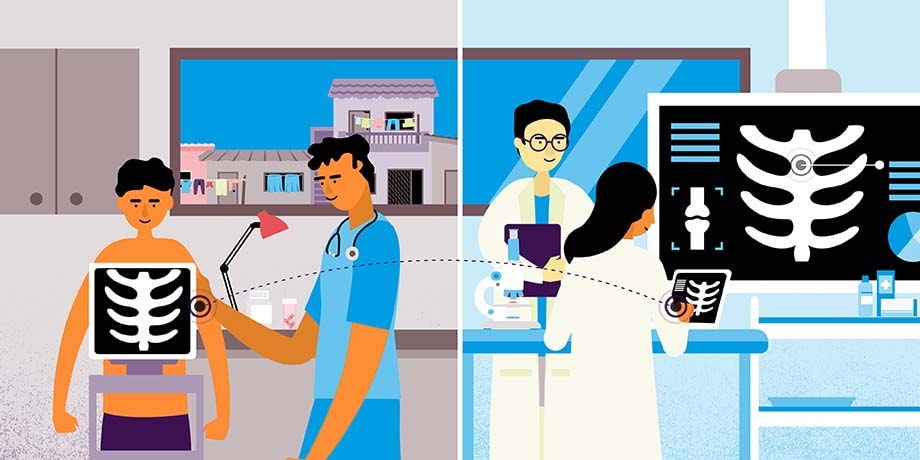 Suneeta Reddy, Managing Director of Apollo Hospitals Enterprise Limited, notes that her hospital chain is focussing on integrating technologies like artificial intelligence (AI) into their systems, to create better outcomes for patients.
"Indians are fast learners… I believe that we will come up with a healthcare model that is not only relevant to India's 1.3 billion people, but to 3 billion people in Asia," she observes.
Innovation Required
"India has great growth potential in healthcare that is underpinned by evolving consumption patterns and technological advances," says Venkatesh.
According to a NASSCOM study, investors are starting to play an important role in fulfilling this potential, by backing innovative companies which can solve India's healthcare problems.
Investing in India's healthcare space since 2004, Temasek has been one of the sector's early foreign investors. Over the past decade, it has committed approximately US$500 million in healthcare-related investments.
"We have been an active provider of capital and partner to some of the large corporate hospitals such as Medanta and Manipal, which are large multi-speciality healthcare providers," Venkatesh notes.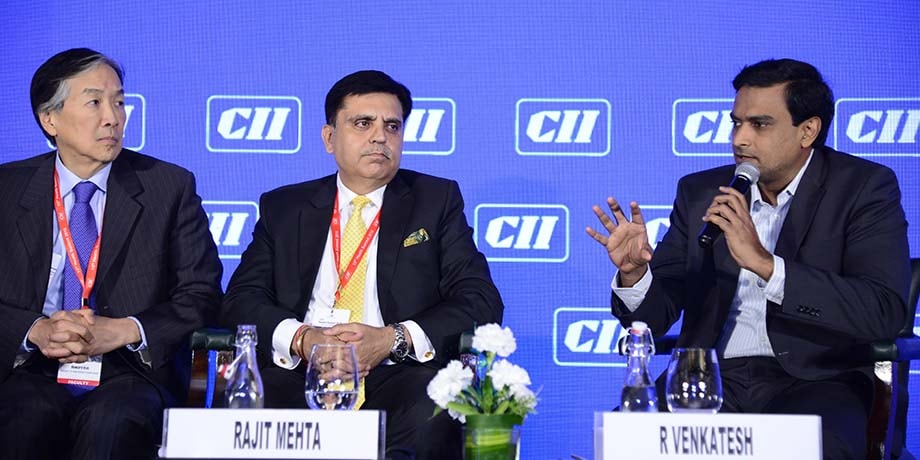 The Singapore-headquartered investment company also incorporated a healthcare operating platform, Sheares Healthcare, to provide best practices and long-term capital that will focus on owning and operating healthcare delivery businesses in India.
The industry will be a great opportunity for capital providers with longer investment horizons, Venkatesh observes.
"Healthcare has a longer value creation cycle relative to other sectors. The industry needs investors who can provide sustainable capital, to make sure the right companies have the ability to grow over a longer period of time."
"Companies that leverage on innovation will create more affordable and accessible healthcare. This is where Temasek can provide capital with purpose, which differentiates us from other private equity providers today in the market," he adds.
Temasek is an investor in Medanta Medicity and Manipal Hospitals Group.
Dr Naresh Trehan is also Chairman of the CII National Healthcare Council.
Ms Suneeta Reddy is also Chairperson of the 15th CII Health Summit and National Committee on Public Health.