Going Beyond Investing: Giving Back With Purpose
Going Beyond Investing: Giving Back With Purpose
From championing meaningful causes to harnessing tech for good, our colleagues are finding creative ways to create a positive impact in their communities. People of Temasek is a content series that celebrates the diverse individuals who make up Temasek, and their individual commitment towards building a better world.
For most, off-work hours are for unwinding, hobbies and spending quality time with loved ones. But for Livia Chng, Varini Sharma and Freddie Allen, it marks the time they step out of their comfort zone to give back to the community, in ways that matter.
Let's Talk About Radical Empathy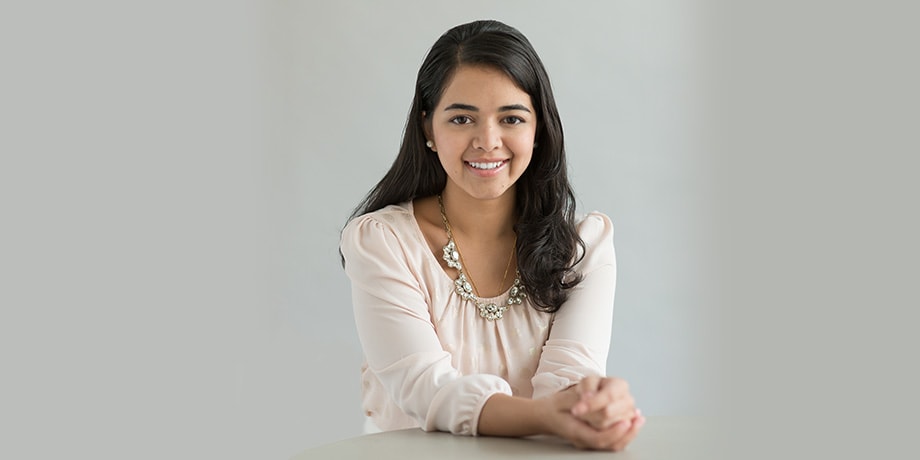 "It was the moment of realising that the teen I was mentoring had probably seen far more of life than I could possibly fathom; that she had probably seen her parents go to jail, faced a tremendous amount of abuse and likely had few people to share her pain and loss with. The first time I had a session with the girls, I was the one tearing up and they were holding my hand."
"Exposure to youths who don't necessarily have role models or mentors to look up to is something that means a lot to me. In college, I was very lucky to have met a professor who reoriented my efforts reading development economics towards finance. She said I ought to have accomplished something for myself first to truly impact the world — I needed a scalable skill set, a network of people who would back me and a sense of achievement for myself before I could be there for others. She was a strong and significant influence in my life."
"I've been working with Beautiful People, a year after I joined Temasek and moved to Singapore, through T-Touch, the company's staff volunteer programme. Throughout my life, I have been very fortunate to be the beneficiary of generous educational scholarships, and have people who have given me their time, effort, friendship and guidance. There are many great opportunities in the world, but it truly comes down to the people for me. No amount of success is complete without giving back to the communities that have raised and influenced us."
– Varini Sharma, an Associate Director in our Investments (Life Sciences) Group, spends her spare time counselling at-risk youths through the Beautiful People initiative.
Celebrating the Beauty of the Moment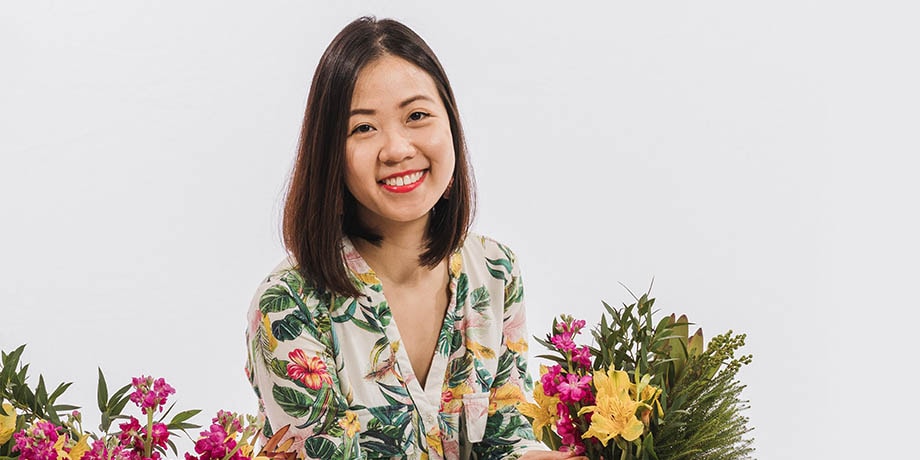 "We never really know what to expect from these sessions, but visiting the dying takes courage and empathy which makes us think about our mortality. We're naturally ambitious and want to achieve many things in life, but a patient once said this to us about the flowers: 'You don't need many of them to look good; enough is just nice.' And I think that draws parallels to our lives in the fleeting moments as flowers bloom and wither — that we ought to savour the little things that matter."
"I grew up with flowers in the house because my mother does floral arrangements for the church. With Refresh Flowers SG, I wanted to help carry forward the joy of a union to patients who may be at the final stages of their lives in the hospice. At the same time, it was also a platform to have conversations about palliative care, as it seemed like a topic that people found difficult to talk about."
"A volunteer once shared with me that she had lost her friend to cancer. During the time, she didn't know how to react and found it difficult to address the reality that her friend was dying. When her friend passed on, she felt like there were many things she could have said and done better, which is what motivated her to volunteer with us and give back."
"The older generations consider it pantang (off limits due to custom or superstition) to talk about the end of life. But there's a saying: 'live well, and leave well' — the final stage of someone's life should also be a celebration of how they've lived, and it's important to talk about it."
– Livia Chng, an Associate Director in our Sustainability and Stewardship Group, is part of the team that oversees Temasek's philanthropic giving. Outside of her work hours, she devotes time to Refresh Flowers SG, a social initiative she founded in 2016 that brings wedding florals to hospices in a bid to brighten up the environment for patients and their families.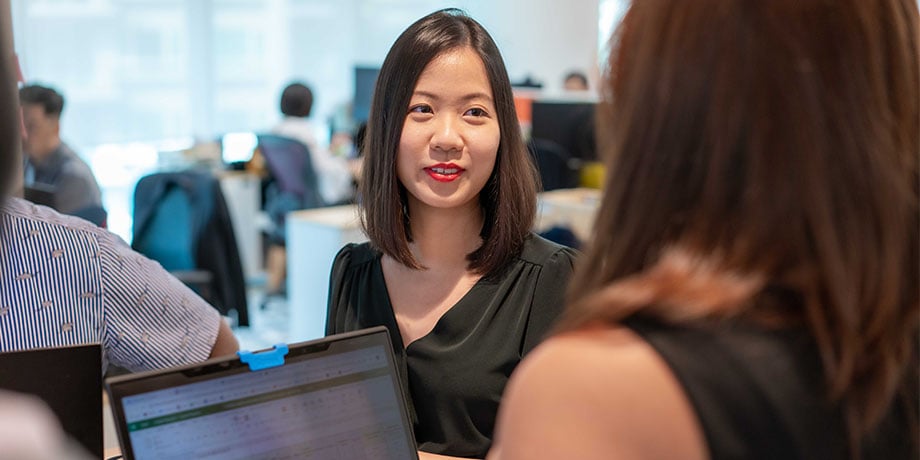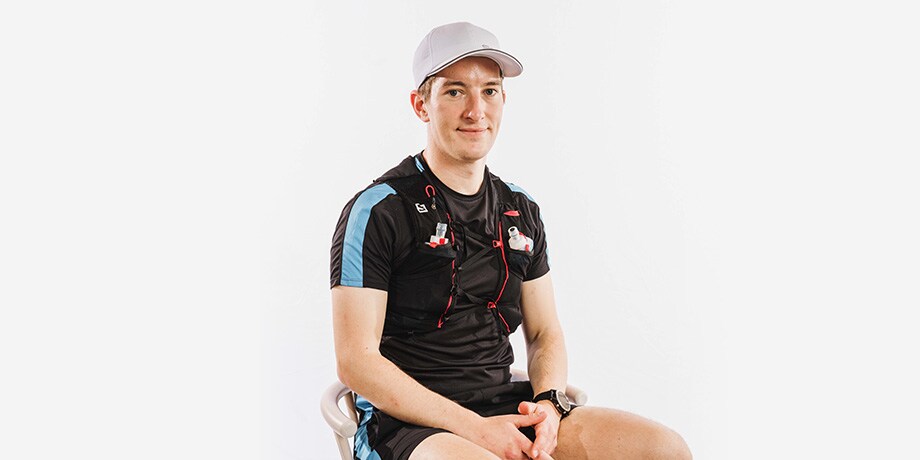 "For me, this year's Marathon Des Sables race started in April 2018, when I signed up. I was disciplined, often training from 5am to 7am on weekdays, and then running longer distances over weekends. Work and training went hand in hand to some extent, as the two balance one another well. The aspect of life that comes under greater pressure is family and friends, who sacrifice a lot when you — at times, selfishly — pursue a goal like this."
"I first heard about this legendary race 10 years ago and had been talking about running it for eight years. Last year, my wife convinced me to sign up as, put simply: life's not a dress rehearsal. Having raised money for the Alzheimer's Society through marathons previously, I had always intended to link this event with a cause I believed in. Social mobility is something that I am deeply interested in. It's an unfortunate reality in the world we live in that one's ability to access educational and professional opportunities is often limited by socio-economic factors outside of their control."
"I made a deliberate decision to support a medium-sized charity, which perhaps wasn't so publicly well-known and therefore well-funded, to hopefully move the needle for them with what I was targeting to raise. After a lot of research, Making the Leap stood out as the best fit for what I was looking for. When you can reframe a goal to make it about something far bigger than yourself, it is a fantastic motivator. Knowing that I was running for a great cause and having the backing of my friends, family and colleagues at Temasek was extremely important and put the wind in my sails."
– Freddie Allen, an Associate Director our Investment Group – PEFI (Europe), recently ran the Marathon Des Sables 2019, a six-day ultramarathon in the Sahara Desert. In the process, he helped raise over £45,000 (S$78,000) for a UK social mobility charity, Making the Leap.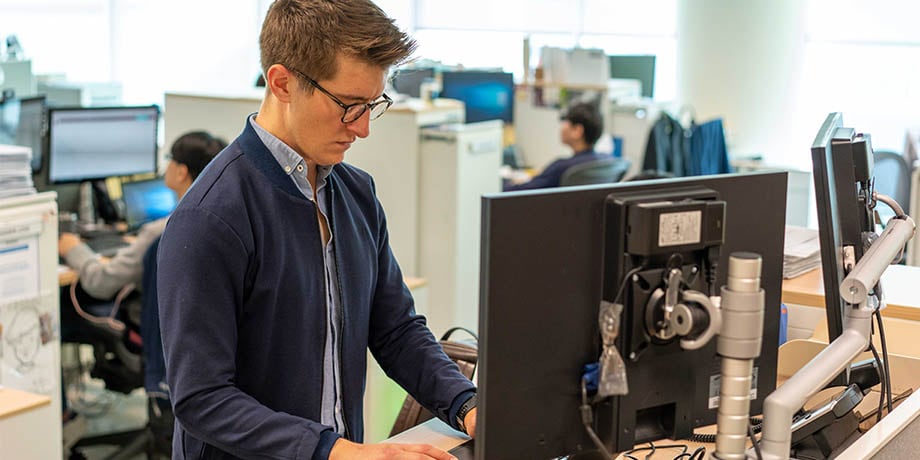 Stay tuned for our upcoming article on Allen and his reflections conquering "the toughest foot race on Earth".