Breathing New Life into After-school Care
Breathing New Life into After-school Care
In Brief
Student care centres are becoming increasingly common in Singapore, with nine out of 10 schools having one within their compound.
For the students who attend them after school, these care centres have become the place where they spend many of their waking hours.
Temasek Foundation developed the Learning is Fun and Exciting (LIFE) programme with the goal of enriching the afternoons of children who spend time at care centres.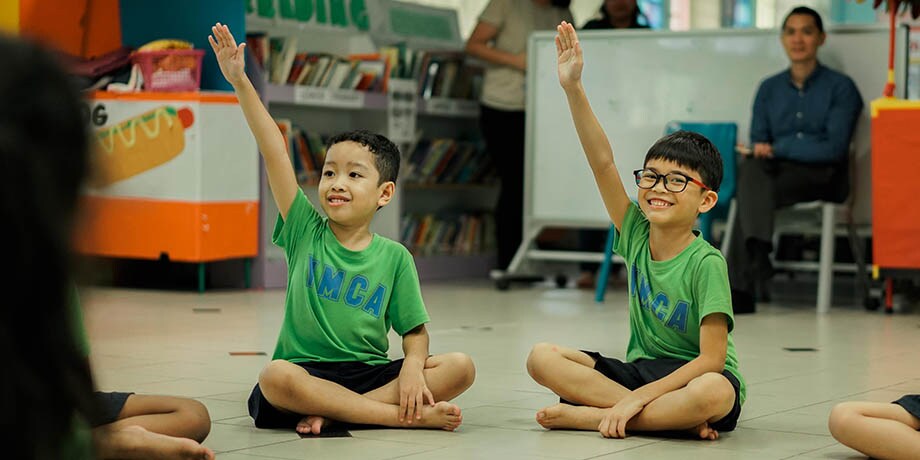 It's Tuesday afternoon at the YMCA Student Care Centre (SCC) based in Gan Eng Seng Primary School. Four children scramble to the front of the classroom and proudly hold up a paper shield. It is covered in a patchwork of purples, blues and reds, with the word "unity" scrawled in block letters in the middle. When prompted by SCC coach Jonavil Rosales Munion to share what their group's team spirit was, the four enthusiastically chime "UNITY!" together.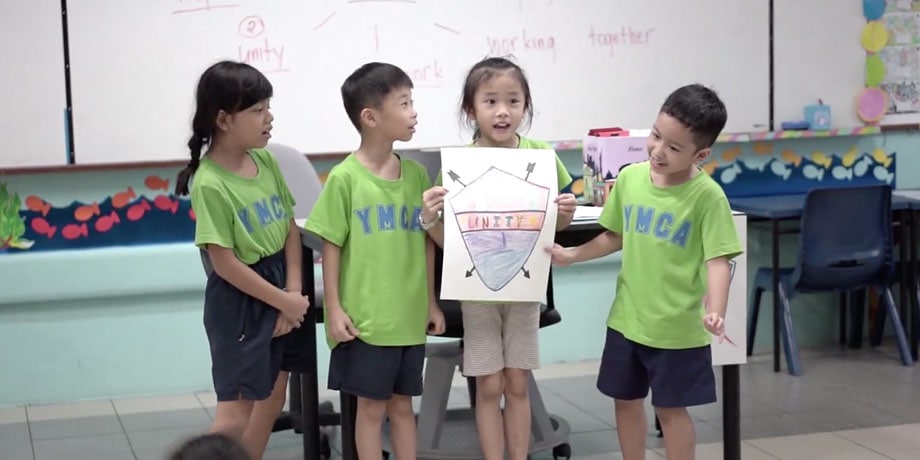 The activity aims to help the children explore the building blocks of teamwork, including the importance of respect and being kind to each other. "When you are not kind, everyone might behave like you too, which can make you feel sad," reflects Christian Justyce Ramirez Azman, a seven-year-old who was part of the group.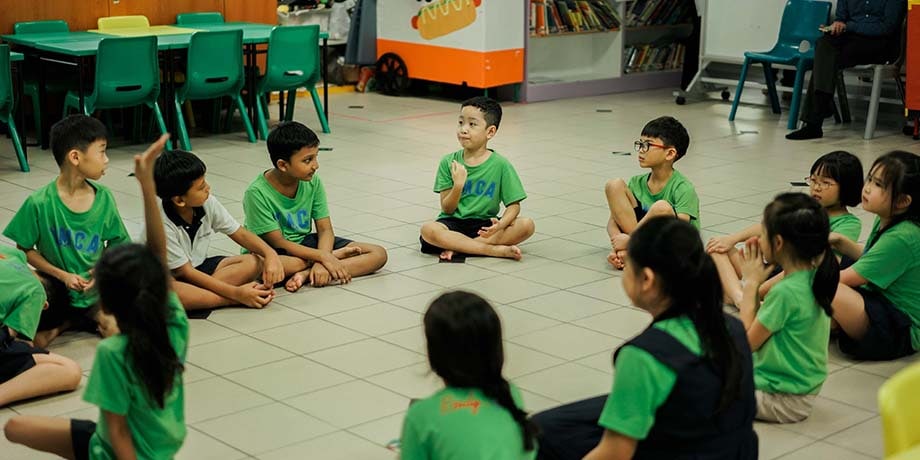 Christian is amongst 3,000 students who have benefitted from the Learning is Fun and Exciting (LIFE) programme. Temasek Foundation designed the LIFE programme, in partnership with several education organisations, to make available values-based curricula and training opportunities to staff in SCCs.
As more parents turn to SCCs to care for their children after school, these centres are becoming the place where children are spending the greatest number of their waking hours outside of school and home. Which begs the question: are children spending their time at SCCs well?
The Growing Need for Affordable, Quality After-school Care
Today, SCCs are a common sight, with nine out of 10 primary schools having one within their compound. The Ministry of Education aims to have one SCC in every primary school by the end of 2020.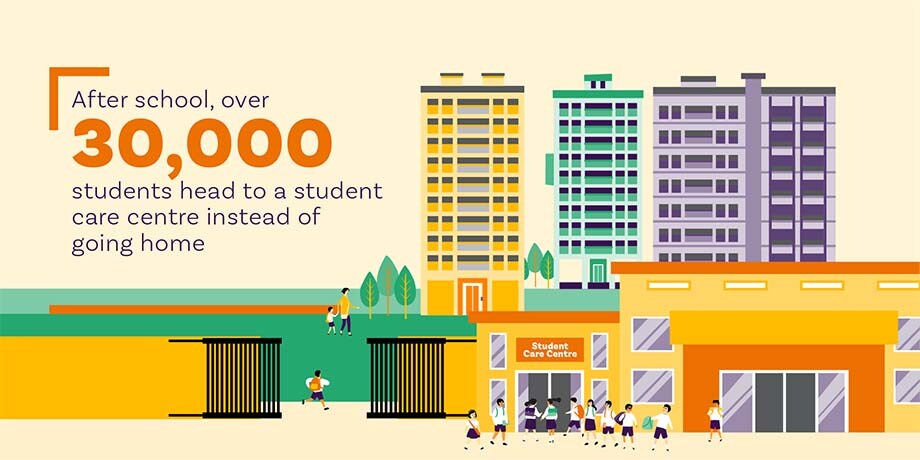 For busy parents, SCCs fill the after-school care gap in a vital way, by providing a structured and safe environment near the school where students can spend their afternoons before they get picked up by their parents in the evening.
"We are both working parents, so we needed someone to take care of him after school," explains Christian's father, Azman Bin Bachok, on his decision to enrol Christian in his school's SCC.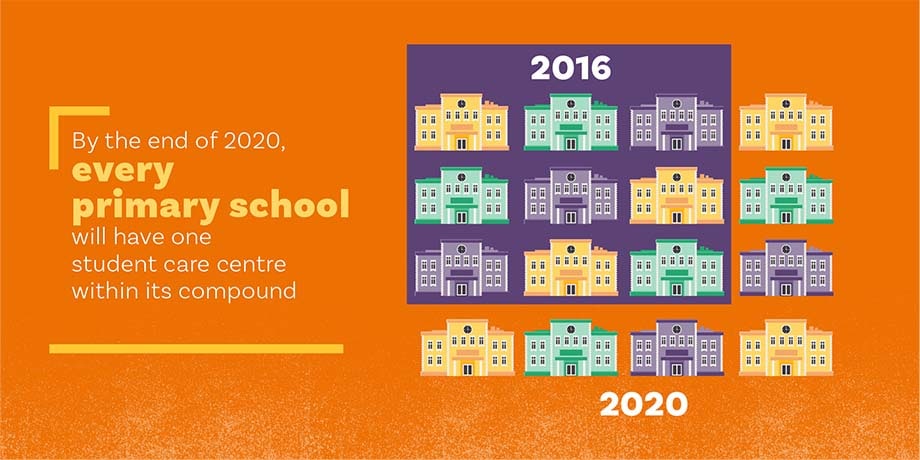 Life-enriching Afternoons Through Activity and Play
A typical afternoon for children attending SCCs includes doing homework under supervision, after which they are allowed to play. Although the children don't idle their time away, there are opportunities for SCCs to help them spend the afternoons better, engaging in meaningful activities. Many SCCs however find it challenging to do this due to limited resources, says Geraldine Lek, Associate Director, Programmes and Partnership, Temasek Foundation.
"We realised it was a challenge for SCCs to invest in designing lesson and activity plans, as well as send their coaches for the appropriate training," Lek adds.
The LIFE programme, she notes, operates to fill this gap.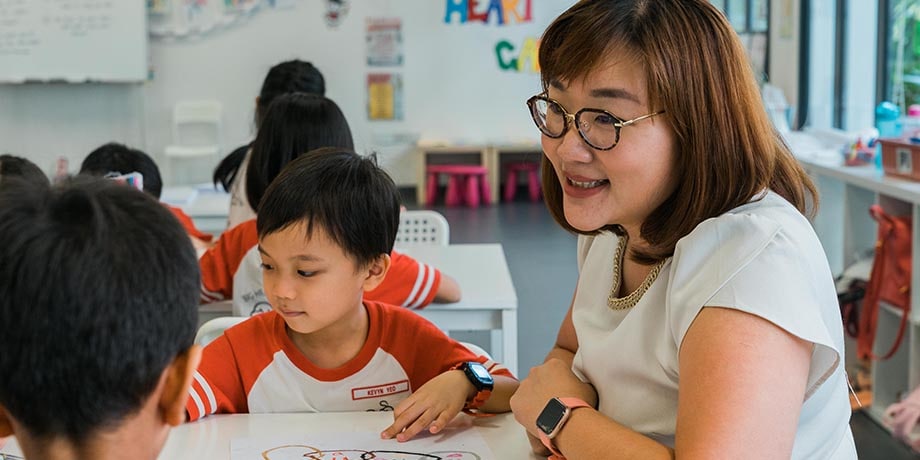 Since its launch in late 2017, the programme has expanded to include 160 coaches in 34 SCCs across the island. The SCCs are managed by a variety of operators such as the YMCA of Singapore, Big Heart Student Care, Life Student Care and Raffles Student Care.
The LIFE programme value-based curricula was developed in collaboration with four education organisations, including Julia Gabriel Education. Its THRIVE curriculum, for example, aims to empower children to better understand their strengths and appreciate positive respectful relationships.
Through the unconventional curricula, young minds learn values like respect, integrity and harmony via role play, craftwork and interactive games. They even practise mindful breathing and saying aloud what they are grateful for.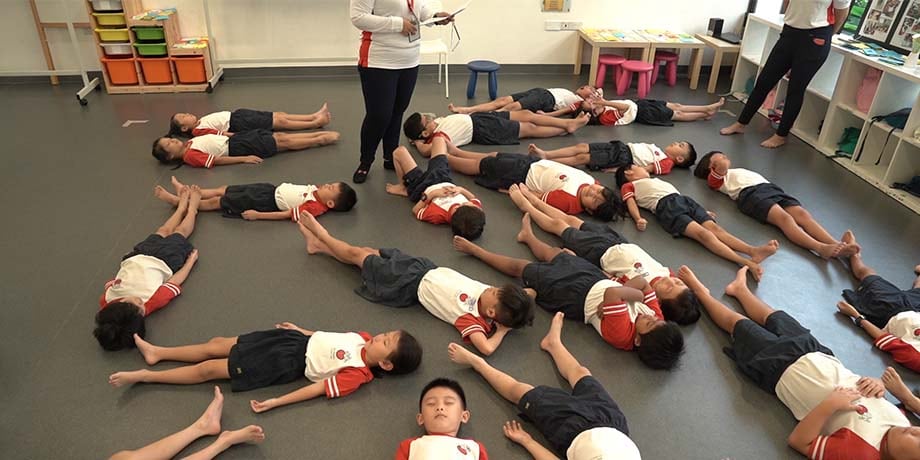 "We wanted to use different methods of teaching values in a way that complements the character development lessons that are taught in school," explains Lek.
SCC coaches also receive training and mentorship to deliver the curricula capably, including strategies that help them better manage the children. While trainers sit in during lessons to help the SCC coaches continuously refine their skills, coaches can also further develop key competencies through courses offered through institutions that Temasek Foundation partners with, such as SHINE Children and Youth Services and Ngee Ann Polytechnic.
"To teach the right values to the students, we must first exemplify them ourselves as coaches," says Munion, Christian's SCC coach, on the importance of her training. "A value we aim to teach the children is patience. A strategy I've learnt was to stay calm and silent whenever the children showed signs of restlessness. When you fall silent, the children also mirror you."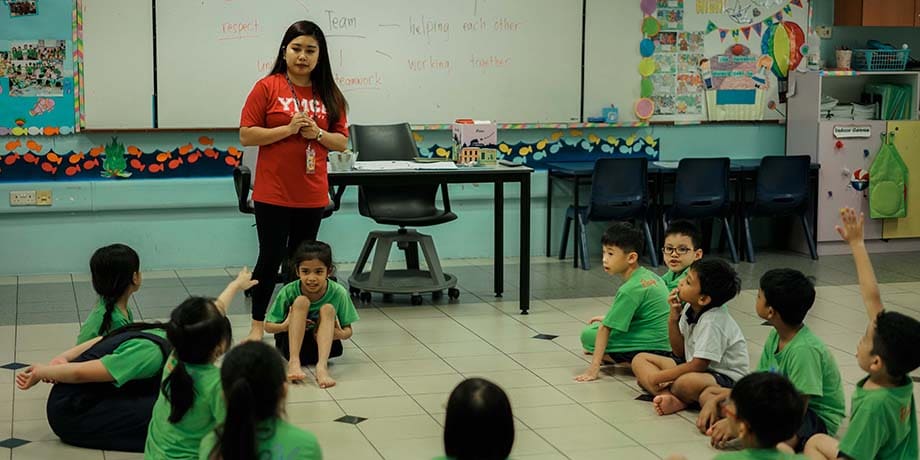 Nurturing the Change-makers of Tomorrow, Today
Christian, like his fellow SCC-mates, is proof of the programme's impact. Before, the seven-year-old tended to rely on his parents for help with daily tasks like homework. Now a year in, he has become more independent. "When we buy him a new toy, he consults the manual and assembles it himself," remarks Christian's beaming father.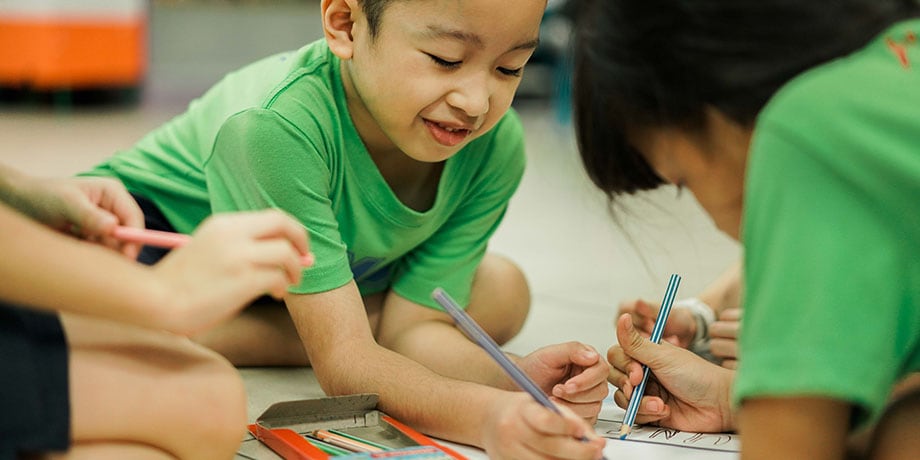 To widen the impact of the LIFE programme, Temasek Foundation intends to scale its reach to other school-based and community-based SCCs.
"We believe that the key to instilling good character and values is to begin early, and through the LIFE programme, Temasek Foundation hopes to support [the] holistic development of children from a young age," says Lek.
Temasek Foundation supports a diverse range of programmes that uplift lives and communities in Singapore and beyond, made possible through philanthropic endowments gifted by Temasek.