#BYOBclean: How to Stay Safe and Practise Sustainability in a Pandemic
#BYOBclean: How to Stay Safe and Practise Sustainability in a Pandemic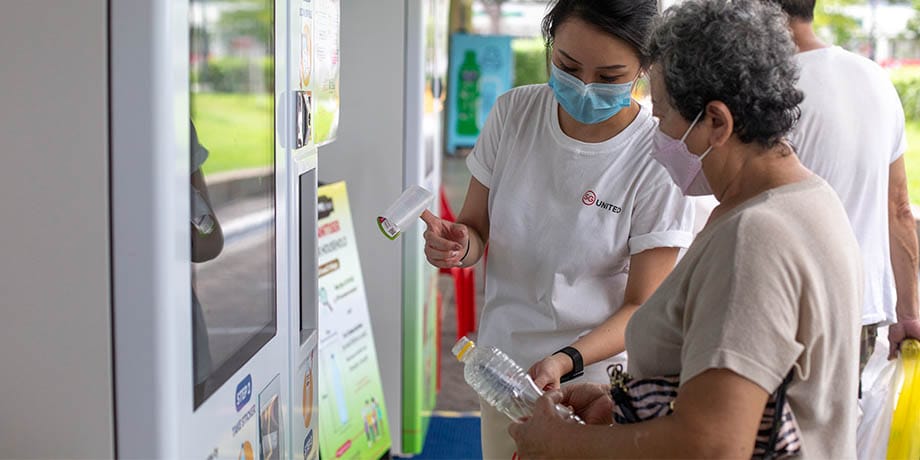 How do you stay safe in a pandemic and reduce your carbon footprint at the same time? Smart vending machines — specifically the ones used in #BYOBclean — could be the answer.
#BYOBclean is a "Bring Your Own Bottle" initiative led by Temasek Foundation, who worked with partners such as Temasek Life Sciences Laboratory (TLL) and Warburg Vending, to provide all Singapore households with access to hand sanitisers.
Armed with lessons from the first round of distribution, the team was clear about what they wanted to improve: the labour-intensive distribution process. Their solution? Smart vending machines that are able to automate the entire process of mixing and distributing the sanitisers. This also decreases the likelihood of intermingling, making it easier to adhere to safe distancing guidelines and keeping the community safe.
These custom-built machines, installed at various locations across the country, are the first of their kind in the world. Encouraging residents to bring their own bottles for collection cuts down on unnecessary plastic wastage — proof that you can stay safe, clean and green even in a pandemic.
Hear from the people who worked behind the scenes to bring this project to life.
Reinventing the machine
Having been in the industry for close to five years now, Jaron Bai, assistant general manager of Warburg Vending, is no stranger to vending machines. But even he admits that building a smart one from scratch was no walk in the park. For one, this was no ordinary vending machine.
Jaron shares, "It's not just dispensing the product or solution. It is in fact also a mini 'factory' or mini 'plant' that is mixing the concentrate, so the mixing ratio has to be precise." In the first iteration of #BYOBclean, volunteers had to mix the sanitiser concentrate with water, diluting and distributing it by hand. This can lead to a final product that is too foamy or bubbly, which proved troublesome for both the person dispensing as well as the resident collecting the hand sanitiser.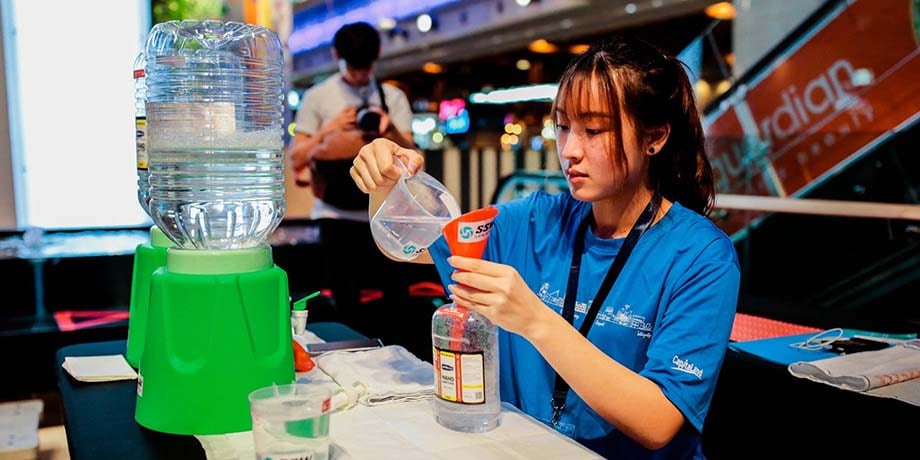 To solve this problem of foam formation, the #BYOBclean smart vending machines were equipped with electronics that ensure the ratio of concentrate to water (1:100) is strictly adhered to.
While the process of designing and developing the machines was not easy, Jaron feels that their use in #BYOBclean came about as "a natural extension of StayMasked". StayMasked is another initiative by Temasek Foundation which distributed free, reusable masks to residents via vending machines.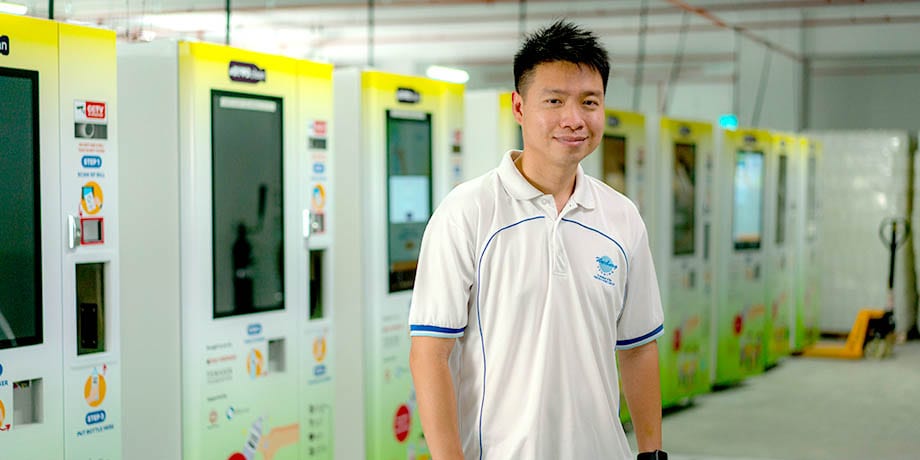 "The success of StayMasked demonstrated the feasibility of an unmanned concept," he explains enthusiastically. "When #BYOBclean first started, it involved a lot of logistics. Now everything is less labour-intensive and, more importantly, contactless."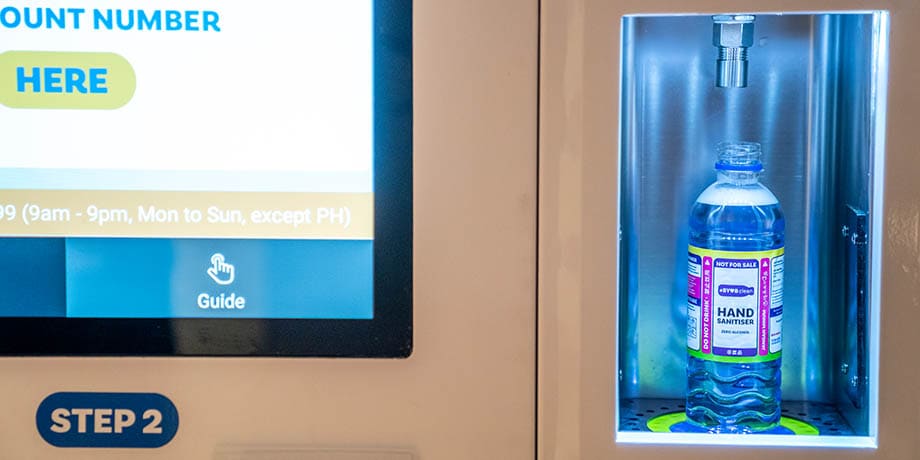 "It truly is a vending machine built by Singaporeans, for Singaporeans," smiles Jaron, who is proud of the hard work that has gone into designing and building the machine from scratch.
As #BYOBclean is a nationwide initiative, he admits that there was pressure to act fast in a pandemic in order to safeguard the health of all Singaporeans. This required the team to "work fast and diligently, and to think a few steps ahead to anticipate potential problems."
Thankfully, they had the full support of their partners such as Temasek Foundation.
"Our partnership with Temasek has grown and evolved since StayMasked," Jaron shares. "Together, we share inputs and suggestions for the betterment of Singaporeans."
Coming together to make a difference
In all #BYOBclean exercises, sanitiser concentrate is diluted with water, but the water has to be collected beforehand and tested — usually by measuring the pH level. The ideal pH level? One that is close to seven, or what is known as a neutral level that makes it safe for drinking.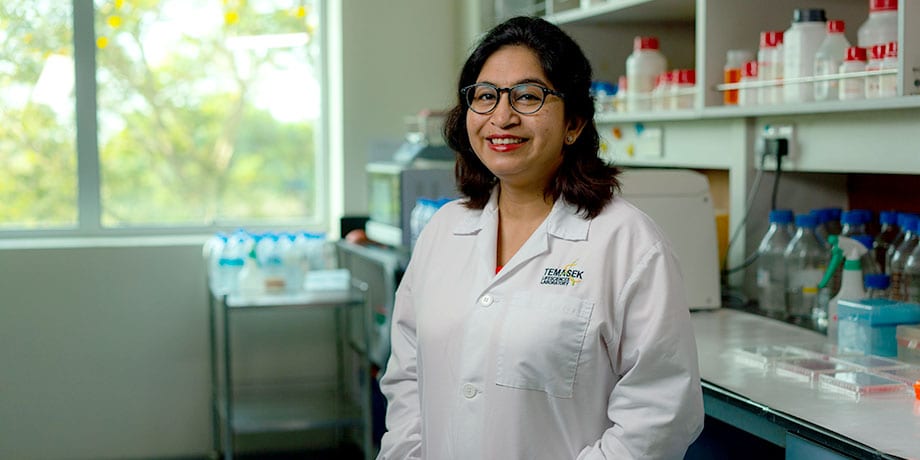 Dr Somika Bhatnagar, head of Plant Transformation and Tissue Culture at Temasek Life Sciences Laboratory (TLL), is in charge of ensuring the overall quality of the solutions.
"I'm a plant scientist," says Dr Somika. "Part of my work involves the preparation of nutritive growth solutions for plants in aseptic, clean room environments, so my experience in the preparation of germ-free solutions and quality control is valuable to #BYOBclean."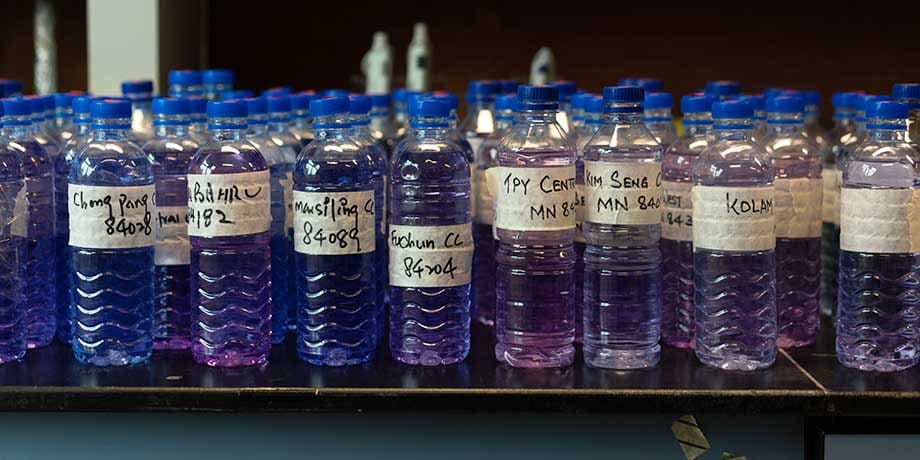 "As biotechnologists, we usually work within the lab. For #BYOBclean, however, we got the chance to work extensively with people from different walks of life," says Dr Somika. "You get this sense of inclusiveness, that we are all working together to overcome the challenges of the pandemic."
For example, in the first #BYOBclean exercise, drivers from SMRT volunteered their time to transport water samples from community centres and malls to TLL for testing. These samples had to be tested for the presence of bacteria, fungi and other microbes that could impact the effectiveness of the hand sanitisers.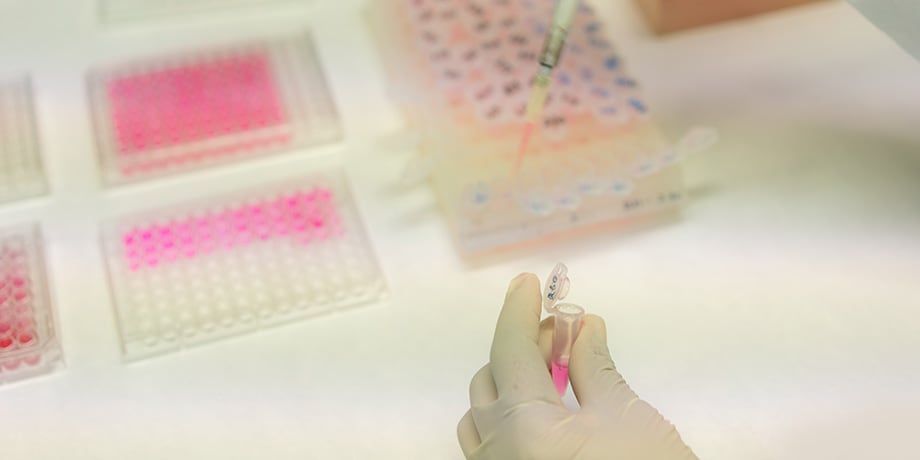 "I feel proud and humbled at the same time to be a part of this," says Dr Somika. "Proud that I'm putting my scientific knowledge to immediate good use for society, but also humbled that I'm just a small part in this broader national effort."
Her hard work and scientific expertise did not go unnoticed. During the first #BYOBclean exercise, an elderly lady approached Dr Somika with technical questions on the development of the hand sanitiser. "In the end, she brought her granddaughter along and asked me to explain the science behind #BYOBclean to her as well," recalls Dr Somika. "She wanted to understand how the entire process worked. And the grandmother said to me, 'You know, you are empowering the girls of today to become the scientists of tomorrow.' I was really touched because I hadn't thought of my role in that light before."
While her family has been supportive, there were times where Dr Somika had to work on the weekends — and that meant reduced quality time with her children. Nevertheless, she believes that #BYOBclean is an important national initiative and that her volunteerism can teach her children an important lesson.
"I hope I'm a good role model for my children," she laughs. "My wish is for them to give back to society. With patience and perseverance, we'll be able to tide through this pandemic."
Staying safe together
In this pandemic, no one is safe until everyone is safe. Educating the public on the importance of maintaining good hygiene during this period and ensuring that they have the means to keep themselves clean is one way to safeguard the community.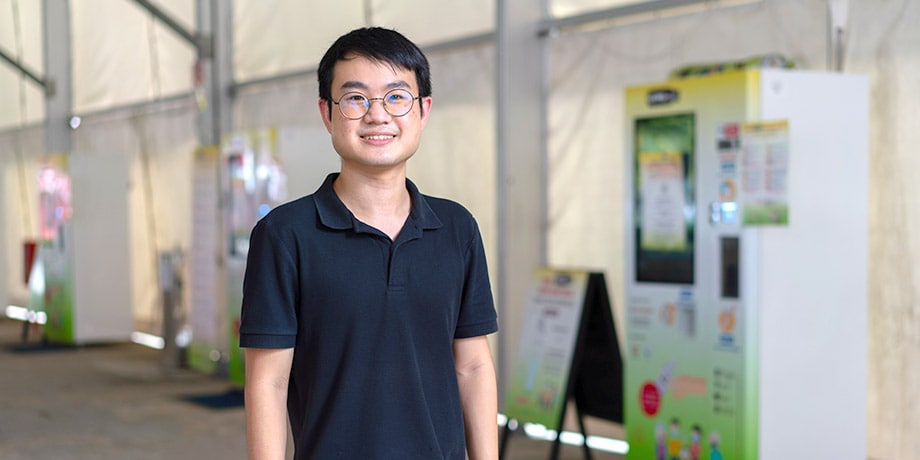 Jeffrey Tong, manager (Programmes and Partnerships) at Temasek Foundation, says that "the #BYOBclean project came about because we needed to ensure access to sanitisers and get everyone safe at the start". He believes that maintaining proper hand hygiene is essential in the broader fight against COVID-19 and that "it's essential to ensure that everyone has access to hand sanitisers".
"Personally, it's the first time I'm involved in a community campaign of this scale," says Jeffrey. "It has been an eye-opening and encouraging experience, especially when you see everyone coming together, bringing their different skill sets to the table. It's gotong royong (community spirit of helping one another) in action — whether you're an individual or a corporation, we can work together in the fight against the pandemic."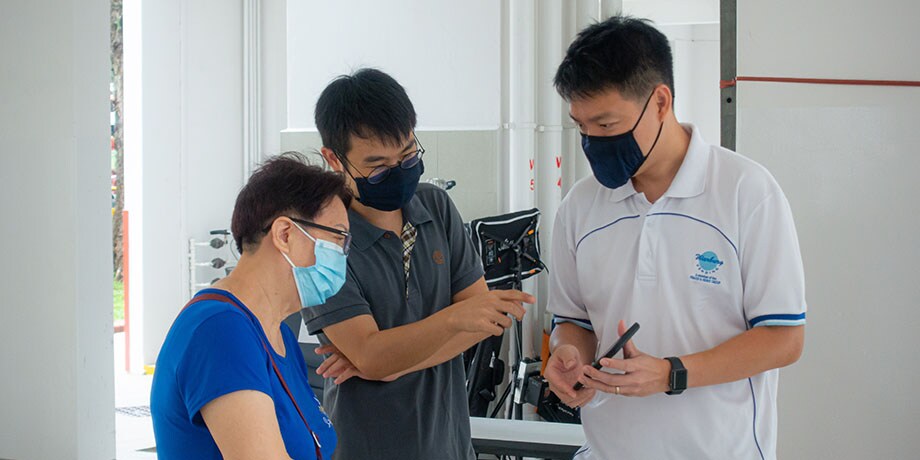 Jeffrey believes that the pandemic is a "humbling experience for many of us", and has challenged his team to break new ground — like the #BYOBclean vending machines — "to ensure efficient and safe collection experiences for our population".
Doing good for the community is at the heart of Temasek's DNA — and so is sustainability. By encouraging people to bring their own bottles through this exercise, Jeffrey hopes to remind them to think about sustainability while staying safe and vigilant. "Ultimately, switching to reusable alternatives is a good habit that we want to encourage. We hope that everyone can see this as the start of their greater sustainability journey."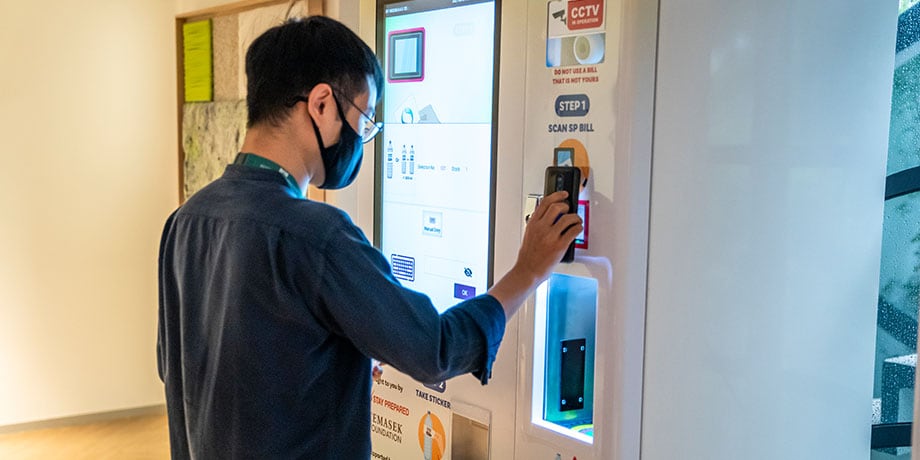 The biggest takeaway from #BYOBclean? For Jeffrey, it is the importance of coming together in crises and the difference that it makes. "In times of need, it's important that we step up and get involved. #BYOBclean helps us stay prepared and safe during the pandemic. Through this initiative, we hope we can encourage everyone to be vigilant at all times," he stresses.
#BYOBclean is part of Temasek Foundation's #StayPrepared initiative, which aims to enhance resilience and support communities during the pandemic.