4 Trends Happening Across Sectors — And Why Everyday Singaporeans Should Care
4 Trends Happening Across Sectors — And Why Everyday Singaporeans Should Care
If you think that trends in the business section of a news website don't apply to regular folks, think again.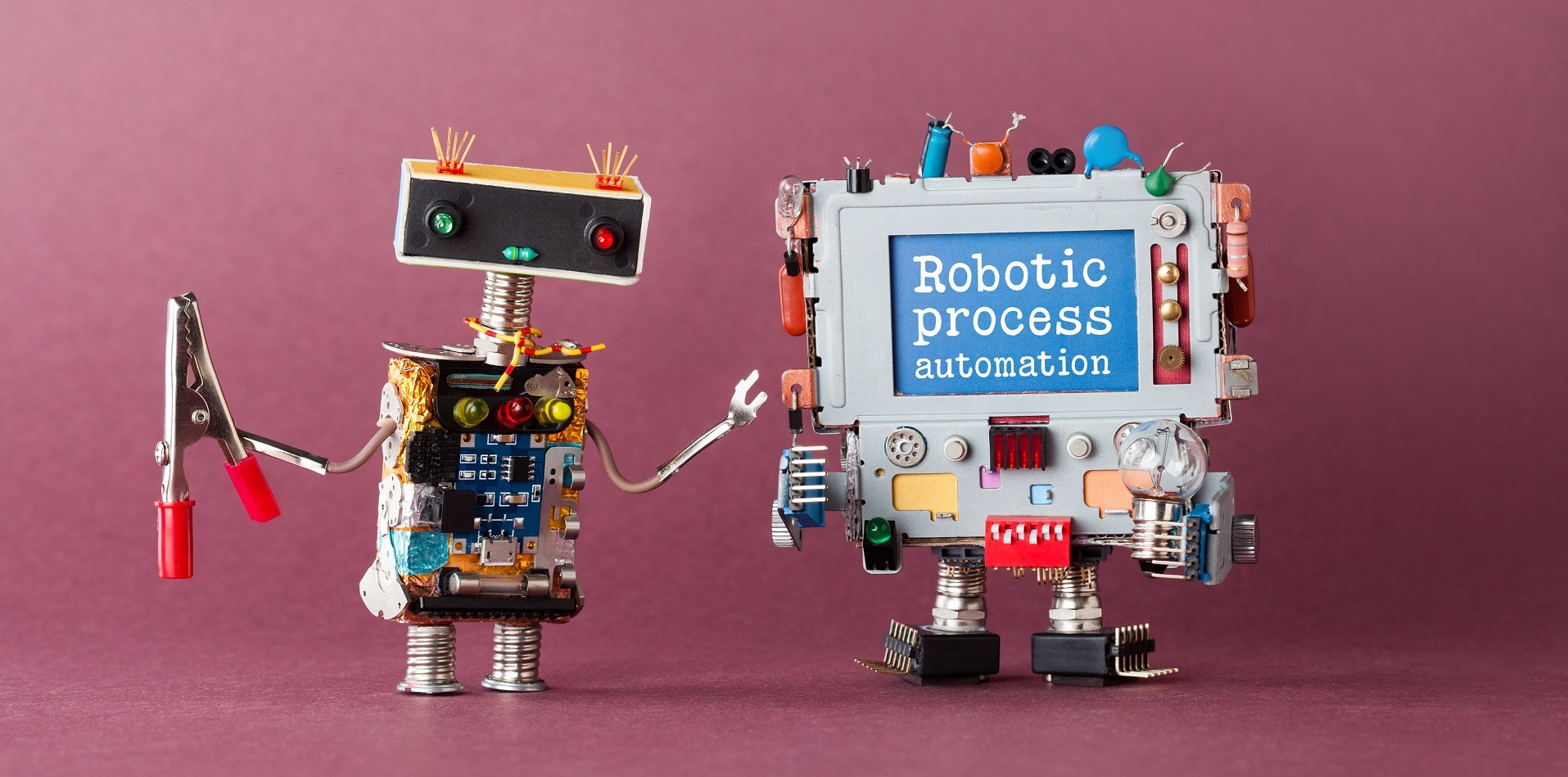 Take Grab, for example: which sector do you think it belongs? While most of us would call it a transport company, Grab also dabbles in big data and e-payment. Boundaries between sectors are blurring and, likewise, business trends are affecting companies across multiple sectors instead of only one.
These trends seem related mostly to businesses, but they are much closer to everyday Singaporeans than we might think.
Here are four big cross-sector business trends — and why you should sit up and pay attention the next time you hear of them in the news.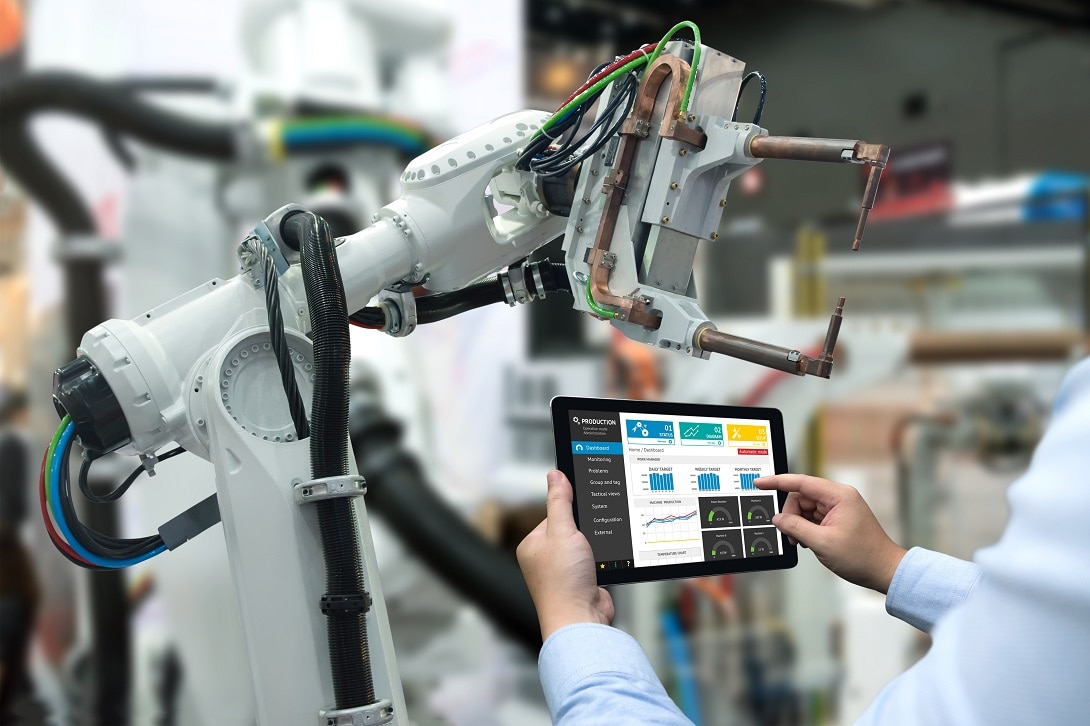 Automation
Even if you don't own a business, you have probably heard of automation, or the use of machines to perform our tasks. Robots can finish certain tasks far more efficiently than even our best efforts. This sounds great for those running companies, but perhaps not for us worker bees whose jobs are at stake.
A survey by recruitment firm Randstad found that one in five workers in Singapore is afraid that automation will take away their jobs. Some sushi joints in Japan, for example, have replaced waiters entirely with high-speed conveyor belts that deliver sushi dishes to customers via 'bullet trains'.

Don't worry though. This is not the beginning of a robot uprising. Automation can be a good thing for everyday folks like us because robots, computers and programmes can complement our existing jobs.
When PSA International invested in 30 automated guided vehicles to transport containers from quayside to the yard, worker roles were upgraded — from manually driving cranes to operating automated yard cranes. Automating tasks just means that you can focus on higher-value work.
Patrick Cescau reveals how big business should react to "conscious consumers" and why companies need to redefine success.
Conscious Consumerism
Unilever recently conducted a study and found that 33 percent of consumers now prefer to buy from brands they believe are doing social or environmental good. The rise of conscious consumerism is real, and corporations across the spectrum are looking beyond quarterly returns to gear their companies towards corporate social innovations.
Sure, it is good for public relations, but there is money to be made, too. According to the same report, an estimated SG$1.54 trillion (€966 billion ) opportunity exists for brands that make their sustainability credentials clear.
A 2017 consumer study by A.T. Kearney found that millennials and Gen Zs are more willing to pay more environmentally and socially-friendly products. No wonder green labels like these are cropping up on product packaging all over the place.
Think you are a conscious consumer? Have you considered the impact your fashion has on the environment?
What has it got to do with me, you ask? Everyday folks can, in fact, play a part in this movement as well. Take the retail manufacturing industry, for example, which is the second most polluting industry on Earth (second to oil, in case you were wondering).
Textile manufacturers use a lot of water, for example, and the waste water discharged is essentially a cocktail of acids and bleaches — which gets super messy. Simply choosing the right brands can make all the difference in the world.
Sharing Economy
Most people are familiar with the sharing economy in the form of Grab — and for good reason.
According to Chia Song Hwee, Temasek International's President and Chief Operating Officer, Grab services 2.5 million rides daily in Southeast Asia, with a growth of 360 percent in the past five years. Maybe don't mention that to a taxi uncle though!
Traditional taxi companies have been hit hard by this particular disruption. One report estimates that about 9.1 percent of all taxis in Singapore sat idle in the first five months of 2017 — nearly twice the amount in the same period last year.
And it's not just the transport industry that is a part of the new sharing economy.
For most of us, though, the sharing economy boom is a good thing. More competition means more flexibility for consumers like you. Take taxi companies, for example. More competition means that the fares can be kept in check, and more ways to get home after a Friday night out.
Internet Economy
"A year ago, together with Google, we did a research [on] the countries in South East Asia in terms of a growth prospect," Chia revealed. "We believe that the internet economy in Southeast Asia will reach about US$200 billion by 2025." No wonder it is the next big trend that cuts across all sectors. This includes everything from travel (hotels and flights) to e-commerce (apparels, electronics, and household goods).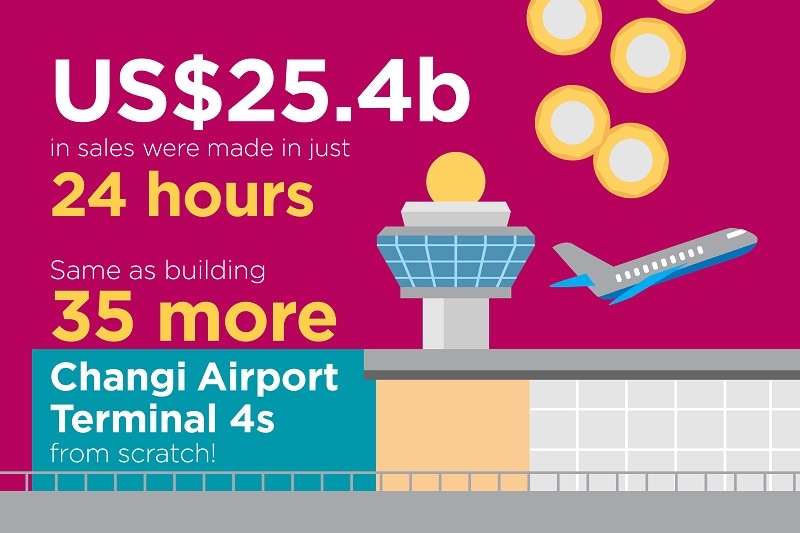 E-commerce, specifically, is a big deal. Just look at the numbers Alibaba reported from Singles Day 2017: US$5 billion worth of orders were placed in the first 15 minutes, with a total of US$25.4 billion clocked by the end of the 24-hour shopping extravaganza.
If you want to be a fintech entrepreneur, you can't miss out on Southeast Asia. Here's why
It is not just the big corporations that will benefit. First of all, who doesn't like shopping? Second of all, convenience is king.
The rise of the internet economy means that you will be able to buy even more products and services from the comfort of your own home. Already, you can purchase some unusual items on Alibaba's English language wholesale marketplace, including Buddha-shaped pears and anti-flame armoured suits. What's not to love?
Chia Song Hwee, Temasek's President and Chief Operating Officer, spoke at the Singapore FinTech Festival on 17 November 2017.