Rapid Digital Adoption in the COVID-19 Era: What This Means for Tech Firms
Rapid Digital Adoption in the COVID-19 Era: What This Means for Tech Firms
Southeast Asia surged in the adoption of digital technology during the pandemic.
Investors and businesses in Southeast Asia's internet economy are prioritising sustainable and profitable growth.
HealthTech and Education Tech (EdTech) are two emerging sectors that played critical roles during the COVID-19 pandemic.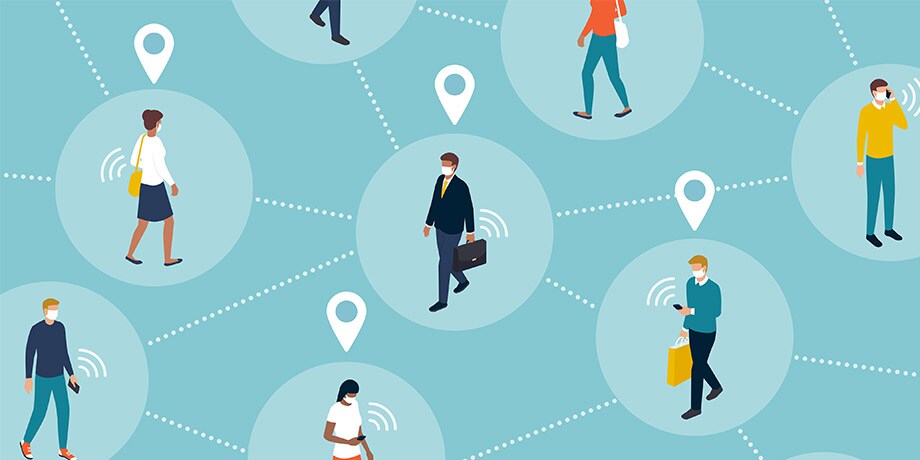 This year's e-Conomy SEA 2020 report, At full velocity: Resilient and racing ahead, which we launched with Google and Bain & Company, reveals that Southeast Asia's internet economy is on track to reach over US$300 billion by 2025, as adoption of digital technology surged across the region this year.
The pandemic led to an enormous adoption of digital services as more people leveraged online technologies to stay connected. Some 40 million people adopted digital technologies for the first time in 2020, bringing the total number of internet users in the region to 400 million — this means about 70 percent of Southeast Asia's entire population is now online.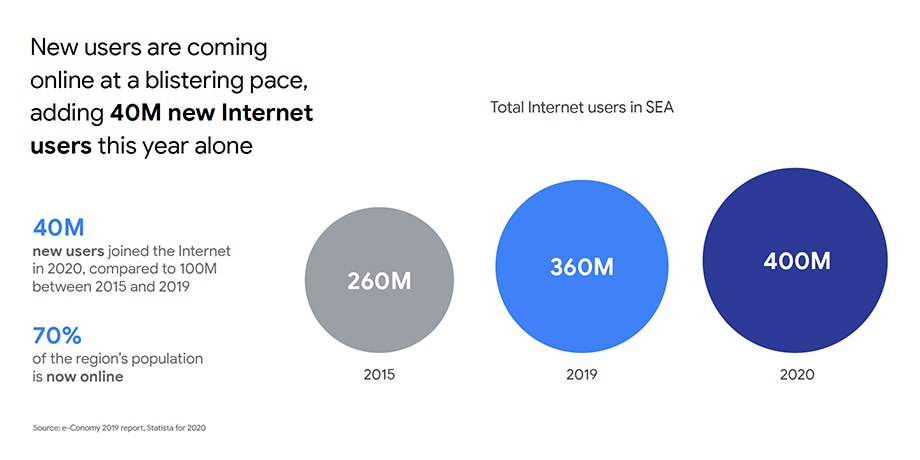 The coronavirus has also brought about lasting change in consumer behaviour. In 2020, more than one in three (36 percent) digital service consumers in Southeast Asia were new to the service; of these, 90 percent intend to continue using the service post-pandemic.
So, what do these numbers and trends mean for the region's tech companies? Here are some key insights.
1. Investors Remain Bullish in a Bear Market
Despite the challenges brought about by the pandemic, the tech investment landscape in Southeast Asia remains healthy and is still flourishing. Investment deal volume, which increased by 7 percent between 2018-2019, is still growing 17 percent year-on-year compared between the first half of 2019 and the first half of 2020.
"If you look at the first half of 2020, the total amount raised by the internet economy is around US$6 billion, which is about half of the US$12 billion raised in all of 2019," says Rohit Sipahimalani, Chief Investment Strategist and Head, South East Asia, Temasek. "Part of this is because the internet economy itself has been resilient," he explains.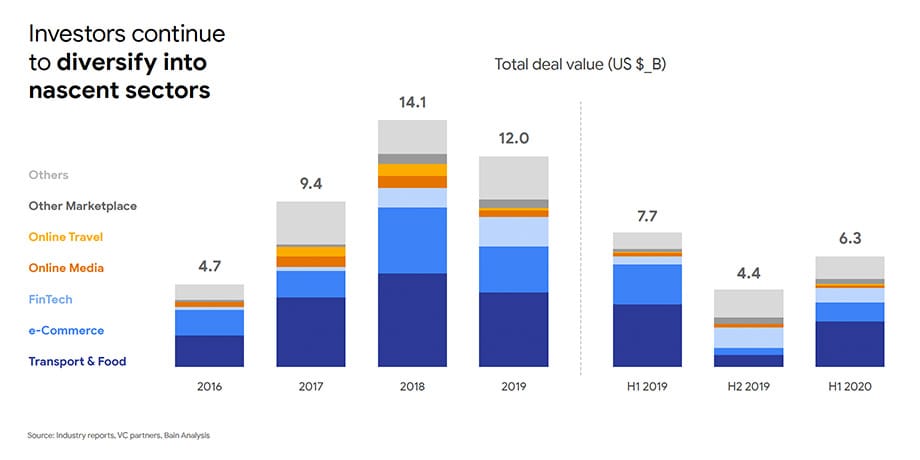 Early stage funding, which includes seed to Series B rounds, remains strong, making up more than 95 percent of deal volume every year. The average deal size for such funding rounds also continues to grow. Series B has doubled in size, while seed and Series A have almost tripled.
As a long term investor anchored in Asia, Temasek has also been actively participating in early stage funding, both directly and indirectly through our Southeast Asia funds.
2. Profitable and Sustainable Growth is Key
While early stage funding continues to grow, mid-stage funding has plateaued. In the first half of this year, there were 17 Series C and D rounds held, compared to 19 in the first half of last year. Funding for Southeast Asia unicorns has also slowed since its peak in 2018. Investors and businesses are now prioritising sustainable and profitable growth.
Rohit has this advice for tech companies: "It's okay to spend money on acquiring gross merchandise volume (GMV) or customers, but what's more important now is to look at the quality of the GMV and quality of those customers to see if they can be sustained — and ultimately translate into a profitable business model in the long run."
While "blitzscaling" — rapidly scaling a business over a short period of time — was once the name of the game for tech companies in the region, they will now have to refocus on their core business to ensure they are on a path to profitability. Some are doing so by focusing on digital payment services, a sector that has experienced accelerated growth due to the pandemic, and is on track to reach US$1.2 trillion by 2025. Unicorns in the region are participating across the entire spectrum of digital financial services, and their success will depend on the ability to streamline their core business to focus on profitability, and access to continued funding.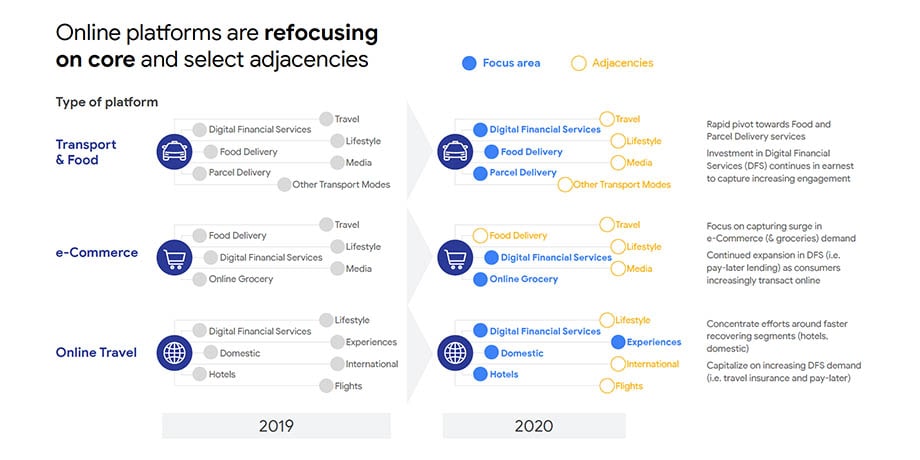 3. HealthTech and Education Technology (EdTech) Emerging as New Frontiers
These two nascent sectors played critical roles during the pandemic. For example, the use of HealthTech services increased fourfold and has sustained even after lockdown measures were lifted across the region. Meanwhile, EdTech tools have seen a significant uptake as online learning becomes the only option available to students and teachers during periods of lockdown.
While still emerging, the spike in adoption, compounded with fast-growing funding, should propel innovation in these two sectors. For example, funding for HealthTech in the first half of 2019 was US$0.19 billion, while funding secured over the same period in 2020 was US$0.22 billion. Meanwhile, funding for EdTech in 2019 — US$0.27 billion — was over three times that of 2018; in the first half of this year, it reached US$0.06 billion, same as the corresponding period last year.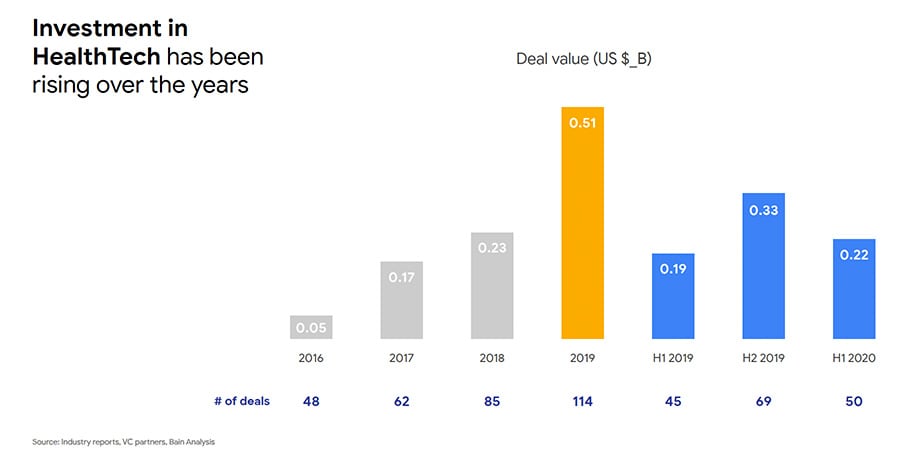 All these will affect the acceleration of the region's digital transformation; Rohit says, "We continue to be very optimistic about Southeast Asia's internet economy." As the region's internet economy continues to grow, a challenge that it will need to overcome is the talent gap. "What needs to happen is that the existing manpower needs to be reskilled and upskilled to be able to really take advantage of these jobs and fulfil the full potential of the internet economy," he adds.
Learn more about the region's internet economy by downloading the e-Conomy SEA 2020 report, At full velocity: Resilient and racing ahead, which we produced in partnership with Google and Bain & Company, here.