Airports of the Future May Relax, Instead of Frustrate Us
Airports of the Future May Relax, Instead of Frustrate Us
Ever been delayed on a flight because of fellow passengers or been on the verge of a Kanye West-level meltdown while waiting to check in?
Transformational technologies, demographic shifts and changing consumption patterns are reshaping our collective future. This article is part of Future, Now, an ongoing series that looks at how such global trends and innovative technologies can build a better, smarter and more sustainable world.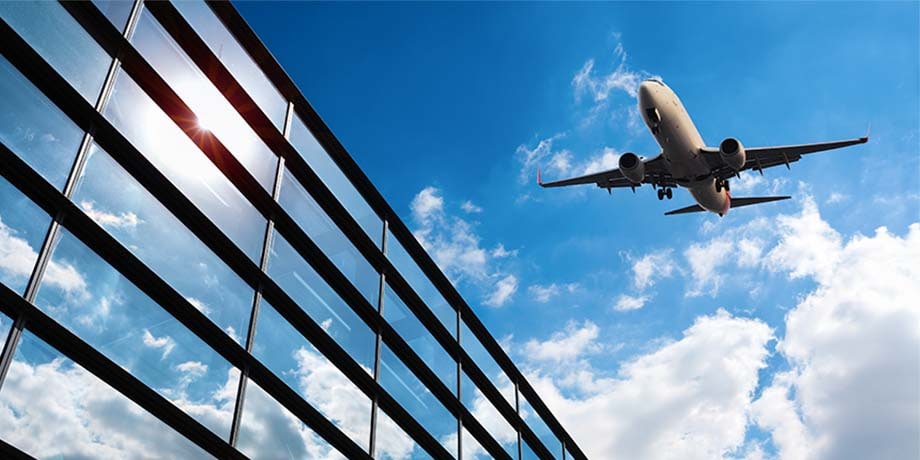 Like many Singaporeans, Sharifah Imran's idea of a perfect holiday is lounging on the postcard-worthy shores of countries like Indonesia and the Philippines, far from the hustle and bustle of work and city life. However, the 25-year-old marketing executive's holiday daydream is often interrupted by thoughts of long check-in queues and security lines at the airport.
"The waiting time is a downer. I sometimes have to run from the departure gate to my plane in just minutes to catch a flight," says Sharifah.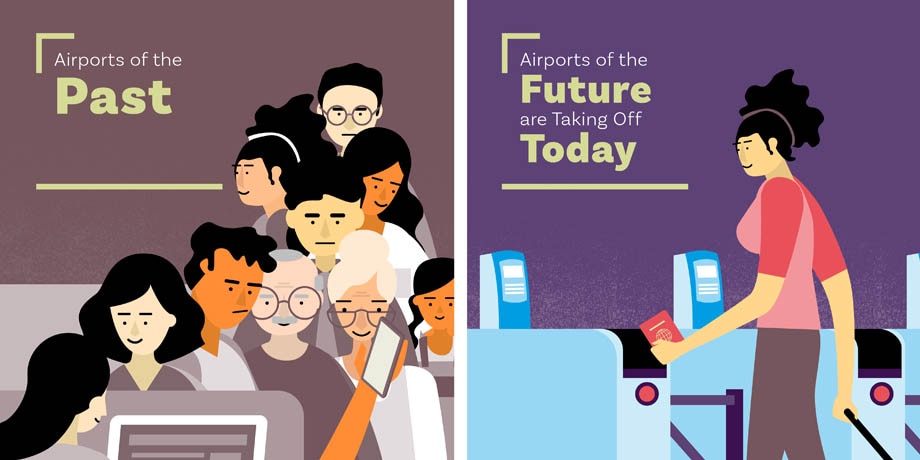 Your Face, Your Passport
According to non-profit organisation Airports Council International World, global airport passenger traffic surpassed the 8.2 billion mark in 2017 — that's equivalent to more than a staggering 900,000 people passing through airports worldwide every hour.
With passenger traffic hitting new heights, airports and airlines are under enormous pressure to cut down on inefficient processes and assuage passengers' travel frustrations.
Some of the most recent developments in aviation are fast and seamless travel (FAST) systems, which offer passengers automated, self-service options in place of manual processes.
In Singapore, Changi Airport Terminal 4 has rolled out a series of automated check-in kiosks, including do-it-yourself bag drops and biometric immigration gates that employ facial recognition technology to verify passengers' faces against their passports. Co-developed by design company JPA Design and Changi Airport, these kiosks were installed to help Terminal 4 — half the size of Terminal 3 — handle about two-thirds of the passenger traffic that Terminal 3 can accommodate, without causing a strain on manpower.
Drop, scan, walk! Checking your luggage has never been this quick and painless.
Travellers are beginning to see the benefits of FAST technology too.
"I normally travel with carry-on baggage, but end up stuck in long queues because other passengers have to check in their baggages. Now, it takes me less than 15 minutes to get from the airport entrance to the departure hall!" says Sharifah, who used the kiosks before her trip to Cebu, Philippines, in April 2018.
Self-boarding gates have also been rolled out by a number of airlines such as British Airways and Lufthansa.
At these gates, facial recognition cameras capture images of passengers and verify them against a secure database. German airline Lufthansa recently announced that it was able to board about 350 passengers on an Airbus A380, the world's largest commercial aircraft, in approximately 20 minutes using these gates at Los Angeles International Airport.
Airlines are helping passengers get from boarding gate to plane seat with minimal hassle.
From Pods to Planes
Snaking queues and security checks aside, passengers also have to grapple with confusing signs and large concourses — making the journey from departure to boarding gate more troublesome than it needs to be. But, what if you could simply hop on a futuristic, sci-fi pod that takes you to your plane in mere minutes?
In 2011, London's Heathrow Airport launched inter-terminal transport pods that are designed to reduce the time it takes for passengers to travel between terminals.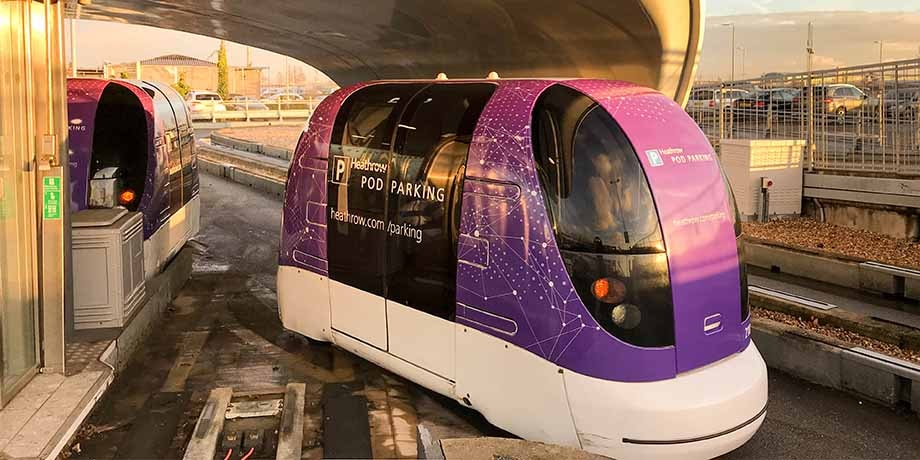 Unlike a traditional airport shuttle, the average wait time for the pod is less than 10 seconds, with each capsule taking passengers directly to their terminal of choice. According to the BBC, up to 80 percent of passengers may not have to wait for their ride at all.
The system currently consists of 21 passenger pods that can ferry as many as 1,000 passengers each day, replacing about 70,000 bus journeys a year. Passengers only need to key their desired destinations into the pod's computer screen to get to where they want.
"It's a pretty cool concept," says Cedric Lee, 27, a Singaporean events planner who rode in one of these inter-terminal capsules on his last trip to London. "Right now, we have the Skytrain at Changi Airport but there's still some waiting involved. It would be nice if we could implement a similar system in Singapore too."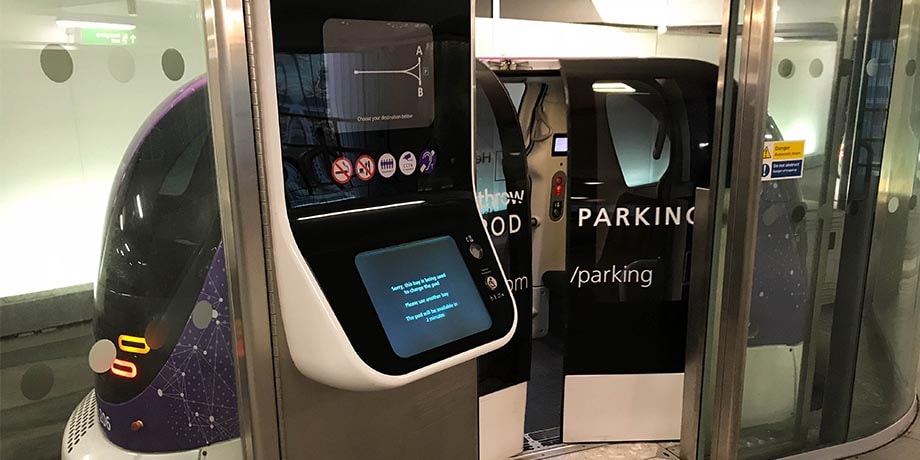 Today, these pods cut down on the waiting time at airports. But in future, they could do much more. In an interview with aviation news website Aviation Business, Dubai Airports CEO Paul Griffiths shared his vision of self-driving pods that could one day take passengers not just from terminal to terminal, but also from their point of entry to plane — without them ever leaving their seats.
"Why would you not build a station or terminal right in the heart of [the] business bay where all the roads converge, do the check-in at [a purpose-built] facility and then have passengers jump in a pod that takes them to their aircraft in minutes?" he said.
Connectivity for All
A little closer to home, local ground-handling company SATS is exploring ways to smoothen the journey of passengers with disabilities or walking difficulties within the airport.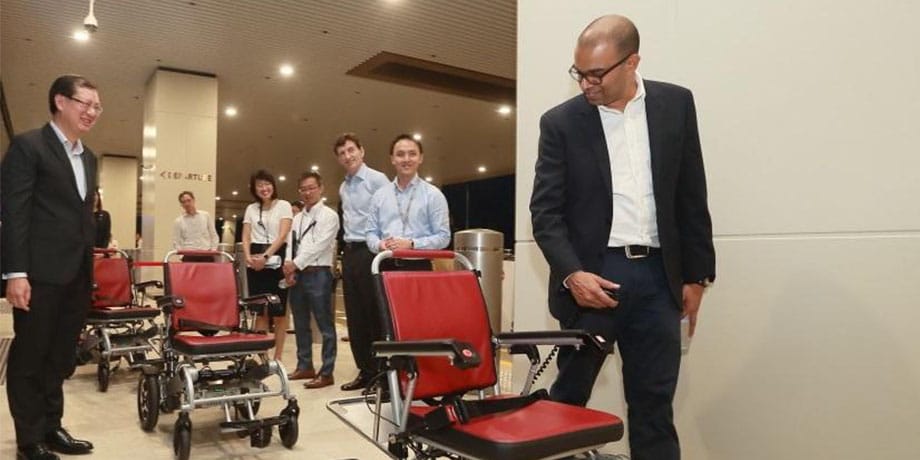 The company has launched semi-autonomous wheelchairs equipped with vision-based technology that safely and accurately tracks the wheelchair in front of it, enabling a single airport staff member to guide three occupied wheelchairs at a go, cutting down on time and manual labour.
Developed with ST Dynamics, an advanced engineering centre for ST Engineering, these are also fitted with sensors that detect and avoid oncoming obstacles, ensuring the safety and comfort of travellers moving around Changi Airport.
"I travel with my extended family every once in awhile and this is a great way to help ease the travel experience for my grandparents," says Cedric.
SATS' smart wheelchairs can transport multiple passengers at a time with minimal human supervision.
There's no doubt that travellers are excited about the stream of aviation technologies already being trialled or rolled out to ease their journey through airports. But, it remains to be seen if we will be able to step into the envisioned airport of the future in our lifetime.
We're keeping our fingers (and baggage tags) crossed.
Temasek is an investor in SATS Ltd and ST Engineering.