Zero Waste, Starting With the Food on Your Plate
Zero Waste, Starting With the Food on Your Plate
In Brief
Food rescuers are driving the zero waste culture in Singapore, with a burgeoning number of community groups making it their mission to reduce food waste in small ways.
Their efforts have resulted in numbers going down, from 677 tonnes in 2017 to 538 tonnes in 2020, according to the National Environment Agency. In 2021, Singapore's rate of food recycling also climbed to 154 tonnes recycled, compared to 2017's 133 tonnes.
At Temasek, we're focused on catalysing positive change so every generation prospers. This article is part of Small Change, Big Impact – an ongoing series featuring individuals who are embracing a bigger and better tomorrow by making small lifestyle changes today.
Once labelled "ugly" and dumped, fruit, vegetables and edibles past their use-by dates have become attractive.
More people in Singapore are working to save bin-bound food in rescue groups that have mushroomed islandwide, with volunteers collecting and redistributing produce to reduce waste. They include Divert for 2nd Life (D2L) and Fridge Restock Community (FRC), as well as Food Rescue Sengkang, among others, whose efforts are putting paid to the oft-bandied adage "every bit counts".
The national Zero Waste Masterplan identifies food waste as one of the biggest waste streams in Singapore. Its volume has grown by around 20 per cent over the last 10 years. In 2019, up to 744 million kg of food was wasted — the equivalent of two bowls of rice per person per day, or around 51,000 double decker buses.
Most commonly wasted items are rice, bread and noodles, more than half of which can be prevented. Alongside government outreach and education initiatives for the public and businesses, the efforts of ground-up groups are feeding the culture of zero waste.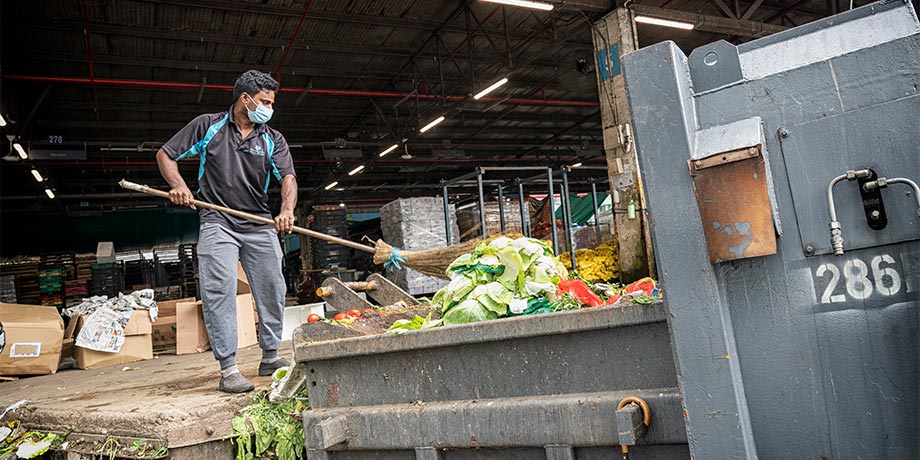 "Ugly" is the new beautiful
Since 2018, D2L has cultivated a network of businesses and organisations that have surplus food. The broad range includes food providers and FMCG/lifestyle/hospitality businesses such as grocers, hotels, caterers, retailers, offices, schools, restaurants, cafes, bakeries, as well as food providers including farms, importers, wholesalers and distributors.
Currently, it conducts around 50 rescues daily, and lists these unsold or surplus items on community sharing neighbourhood app, GoodHood.sg. These leftover perishables, damaged or short-dated edibles are collected by willing takers for consumption or redistribution. Each month, it saves at least 15 tonnes of food.
Taking into account the resources needed to produce food from farm to table — including cultivation, harvest, packing and transport — the group's homepage states, for "every 3 kilos of food that you rescue, an estimated 7.5 kilos of CO2 is rescued."
Its founder, Ms Lin Qing Hui, believes that the complex issue needs commitment across the board to truly drive home a zero waste culture.
Much more can be done, she said. "Food waste has widespread implications, from environmental, to social and political. Many parties are involved, each with different interests. Addressing this complex issue naturally requires a multi-stakeholder effort."
For one, government policies are critical, as the right ones can change industry practices for the better. For instance, "making the cost of putting surplus food to digesters or bins much greater than giving them away to parties who can make better use of them, and relooking policies on date labelling".
Consumers, she added, could be less picky, and accept imperfect items, while businesses need to have a greater respect for the value of food. As an environmentalist, nature lover and thrifty person, Ms Lin said she holds a "pathological hatred" for food waste, compared to other forms of waste.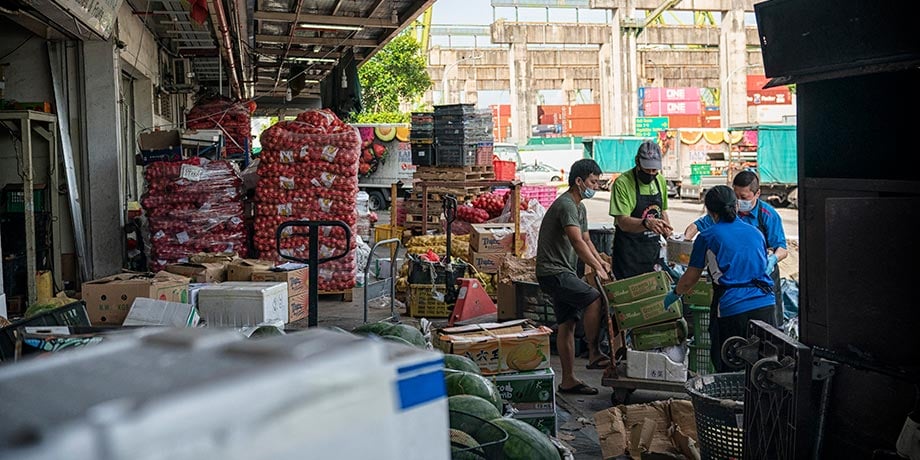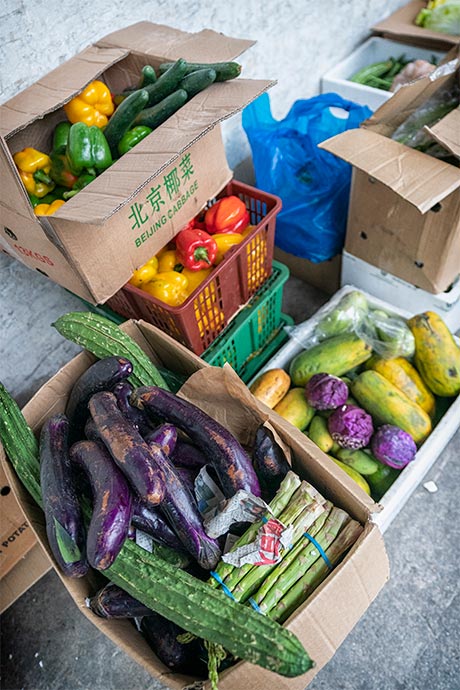 "Zero food waste should be second nature to all of us if we accord the most basic respect to all human life," she said. "Even if it is not fit for human consumption, there are much higher and better uses that it can be diverted to, other than the digester or bin."
We need seven billion people doing zero waste imperfectly

At a global scale, the UN estimates that each year, around 14% of food is lost before reaching the market, with the rest of food waste occurring down the supply chain.
Reducing food lost or wasted means "more food for all, less greenhouse gas emissions, less pressure on the environment and increased productivity and economic growth". Even so, wastage persists.
The reasons include a lack of planning and cooking skills among consumers, in addition to poor handling, inadequate transport or storage, lack of cold chain capacity, extreme weather conditions to cosmetic standards.

That evidence is plainly seen at the weekly harvest of FRC at Pasir Panjang Wholesale Centre (PPWC): grapes are a bit mouldy, melons are partly bruised, onions that are just starting to sprout. Perfect bananas also get the heave-ho, just because they are too big or too small.
Each Tuesday and Wednesday, FRC's aproned volunteers spend four to five hours zipping down lanes of vendors seeking donations. The non-profit organisation, run by minimart owner Daniel Yap, 44, rescues an average of three to five tonnes of produce at PPWC alone ("sometimes more!").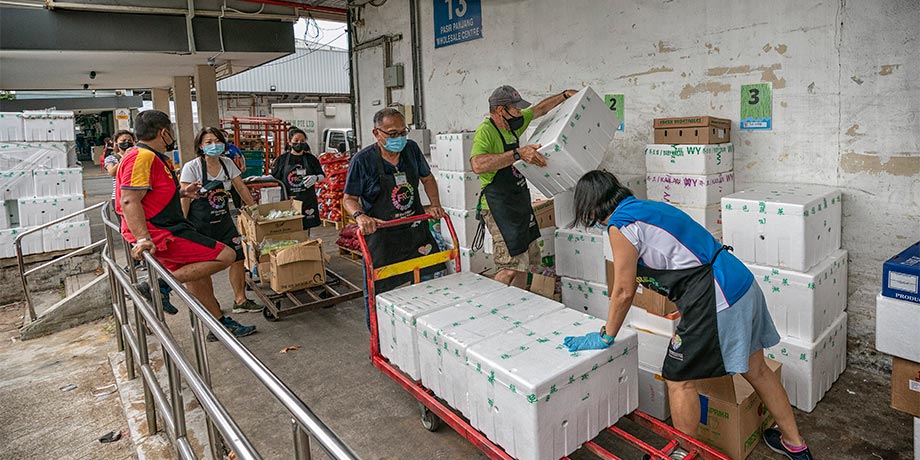 Today, it has a pool of more than 100 volunteers, compared to around 20 when it first formed in November 2020. Rescuers include students, retirees, housewives and working professionals, with about 10 to 15 regulars. Others drive these collections to about 20 community fridges from which surrounding residents take what they need.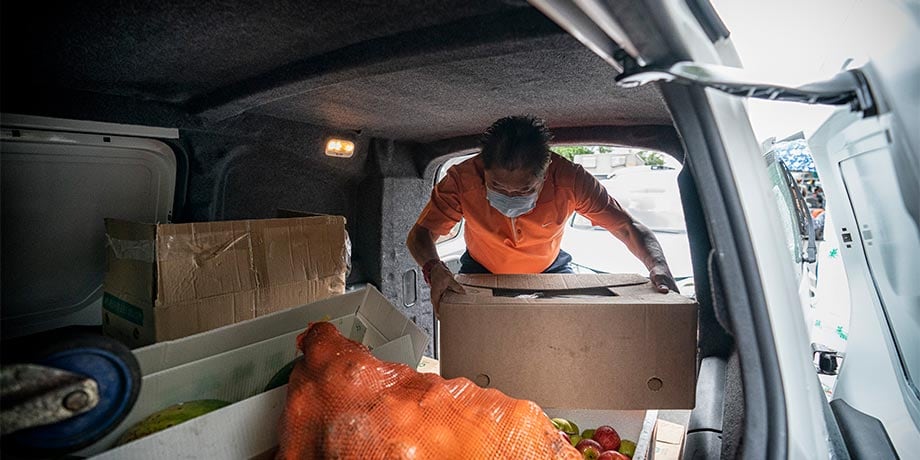 These fridges are supervised by Residents' Committees (RCs) or individuals. In just two years, FRC has further extended its distribution points to senior corners, individuals, and community centres.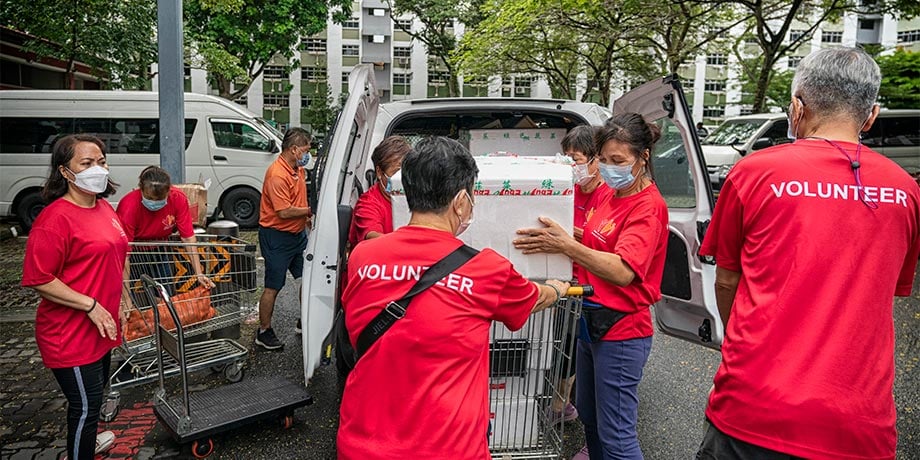 Attitudes are shifting with rising food costs caused by inflation. The dent in incomes from the wallop of the pandemic, notes Mr Yap, can also be credited for getting more people to give "ugly" food a second look.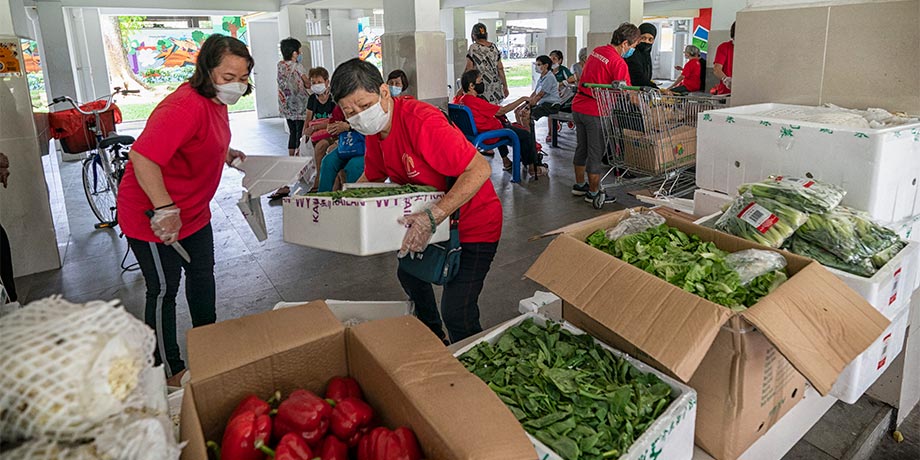 "More residents are approaching us to take all these vegetables we collect every week," he said. Most, he adds, are not needy but are just making ends meet. "They don't fit into the criteria to receive food relief. So we are there to help them bear some of their monthly expenses."
He reckons more regulations are needed to keep wholesalers from ordering in surplus, and to get them to redistribute unsellable produce.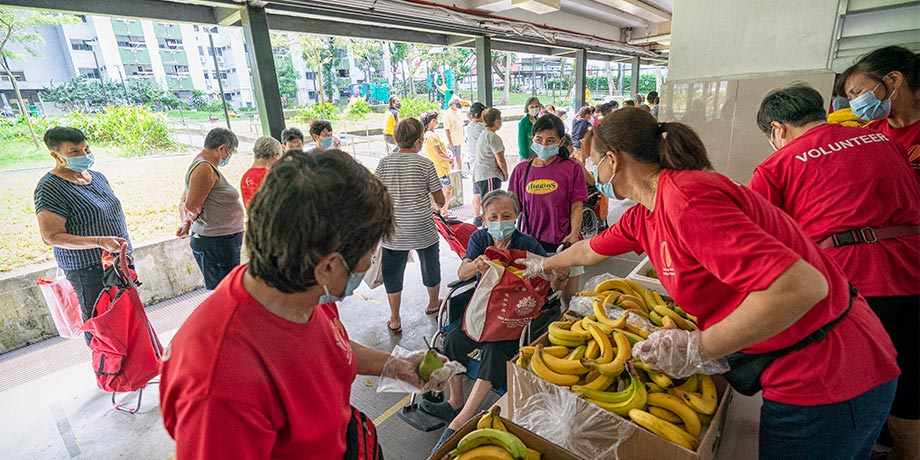 "I just take what I need"
Tangible savings are driving a consensus among zero-wasters that even small lifestyle habits — such as weekly auditing of your own fridge, or asking your neighbours if they want canned food that's close to expiry — can have an impact.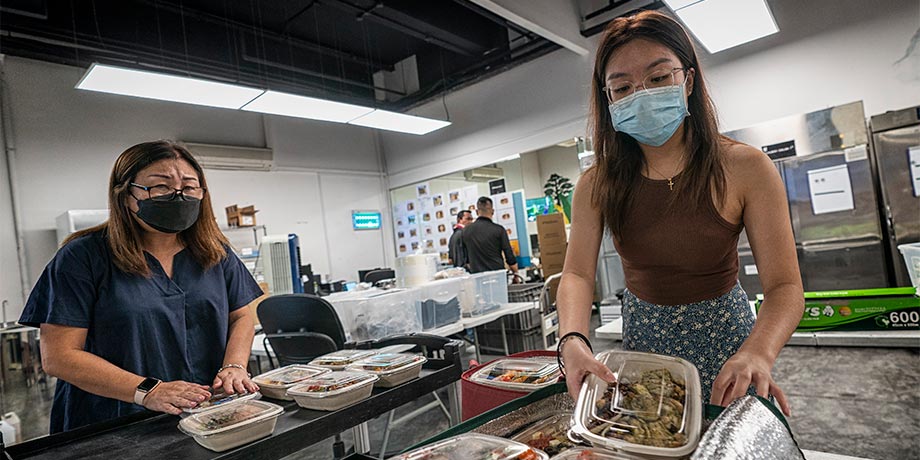 Rescuer Ms Eunice Seah, 58, associate business director, was struck the very first time she went on a rescue mission in 2020.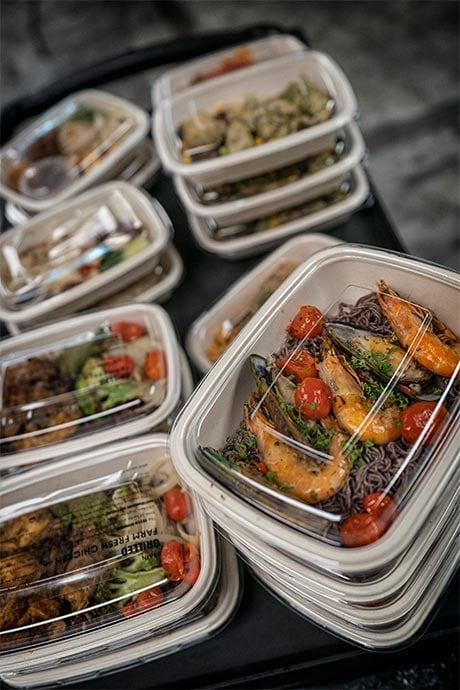 "I rescued food from a bakery, and it was a really overwhelming quantity," she recalls. "We had about four to five Ikea bags full of bread and cakes! Luckily we managed to give away the food items to a nursing home and small community groups, otherwise I would not know what to do with so much food."
Though she began volunteering as a rescuer during the pandemic when she had the time to, these days, she simply wants to help stop waste.
Now, Ms Seah pitches in weekly, often with her daughter Kayla, 18, who shares her mother's values of "don't waste food, take only what you need." The pair redistributes collected food items to anyone who needs and asks for them.
Witnessing the volume of waste first hand, Ms Seah said, has changed her lifestyle. "I've learnt not to cave in and buy unnecessary stuff, and visit supermarkets less so that you don't give in to temptation."
More folks like the Seahs, say pundits, will drive change.
D2L's Ms Lin is studying the data from organisations and recipients she works with. Her group currently works with more than 70 groups, including farms. The group's rescued food is distributed through a community sharing app, Goodhood.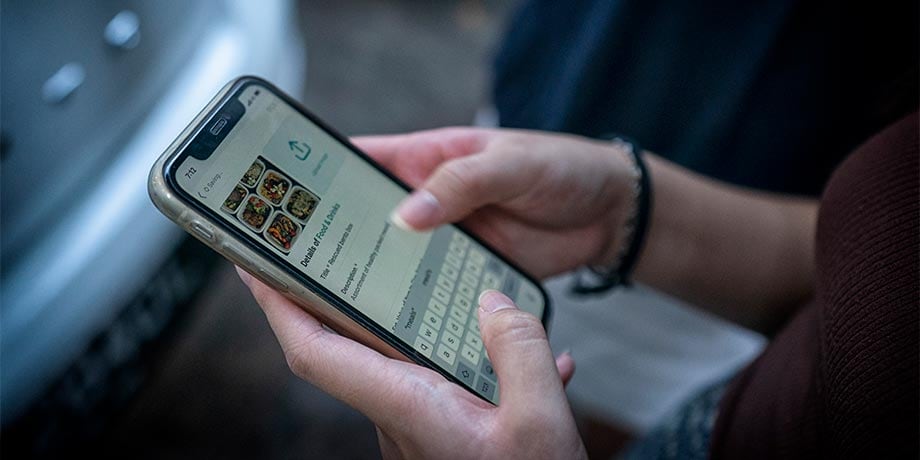 Take-up rates on GoodHood vary across different estates, with some recipients so committed that they travel across the island to pick up food. "By using a platform that makes rescued food accessible to anyone, we can really reach those who truly need the food and will put it to good use."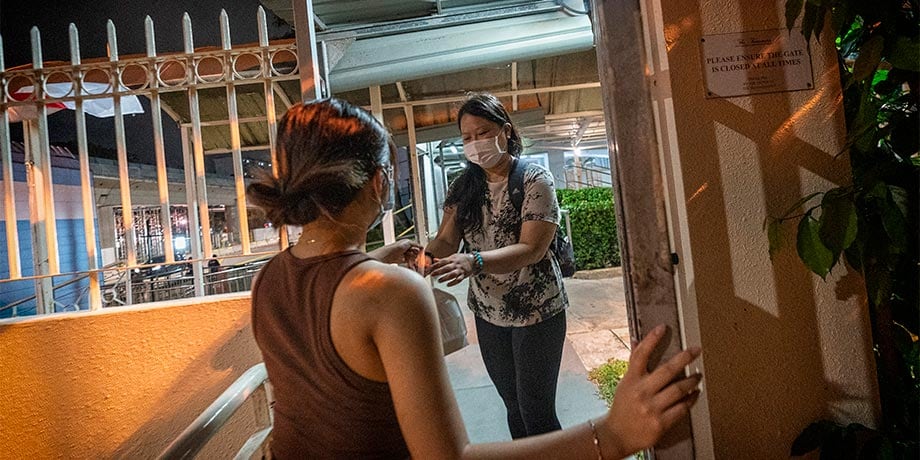 Mr Daniel Tay, 42, who has been a freegan since 2017, observes more takers for unwanted food, as well as other items, over the past five years.
Defined by a zero-waste lifestyle that can go as far as dumpster-diving to retrieve discarded food, freegans share "a mindset of turning other people's unwanted things into usable things for yourself or for other people."
He runs a Facebook group called "We Love Rescued Food", and advises a network of micro-communities formed among neighbours, who have a habit of redistributing what they don't need.
He points out: "We don't need a few people doing zero waste perfectly. We need seven billion people doing zero waste imperfectly."
Ultimately, the consumption of collected or rescued food needs to become socially acceptable among everyone, said Mr Tay.
Simply starting a WhatsApp group with neighbours to give and take food from each other works. "You get to know your neighbours better, and increase the chances of finding somebody who wants the food you want to give away. A lot of times, things that have expired are still good."
Business owners keen to do their part
Business owners working with perishables are moving their operations towards lowering food waste during preparation, and through innovative use of produce.
Where in the past, many businesses threw away food instead of donating to discourage freeloading, more are now seeking to reduce waste. New distribution channels, such as D2L, have also made it easy for them to connect to recipients.
Plus, there's the added desire to have their brands associated with sustainable practices.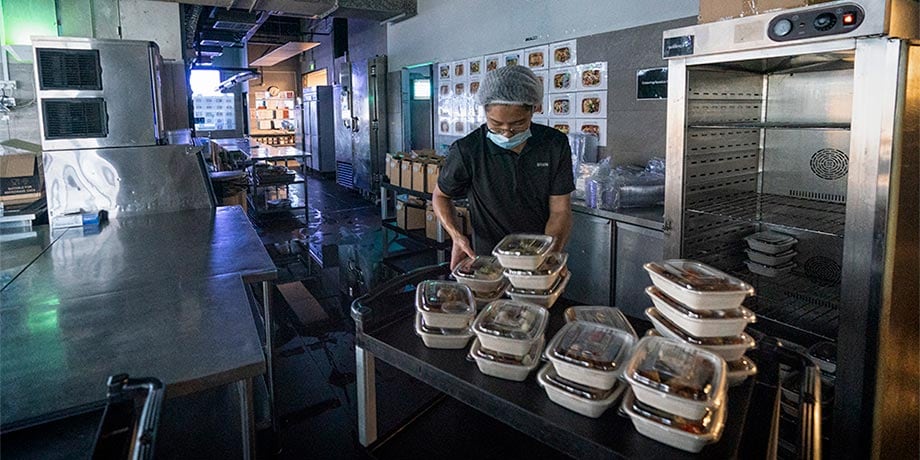 D2L's data helps businesses better understand their waste patterns, and tweak their operations to manage their production and inventory.
Take catering service Grain, which supplies buffets and on-demand meal boxes. To cope with sudden orders, it tends to prepare extra meals in advance.
Mr Zane Neo, the company's marketing executive, said it does its best to encourage customers to place advance orders to avoid a surplus, even so: "It's almost impossible to predict order cancellations or wrong delivery. Human error results in packing or assembly errors that can also lead to wastage." To mitigate waste, Grain distributes the 10 to 15 leftover meal boxes it generates daily through D2L. Eventually, it hopes to move to a wholly pre-order model.
With rising food prices, Mr Neo observes attitudes changing among staff.
"We are more conscious of the food going to waste, and more mindful of making sure that food is treated with care," he said. "Both customers and businesses have to be conscious of their decision to reduce waste. Having the government on board would be a big help in the push toward food rescuing and reducing wastage."

Meanwhile, other businesses are finding alternative uses for its food waste.
Ms Pang Gek Teng, co-founder of Surrey Hills Grocer, said working with D2L to track all food rescued has reduced the grocer's initial weekly food waste of 70kg to about 30kg. She has no qualms offering food instead of disposing of it, as she would prefer that her business is known for being environmentally conscious.
"We only give to the food rescuers items and fruits and vegetables we are proud to bring home to our families. That's the condition that we want them to be in," she said.
What's more, the Australian gourmet grocer is turning some of its waste into food for animals. "We actually have an upcoming concept to create a pet grocer. We are trying to use all these bones and offcuts to make human-grade, pet-friendly treats, which we are pretty much anticipating and excited about."
And, she's not waiting for a top-down call to action to get others on board. "It starts from yourself and the small community, the people you work with, your closest friends and the home environment."