SMEs and AI: Meeting Consumer Needs with AI and Hyper Personalisation
SMEs and AI: Meeting Consumer Needs with AI and Hyper Personalisation
In Brief
Digital disruption has shifted the boundaries of consumer expectation; in fact, studies have shown that most consumers prefer personalised messages and experiences from brands and companies.
AI-powered hyper personalisation solutions can help companies — especially SMEs — meet this expectation, but they will need to adopt and deploy such solutions responsibly and ethically.
Companies must focus on enhancing their AI and data ethics and governance capabilities, as ethical and responsible usage of data is expected to become an even more pertinent issue in the future.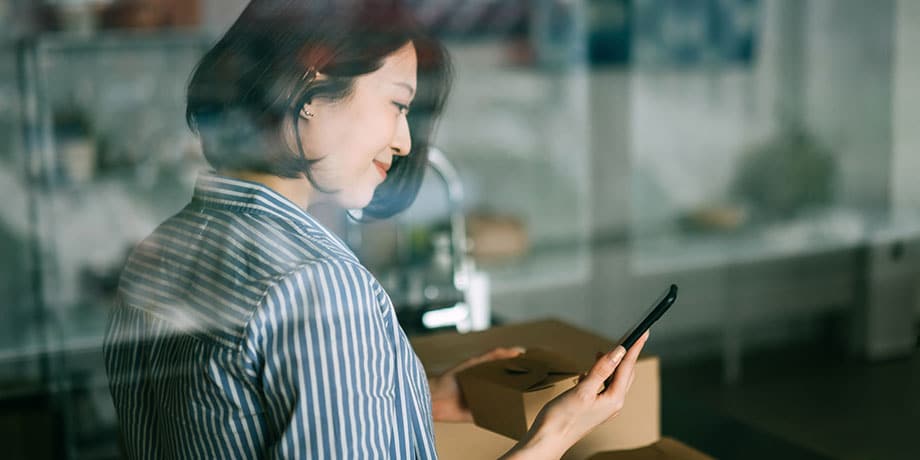 No matter how often you shop online, or what you buy, there's one thing that most of us can agree on: the way we discover and buy goods online has fundamentally changed due to digital disruption. This shift in consumer behaviour is not new; in 2018, professional services company Accenture found that 91% of consumers prefer brands that recognise, remember, and provide them with relevant offers and product recommendations. Marketing platform SmarterHQ also observed that 72% of consumers only interact with personalised messaging.
So why do consumers expect so much from digital experiences? It could simply be because that's what they have grown used to. Michael Zeller, Head of AI Strategy and Solutions at Temasek, attributes this shift in consumer behaviour and preference to several tech-enabled trends across verticals, such as e-commerce, ridesharing and entertainment. Leading apps in these verticals are designed to be customer-centric with frictionless experiences that surprise and delight.
Zeller cites his own experience as an example: when he was travelling before COVID-19, he had changed from driving his own car to the airport to simply using a ridesharing app.
Watch: KDD 2021 Trust Day Panel Discussion
Thanks to the convenience of on-demand availability and real-time visibility, making the switch was an easy one. "Convenience often trumps everything else," he notes. "COVID has only intensified certain habits."

Think how easy it is for consumers to find new songs based on what they are listening to, or discover new eateries around their area for delivery or pick-up from just one app. In a way, Zeller shares, these trends have shifted the boundaries of consumer expectation.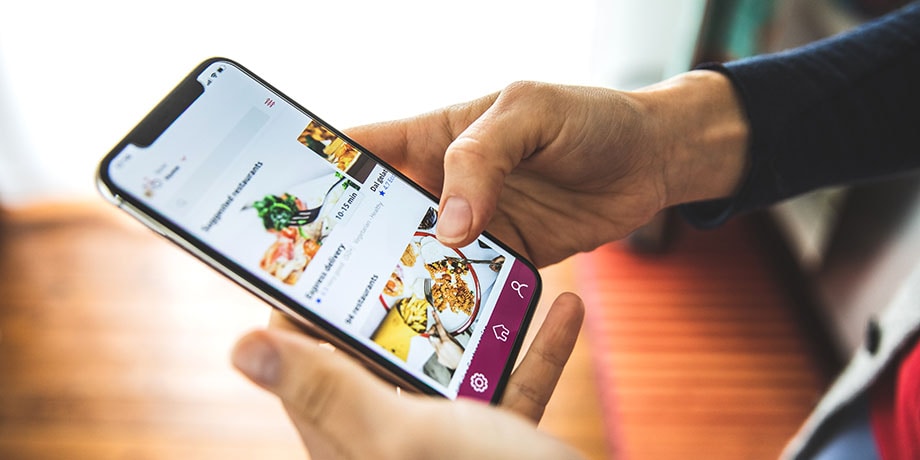 Reaching the Right Customers at the Right Time
As surveys like that of Accenture and SmarterHQ have shown, consumers expect to be treated like individuals. They want brands to know them and serve them appropriate content on their preferred platforms and channels. They also want products to find them instead of them searching for the products, a trend dubbed "discovery commerce," says Dan Neary, Facebook's Vice President of Asia Pacific. "As more people go online, and their daily habits or interactions become more digital, there is an expectation of personalisation."
Here's where AI-powered hyper personalisation solutions could help, specifically for small and medium-sized enterprises (SMEs), including startups. Take personalised advertising for example. Before companies had the ability of personalised advertising, they were limited to advertisements in traditional media and display to raise brand awareness. A 30-second TV advertisement could run up to hundreds of thousands of dollars to produce and air — hardly a feasible option for SMEs.
Expanding on the difference between past and present, Temasek's Zeller notes, "Traditionally, the discovery process has been a linear process that favoured big brands. They have the resources to drive branding and marketing initiatives through mass media channels."
On the other hand, personalised advertising uses AI technologies like machine learning, combined with big data, to target the right segment of the audience at the right time. With enough data, AI will learn and understand audiences better, says Facebook's Neary. This allows companies to target more specific audience sets better and makes it easier for them to reach new customers too.
Beyond brand awareness, personalised advertising can also help businesses identify audiences that are genuinely interested in their products and engage them on the right platforms. This not only improves the experience for customers but also reduces the cost of acquisition for businesses, says Neary.

Neary cites the example of Facebook's application programming interface (API) tool, Conversions API. The tool enables SMEs to easily share on-site first-party data gathered from consumers. "This effectively allows you to control the volume of data shared while providing customers with the relevant experiences they love in a transparent manner," he says. Such data-driven marketing solutions can also help small business advertisers deliver personalised ads to new audiences who are similar to their existing customers.
Malaysian food retailer Jobbie, for instance, is a small business advertiser that leveraged its first-party data using Conversions API. According to Facebook, Jobbie managed to achieve 13.7% more website purchase events and 9.2% lower cost per action.
Through such tools, Neary shares that Facebook aims to contribute to a new era of personalised experiences — one in which people have more control, choice and transparency over their identifiable data. The company believes that such experiences will provide customers, businesses and creators with new opportunities and ways to connect and grow.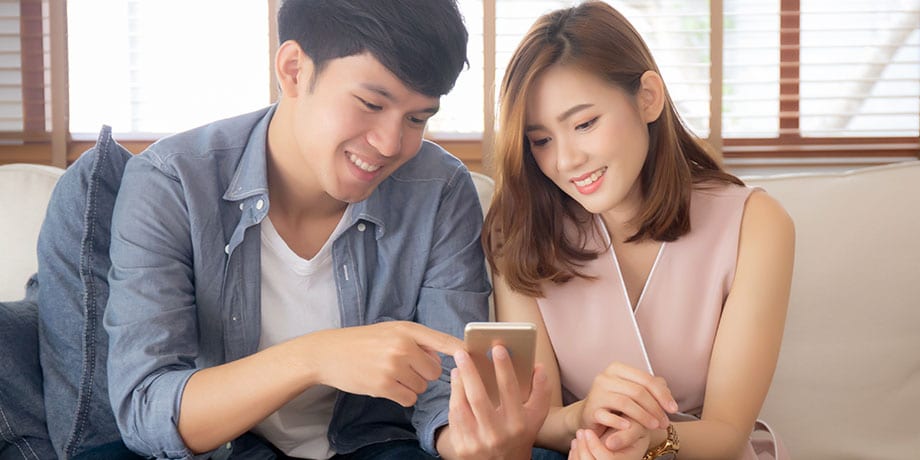 Driving Better Loyalty through Better Experiences
The powerful tools which exist today have emerged thanks to advancements in technology. "The value of big data is changing," states Ryan Warren, Vice President of Data Strategy at Salesforce. In the past, "big data as an asset has always been a struggle to quantify." Thanks to advancements in AI, the value of insights that have been pulled from big data during the pandemic dramatically differ from pre-COVID insights, observes Warren. He adds, "The new insights show changes in consumer purchase behaviour that were not present in data collected prior to the pandemic."
Today, such insights can help companies deliver better customer experiences. In a world with an abundance of products and services, the challenge for businesses is not just attracting the right customers — but also keeping them engaged to come back for more, says Temasek's Zeller. Retaining existing customers, especially loyal customers, is more valuable than acquiring and onboarding new customers.
There's just one catch: earning their loyalty is not easy. In a survey, Salesforce found that 70% of consumers agreed that technology has made it easier than ever for them to switch to a different brand. So how can businesses encourage loyalty in such a fast-changing and saturated market? The answer could be as simple as this: a relentless focus on customer experience.
Loyalty is more than just the traditional tier-based system where customers are rewarded for a certain number of purchases, explains Warren. Prioritising customer experience, Salesforce's AI-powered customer relationship management (CRM) platform uses big data to understand customers better and empower SMEs to provide more personalised services.
One way Salesforce does so is by analysing customers' purchase behaviours. Armed with these insights, companies can then deliver the right type of personalised experiences to the right customers at the right time, says Conor Wiegmann, Data Strategy Analyst, Salesforce. For example, Salesforce says it can help SMEs identify the optimal number of emails to send to customers to keep them engaged, and the right time to do so. The goal is to meet the needs of customers, anticipate their next moves and "make their experiences as seamless as possible," Wiegmann adds.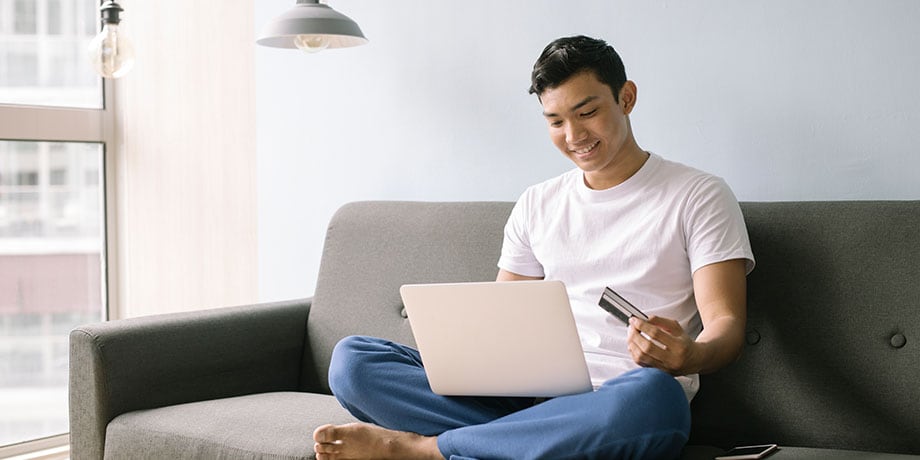 Another company that is on a mission to provide personalised experiences with AI is e-commerce platform Lazada, which operates across Southeast Asia. "Since 2012, Lazada has been servicing millions of customers annually with billions of completed transactions," says Magnus Ekbom, Chief Strategy Officer of Lazada Group. To better understand buyers on its platform, Lazada leverages "large-scale deep learning technology to analyse buyers' preferences in real time," Ekbom adds.
Insights from the analysis are then used to provide personalised and relevant information or products to the buyers. For example, repeat shoppers on the platform will see recommended items and categories that the platform thinks would interest them. Lazada says its AI technology can also identify customer intention and route them to specific customer service agents that can help.
Besides enhancing experiences for buyers, Lazada also aims to be "an enabler for smaller business owners to take control of the way they build their businesses." It does so by providing cost-efficient and innovative solutions, Ekbom says. For example, he explains that Lazada's AI tool can help sellers with time-consuming routine tasks, such as manually keying in each detail of a new product. Now, sellers can upload a product image and the tool will automatically populate the product category and other relevant details for enhanced product content. This improves efficiency, enabling sellers to list their products about four times faster than before.
Ekbom shares the results of a pilot project in Malaysia: simplifying the onboarding process also boosted the number of new sellers by nearly 25% within three months. Such actionable insights on their customers helps brands and sellers to pivot and scale efficiently. "The essence of our AI technology is to provide convenience to both sellers and buyers," explains Ekbom.
Privacy versus Personalisation?
With big data, of course, comes big responsibility. While it is true that consumers want personalised solutions tailored to their needs, they're also increasingly concerned about data privacy and the sharing of their data. On the other hand, digital companies need to collect a plethora of data about their customers to best serve their individual needs, says Temasek's Zeller. Which begs the question: how can hyper personalisation be possible in a privacy-first world?
"Since there won't be a 'one-size-fits-all' approach, companies should assess the risk of AI and data use-cases based on their severity and the likelihood of causing potential trust gaps with consumers," advises Zeller. They must act responsibly and "foster and safeguard their reputation as a trusted custodian of their consumer's data," he adds.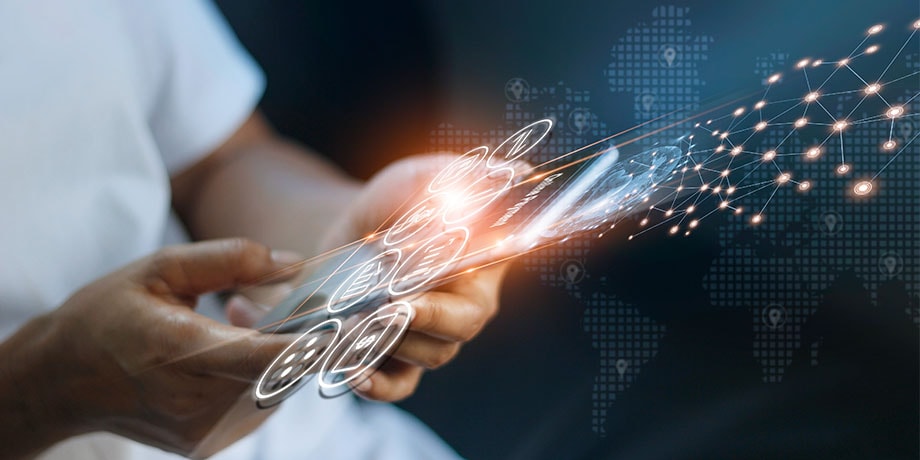 Indeed, a study by Salesforce has found that 58% of customers are comfortable with companies using their data transparently. However, the numbers show that companies are still falling short of expectations. Only 63% feel that companies are transparent about their usage of consumer data. These statistics indicate room for improvement. This also creates an opportunity for responsible companies to enhance trusted consumer relationships through transparent data collection, usage and sharing practices, as well as development of privacy-preserving technologies such as federated learning.
As more social and economic activities move online, regulators are also increasingly focused on protecting consumers from irresponsible collection or use of their data. The United Nations Conference on Trade and Development notes that out of 194 countries in the world, over 60% have data privacy laws in place. The most notable ones include the European Union's General Data Protection Regulation (GDPR) and the California Consumer Privacy Act (CCPA).

Putting Trust at the Core
Going forward, it is likely that the landscape of consumer and regulator expectation will continue to change. Companies may start collecting more first-party data directly from their consumers, while reducing reliance on third-party data. As such, the ethical and responsible usage of data will become an even more pertinent issue in the future.
Expanding on the issue of privacy, Facebook's Neary emphasises that companies, including SMEs, must provide consumers with transparency and empower them by giving control over their data. "Privacy protections for people and personalised experiences do not have to be at odds," Neary says. He adds that the company is developing technologies that can minimise the amount of personal information processed. This allows Facebook to enhance privacy for consumers, while retaining the ability to show relevant ads and measure ad effectiveness.
Lazada uses collaboration to maintain trust across its ecosystem on the responsible use of data. "We conduct consumer research to understand consumers' privacy concerns and act based on the findings," explains Lazada's Ekbom. The company also actively works with regulators and pursues industry standard certificates on the ethical use of data to strengthen trust. "Data protection and privacy act as a key trust factor to drive business," says Ekbom.
As technologies continue to evolve and more regulations start emerging, organisations that use AI tools and big data must also ensure AI literacy in its staff, says Salesforce's Wiegmann. This way, they'll understand how they can best collect data and leverage AI tools in a responsible and transparent manner, he adds.
With the goal of ethical and responsible use of AI in mind, Salesforce has also established its own Office of Ethical and Humane Use of Technology. The purpose of the office is to create a framework that guides the ethical use of technology, including AI, in the organisation.
It's a move that Temasek's Zeller recommends. Depending on the sensitivity of use-cases, balancing privacy and personalisation can be a "tight rope walk." "Companies must acknowledge this and act responsibly," he adds. One of the first steps that companies can do to is to translate their core values into an AI & Data Ethics and Governance framework, advises Zeller. Such a framework should focus on key principles like non-maleficence, striking a balance between automation and oversight by human decision makers, fairness, and explicability.
After all, "AI ethics and governance forms the foundation for trusted personalised consumer experiences," he says. Maintaining trust is essential for consumers to continue sharing access to their data, driving more innovative apps that will be more useful for consumers and businesses in the future.