#SG, Unplugged: 3 Eco-Adventures You Never Knew You Could Have in the City
#SG, Unplugged: 3 Eco-Adventures You Never Knew You Could Have in the City
Leave behind your tech gadgets and get ready to explore Mandai Mangrove and Mudflat, one of Singapore's best-kept natural secrets.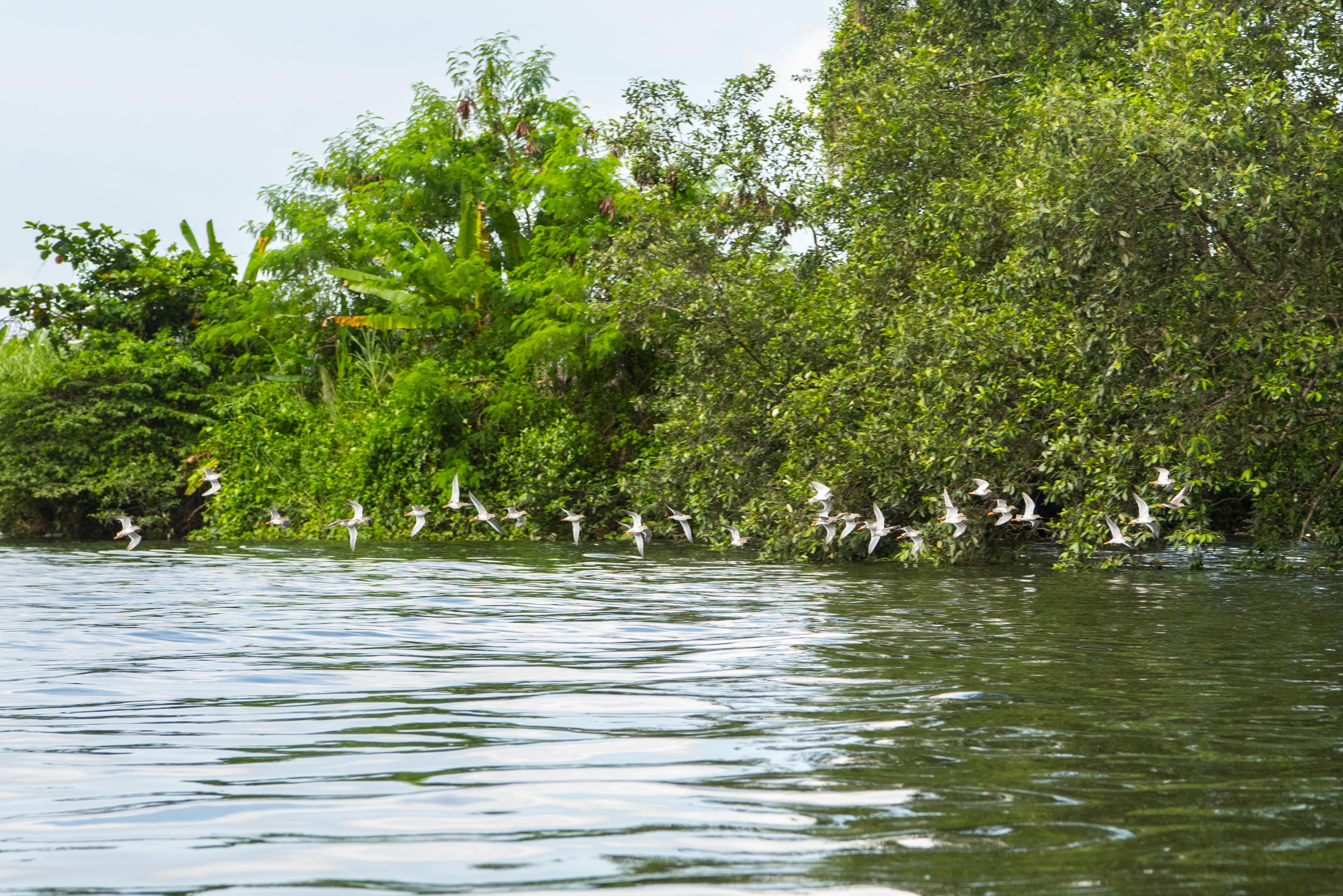 If you are a nature lover, then you are probably familiar with the TreeTop Walk in MacRitchie Reservoir Park and the towering rock cliffs of Bukit Batok Town Park, also known by locals as Little Guilin (after the similar-looking landscape of Guilin in China). But did you know you can also go kayaking in a sea of trees surrounded by water, sea eagles and 450 million-year-old fossils…in Singapore?
In the lead-up to Earth Day, our colleagues joined the following initiatives organised by the Nature Society (Singapore) (NSS) to preserve and restore the Mandai Mangrove and Mudflat, located along the northwestern coast of Singapore.
From mangrove kayaking to close encounters of the third kind (with living fossils, not ET), find out how you can combine a good workout with nature appreciation — just like we did!
Go Mangrove Kayaking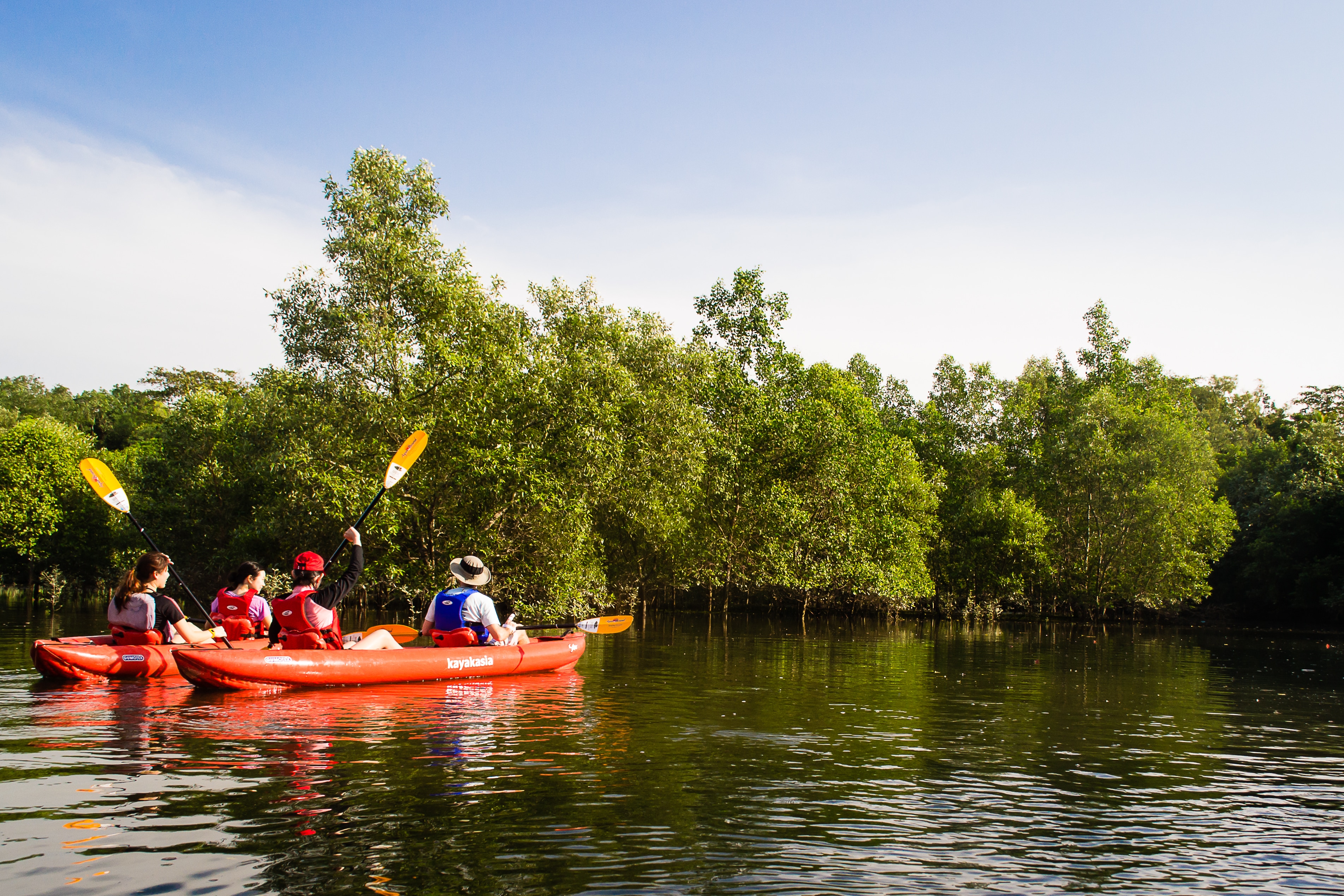 Take a walk on the ulu side of Singapore by joining a kayaking expedition in Mandai Mangrove.
Here, weekend crowds are replaced by migratory and resident birds such as the Brahminy kite and white-bellied sea eagle. As you float down the river and through mangrove shrubs and trees, keep a lookout for abandoned kampongs that have been around since before the 1970s.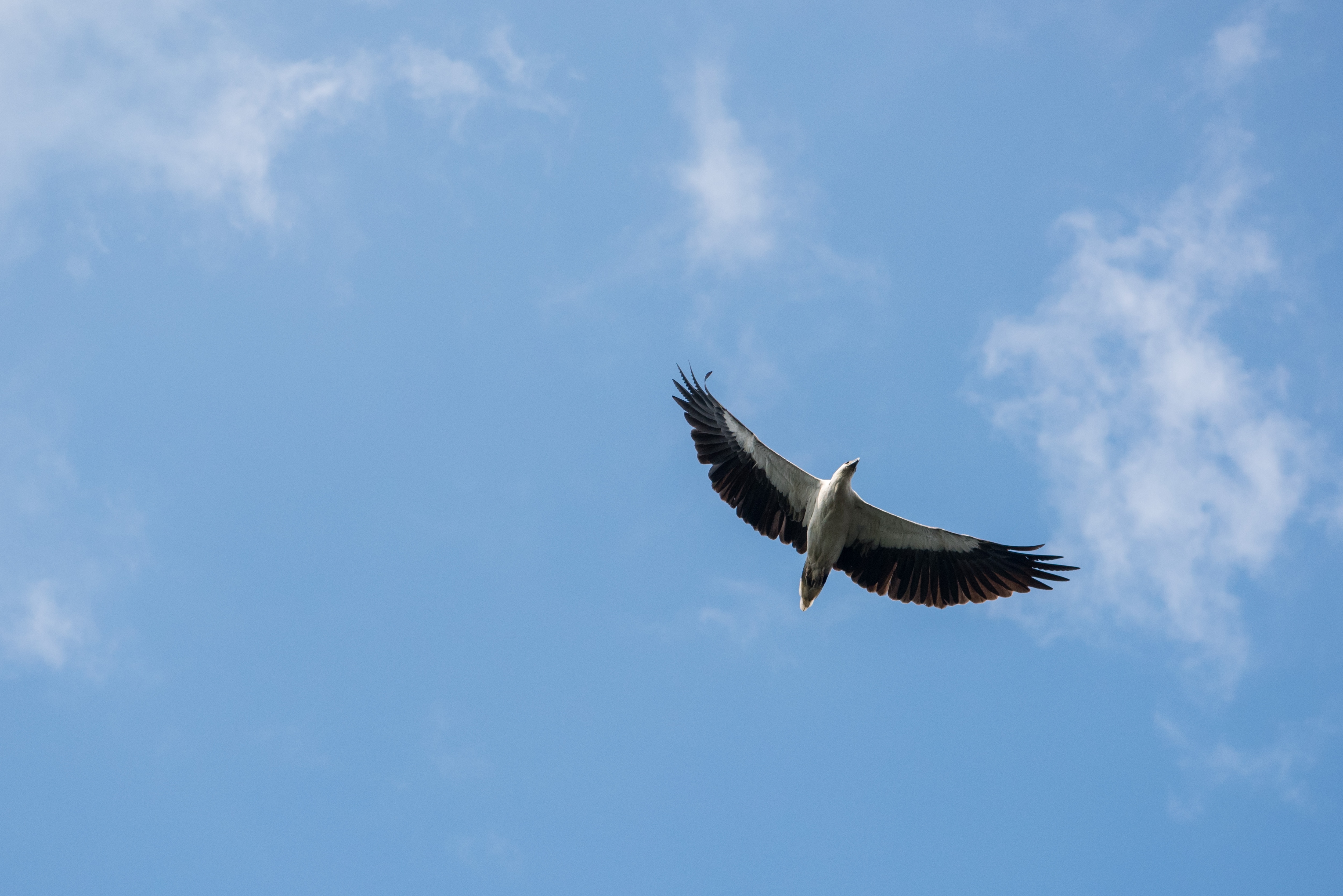 Unknown to many of us, this 100,000-square-metre area, covered mostly by water and mangrove trees, once housed several Malay villages built on stilts or piles. In the past, these kampongs were inhabited by fishermen and boatmen who would use sampans to travel between Johor Bahru and Singapore.
Today, the coastal tract is an important bird and biodiversity area that is also home to a population of horseshoe crabs — see below for more information on these 450 million-year-old fossils.
Have a Date with Prehistoric Creatures
If you look closely at the muddy shores of the Mandai Mudflats, you might be able to see a creature with 10 eyes, legs that chew and blue — yes, blue! — blood that saves lives.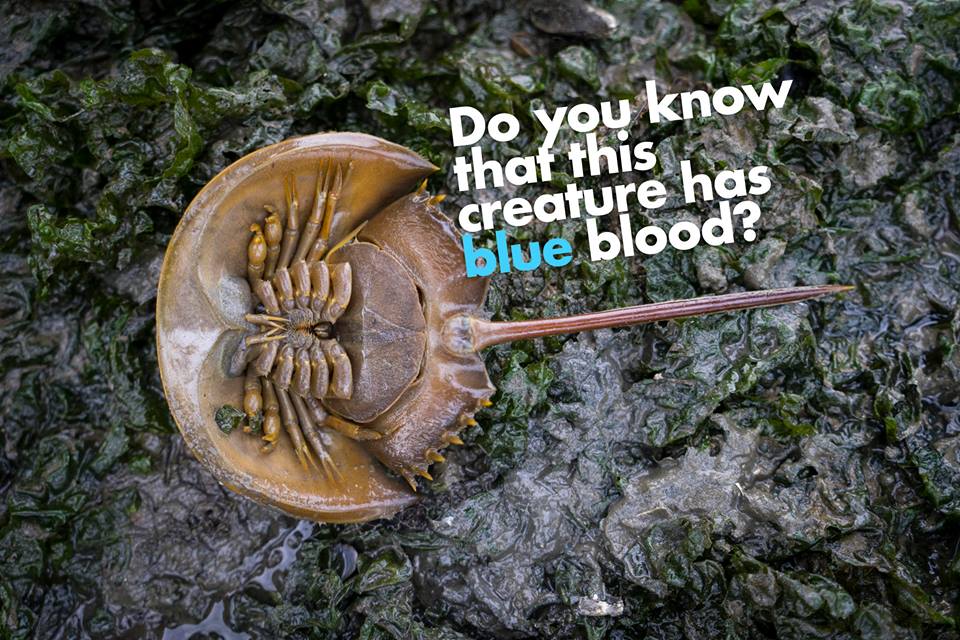 Hiding in the wetlands along Mandai's coastline are living fossils that are said to predate dinosaurs.
More closely related to spiders and scorpions than crabs, the horseshoe crab has survived five mass extinctions and has blood that could save many lives — including yours. Its blood gleams blue when exposed to oxygen and contains immune cells, which are used by researchers to test for contamination in medical equipment and vaccines.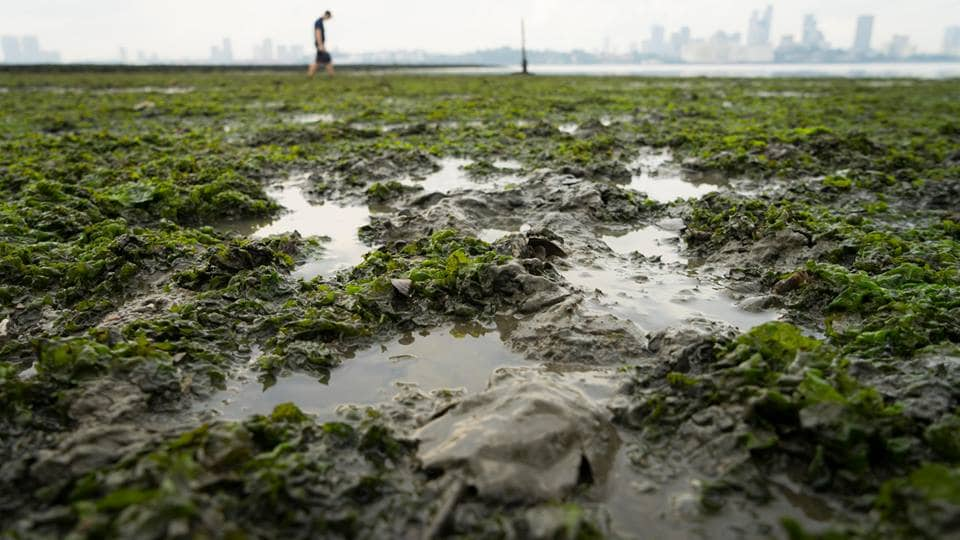 Mangrove horseshoe crabs live in brackish waters and feed on insect larvae, small fishes and crabs. The peculiar-looking creatures can also be found in Asian countries like India, Thailand and the Philippines.
In Singapore, horseshoe crabs are sometimes found entangled in fishing nets. As part of a Horseshoe Crab Research programme led by the NSS, a bunch of us combed the mudflats of Mandai to rescue those that had been caught in prawn nets and plastic packaging.
We also helped to collect data for research purposes, studying and recording the size, gender and population density of these critters.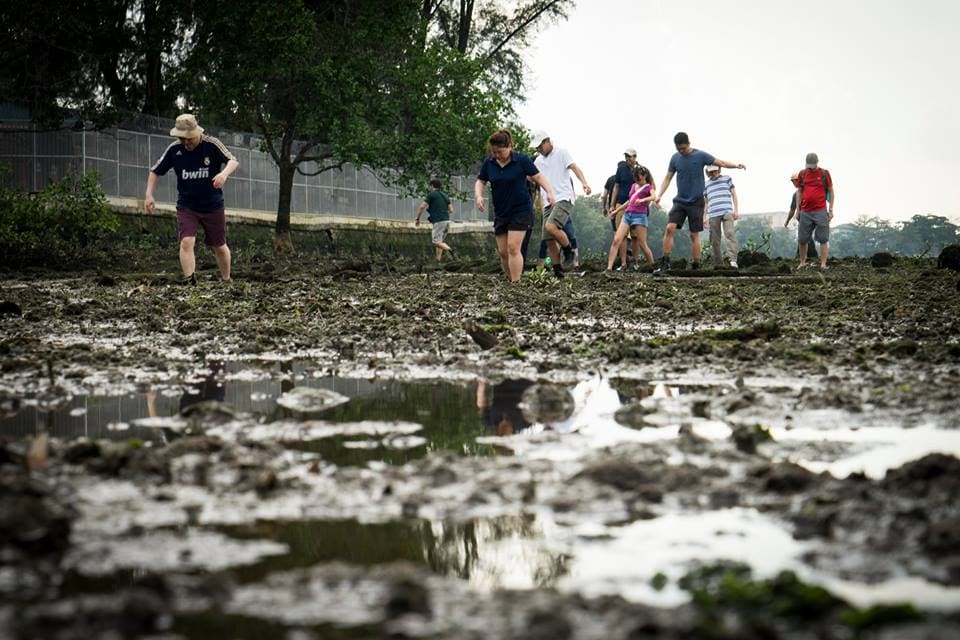 If you are interested in being a scientist for a day, then be sure to sign up for this activity. The good news is that you don't need prior experience to volunteer. And with the call to end plastic pollution this Earth Day 2018, what better time to be a part of this initiative?
Operation Coastal Cleanup
Singaporeans use a staggering number of plastic bags. In 2016, we each threw away at least 13 plastic bags a day.
And the Mandai Mudflats are not spared from this mountain of trash, with single-use grocery bags and plastic fishing lines commonly seen across its coast.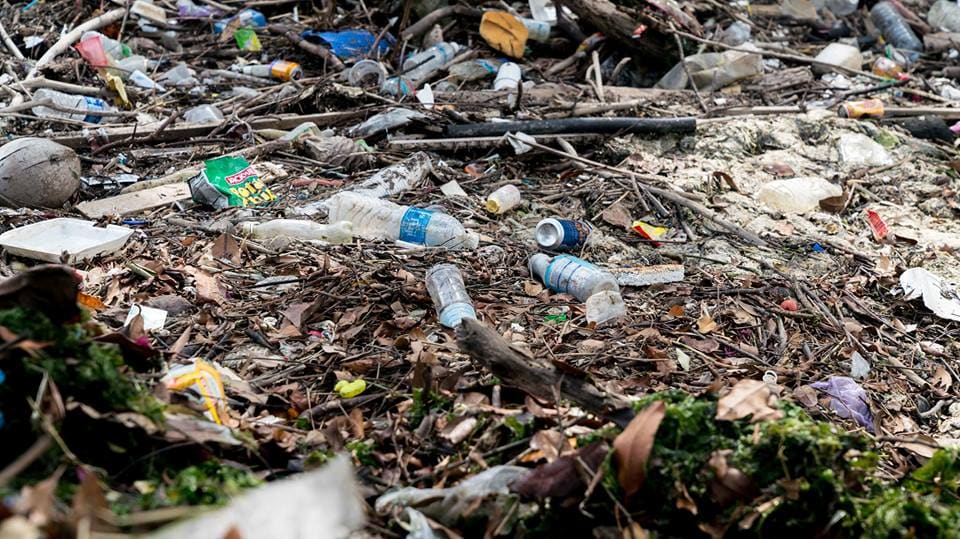 To protect resident wildlife from plastic ingestion and entanglement, you can join the NSS on one of their regular coastal cleanups at the Mandai Mudflats.
As part of the cleanup, you will be tasked with categorising and weighing marine litter that has been collected. This information will be sent to the Ocean Conservancy, a non-profit environmental group based in the United States, which comes up with solutions to eliminate ocean trash based on data collected from coastal cleanups around the world.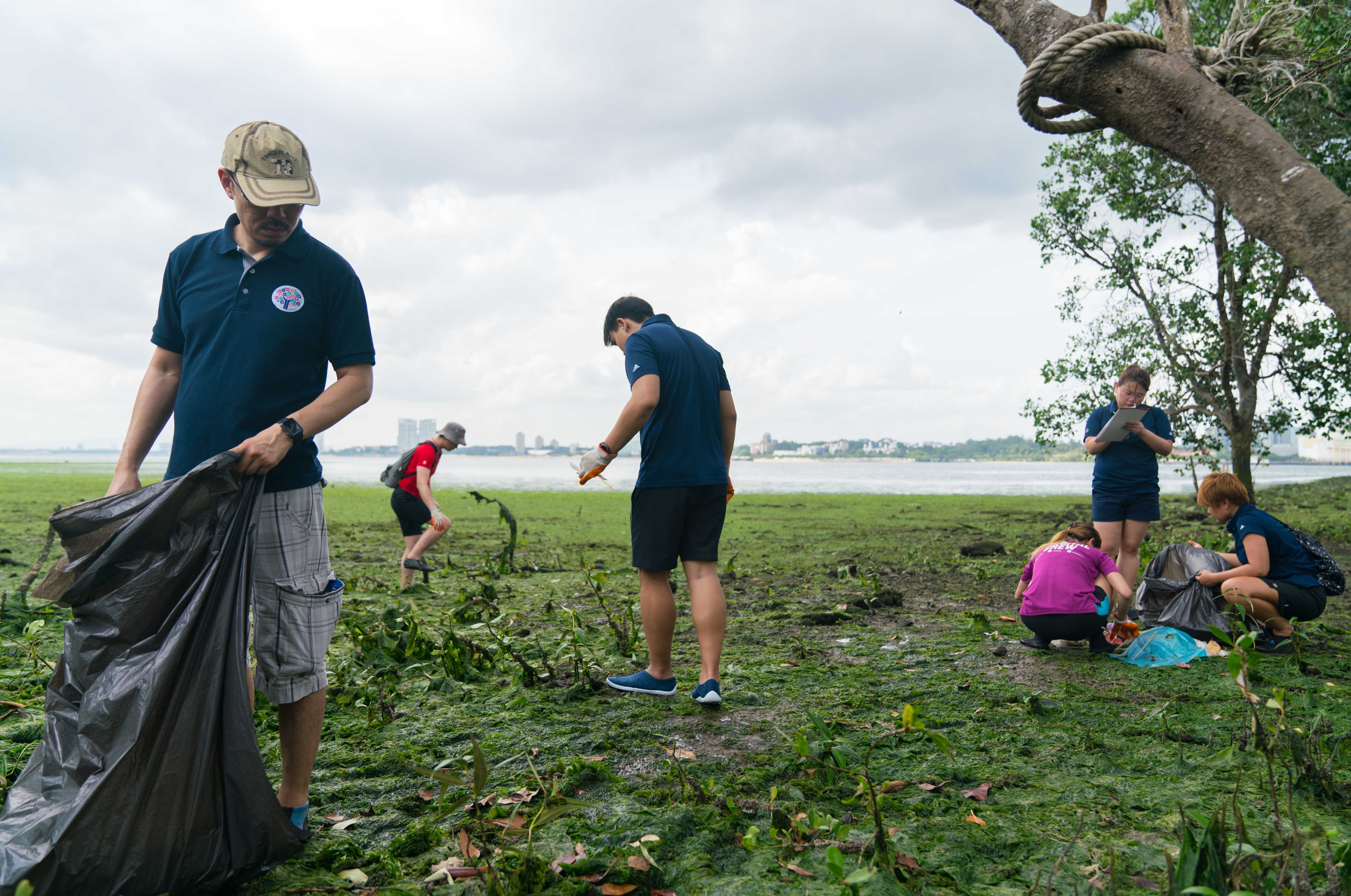 The next time you are looking for a family experience with a difference, join the NSS on one of their nature conservation trails. Not only will you experience an adventure like no other, but you will also be helping to save the environment.
Don't say good things never share!
Here at Temasek, we place sustainability at the core of everything we do. We strive to build a better world, always with tomorrow in mind.