Decarbonisation Solutions to Cool Our Warming Planet
Out of Thin Air: Decarbonisation Solutions to Cool Our Warming Planet
In Brief
Carbon capture, usage and storage (CCUS) technology can play a key role in climate change mitigation by reducing the carbon footprint of industry.
Catalysis and technology company Haldor Topsoe is exploring the use of CCUS to turn captured carbon dioxide into sustainable fuel.
A consortium of companies in Singapore, including Surbana Jurong and Keppel Data Centres, is working on decarbonisation processes that will be rolled out across carbon-intensive industries.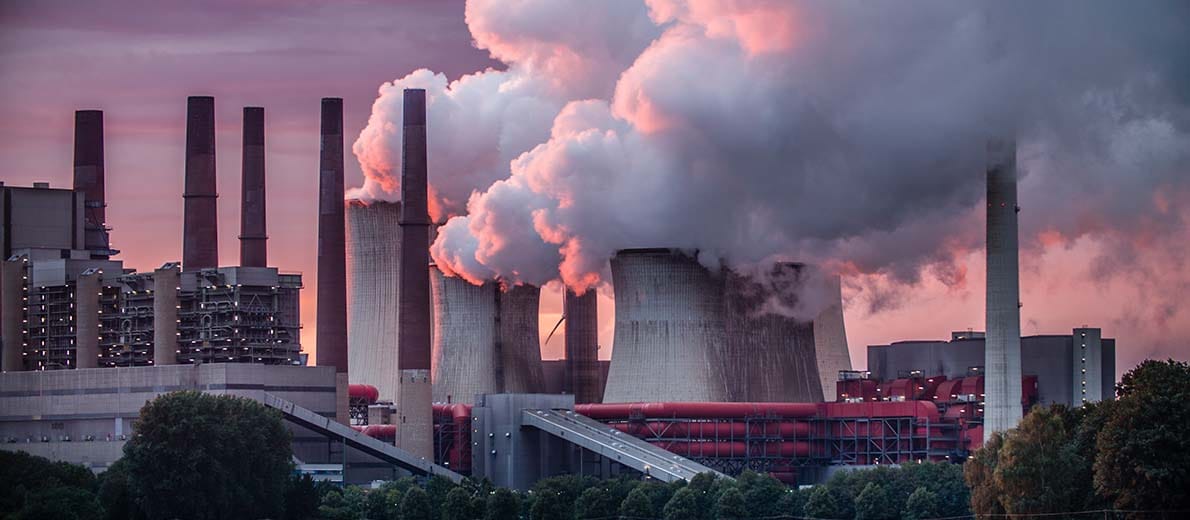 The world has a carbon dioxide problem. This key greenhouse gas is accelerating global warming, and levels are not just high — they are at a 23-million-year high. While the massive global slowdown caused by the COVID-19 pandemic lessened emissions last year, scientists confirmed this will not have a lasting effect on climate change. Most countries saw carbon outputs balloon as soon as lockdowns eased.
If the amount of carbon dioxide in our atmosphere is not kept in check, it could lead to irreversible climate change. Already, extreme weather is increasingly common across the world, from deadly heat waves and wildfires to record-breaking floods.
The primary cause of global warming? Burning fossil fuels to power our vehicles, and generate electricity for our buildings and homes.
So how can we mitigate the warming of the planet, while ensuring that societal progress is unimpeded? The answer lies in finding solutions that align with our communal and economic needs.
Frederick Teo, managing director of Sustainable Solutions at Temasek, stresses the need to separate carbon emissions from economic development through clean energy and decarbonisation. "Otherwise, the world would be left with an impossible choice — to improve the environment and have a poorer socio-economic outlook, or improve the lives of people and harm the environment."
As a generational investor, Temasek's mission is to ensure sustainable returns beyond our present generation, and this includes a clean and cool earth. To this end, we made reducing the net carbon emissions of our portfolio and delivering net-zero carbon emissions by 2050 a key target.
"There is no silver bullet for climate change. We need to take a portfolio approach; this means we not only help catalyse near-term solutions like carbon capture technologies and natural climate solutions, but also support the development of early-stage solutions like fusion energy. We consider not just the pros and cons of different technologies, but also their level of readiness," adds Teo.
Thankfully, the world is getting help, in the form of solutions that may once have been thought of as science-fiction.
Forging Fuel from Thin Air
Haldor Topsoe hopes to lead the way in this. The catalysis and technology firm has kicked off a project in Denmark that involves converting captured carbon dioxide into fuel. In its first stage, the project will involve an electrolysis plant producing hydrogen for road vehicles. As the project evolves, the plant will combine this with the capture of carbon dioxide from municipal waste and biomass to produce sustainable fuel for sea vessels and planes.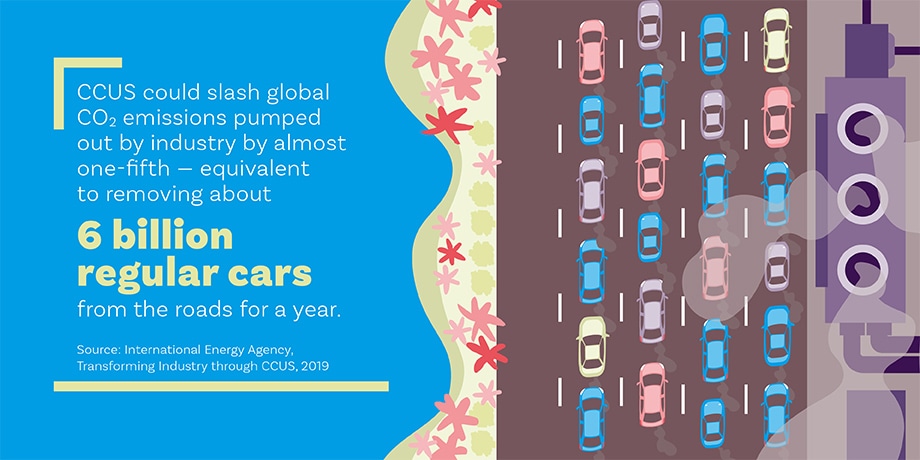 This is not the Danish company's first foray into emissions management; it already has carbon emissions reduction technologies, and it is working on others within the chemicals and fuels space.
Such projects and technologies are an example of how once a green process is started, it can be developed to further fuel the needs of a community — from clean buses that ferry commuters to cargo ships that transport essential goods — all while minimising harm to the environment.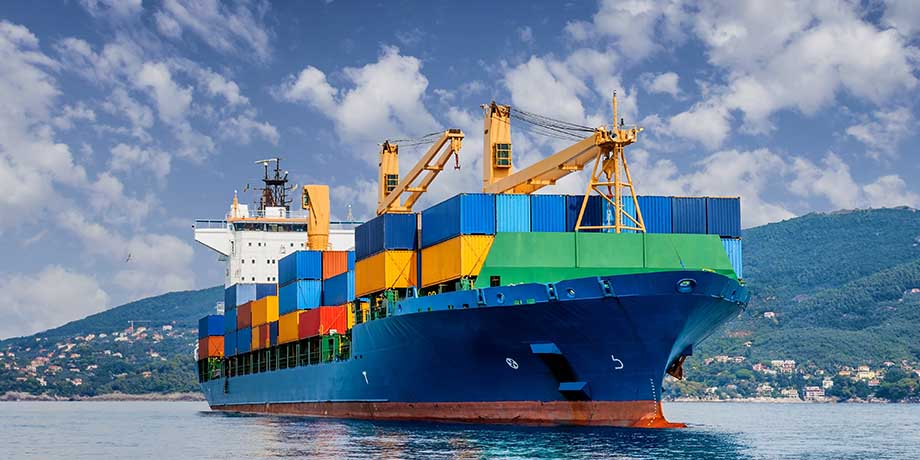 Bringing Things Full Circle
To fully address climate change, it's important to close the loop by implementing wide-reaching decarbonisation approaches. As part of this macro approach, it is critical that carbon-intensive industries become part of the solution.
Surbana Jurong, a global urban, infrastructure and managed services consulting company, as well as data centre provider Keppel Data Centres, are part of a consortium collaborating with the National Research Foundation to develop pioneering decarbonisation processes.
"Rising sea levels and weather changes, as a result of global warming, are real and present," says Tan Wooi Leong, Senior Director (Energy & Industrial) at Surbana Jurong. "As carbon-intensive industries like energy and construction face mounting pressure to become more sustainable, decarbonisation technologies will play a critical role in alleviating their carbon footprint in the near to mid-term," he explains.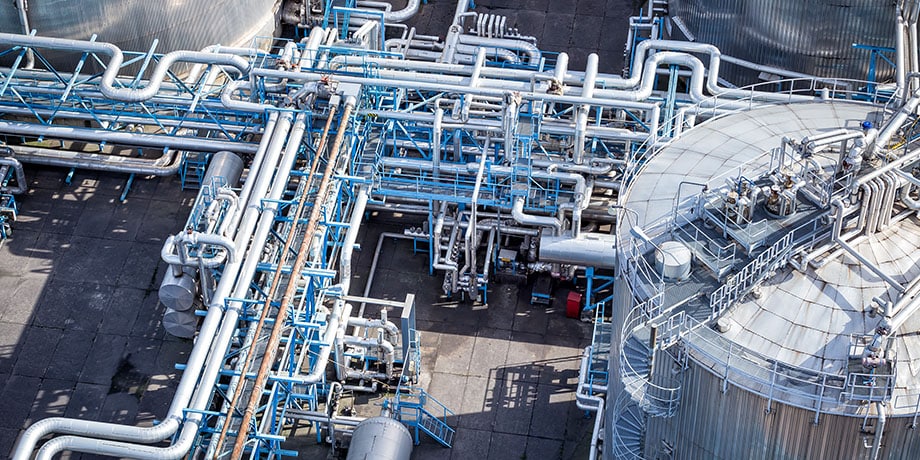 Tan considers collaboration a key factor in forging commercially viable solutions, especially as "CCUS technologies can traverse across various industries and disciplines". The group's goal is to harness their resources to develop a new suite of CCUS solutions. Such technologies will be rolled out across sectors like energy, construction, chemicals and IT, to not only capture but also utilise carbon dioxide sustainably. While a local effort, Surbana Jurong notes that learnings from this project could be shared with partners globally.
Nature Finds a Way
Besides technology, natural climate solutions — solutions that harness the power of nature to reduce or remove greenhouse gas emissions — are also critical to decarbonisation. Plant life has been naturally trapping carbon dioxide for millions of years. Protecting and restoring carbon-rich forests and mangroves can help to absorb carbon dioxide, but private sector support will be needed to scale these solutions.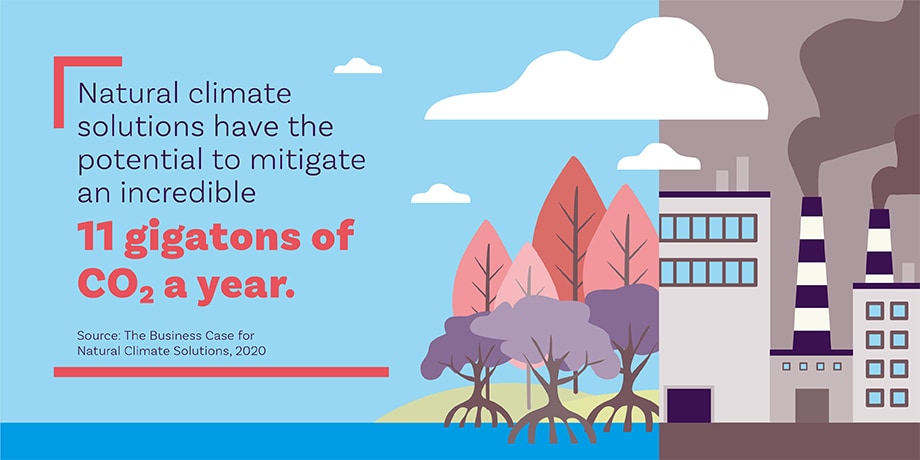 It turns out that investing in natural climate solutions also makes business sense. A report released by Temasek, non-profit organisation Conservation International, National University of Singapore's Centre for Nature-based Climate Solutions and DBS Bank, dived into the potential of natural climate solutions. In Southeast Asia alone, natural climate solutions could generate return-on-investments of up to US$27.5 billion per year.
The world is at a tipping point, and the time to act is now. It is only by harnessing the best of Mother Nature and mankind's ingenuity, that we can step back from the brink and truly protect our planet.
Temasek is an investor in Haldor Topsoe, Surbana Jurong, DBS Bank and Keppel Corporation, the parent company of Keppel Telecommunications & Transportation (Keppel T&T) and Keppel Land, which formed the joint venture Keppel Data Centres.