Living with a Smaller Footprint
Living with a Smaller Footprint
From scenic views to sustainable features like solar panels and a water filtration system, these tiny homes have it all.
Sustainability is at the core of everything we do at Temasek. This article is part of Generational Investing, an ongoing series featuring individuals and activities that create a better world for future generations, through creativity, innovation and sustainable practices.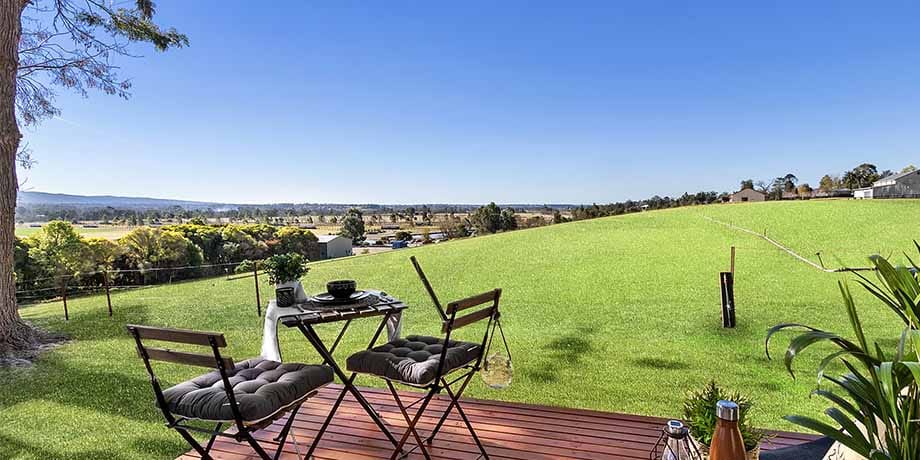 Imagine waking up to gorgeous views of lush greenery and clear blue skies, set against a stunning backdrop of mountains — straight from the doorstep of your holiday home.
But not just any home, this is a tiny home on wheels — with a raft of green features — measuring just 17.3 square metres (186 square feet) and proving that big is not always best.
That opportunity to relax and reconnect with nature is what Big Tiny, a Singapore-based start-up, hopes to offer busy city dwellers, particularly in Australia where its tiny homes are currently available for rent.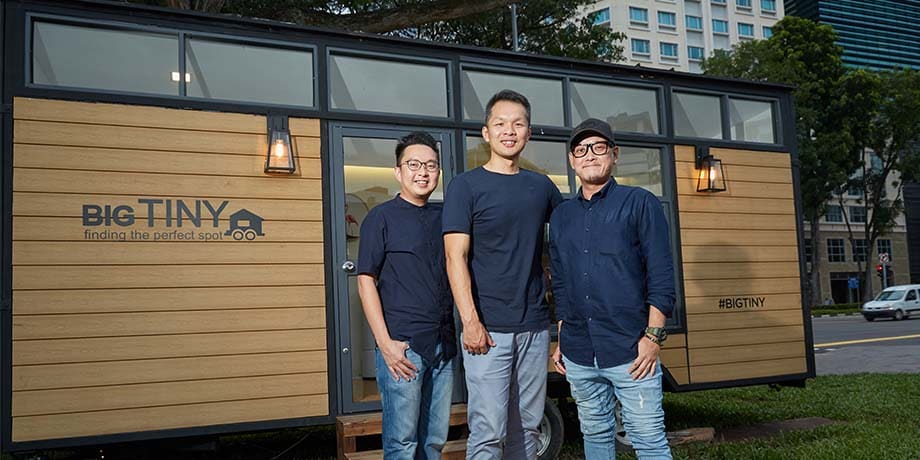 Co-founder Adrian Chia, 37, recalls a time when he took a break from his hectic lifestyle in Singapore with a farm stay in Australia. There, he not only had the chance to recharge, but also witnessed the hardship faced by the rural farmers.
Back in Singapore, Adrian mulled over the idea of building homes overseas with friends Jeff Yeo and Dave Ng, both in their mid-30s. What started out as a light-hearted chat over coffee eventually became a business as the trio brought together their varied expertise, ranging from material science to branding and marketing, to launch Big Tiny.
Smaller Homes, Bigger Benefits
Over the past few years, the tiny house movement has been gaining traction, particularly in the US thanks to TV programmes such as Tiny House Nation and Tiny House, Big Living.
In 2010, the Oregon Department of Environmental Quality found that the most effective way to lessen the negative environmental impact of a home is to reduce its size; not only does this reduce energy usage, it also reduces the amount of materials used.
"Using tiny houses is a sustainable and eco-friendly solution in itself. Having said that, when we researched more on tiny houses, we found different ways of how we can be even more eco-friendly when we are building the houses, through the materials that we choose," says Adrian.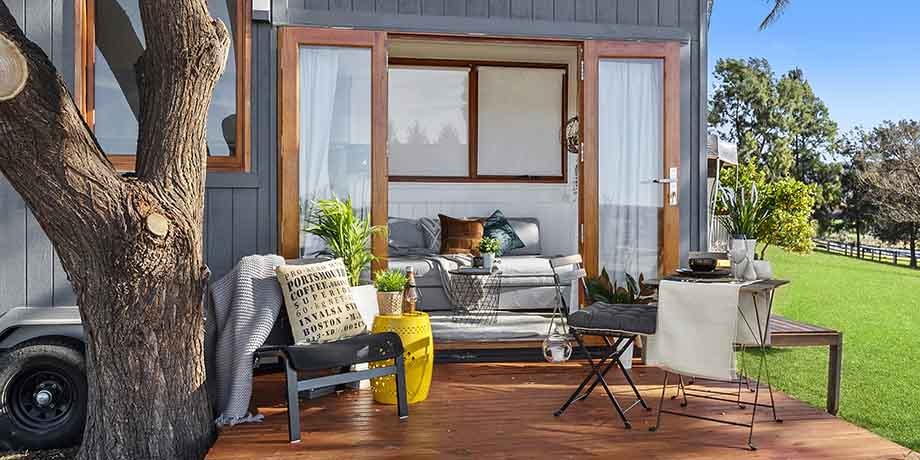 By partnering with rural farmers and placing micro homes on their land, the company aims to provide Aussie farmers with an additional source of income through tourism.
The start-up currently works with 14 landowners in Australia on a profit-sharing model, rather than one with fixed rental fees. "The landowners wanted to do their part for the business as well: the better [hosts they are], the higher the occupancy, and of course the more they earn since it's a profit-sharing model," explains Adrian.
Living Green in a Tiny Home
As with all of Big Tiny's homes, each micro house features a fully equipped kitchen, multifunctional furniture and a composting toilet — a nifty feature that allows waste to be treated with enzymes and used as fertiliser afterwards. Some of Big Tiny's homes are also fitted with solar panels on the roof, which provide most of the electricity needed, as well as a rainwater collection and filtration system.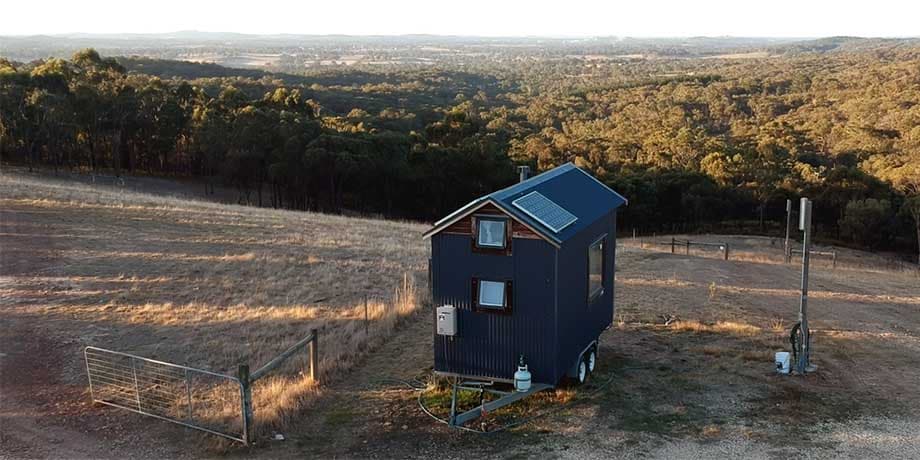 These houses, which come in three sizes with the smallest being 15 square metres (161 square feet), are currently listed on online accommodation-booking platforms. According to the company, about 80 percent of its guests are city dwellers in Australia who are looking for a place to relax over the weekend.
Those who are interested in purchasing these micro homes can sign up for Big Tiny's sale and leaseback scheme, which launched in late-2017. So far, 44 tiny houses have been sold.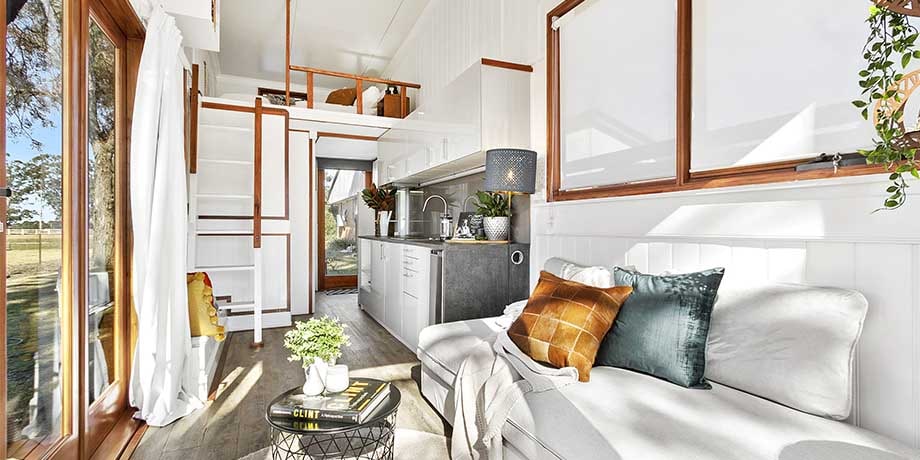 If you are wondering why Big Tiny's homes are on wheels, that is because this mobility allows the company to shift the houses to different locations easily, according to seasons or different events. For example, if it is apple-harvesting season, more houses could be moved to apple farms so guests can participate in the harvest.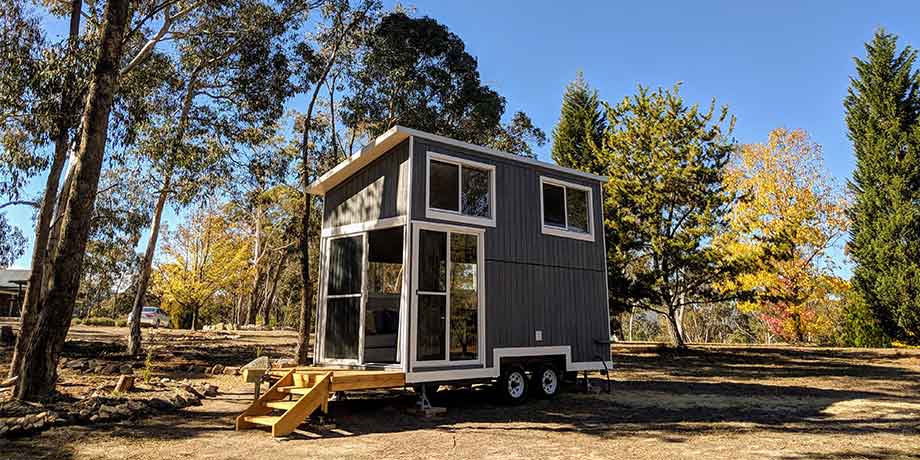 "The future of tourism will always be about the experience, so tiny houses on wheels gives us an advantage: we don't need a big space to have that kind of unique experience, but you need to have unique experiences or unique locations," shares Adrian.
Here at Temasek, we place sustainability at the core of everything we do. We strive to build a better world, always with tomorrow in mind.