Office in a Forest: Is this the Workplace of the Future?
Office in a Forest: Is this the Workplace of the Future?
Spacious offices flanked by waterfalls and lush greenery, with panoramic views of the harbour — this is possibly the most beautiful workspace in Singapore.
Sustainability is at the core of everything we do at Temasek. This article is part of Generational Investing, an ongoing series featuring individuals and activities that create a better world for future generations, through creativity, innovation and sustainable practices.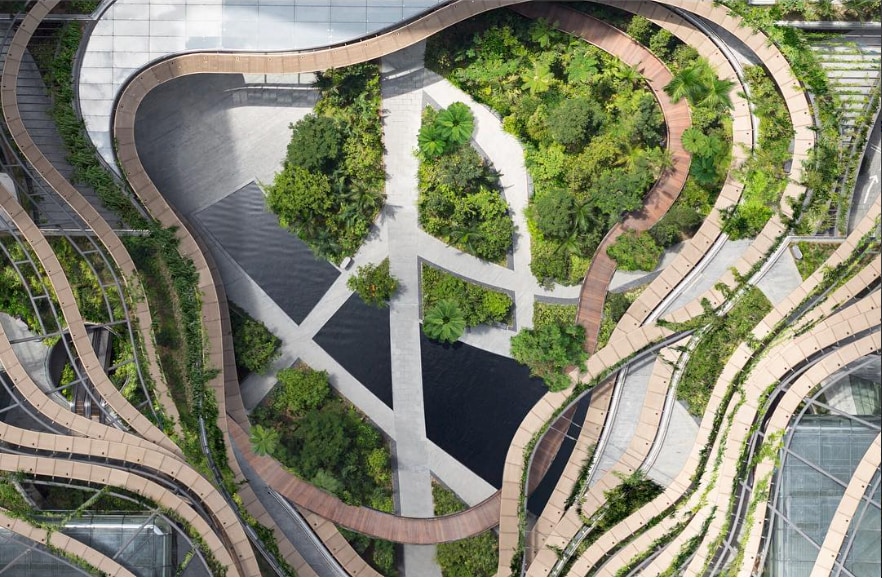 In a generous, white-washed room with high ceilings, employees sit around a long desk that is more than 80 metres long and three metres wide. Sunlight streams softly through a large window, which offers sweeping views of the Rhine river.
This is ingenhoven architects' headquarters in Düsseldorf, Germany.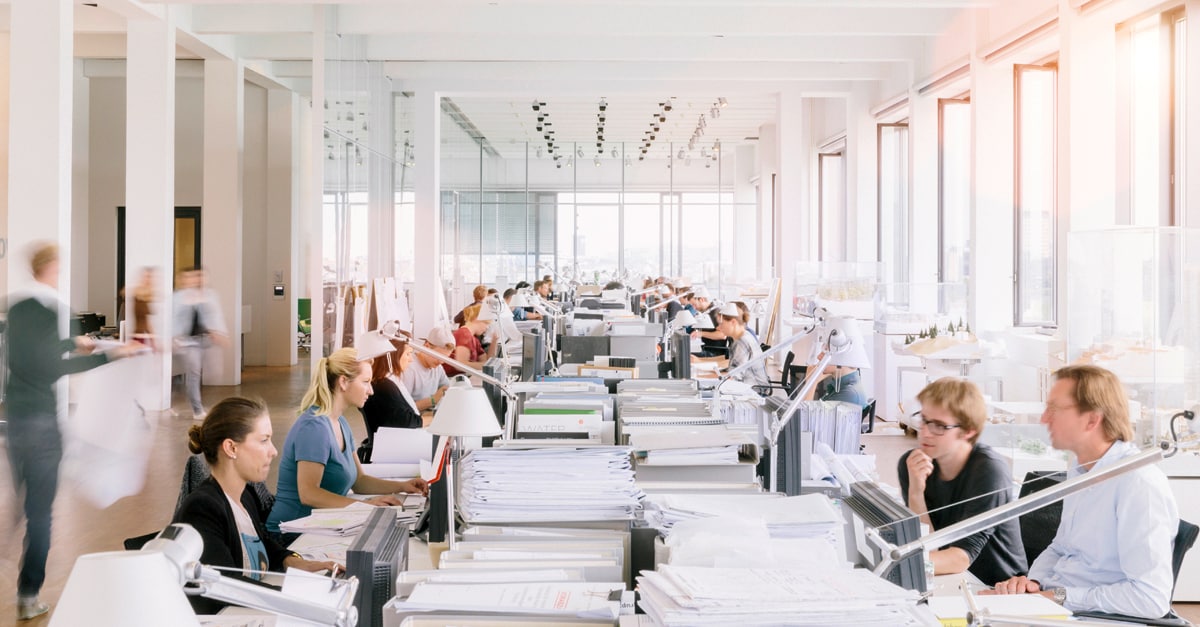 Across the office, handfuls of designers and drafters are huddled together poring over the latest design plans. Architects are sketching intently with computer software tools or studying floorplans in their designated personal space — an ample, four-metre stretch behind their desks.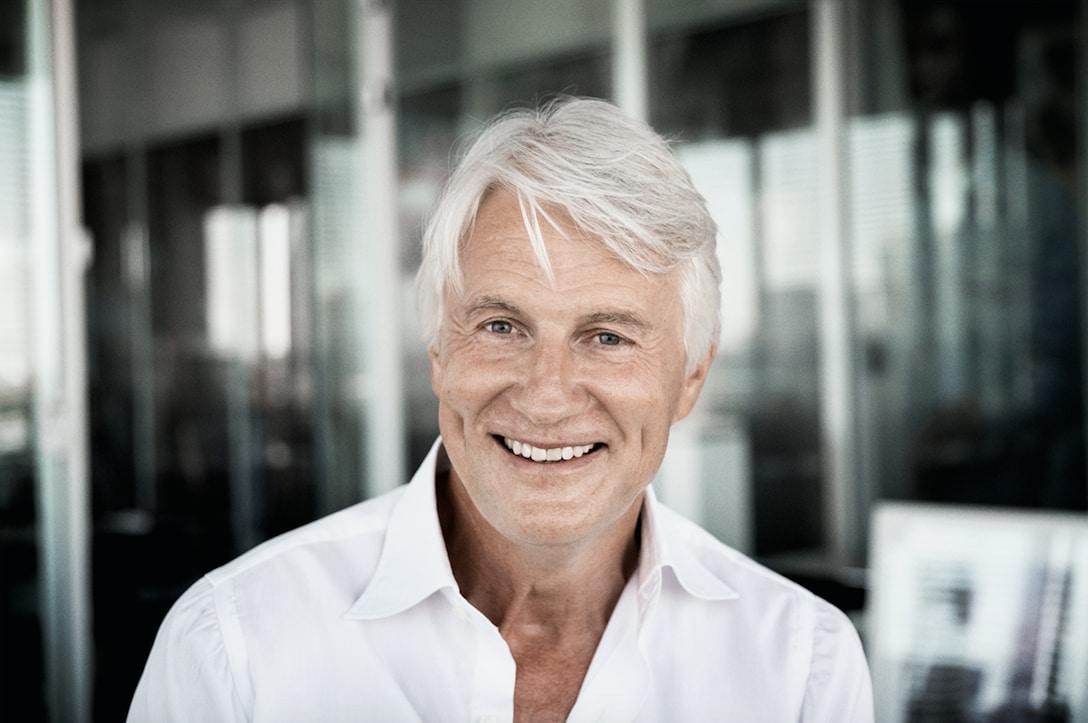 "Each person has a two-metre share of the table, which we share among 100 people. We share our projects, opinions and thoughts. It's about making sure everyone feels they have a part to play in the company," says Christoph Ingenhoven, founder of ingenhoven architects.
You would know Christoph better as the design mastermind behind Marina One, a mixed development that has been dubbed Singapore's most photogenic location — and which the 68-year-old hopes will one day be the standard for office workers everywhere.
The Green Architect
Architecture is in Christoph's DNA.
At 15, he spent most of his time at his father's architectural firm learning the basics — from drawing to rendering models for his father's clients.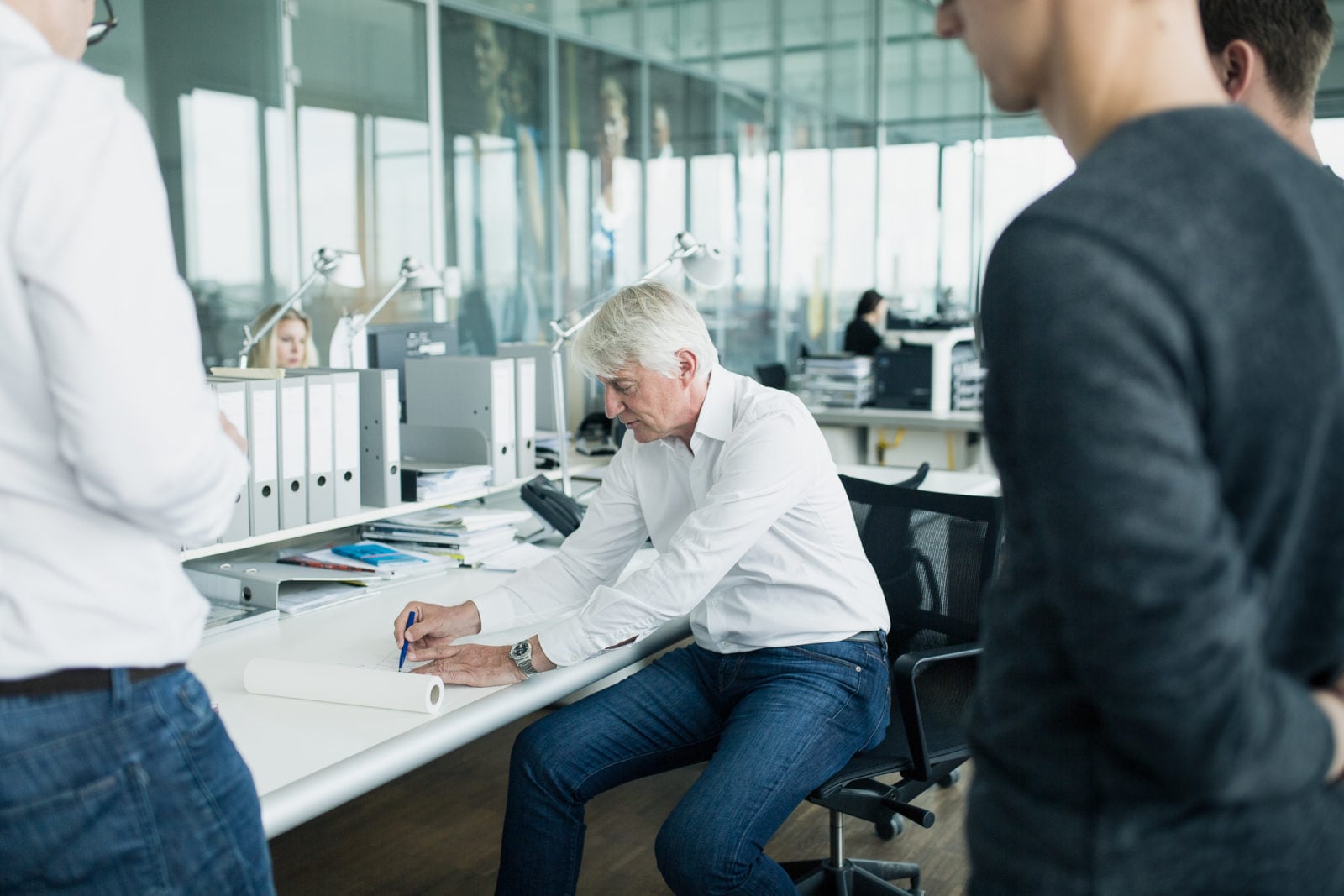 In 1985, the ambitious apprentice founded his own studio, ingenhoven architects, with a focus on sustainable architecture. The inspiration for his firm's sustainable blueprint was none other than the 1973 oil crisis. Dwindling energy reserves and an oil embargo in October 1973 sparked petroleum shortages across many countries, including Germany, and highlighted the need for alternative sources of energy.
To reduce the strain of urban development on natural resources, Christoph resolved to design buildings according to the highest green building standards.
"Fifty percent of the planet's energy is used up by the building, maintenance and running cost of buildings. Reducing this by half is a strong commitment for the construction industry, but it's possible," he says.
These Offices Let You Take A Breather — Seriously!
Driven by the energy crisis of the 1970s, architects around the world started to pivot towards more energy-efficient designs that would not only reduce the industry's environmental impact, but also boost health and productivity levels.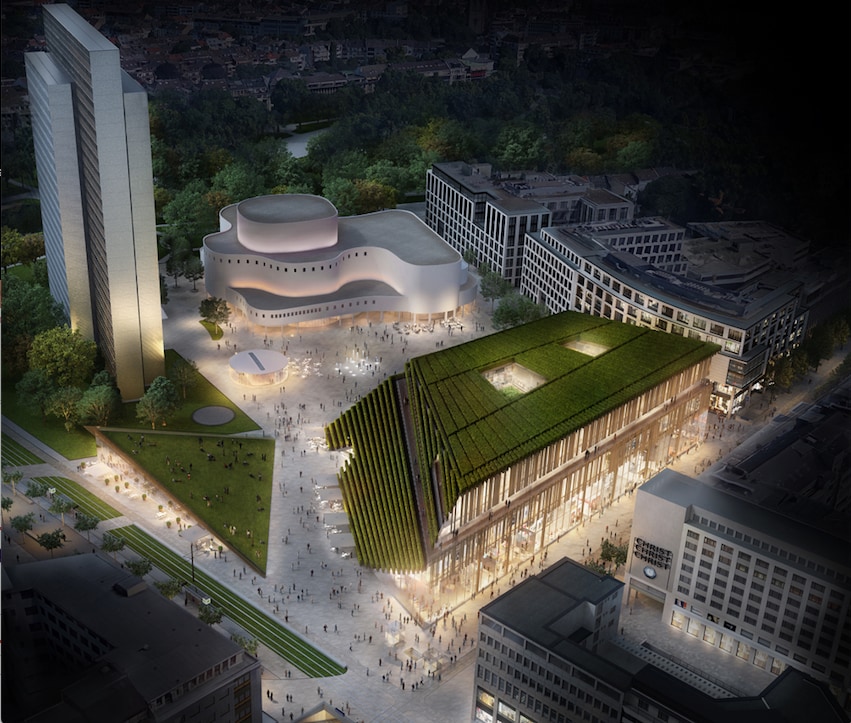 This green movement informed much of Christoph's approach to architecture.
"I was impressed by the forward-looking thinkers of the '70s. The other thing is that you tend to focus on the long-term impact of your work especially when you start to have kids," he says.
For the father-of-five, green architecture goes beyond energy-saving buildings. It includes considerations such as a person's health and emotions within a space, and how that translates to a more pleasant and productive working environment.
Known as supergreen — a term coined by ingenhoven architects, this architectural concept can be seen in each of Christoph's projects.
Take German airline Lufthansa's operations hub in Frankfurt, Germany.
The office development features vaulted glass roofs that let in ample daylight. It is also surrounded by garden courtyards that block out noise and emissions from the nearby Frankfurt Airport and function like green lungs, providing natural ventilation to office workers.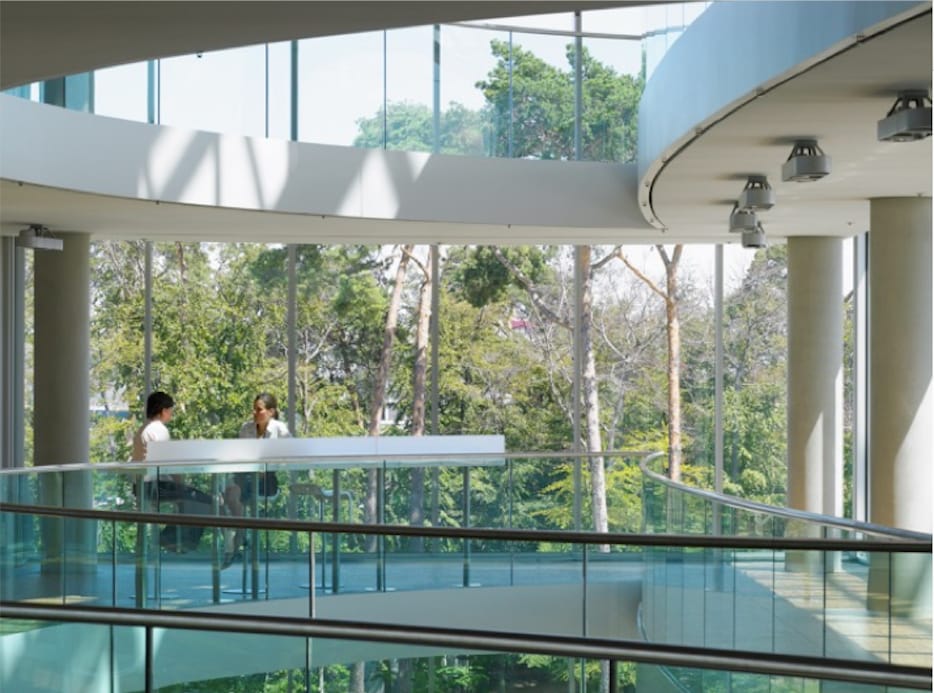 #DidYouKnow: There's a Rainforest in Singapore's CBD
But you don't have to venture out of the city to view these cutting-edge office designs.
Nestled in Singapore's central business district (CBD) is the firm's latest project: Marina One. Spanning 400,000 square metres — the size of about 74 football fields, the development comprises four high-rise buildings at the heart of which is a biodiversity garden shaped like a terraced paddy field.
This "Green Heart" features over 350 types of trees and plants, and waterfalls.
Some people are already calling it Singapore's most Instagrammable place, but what truly sets Marina One apart from other buildings is its fresh take on sustainable office spaces.
The "Green Heart" offers what Christoph calls "a breakout space" for office workers looking to take a breather from the humdrum of their jobs. Brimming with lush greenery, it also provides an escape from Singapore's sweltering heat.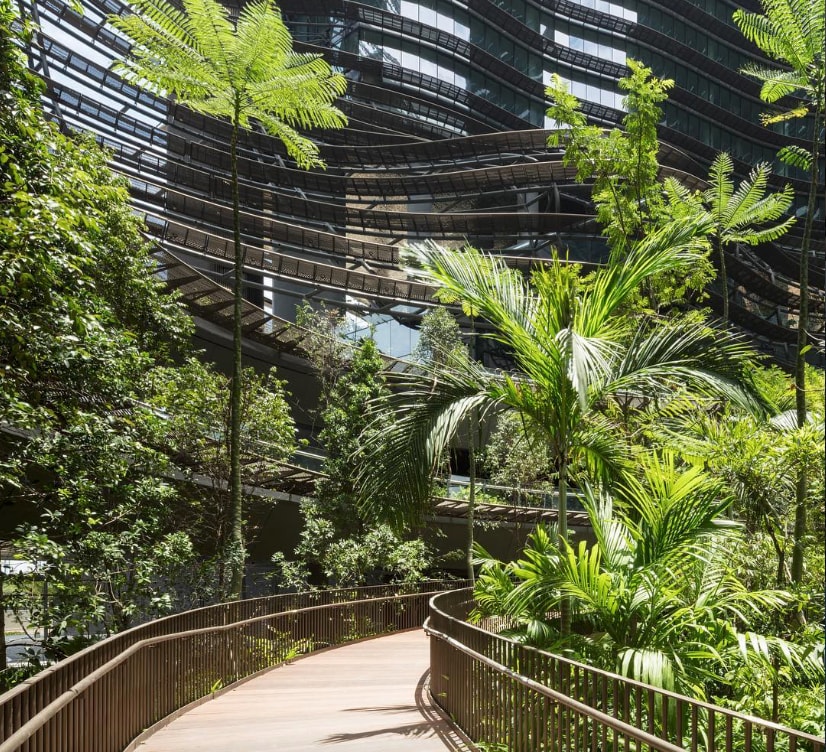 The green features don't end there. Look out the windows of Marina One, built by developer M+S, and you will spot brown slats extending slightly beyond the buildings. These are solar screening devices that help to keep out direct sunshine and maintain a comfortable temperature, reducing the need for additional cooling.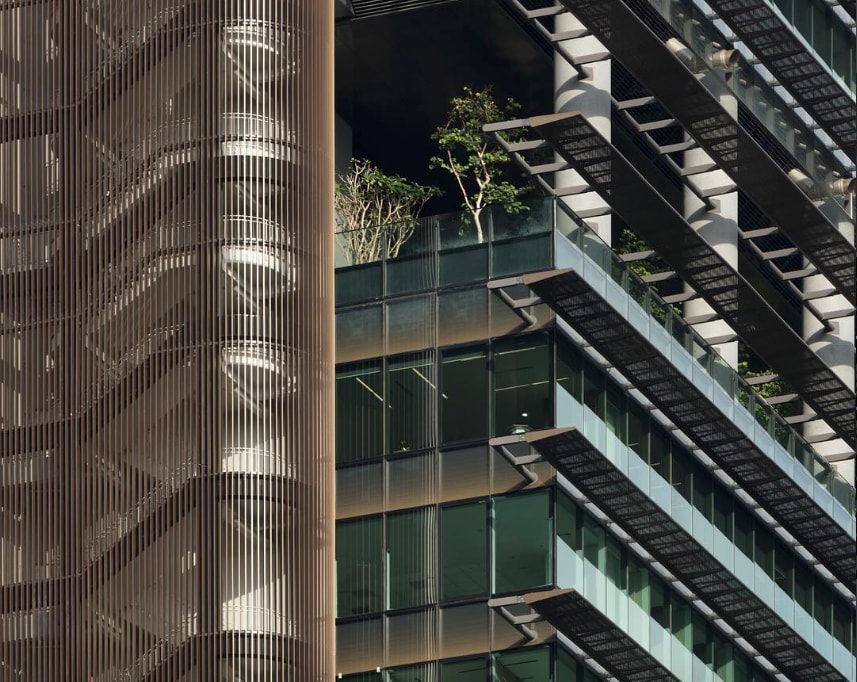 Keeping to the supergreen concept, Christoph also designed large office floors that are the size of at least 28 five-room HDB flats with the hope that people will be able to work in a more collaborative atmosphere.
"I think people are not made for isolation, but for working together. At the same time, there is the need for escape. We wanted offices to be able to make intensive use of the space but also be able to give a beautiful big space back to its people," he says.
Marina One's iconic green development has already found ready tenants in companies such as consultancy firm PwC, ride-hailing platform Grab and agri-business Olam.
"There are a lot of zones that we can relax at in our new office, including a reading room and work cafés. These allow for more cross-department collaboration and interaction," says Soo Jian Hao, a 24-year-old auditor at PwC.
"We have views of the "Green Heart" and the Pasir Panjang shipping port, too, which revitalise us throughout the work day," he adds.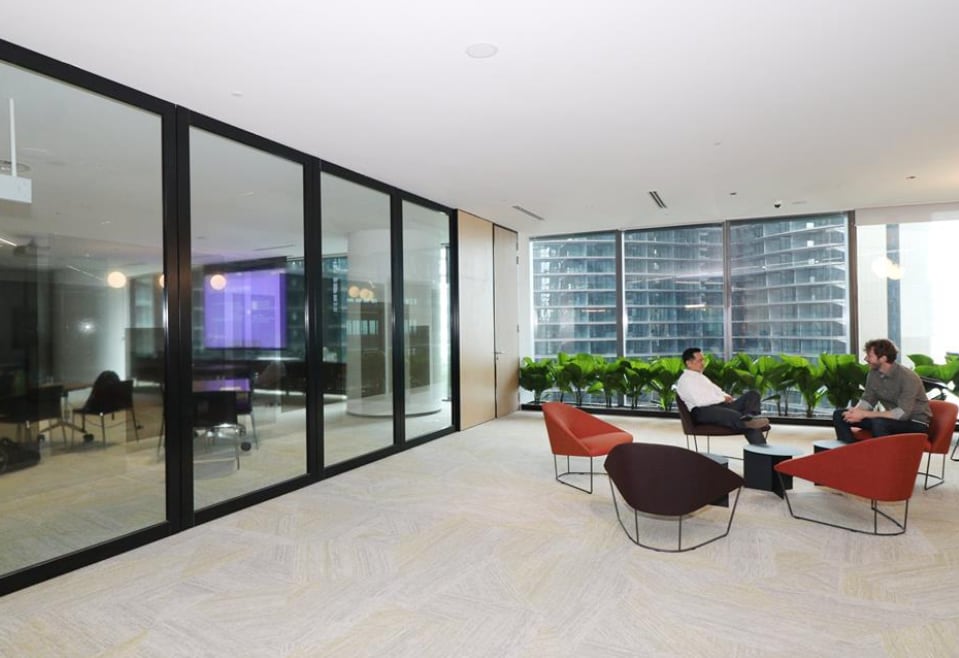 With the rise of green buildings and human-focused design, the office of the future will soon be more than a place of work.
Says Christoph, "People spend a great deal of time at work so companies have to provide more than just an office space."
Here at Temasek, we place sustainability at the core of everything we do. We strive to build a better world, always with tomorrow in mind.
M+S Pte Ltd is a portfolio company of Temasek.