The Healing Touch of Nature
The Healing Touch of Nature
Veera Sekaran has long believed in the healing powers of nature. Today, his mission is to share the therapeutic effects of greenery with the urban masses — even in the heart of Orchard Road.
Sustainability is at the core of everything we do at Temasek. This article is part of Generational Investing, an ongoing series featuring individuals and activities that create a better world for future generations, through creativity, innovation and sustainable practices.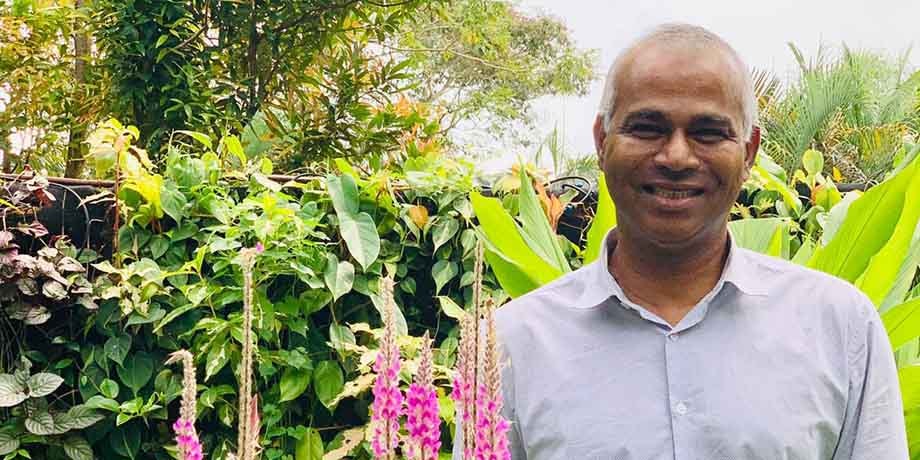 Some 2,500 years ago, Cyrus the Great, founder of the first Persian Empire, built gardens that were lauded as paradise on earth. He believed that lush foliage would help to refresh the spirits of man.
Today, science and research are beginning to ground this belief in facts. In a study conducted between 2011 and 2014, researchers from the University of Pennsylvania's Perelman School of Medicine recorded a 41.5 percent decrease in depression among self-reporting participants who lived within 400 metres of green spaces.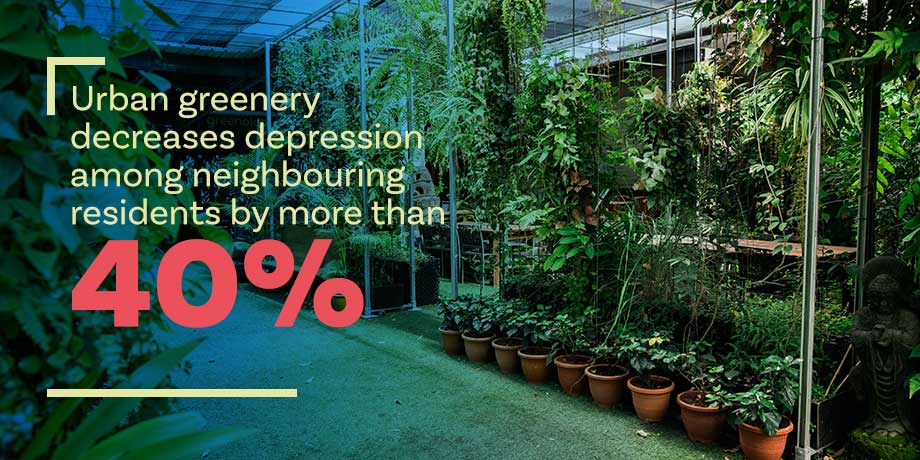 "It's not a new science," says Veera Sekaran, 57, better known to some as the poor schoolboy featured in Singapore's National Day Parade 2018 film. "People have been living off the land since the early days of civilisation."
Veera is the founder of Greenology, a horticultural consultancy that provides urban greening and vertical farming solutions.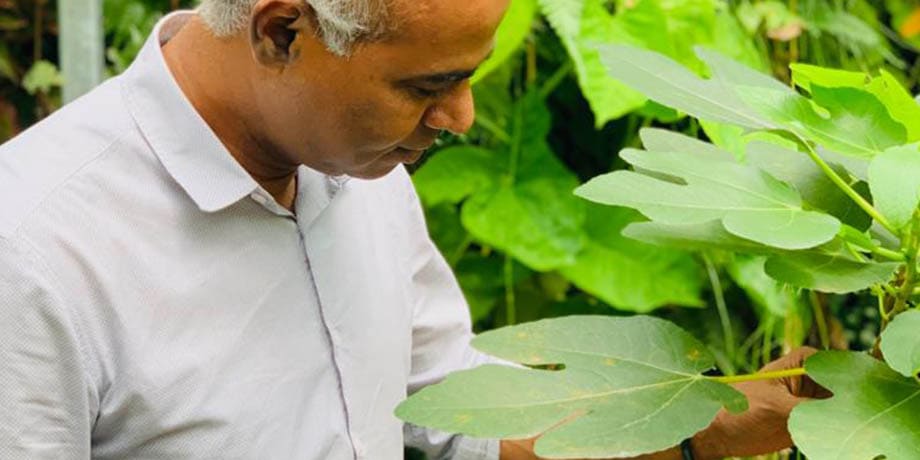 From Poor Schoolboy to Botanist
The fifth of nine children, Veera grew up with very little. He went to school dressed in his brothers' hand-me-downs and carried textbooks in a paper bag because his family was too poor to afford new school supplies.
These hardships did not stop Veera from excelling in school. As a primary school student, he would spend hours at the library poring over books on biology and science.
"All throughout my school years, I was hungry to learn more about nature," Veera recounts. "Eventually, communicating with plants became second nature to me."
After graduating with a degree in botany in 1987, Veera pursued a career in horticulture — the art or practice of garden management and cultivation. He worked first as a farmer at the Mandai Orchid Gardens, then managed an orchid plantation in Seychelles, a country off East Africa, before becoming an assistant curator of horticulture at the Singapore Zoo from 1992 to 1995.
During these years, the nature enthusiast was instrumental in developing the landscapes of the Zoo and Night Safari, advancing Wildlife Reserves Singapore's mission to protect and promote the value of biodiversity in the region.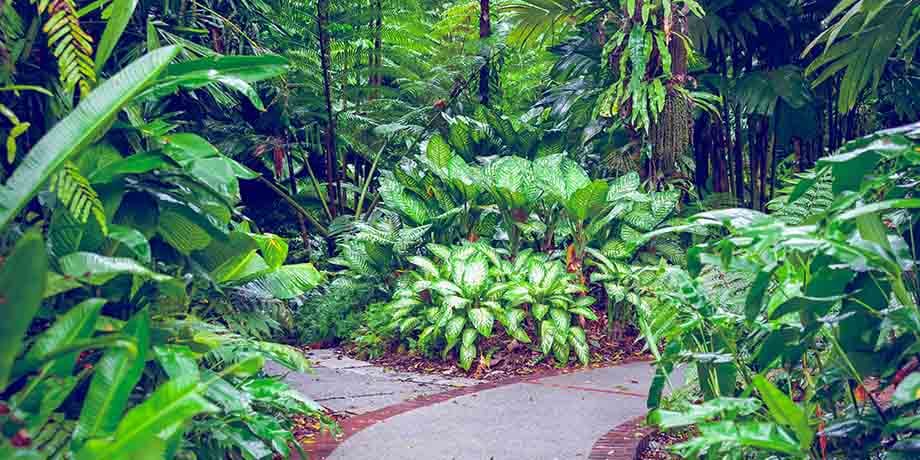 Greenology: The Company that Greens Urban Spaces
After almost three decades of experience in horticulture, Veera decided to strike out on his own with Greenology. Launched in 2008, the company was built around a core philosophy: to bring greenery to urbanites in the most accessible way possible.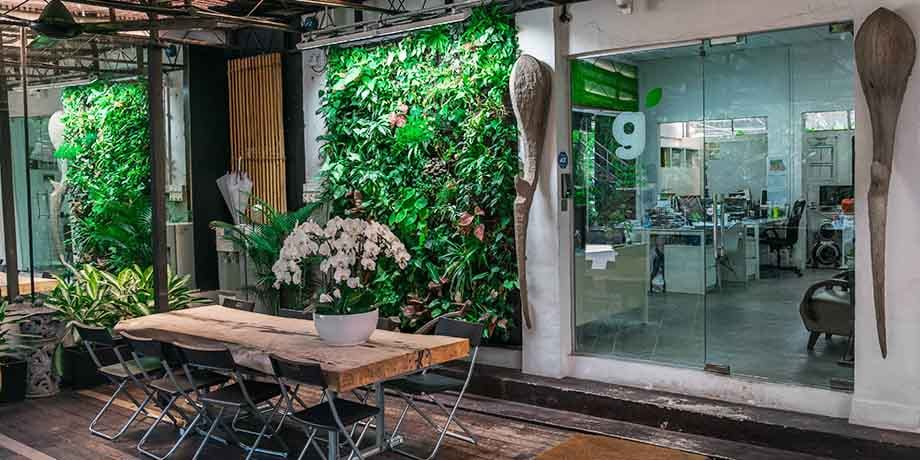 As part of this ethos, Greenology installs urban greenery systems in common spaces such as office buildings and shopping centres. Some of their vertical gardens can be seen at the Singapore Air Traffic Control Centre, Changi General Hospital and the discovery walk of Orchard Central.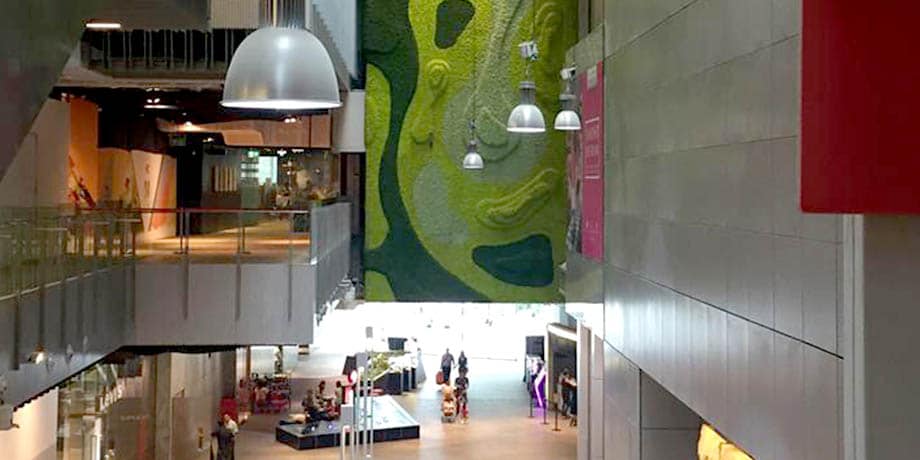 Designed to be fuss-free and sustainable, the vertical gardens are equipped with technologies such as computerised irrigation systems, remote sensors that detect changes in light, soil moisture and nutrient level, and LED (light-emitting diodes) lighting that typically consumes up to 80 percent less energy than traditional light bulbs.
"By making it easy to maintain our systems, we believe that people will be encouraged to create a greener environment," says Veera.
To date, the 40 staff-strong company has landed major horticultural projects for the likes of Mediacorp and Singapore Grand Prix with an annual turnover of S$2.8 million — demonstrating that it is possible to do well by doing good.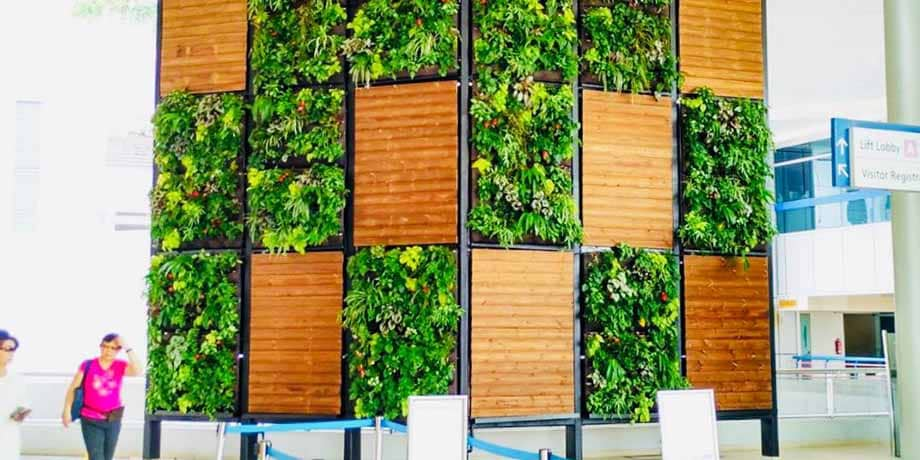 Nature: Our Brains' and Bodies' Miracle Medicine?
Doing well and doing good for the environment isn't just a one-way street. Veera believes that nature can also give back to society, by improving the mental and physical states of those dealing with the strains of modern-day living.
Three years into his business, Veera was abruptly diagnosed with Parsonage Turner Syndrome, a rare neurological disorder that typically leads to weakness or, in more severe cases, paralysis in the affected area. With this condition, Veera was left with little mobility in his upper body and a sharp, excruciating pain in his arms.
Undefeated, the father-of-two took great pains to rehabilitate himself through small actions, such as lifting flower pots at Greenology's headquarters, and regained strength in his arms about a year later.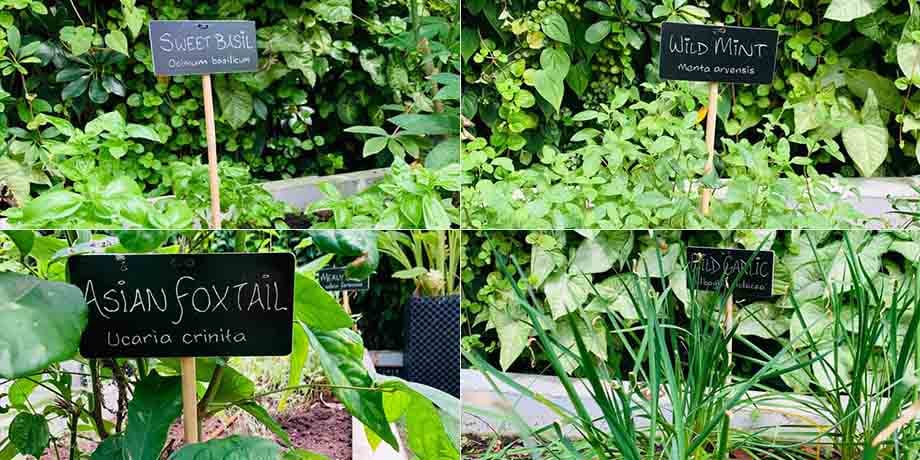 This life-changing experience is one that Veera hopes to extend to others through horticultural therapy — the use of plants as a therapeutic medium. Currently, Greenology opens its space to children with special needs as well as dementia patients from Apex Harmony Lodge several times a week.
"We've seen improvements in patients with dementia, who have visited our gardens over the span of four years. Next, I'd like to explore ways of generating music through the movements of plants and trees. This could strengthen the human-plant relationship and lift people's spirits," Veera explains.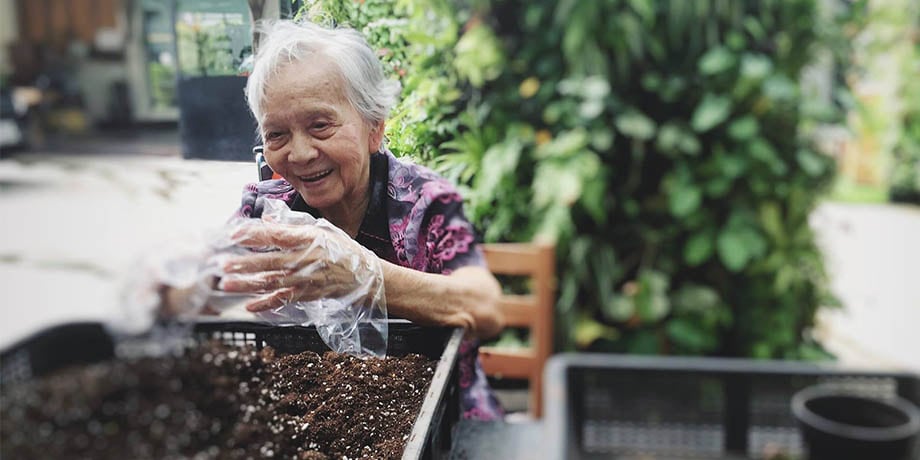 The healing powers of nature: children with special needs as well as patients with dementia regularly visit Greenology's headquarters, engaging in plant-based activities as a form of therapy (Photo: Project Unsung Heroes)
Greenology is not alone in its exploration of horticultural therapy.
Similarly, the Institute of Mental Health (IMH) has turned to hydroponic farming as a form of rehabilitation for long-stay patients, recently receiving more support from T-Touch — a volunteer initiative driven by staff at Temasek — to build a greenhouse with facilities for the programme.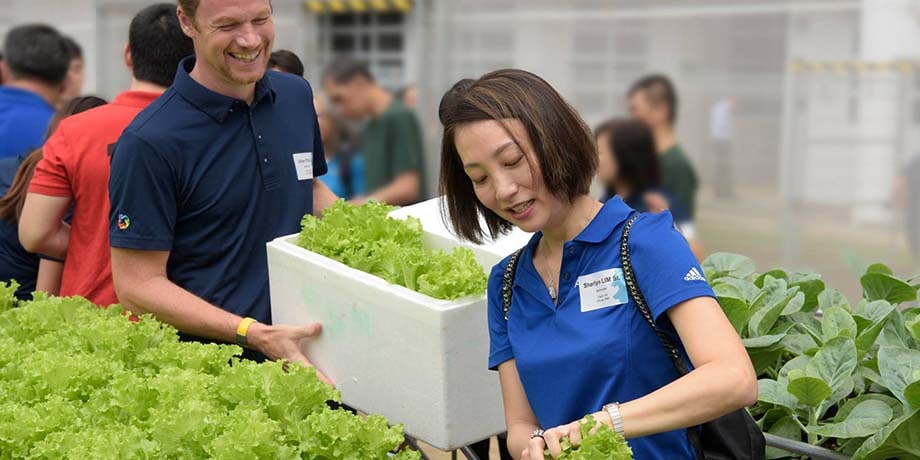 Expanding on the importance of human-plant relationships, Veera adds, "People are always looking to make connections with others. In the same vein, we should strive to build a deep and respectful bond with nature because it helps to foster a sense of belonging, build empathy and provide healing."
Here at Temasek, we place sustainability at the core of everything we do. We strive to build a better world, always with tomorrow in mind.
Temasek is an investor in Wildlife Reserves Singapore.