The Good Wood: Weaving Change into Singapore's Furniture Scene
The Good Wood: Weaving Change into Singapore's Furniture Scene
What does a humble, family-run furniture shop have to do with sustainable infrastructure and Singapore's identity?
Sustainability is at the core of everything we do at Temasek. This article is part of Generational Investing, an ongoing series featuring individuals and activities that create a better world for future generations, through creativity, innovation and sustainable practices.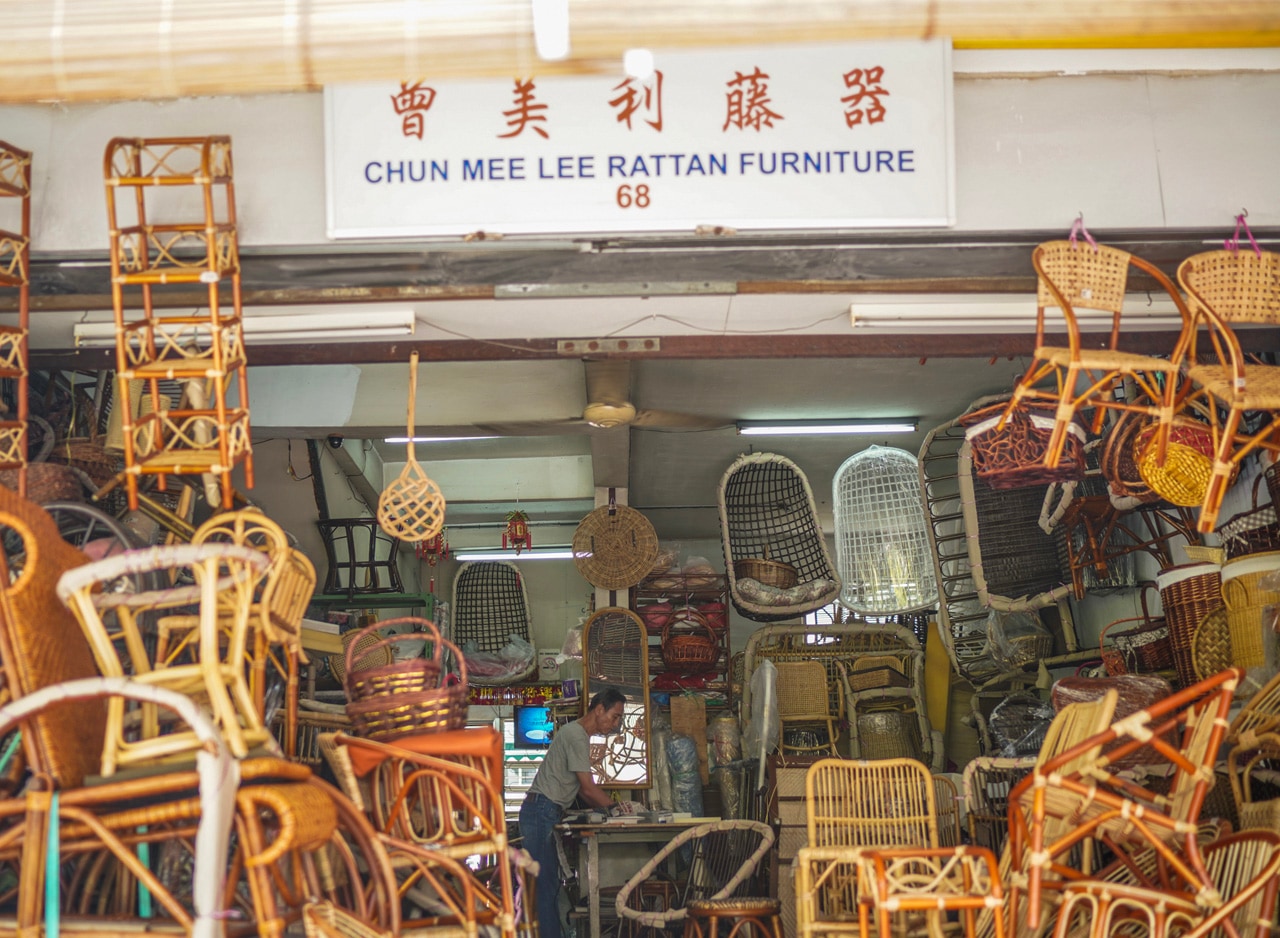 Tucked away at the end of an HDB corridor lined with home appliance stores and beauty services, Chun Mee Lee Rattan Furniture in Bukit Merah is a striking sight with an assortment of rattan shelves, chairs, tables and baskets spilling out of its entrance.
If you grew up in the '60s and '70s, stores selling such wooden paraphernalia would probably have been a familiar sight. Rattan — a vine-like climbing palm native to the region — was widely used in furniture-making then for its low cost and durable properties.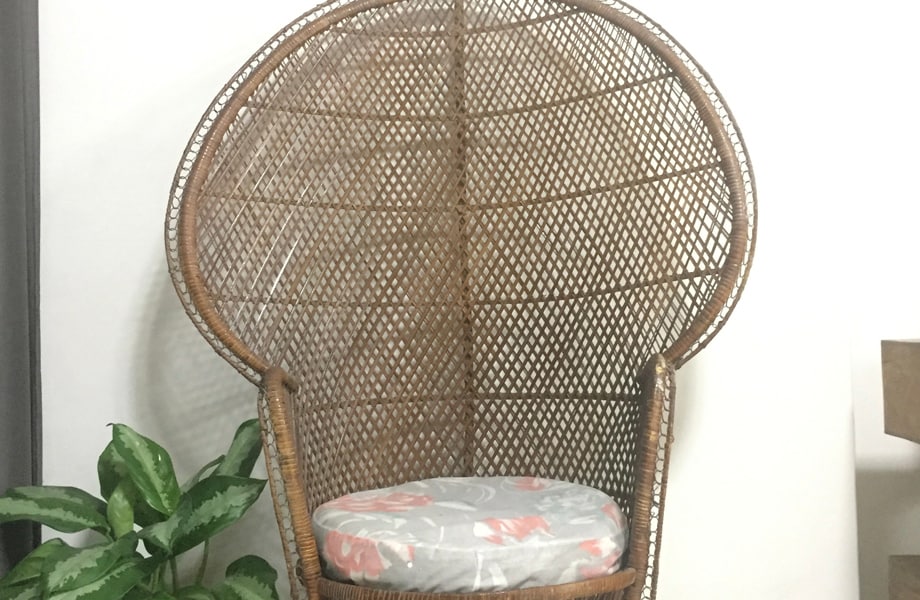 Today, the traditional wood is being shelved in favour of more exotic species like rosewood, mahogany and teak. But what does a humble furniture shop in a corner of Bukit Merah have to do with the survival of forests and our local culture?
Open for Business…Half a Century Later
Chun Mee Lee Rattan Furniture has been in Chen Foon Kee's family for over 50 years. The 69-year-old took over the rattan shop in 1970 after his father was struck with a debilitating heart condition.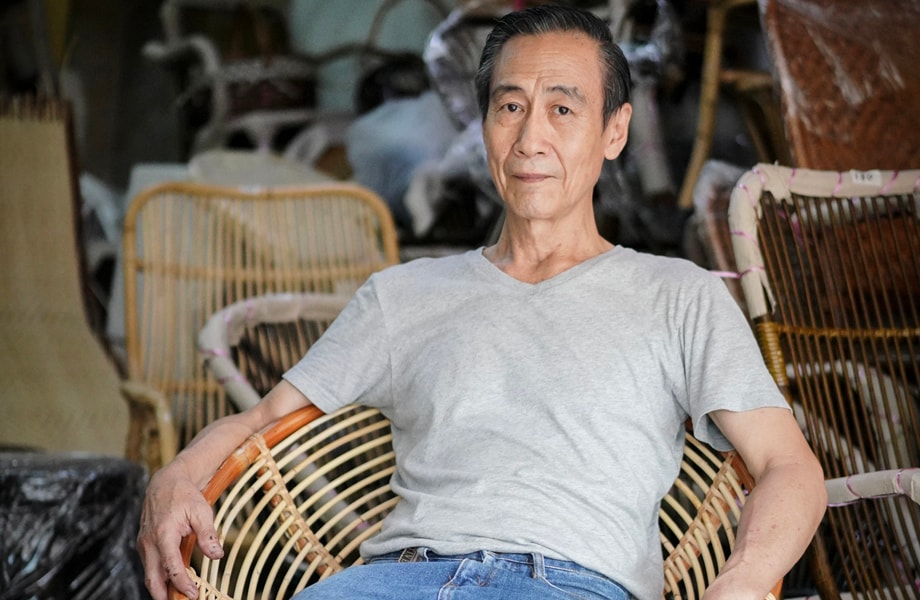 "Business was quite popular in the 1970s. When I took over, the shop was still located along Anson Road, which was close to the old port area in Collyer Quay. My main customers were Japanese, German and French sailors. They would place their orders at my shop and I would deliver the furniture to their ships," says Mr Chen.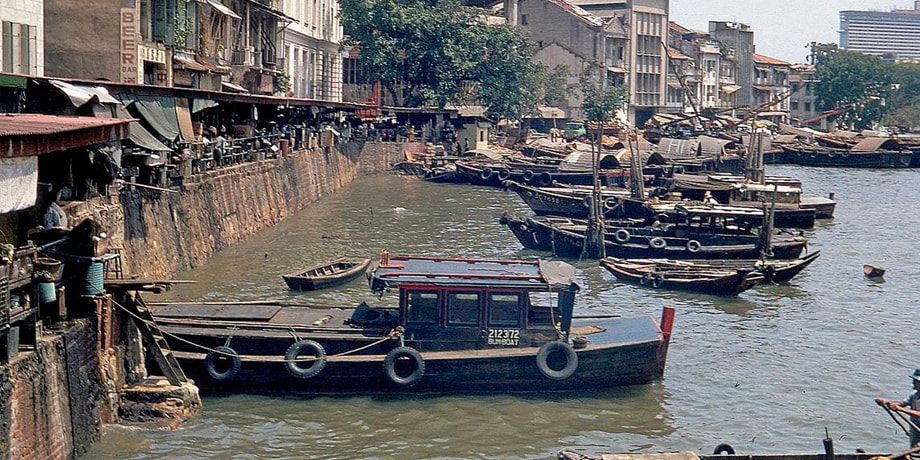 Made entirely by hand, Mr Chen's furniture found its way into the homes of both local and international customers. In 1974, the shopowner started exporting his rattan wares to countries as far-flung as Australia, New Zealand and Germany.
An uptick in demand saw him selling four to five shipping containers' worth of furniture each month. However, business started to slow down as people began moving out of kampongs and shophouses, and into public housing estates where large-scale pieces simply could not fit.
"People weren't as interested in buying rattan furniture anymore, which was a bit of a waste because they are light and very cooling," says Mr Chen.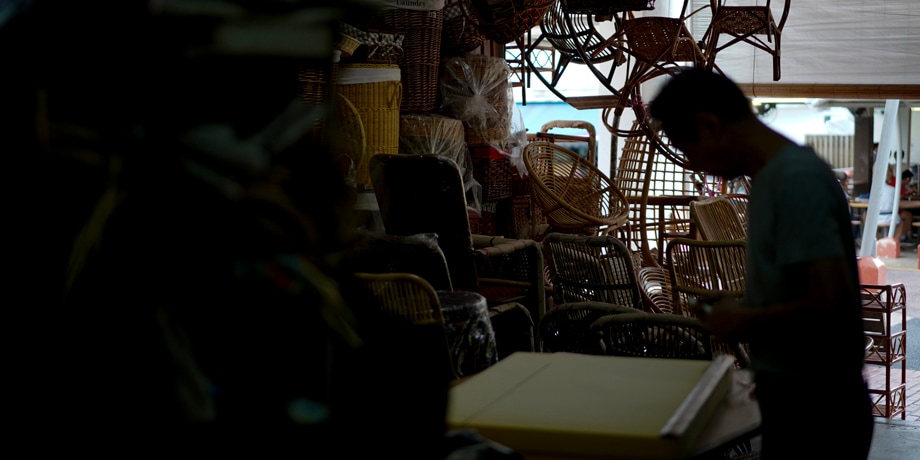 Rattan: the Good Wood
Besides being ideal for crafting hard-wearing and comfortable furniture, rattan is also a more sustainable alternative to popular hardwood species, such as mahogany and rosewood, which have become endangered due to unsustainable logging practices.
According to the World Wide Fund for Nature, we are losing a staggering 27 football fields' worth of forests every minute to various forms of deforestation.
Unlike timber harvesting, rattan depends on the preservation of forests to survive. As a creeper, the vine-like plant needs climbing support from trees to thrive.
This means that your choice of furniture could contribute to the survival of forest ecosystems in countries such as Indonesia and Malaysia. If demand for rattan increases, farmers and landowners would be encouraged to regenerate, and not destroy, forests.
The climbing palm is also a more environmentally friendly source of wood because it is renewable — typically taking just five to seven years to harvest compared to forest trees, which can take several decades to grow.
Yesterday Once More
In a bid to pique younger consumers' interest in handcrafted furniture made from sustainable wood, Mr Chen joined the the 99%SME movement in 2017
The 99%SME movement was launched by DBS Group and Singtel in 2015, with the aim of offering small business owners the opportunity to upscale and upskill. Part of this involves digitalising traditional trades to help old-time businesses harness e-commerce to improve sales.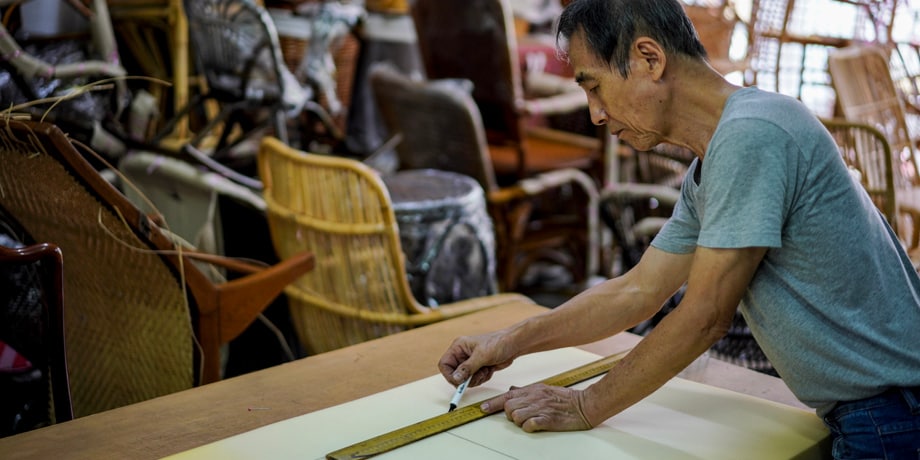 Mr Chen's furniture is now sold on the 99%SME eMarketplace, an online shopping portal for small businesses, hosted by Alibaba-owned Lazada Singapore.
The effusive shopowner says that nine out of 10 customers learn about him through the online marketplace. German expatriate Martin Wex is just one of them. The 47-year-old customer wandered into Mr Chen's furniture shop on a hot Tuesday afternoon with a single mission: to repair a rattan chair that he had purchased from Hong Kong.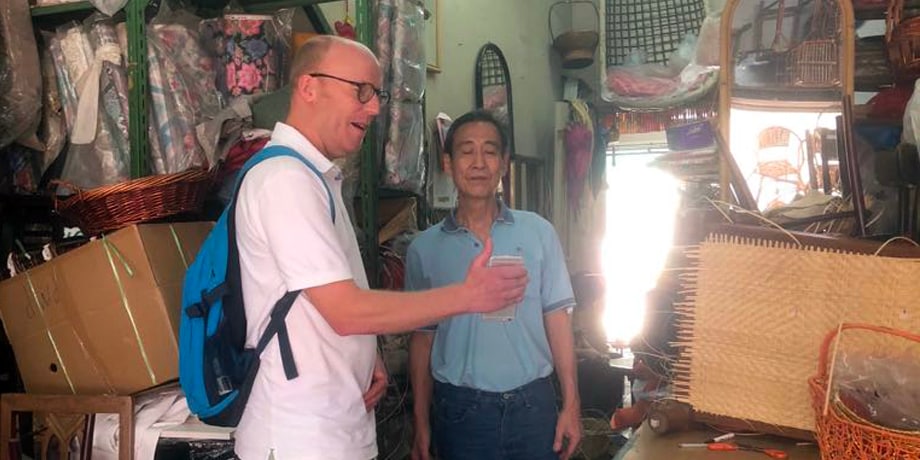 "I searched online for rattan repair shops in Singapore and Google threw up less than 10 searches," says Martin. "More and more people are now interested in retro furniture, but [repair work for these furnishings] requires a very specialised set of skills and a lot of hard work. One rattan chair can take up to 10 hours to repair but you won't find many craftsmen who are able to do that here anymore."
"Many people have written about me in magazines, but going online is one way of growing my business," adds Mr Chen, gesturing to his newest customer with a smile.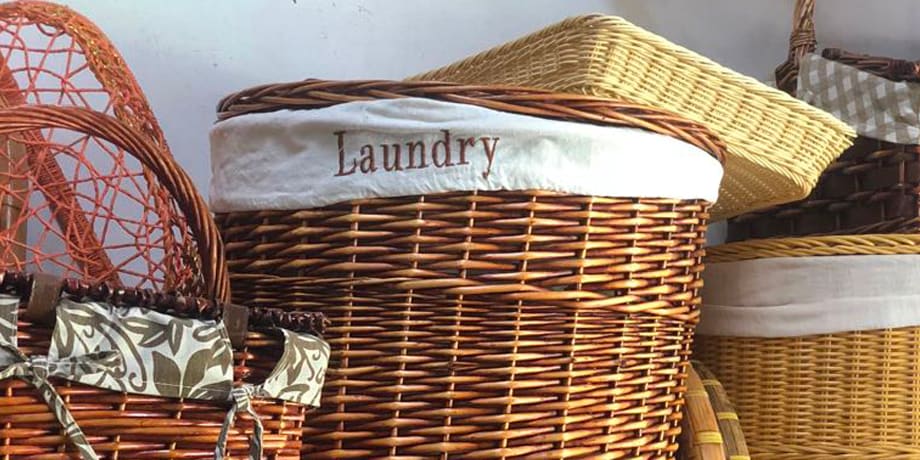 For many of us, rattan furniture is an enduring reminder of our childhood. For others, they are family heirlooms that have been passed down from one generation to the next. But one thing's for sure, these rattan stems are woven into a rich tapestry of Singapore's history — offering us the chance to return to our roots, as well as do good for Mother Nature.
Here at Temasek, we place sustainability at the core of everything we do. We strive to build a better world, always with tomorrow in mind.
Temasek is an investor in Alibaba Group, DBS Group and Singtel.