Driving Positive Change With the Help of Technology
Driving Positive Change With the Help of Technology
What do we have in common with startups? A burning spirit of venture and innovation. As part of our ongoing HyperX series, Alvin Ea, CEO and co-founder of logistics platform Haulio, shares more about his startup journey and his experience as a mentor at HyperHack.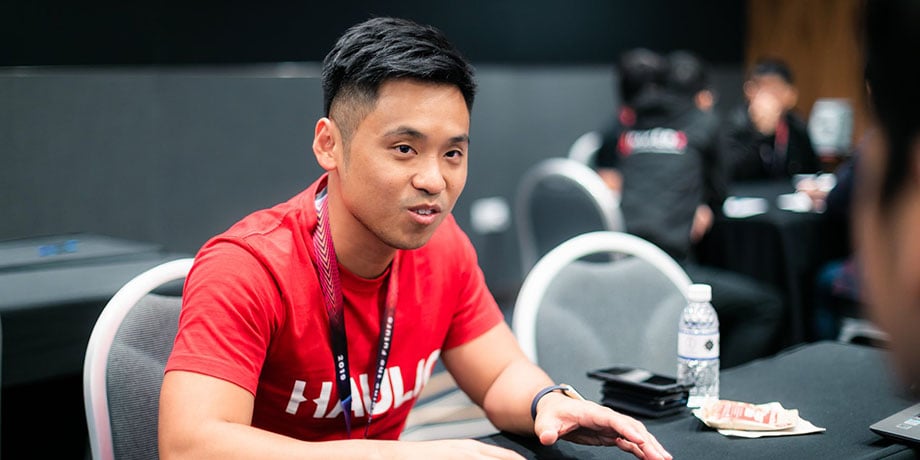 About seven years ago, I made the decision to join my father in the family business and was thrust into the crazy world of logistics. The business of the transportation of goods from one point to another may seem simple on the surface, but it is deeply complex. As time passed, I realised that the problems I faced in growing my trucking company were not unique to me, but were actually shared by my competitors in the same industry.
Instead of coming up with a solution just for my company, I realised that this could be an opportunity for me to solve these issues for the industry — issues which transcend beyond Singapore and across the region. Feeling the pain myself gave me the courage to pursue a difficult path — to help transform the logistics industry through technology.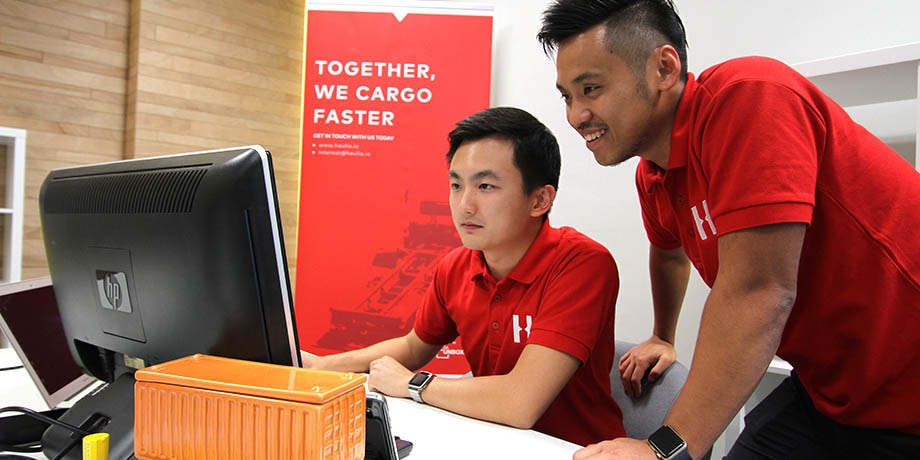 Becoming an Agent of Change
I've always been a tech evangelist. Since my early days in the industry, I've been on the lookout for new technology that can be applied to our day-to-day manual processes across various verticals. However, I did not know anyone who could help transform an industry as traditional as mine until 2017 when I met my co-founder, Sebastian Shen, and found that we shared the same grand ambition — to change the logistics industry through technology.
Together, we have founded Haulio, a resource-sharing platform. It was incubated by the PSA Singapore to address inefficiencies in trucker capacity management via better load optimisation. To do this, the platform matches trucking resources to ensure that every truck on the road is carrying a container at any point in time. We aim to become the operating system of truckers, providing the most ideal customer experience.
A Look Back at HyperHack
When I was invited to be a mentor for HyperHack in November 2019, a three-day global hackathon, I knew I had to say yes. HyperHack is part of the HyperX programme, the world's first sustainability hackcelerator launched by StartupX in partnership with Temasek. HyperHack's vision — to use tech for good — is something close to my heart, and what we believe will uplift our own business and industry too. I hope that I was able to add value to the community by candidly sharing my own failures and experiences running my own startup.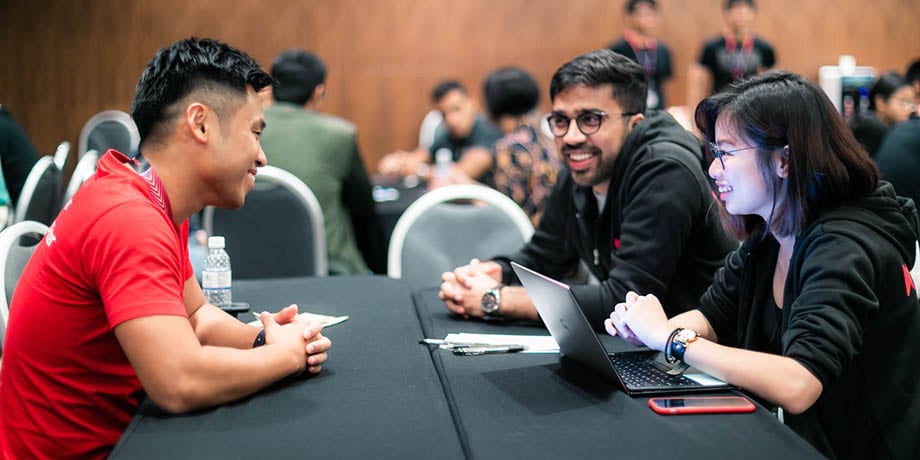 At HyperHack, I was humbled to mentor a group of young students who are experienced business owners themselves and decided to spend their entire weekend participating in the hackathon. This was really inspiring for me — I was not even half as passionate when I was their age!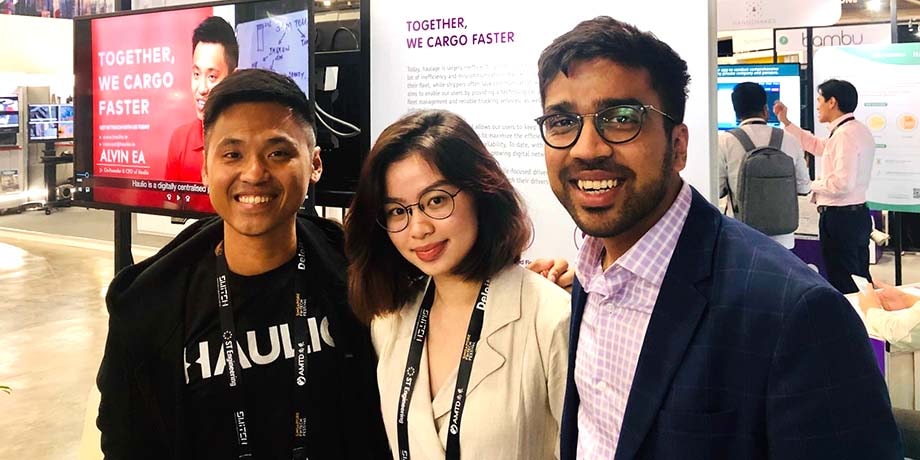 One of my mentee teams stood out for me: the winner of the hackathon, Carbon Wallet, a data aggregation platform for point-of-purchase carbon tracking targeted at conscious consumers, businesses and other stakeholders. To me, they have created a building block for a better and more sustainable future. I was sold the moment Carbon Wallet's Arpit Bansal and Ha Linh To shared their concept with me. I had a hunch that they would win this, and they did! I am proud to have been helpful to them in kicking off their startup journey.
My biggest takeaway from HyperHack is that there are valid interests in sustainability efforts and it's heartening to know that the concept of "tech for good" can be an initiative that can continue over time.
Sustainability and HyperSpark
The increased connectivity of global trade has seen the rise of e-commerce and online shopping. According to the latest estimates by Google, Temasek and Bain and Company, the e-commerce market in Singapore alone is expected to be worth US$7 billion by 2025. And the logistics market sorely needs to rise to meet these needs sustainably. Reducing fuel wastage through inefficiencies as well as improving packaging of goods are causes that I am passionate about. I believe that technology can play a key role in reducing waste.
At Haulio, our vision is to remove inefficiencies in empty mileage on the roads for reduction in carbon emissions and Go Green initiatives. In addition, the electric and autonomous future powered by our operating system and technology is one way we can aid the cause and promote the sustainability of trucking in the region.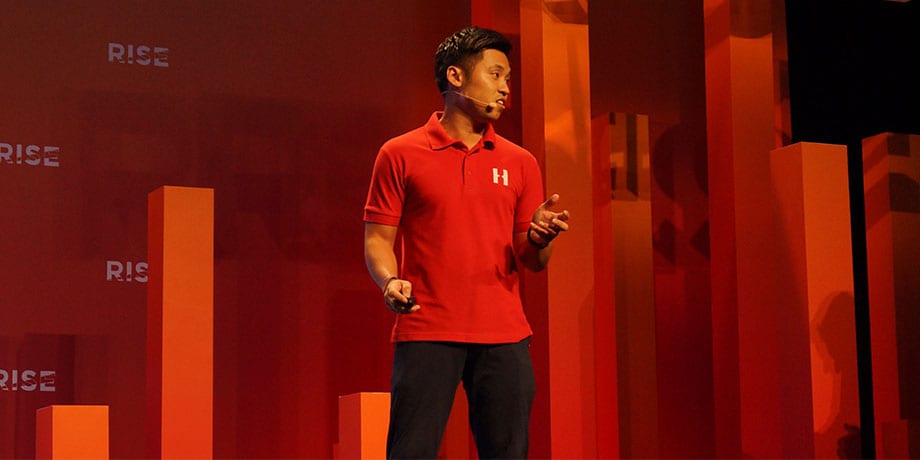 HyperSpark's core mission of helping entrepreneurs to build a better, smarter and more sustainable future for everyone is essential. By being a part of this pre-accelerator programme organised by Temasek and StartupX, I believe that the exposure can bring validation to business models and transform an idea into something tangible. As a founder who brought my own business to reality through an incubation programme, I am a firm believer in this model.
With this, I hope to encourage you to make a difference, wherever you are.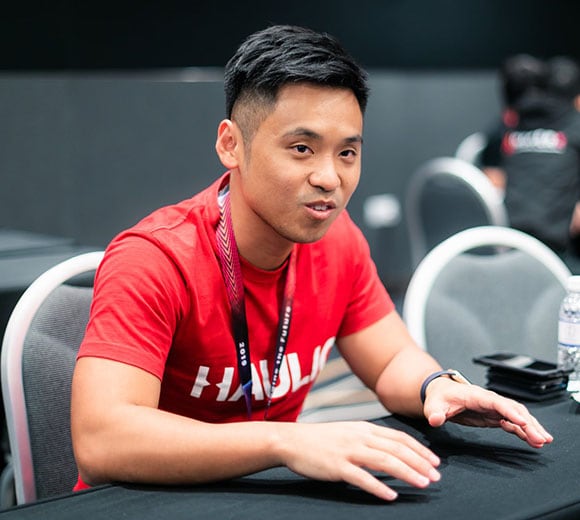 About the author:
By Alvin Ea, CEO, Haulio
Prior to founding Haulio, Southeast Asia's fastest-growing container haulage platform backed by PSA, Alvin was a second-generation business leader in the supply chain industry. With a wish to take on an active role in the industry's transformation road map to make a difference, he made the decision to take a step down from the family business. Alvin began his startup journey as co-founder and CEO of Haulio, with the aim of maximising haulage resources through digitalisation, as well as improving job productivity through Haulio's core technology.