Early-stage Startups: 4 Tips About Accelerator Programmes — Temasek
Early-stage Startups: 4 Tips About Accelerator Programmes
What do we have in common with startups? A burning spirit of venture and innovation. As part of our ongoing HyperX series, Janson Seah, co-founder of StaffAny, part of The Start's first cohort of startups, shares more about accelerator programmes.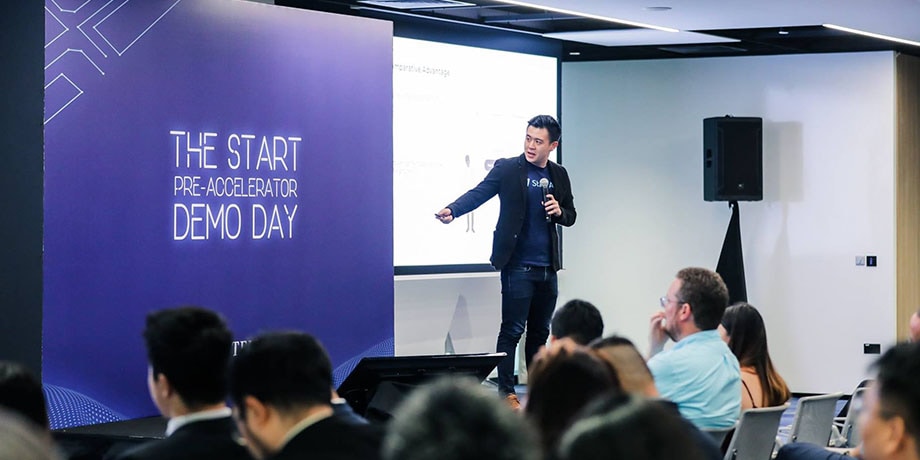 In 2018, my co-founders Lee Kaiyi, Jeremy Hon, Eugene Ng and I worked on StaffAny while in our final year at the National University of Singapore (NUS), after returning from the NUS Overseas College programme. StaffAny was inspired due to the complexity of managing hourly workers, a problem I personally faced while managing a bar in 2014. It was a painful, error-prone process and the solutions that were available back then were bad.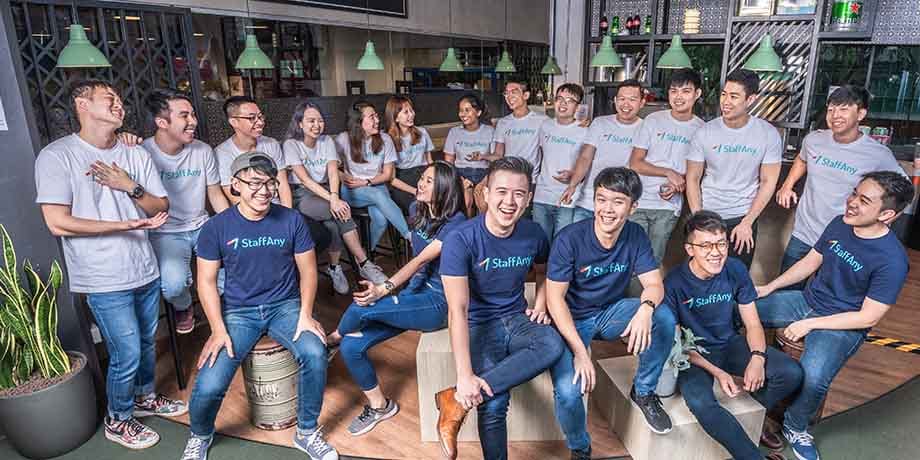 StaffAny has gone through a few incubation and accelerator programmes, including the HubQuarters Fellowship Programme, RISE.AI Thailand, the NUS Enterprise incubation programme and The Furnace, which is the NUS School of Computing incubation programme. These helped us validate and execute our ideas to reach where we are today. Most recently, The Start, a 12-week pre-accelerator programme launched by Temasek and StartupX, had a great impact on StaffAny; we doubled our customer base and raised a S$1 million seed round shortly after Demo Day (the last day of The Start, when we presented our concept and plan to an audience of potential investors and industry professionals).
Different accelerator and incubation programmes serve very different purposes. Some are designed for early-stage startups that are ideating, while others are more suitable for those with a minimum viable product. And there are others, such as Y Combinator, 500 Startups and Sequoia's Surge, that aim to match investment opportunity to scale companies in a very short period of time. We were very lucky to participate in various programmes during different phases of our startup's life cycle, and I hope these tips below will be useful to you.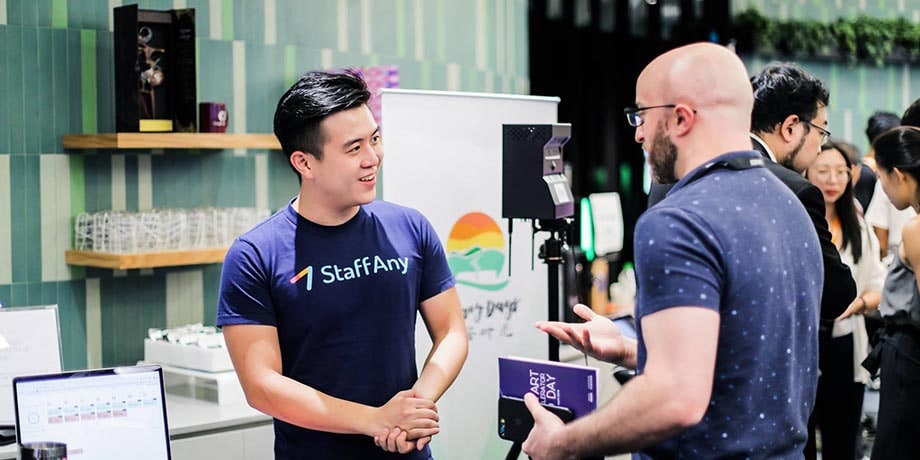 Tip 1: Identify Where You Are, And Be Clear About Your Objectives
To maximise your takeaways from any accelerator programme, you must first understand what you want as an early-stage startup. This is crucial because if you are unsure of your goals, you will likely find a mismatch in expectations.
When we took part in The Furnace, we wanted a mentor who could guide us through the fundamentals of starting a company. These include: how to prioritise and not spread ourselves too thin; identify why people are saying "no" to us; and how we should come up with a predictable and repeatable sales process.
In contrast, StaffAny participated in The Start because we wanted to meet industry experts and develop domain-specific skills. At that time, we had a few customers, but we needed to be better operators and executors. As a scrappy young startup, hiring was out of the picture, so the only option was to do it ourselves!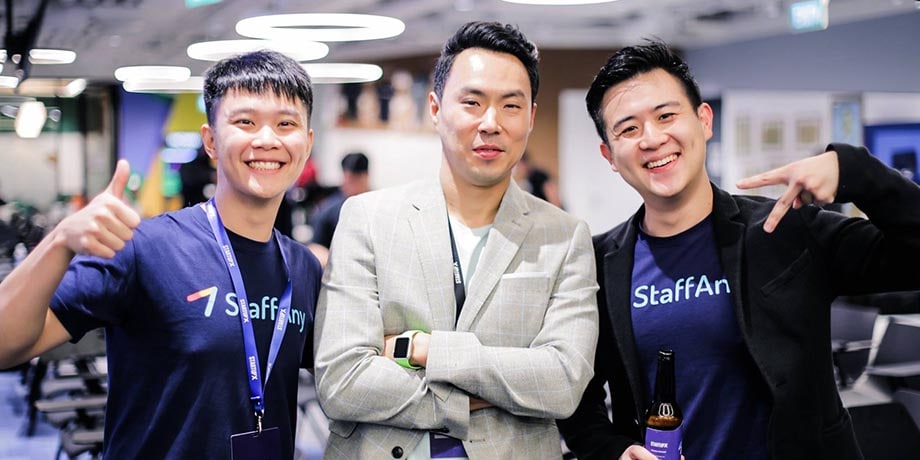 Through The Start, we picked up practical skills such as how to better pitch to investors, as well as how to hone our marketing message. This was important to us as it serves as a foundation to execute. Many of the learnings are still incorporated in our operational playbook today, six months after Demo Day.
Tip 2: Give First and Bring Something to the Table!
"Give first with no expectation of getting anything back" is a mantra popularised by Techstars. We believe that it is crucial to pay it forward and not take things for granted. As a mixed bag of founders in the first cohort of The Start, each of us had something to bring to the table.
One particular sharing session was by The Kint Story during The Start. They spoke about branding and marketing, and it was very informative. They were the leaders in our cohort in that aspect, and they discussed how they dealt with colours, themes and the timing of marketing messages.
On our end, we shared about our sales process as well as reflecting on how we could have better approached investors. The spirit of giving and sharing of our experiences helped us become more proficient in the relevant areas.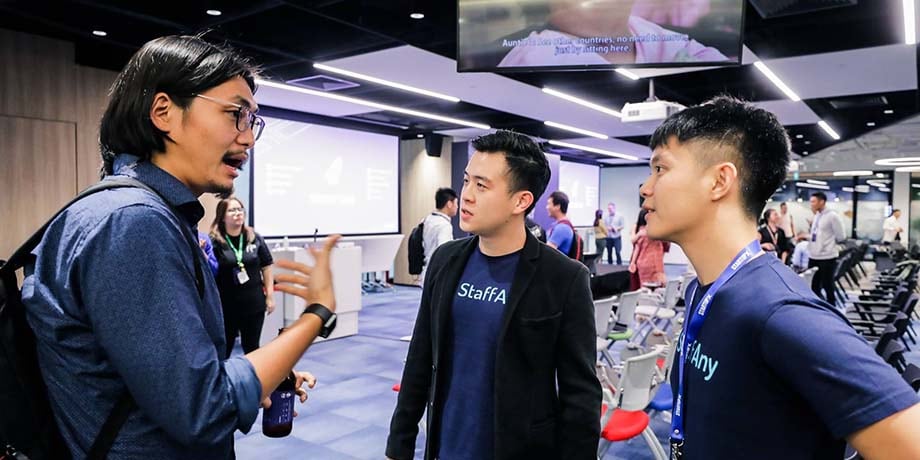 Tip 3: Be Committed, Be Prepared and Just Do It
While it's possible to learn from lectures or watch videos on YouTube about starting a company, it is much faster to learn by getting your hands dirty and doing it! Only then will you learn more about the soft skills required and find it easier to contextualise the mentors' sharing. The most useful sessions I recalled from The Start were those that we were prepared for, and those we had experience in, prior to the mentor sharing.
One example was the reworking of our website copy and layout before our consultation with Johanan Sen, chief strategy officer of Denstu Aegis Network, as part of The Start. The session was useful because we had questions about our assumptions and best practices, and had data points on what we needed to optimise for. That helped us sharpen our marketing message to what we are still using today!
Tip 4: It is Literally THE START on Demo Day!
First, the journey of founding a company is really lonely. Your friends in other fields might not be able to fully empathise with the ups and downs you experience while in the trenches. Your batch-mates or co-founders are your support network!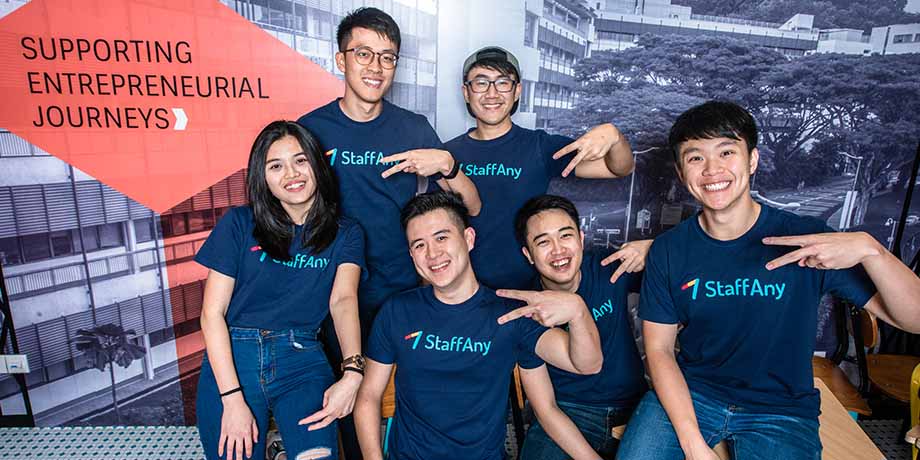 Second, the relationships forged with your mentors go far beyond the programme. For instance, I still catch up with The Start mentors including Jordan Dea-Mattson, the site director of Singapore Engineering Centre, Indeed.com, Kenneth Lou, co-founder of Seedly, and many more. I strongly recommend that founders proactively build and maintain these relationships beyond Demo Day.
An accelerator is not a silver bullet that will make your startup successful. Rather, it provides you with opportunities, connections and hopefully a push in the right direction!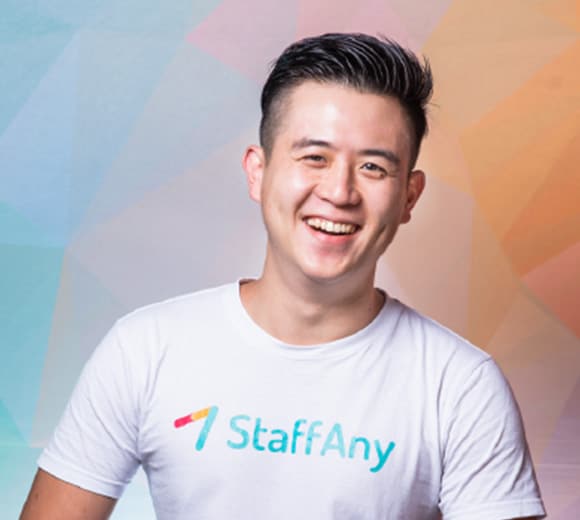 About the author:
By Janson Seah, Co-Founder, StaffAny
Janson Seah is the co-founder of StaffAny, a Singapore-based software-as-a-service startup that helps business owners reduce work dedicated to scheduling and time-tracking, as well as reduce the cost of operations by minimising time theft and overtime spend. In early 2019, StaffAny was part of the first cohort of startups involved in The Start, a 12-week pre-accelerator programme launched by Temasek and StartupX for early-stage founders.
If you're an early-stage startup with a relentless focus on tackling the sustainability crisis, join us and other change-makers in building your business model and networks at HyperSpark, the next phase of the HyperX global innovation programme.