HyperX: Catalysing Impactful Solutions for a More Sustainable Future — Temasek
HyperX: Catalysing Impactful Solutions for a More Sustainable Future
What do we have in common with startups? A burning spirit of venture and innovation. Through HyperX, a sustainability-focused hackcelerator that we launched in partnership with StartupX, we aim to enable innovative solutions that can help shape a better, smarter and more sustainable world.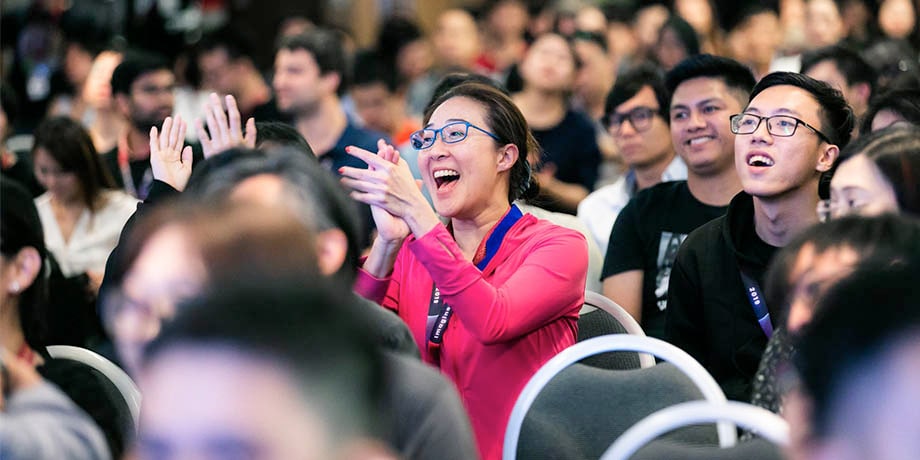 The conference hall is abuzz with excitement and animated conversations. Over 150 like-minded innovators from across the world are here at Suntec Singapore, ideating, hacking and analysing data sets.
No, this is no typical hackathon; this is HyperHack, the first leg of HyperX, the world's first sustainability-focused hackcelerator programme, and these innovators are here because they want to build sustainable ideas for the future.
There's an urgent need for such ideas. Look around you: we are grappling with problems and volatility on many fronts in the world today, from climate change and extreme weather to the ongoing global COVID-19 pandemic. We want to bring global innovators and changemakers together to develop impactful solutions that can help shape a better, smarter and more sustainable world, and one way we're doing so is through HyperX.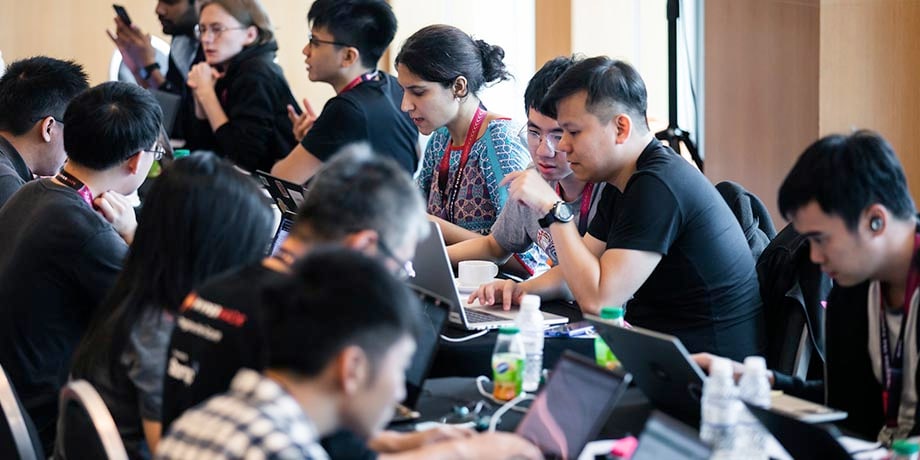 Launched in partnership with Singapore-based innovation consultancy StartupX, HyperX takes startups across the world from ideation to globalisation, enabling technologies and solutions that can help achieve the various United Nations Sustainable Development Goals (SDGs).
Catalyst for Change through HyperX
Rising to these challenges is a new crop of purpose-driven entrepreneurs, who view sustainability as a core tenet of their work.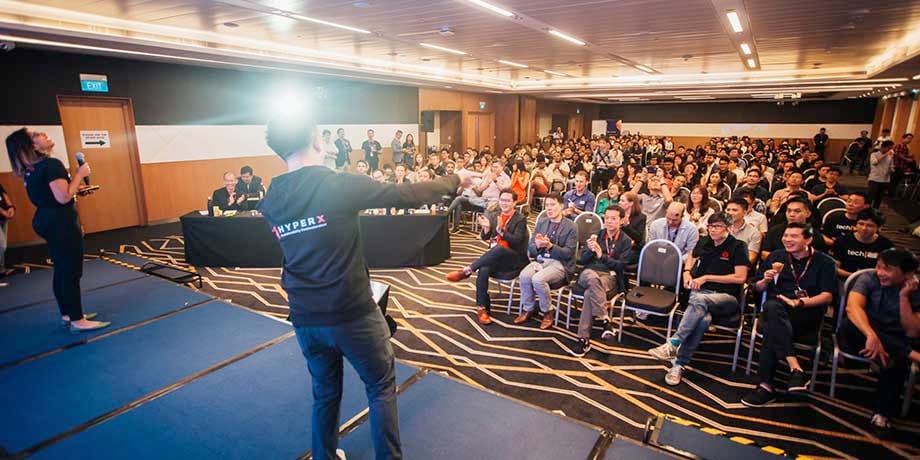 "Through our hackathons and innovation programmes, we noticed an underlying interest and agenda in many pitch ideas — people care about bettering the world, and care even more about how their future is going to look like," observes Durwin Ho, Co-founder and Chief Executive Officer of StartupX. He adds, "If founders are prepared to do what it takes to work towards the SDGs, we want to make sure we are there to support them and make those ideas a reality."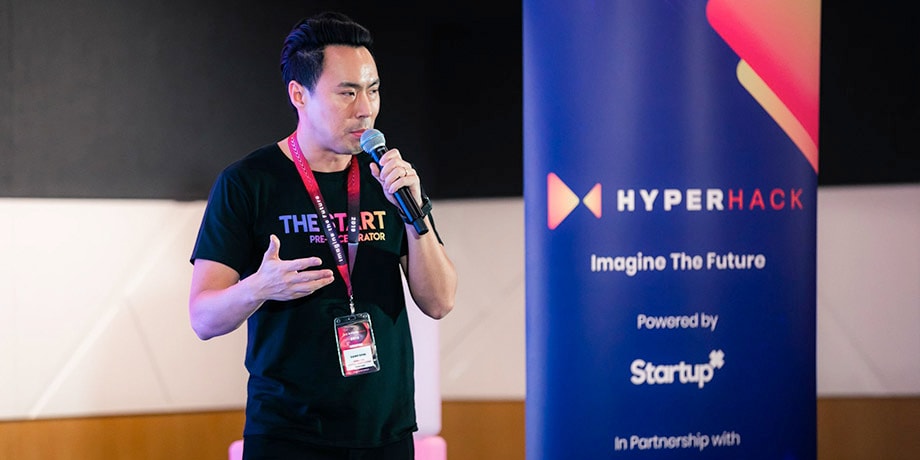 Our Director of Digital Innovation and HyperX mentor, Sang Shin, explains, "Through Temasek's network with its portfolio companies, Temasek Foundation and its endowments, as well as other investors in the region and the world, the programme can draw upon a wealth of resources and connections. This supports startups participating in the HyperX programme, regardless of which stage of the journey they're at."

HyperHack is a beginner-friendly three-day global hackathon and datathon that took place in November last year. Over 150 applicants from around the world gathered to ideate, hack, and design and build sustainable idea over the course of 52 hours, culminating in a pitch presentation to a panel of industry veterans.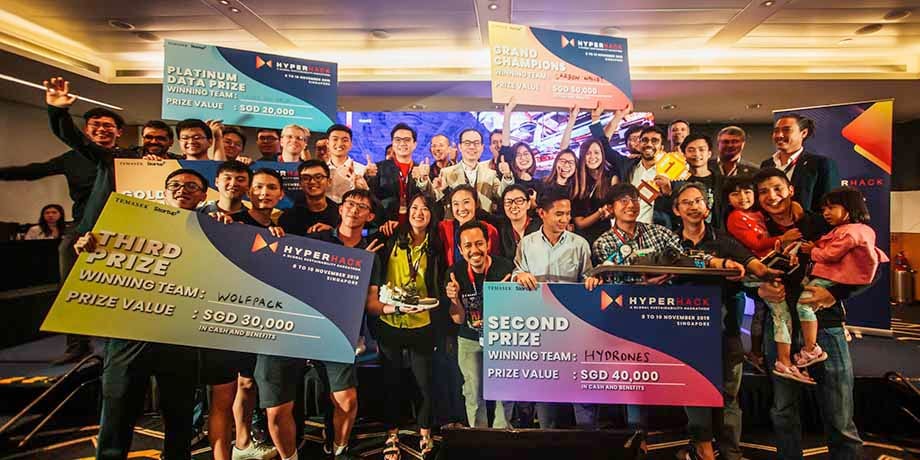 The second leg of the journey, HyperSpark, kickstarted in late-February this year. The hands-on, 10-week programme, which is targeted at early-stage pre-seed startups, consisted of weekly check-ins, masterclasses and mentor sessions. Once again, more than 150 innovators expressed interest in the programme, but this time, only 23 teams were selected.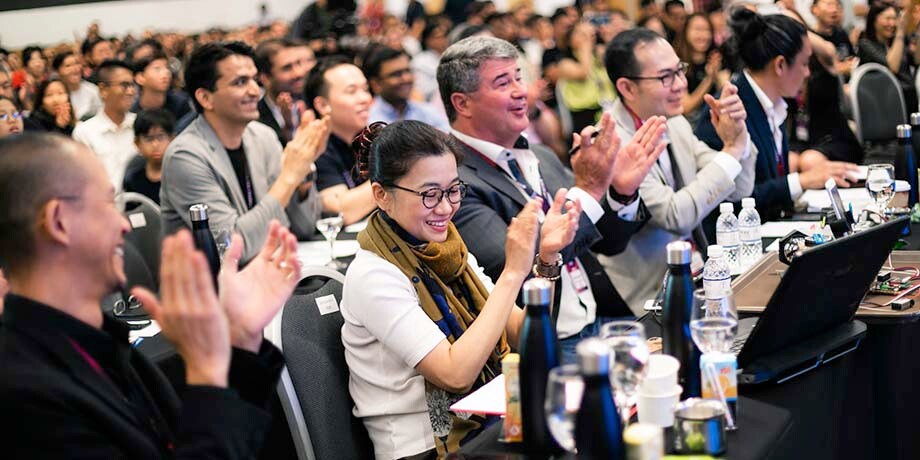 Jon Allaway, our Chief Technology Officer and HyperX judge, shares, "As a generational investor, we are committed to delivering sustainable value over the long term. HyperSpark has attracted global talent with an entrepreneurial spirit to tackle sustainability challenges and create substantial impact for future generations."
The Road to a Better and More Sustainable Future
While they're all working to achieve a better and more inclusive world, the startups in HyperSpark are taking on varying approaches to tackle different SDGs. Tackling Goal 3: Health and Well-being, for example, is Xpert Flow, a Pakistan-based team working on an artificial intelligence-powered device that can help predict sepsis, the body's potentially life-threatening response to an infection, before onset.
Singapore's very own DH Paint, on the other hand, is focusing on Goal 9: Industry, Innovation and Infrastructure with a solution that will appeal to anyone living in a warm climate. Their idea? A paint that can sustainably make a room seem less humid than it is — without the use of electricity.

Meanwhile, touching on Goal 4: Quality Education, is another Singapore team Ottodot. The startup wants to make learning science fun for students aged 9 to 12 with its social video learning platform.
Calling on startups and innovators to join the HyperX programme, Jenni Risku, Founder of Women in Tech Asia and HyperX mentor, says, "Saving the world has never been more relevant. Startups WILL play a major part in creating market-ready solutions for the world's biggest problems."

And late-stage startups that are looking to do so will find help through HyperScale, the final leg of the HyperX journey. HyperScale is an accelerator programme for late-stage startups that have raised over S$1 million in funding, and are looking to grow into a full-fledged startups.
Ready to save the world and embrace tech for good? Find out more about the HyperX programme here.