Saving The World Has Never Been More Relevant
Saving The World Has Never Been More Relevant
What do we have in common with startups? A burning spirit of venture and innovation. In this ongoing HyperX series, we invite global innovators and changemakers to share their perspectives on the inescapable rise of sustainability and its importance in securing our future.
In this article, Jenni Risku, founder of Women in Tech Asia, discusses the need for market-ready solutions that can help tackle the world's urgent problems on a global scale.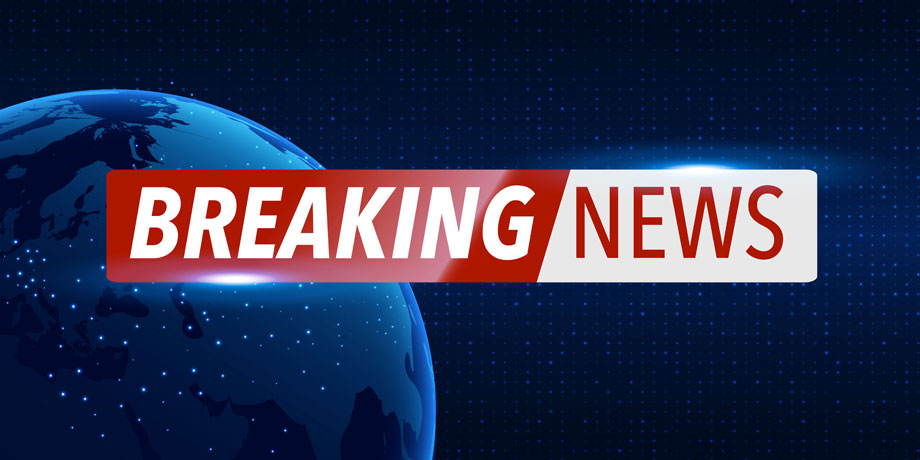 Our daily news has turned into a constant flow of stress: Australia's bushfires, microplastics in our oceans, global warming, animal extinction, political emergencies and now, the newly identified coronavirus that is fast spreading.
The tsunami of issues we have to deal with highlights the urgency in seeking out innovative problem solvers and entrepreneurial stargazers — now, more than ever.
Sustainability Presents Business Opportunities
Money has started to flow into sustainability, but is our tech ecosystem ready for impact-driven entrepreneurs?
CNBC recently reported that investors last year put a record amount of US$20.6 billion into funds focused on environmental, social and governance (ESG) issues — quadrupling the prior record. It also reported that the demand for ESG investment options has risen so high that asset managers are scrambling to provide new ESG-focused funds.
Sustainability and diversity in tech are no longer "goodwill". It is a business opportunity.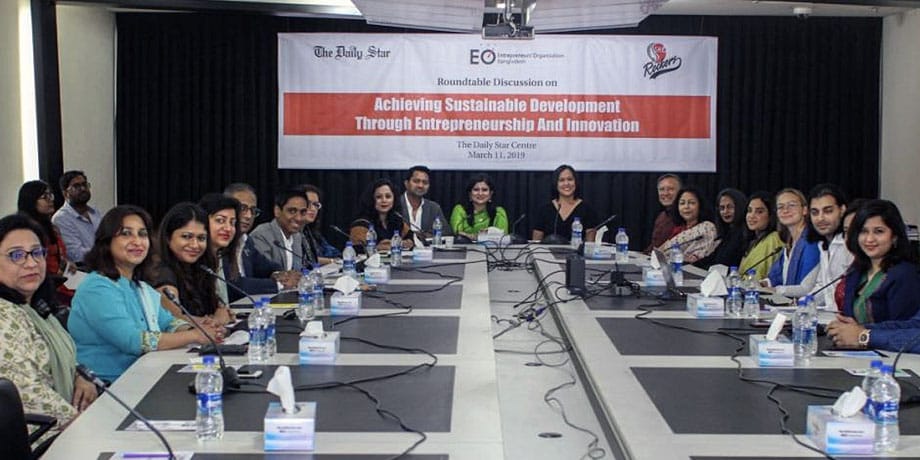 One memorable moment I have is from a discussion on impact investing at the Social Innovation and Global Ethics Forum 2018, where I, along with the other panellists, talked about merging social impact with financial returns. Towards the end of our panel session, an executive in the financial sector shared with us that in his experience, he has found that more often than not, investors still do not see a clear difference between not-for-profit donations and impact investing. That comment struck and has stayed with me since.
Merging social impact or sustainability goals into a technology-driven startup should be what entrepreneurs thrive to do. Not just because it's the right thing to do, but also because it makes business sense and gives the entrepreneurs a better chance of success.
More Needs To Be Done
We need a lot of entrepreneurial mind power to create market-ready solutions that help tackle the world's urgent problems on a global scale.
The launch of the world's first sustainability hackcelerator HyperX in Singapore could not be more relevant. The three-part, year-long programme, launched by StartupX in partnership with Temasek, takes startups from ideation to globalisation, enabling innovative solutions that address the 17 United Nations Sustainable Development Goals (SDGs).
The fact that giants like Temasek embed sustainability in their core investment strategy is crucial, as it will nudge our tech ecosystem towards a sustainable direction. It will help empower the problem solvers of the fourth industrial revolution — from Singapore to the world.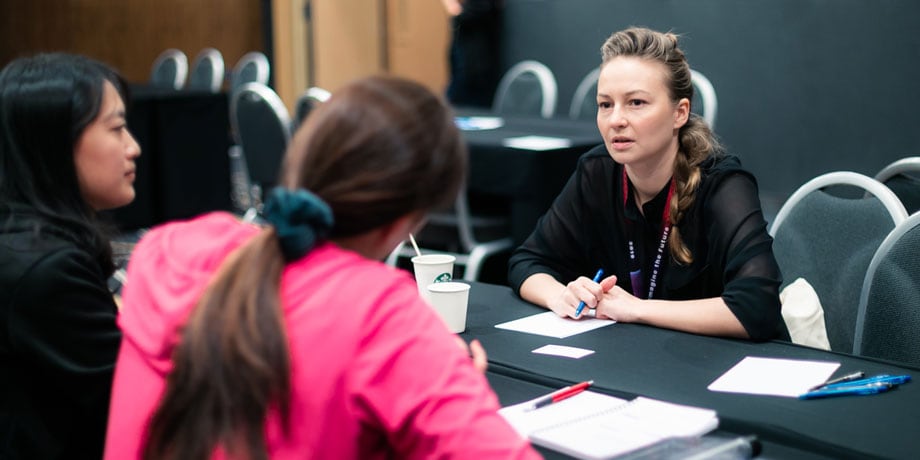 I'm excited to play a small part in this journey.
I'm a strong believer in merging purpose with profits, as I've seen how passion projects can become business drivers for good.
I started my career in cross-border investments at a Hong Kong and China-based trade and investment group, and if there's one thing that I've learned in investments, it is this: where there's a market opportunity, there's also change.
By the time I moved to Singapore in 2015, I had led three businesses, lived in four countries and supported the tech ecosystem in more than 10 countries. I was looking to make a difference somewhere, and started to run an angel investor network with a friend of mine, building a global network of female founders and investors with a focus on impact investing.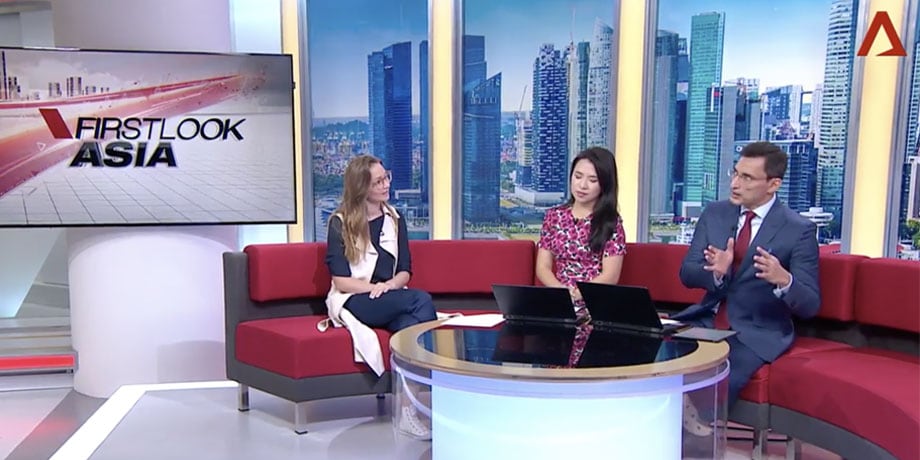 Women In Tech Asia, a ground-up, volunteer movement within Singapore's tech scene, was born from a passion project. It has since become a force for positive transformation and an opportunity platform for Asia's leading innovators, with a mission to showcase female role models in the technology sector. It also brings various assets, communities and support networks together in one place.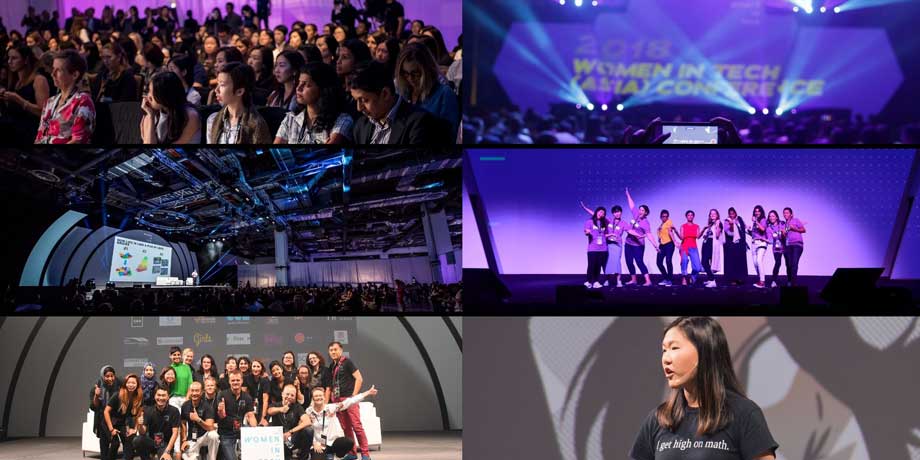 Women In Tech's mission and foundations flow from a feeling of urgency: we need to start building world-changing solutions today and not 10 years from now. We need more startups to address the SDGs, combining purpose with profits. I believe it is that same sense of urgency that is driving the Temasek-supported HyperX sustainability programme too.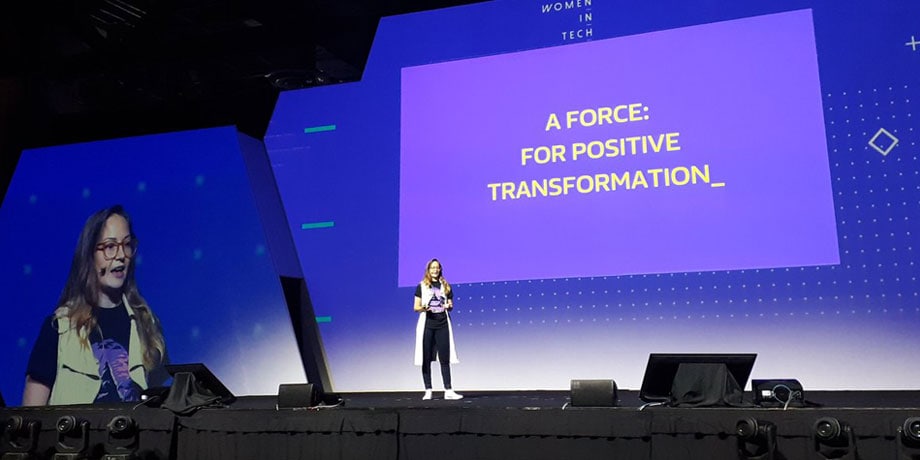 Mentoring at HyperHack
In November last year, I got to meet the teams at the launch of HyperHack. Mentors step in after participants have been divided into teams, and gone through the initial phase to develop a backbone business model and an idea for a product or service.
Organised over a weekend (with some teams continuing to hack during the night too), the programme attracted over 150 innovators and aspiring startups. The most memorable moments for me are the conversations I had with the teams, and learning about the stories behind 'why' and 'how' they were solving a problem.
Out of the five teams that I was mentoring at HyperHack, one made it to the top three and will continue their journey onwards to HyperSpark — a programme that provides weekly masterclasses, mentorship, industry engagement and time for the team to work on their solutions. The Wolfpack team now gets an opportunity to build sustainable self-charging trackers, integrated with an app to help dementia patients and their families. Other winners include Carbon Wallet, a carbon footprint intelligence platform for eco-conscious consumption, and Hydrones, which focuses on creating water-based drones to clean rivers.
Through HyperSpark, the innovators get to embark on a passion project to build an impact-driven start-up. HyperSpark is a fast-paced, hands-on programme that takes place over 10 weeks, as these innovators work to validate their concept and build their minimum viable product (MVP). Founders will also get access to investor network, domain expertise, and various grants and benefits.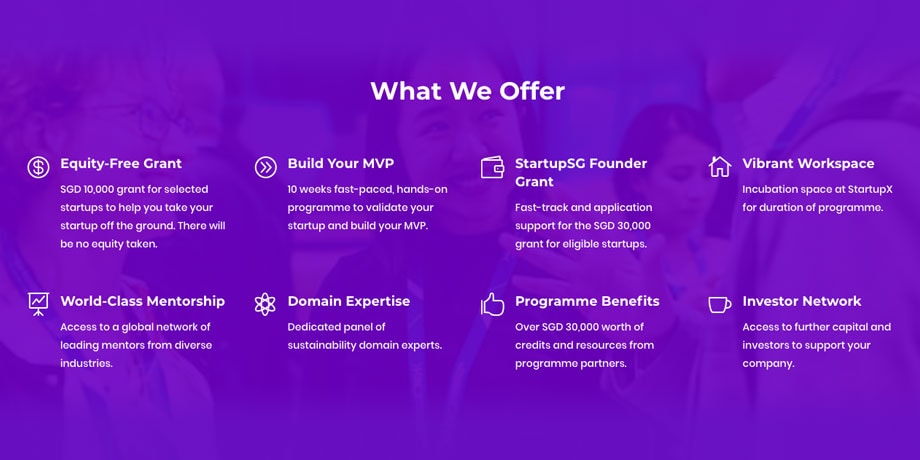 Saving the world has never been more relevant, and startups will play a major part in creating market-ready solutions for the world's biggest problems.
What conventional cage will you rattle? What problem will you solve?
We're dying to find out. Check out HyperSpark today.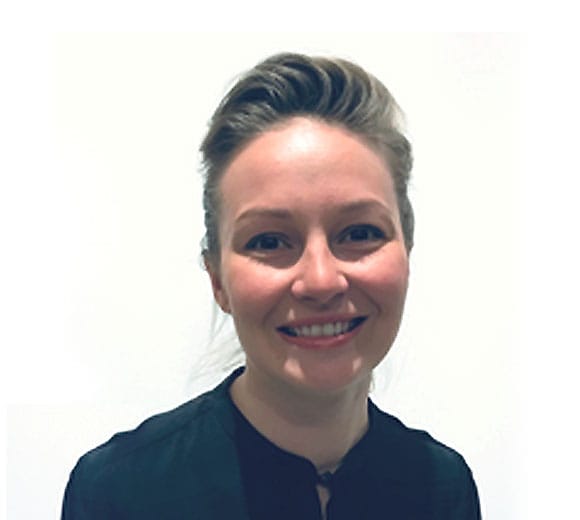 About the author:
By Jenni Risku, Founder, Women In Tech Asia
An impact-driven entrepreneur, Jenni Risku believes in building profitable and technology-driven "do-good" businesses. She has led three companies, lived in five countries and supported the tech ecosystem in 15 countries.
Jenni has worked in various industries including e-commerce, private equity and acquisitions, and has experience in managing cross-border investments from China to Europe, and strategic exports from Europe to China.
Jenni is a spokesperson for tech for good and the impact-driven future of work. She is also an advocate for diversity and visibility for female role models in the technology sector.