Startups Talk About the HyperSpark Pre-accelerator Programme
Startups Talk About the HyperSpark Pre-accelerator Programme
What do we have in common with startups? A burning spirit of venture and innovation. Through HyperX, a sustainability-focused hackcelerator we launched in partnership with StartupX, we propel innovative solutions that can help shape a better, smarter and more sustainable world.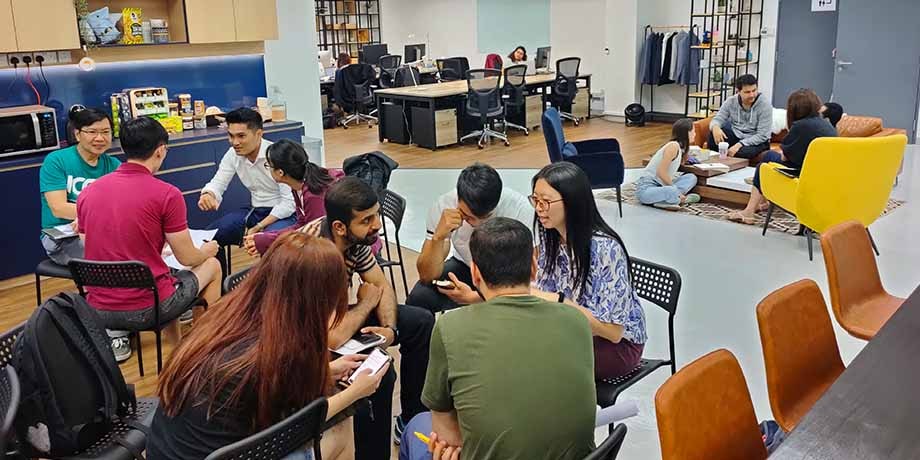 On a Monday morning in late February this year, over 20 early-stage startups found themselves in an office with 10 mentors, each seated at a round table.
The startups had recently been told that they had been accepted into HyperSpark, a 10-week pre-accelerator programme that aims to help them build, implement and validate their business models quickly. They were attending one of the first segments of the programme, dubbed Mentor Madness, and the idea behind it was simple: each startup had two minutes to pitch their idea to the mentors and ask any questions they had.
"It's a bit like the Great Singapore Sale; you need to quickly find the mentors you want and get them to speak to you," jokes Daryl Lim, co-founder of Augmentus, one of the teams in HyperSpark. "We read up on the mentors beforehand, so we knew who we wanted to approach."
Augmentus is a robotics tech startup that offers the world's first full-stack code-free robot programming platform. The platform enables those without prior technical knowledge to easily develop and manage robotic systems, and with high speed and accuracy. Beyond manufacturing companies, its target market, Lim explains that Augmentus is also helping urban farming companies in Singapore leverage automation — an industry that was new to the team. One example is a robotic arm that can detect and harvest ripe crops.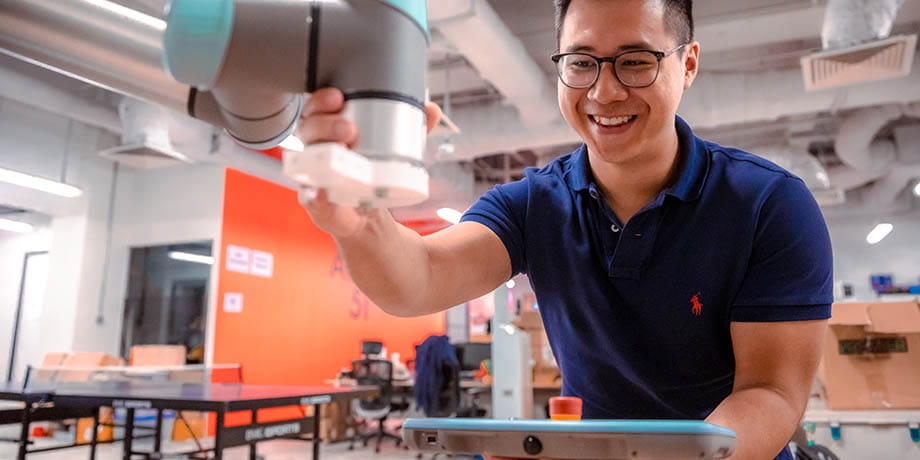 The insights he received from HyperSpark mentors such as Vandana Dhaul, Head of Accelerator Operations at GROW AgriFood Tech Accelerator and Sang Shin, director of Digital Innovation at Temasek, were key. "Finding product-market fit is very difficult; you need a lot of industry expertise and validation, and you need to find a way to cut down time for this," says Lim. "And the best way to do so is to consult someone with more experience than you, so I think mentorship alone is worth millions."
Meanwhile, Pakistan-based XpertFlow, a tech startup that leverages artificial intelligence to develop healthcare products, took a different approach to Mentor Madness. Rashid Hameed, founder and CEO, used the opportunity to interact with many mentors to find the ones who were his startup's best match.
The "madness" paid off, as XpertFlow managed to stay in contact with six mentors whose support was invaluable. "The mentorship during the HyperSpark programme has been really helpful for us in identifying opportunities, improving our business model and our approach to looking into things," Hameed explains. With help from the mentors, Hameed says that XpertFlow is now able to convey their offering to customers without using technical jargon.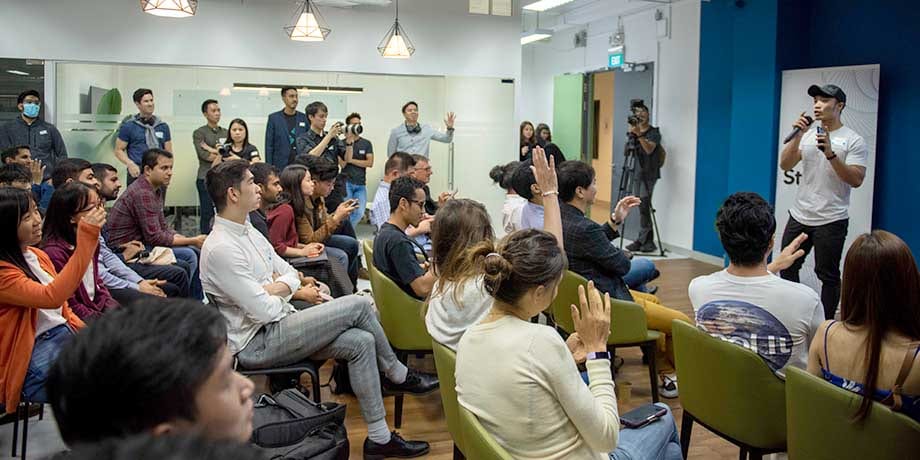 The session stood out to mentors like Temasek's Sang as well, as it was the first time all the teams and mentors gathered together. "There was a tide of excitement that rivalled what is usually reserved for Demo Days at the end of programmes," he observes.
Having been involved with the startup scene for years, Sang was able to draw on his own experience to help mentor the teams. He says, "As someone who has been in their shoes, I have a really good feel about where they are coming from. Such a connection is critical in establishing a certain genuineness in discourse, feedback and advice."
Learning from the Experts
With weekly check-ins and masterclasses, startups also had the chance to dive deep into topics like market validation, business fundamentals, UI/UX, product development, fund raising and more.
"The best word I can think of to describe the programme is 'humbling'. Every week we learnt something new, and discovered so much that we didn't know we don't know," shares Quah Zheng Wei, CEO and co-founder of Accredify. The startup helps educational institutes issue tamper-proof digital credentials such as diplomas and degrees that are recognised globally. They offer this through a combination of big data, artificial intelligence and distributed ledger technology.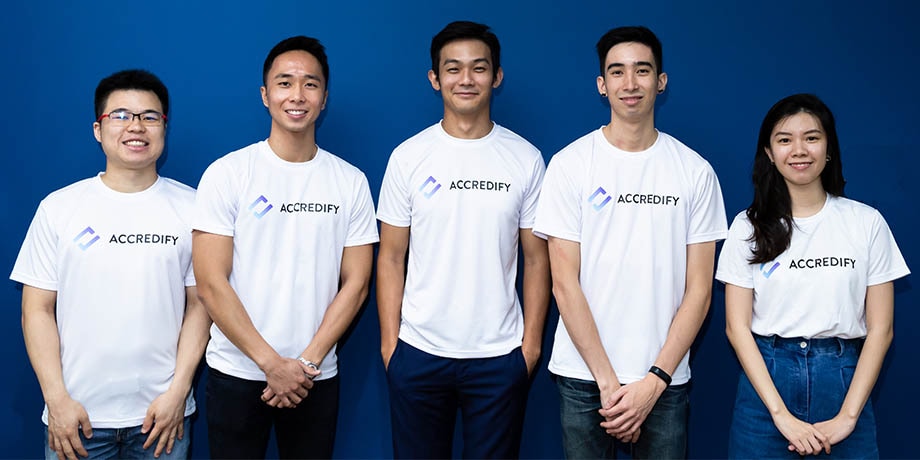 One particular session that stood out to Quah was the class on content development and storytelling, held by Peter Browne, founder of Intangible Communications. Quah explains, "Our team is made up mostly of engineers and the weakest link has always been our ability to generate interesting content and put together a compelling story." Browne's session helped the Accredify team build their narrative and hone their pitching skills.
The ongoing global pandemic and the effects it has on businesses were also discussed in some masterclasses. e27 co-founder and CEO Mohan Belani, for example, shared with HyperSpark participants how the tech media platform is dealing with the uncertainties and changes brought about by the COVID-19 outbreak. The company had to restructure teams and pivot its business strategy, as numerous events the company was organising had to be postponed.
Building A Network of Support

More than just learning from the experts, some startups are also learning from each other. "It's the first time we had a space to talk to so many other co-founders, and it's really amazing how everyone's sharing advice and support," says Lei Wong Lei, co-founder of Ottodot, a social video learning platform that wants to make learning fun.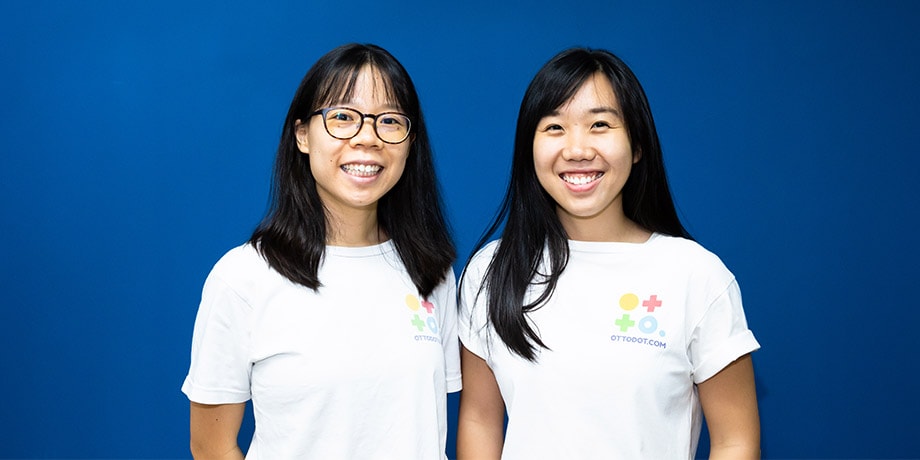 She adds that it was common for participants to hang out after the masterclasses and chat, not just as friends, but also as fellow entrepreneurs, discussing problems they face and possible solutions they can help each other with.
"It's a sense of community, which is really valuable — you don't feel as lonely being a startup founder," shares Wong Lei. Despite the ongoing pandemic, their spirits have not been dampened.
Maegan Yip, programme manager of StartupX, is one of the mentors who is heartened by the tenacity of the teams, despite so many struggling with operations and partner acquisitions due to the pandemic. "I always believe it's the strongest and perceptive founders that will find ways to adapt, re-strategise their focus and adopt the 'pivot, not panic' mindset if an opportunity unfolds," she quips.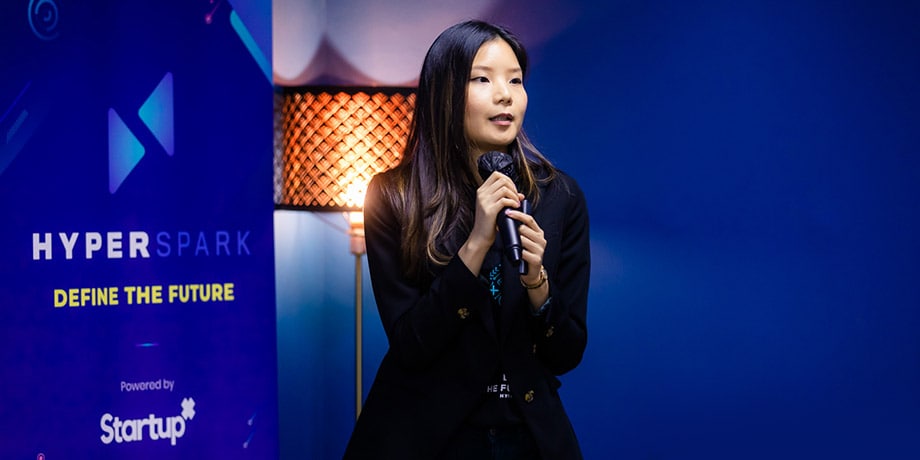 Yip adds, "Some teams have shown significant traction with the rising trends in online shopping and e-learning, such as Reebelo, NOICE and Ottodot, as they've taken the opportunity to diversify their product range and increase marketing efforts to increase their online presence. Ottodot, in particular, managed to secure six paying clients and 200 new users within the first 14 days of launch."
Stay tuned for part two of this HyperSpark article to find out how the teams geared up for Demo Day, which is happening online on May 6!
Register here to be part of the action.