Startups Talk About the HyperSpark Pre-accelerator Programme (Part 2)
Startups Talk About the HyperSpark Pre-accelerator Programme (Part 2)
What do we have in common with startups? A burning spirit of venture and innovation. Through HyperX, a sustainability-focused hackcelerator we launched in partnership with StartupX, we propel innovative solutions that can help shape a better, smarter and more sustainable world.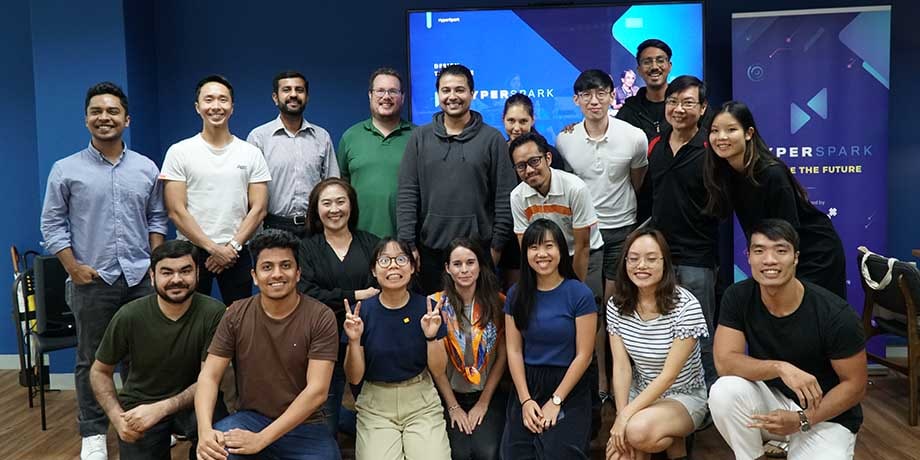 When you think of a pre-accelerator programme, you are likely to picture stressful, fast-paced situations where startups are tirelessly working to perfect their business models and pitch deck, going through the highs, lows and everything in between. And you're not wrong.
Joyce Tay, chief strategy officer of StartupX — a grassroots movement that comprises active entrepreneurs — recognises the stress that startups may go through, from her years of experience organising accelerator programmes. "For the most part of such programmes, startups are in a state of mind where every day is a hustle; they're trying to build the startup, they're dealing with day-to-day operational challenges, they're preparing for Demo Day — there're just so many things happening at once."
"Taking care of their mental state is very important," she points out. And that is why HyperSpark has sessions such as pizza night — an event where the various teams gather to connect and unwind over pizza. More than just getting feedback from mentors, startup founders are given opportunities to interact with other teams and get feedback from peers.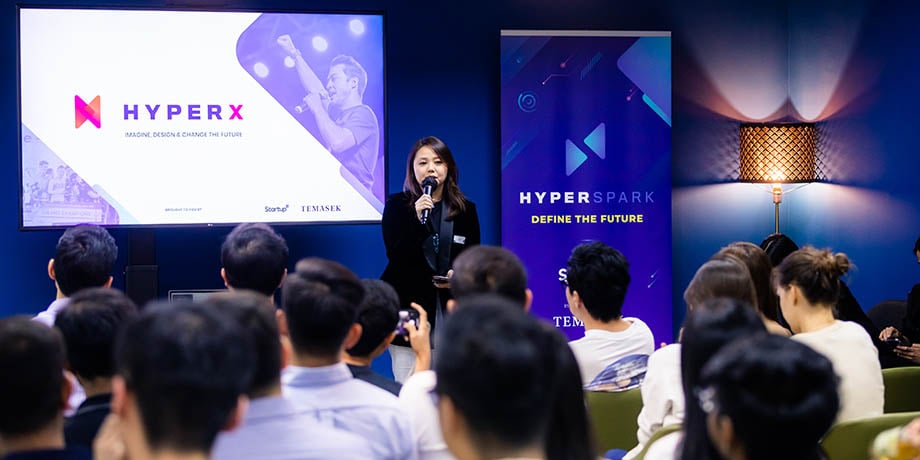 This first phase of the programme culminated in an internal evaluation, where all 22 teams had to pitch before a selection committee. Tay, who was also part of the selection committee, was happy to see that the teams had taken their feedback onboard and incorporated that into their pitches.
Accredify is one of the teams that had improved over the weeks of HyperSpark thanks to feedback from both peers and mentors. Accredify's CEO and co-founder, Quah Zheng Wei, shares that his lowest point was on launch day itself, where all the teams had to give a 60-second pitch. "With little training, I found it extremely difficult to explain what we do in that short span of time. Coupled with stage nerves, I didn't even get to share half of what I'd wanted to," he laments.

Fast-forward a month later, and Quah is now confident in his team's pitching skills as they have been receiving positive feedback regarding their improvements. "Perhaps it was a blessing as things turned out to be better and better each week," he says.
Morgane Soret, co-founder of NOICE, was another who found the internal evaluation day to be a breeze thanks to the practice they had. "Pitch day was both stressful, because we want to be selected and show the team our progress and at the same time easy, because we have been so well prepared," she says. NOICE, another of the top 10 startups, wants to "create a world where having a positive impact is as simple as brushing our teeth", shares Soret. The startup is doing so through organic personal care products such as toothpaste, which it creates, produces and distributes with a zero-waste approach.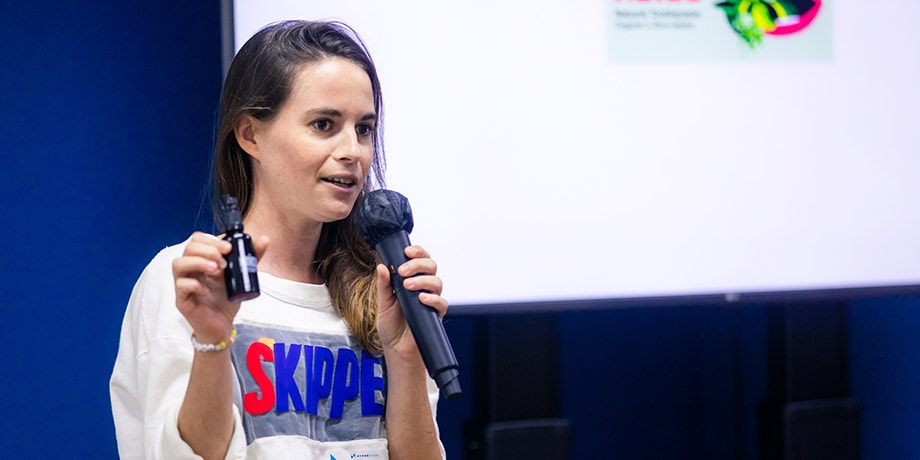 Staying on the Right Track
Once the internal evaluation was over, it was time for the top 10 teams to focus on the last milestone: Demo Day. To help them take their startups to the next stage, HyperSpark provided the teams with resources such as grants and domain expertise. Weekly check-ins are also part of the programme, and for many startups, these check-ins help to ensure that they're on the right track.
Sean Tan, founder of Insect Feed Technologies, a tech startup that farms insects such as black soldier flies as a sustainable source of protein for the aquaculture industry, shares, "Your programme managers grill you a lot on what progress you're making every week, so it really forces you to think about the work you've done and stay focused."
Being in a sustainability-focused programme like HyperSpark also helps startups concentrate on achieving their common goal: to help create a better, smarter and more sustainable future for everyone. Reebelo's chief product officer, Fabien Rastouil, says, "It is very important to keep your focus on your early mission, especially when your startup is growing fast like how Reebelo is."
Reebelo is tackling the problem of e-waste — the fastest-growing waste stream — by making refurbished electronics more accessible and affordable to consumers on its marketplace. As a result, HyperSpark "pushed us to emphasise much more on our sustainability angle," Rastouil says. He adds, "Putting our mission at the centre of what we do is important not only for Reebelo's brand and positioning, but also for building a team of super motivated climate 'Reebels'."
While the problems that each face are unique, StartupX's Tay observes that there are common traps that startup founders tend to fall in. Founders may fall in love with their solutions and not realise that they aren't actually solving any problems or catering to user needs, Tay shares, or they may be unable to view the problem from another perspective.
"A lot of people get stuck in the early phase of trying to do too many things at once without considering that the product hasn't found product market fit yet," Tay says. "We really need to remind founders not to fall in love with their own products; they need to figure out the problem they want to solve and whether the solution they have in mind is something that people actually want to use."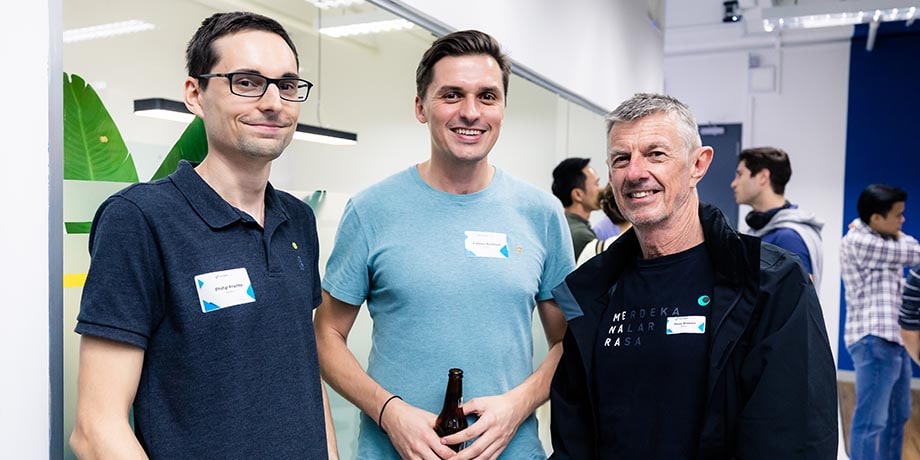 Peter Browne, founder of Intangible Communications and HyperSpark mentor, agrees on the need to solve real-world problems. The ongoing COVID-19 pandemic could even be a chance for the teams to refocus their activity to find new opportunities. "It's important when you are challenged that you go back to basics. In the case of startup businesses — rediscover your belief. Does the problem still exist? Do you still believe in your solution?"
"Finding your belief helps you re-discover your strength," he stresses.
Moving Towards a Common Goal
The teams had to be up to strength before Demo Day, which happened on May 6. In light of the pandemic and recent circuit breaker measures implemented by the Singapore government, HyperSpark's Demo Day took place with a twist: instead of pitching in front of a live audience, the teams did so in their own homes. While this definitely affected the preparation, they remain unfazed — and excited.
Insect Feed Technologies' Tan shares, "The dynamics definitely change as you won't be able to engage the audience and see their immediate reactions, but the main points are the same: you still have to have good delivery and the energy must always be there."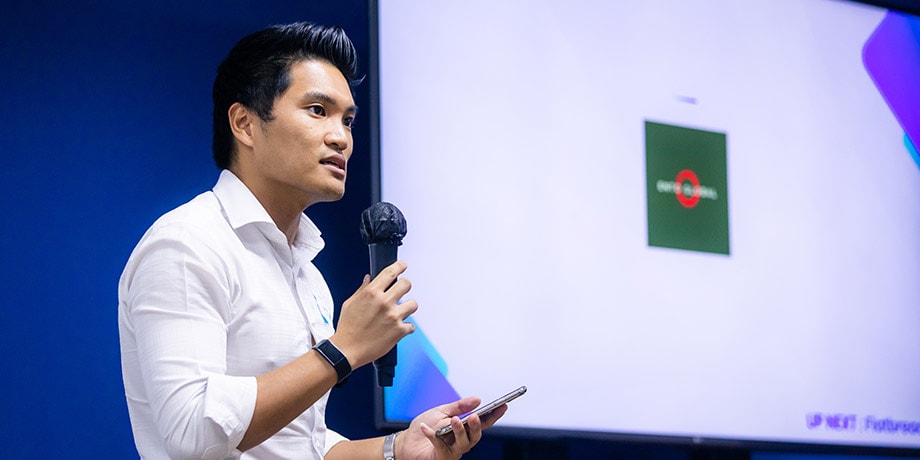 For NOICE's Soret, a virtual Demo Day also served as good practice as the world has been rapidly undergoing a digital transformation even before these global challenges. She comments, "This teaches us how to work remotely but still be able to efficiently create digital relationships, which is super useful for me as a co-founder of an online business."
Such perseverance has not gone unnoticed. Sang Shin, our director of Digital Innovation and HyperSpark mentor, observes, "The challenges brought on by the circuit breaker have met the enthusiasm of people trying to make sustainability impact." He believes that the pandemic will help harden the founders and forge entrepreneurial resiliency.
The mentors were excited to see the teams showcase their stories of growth and success on Demo Day. With the common goal of creating a better future, "we are all in the same boat, rowing together to the same destination," Shin says.
Watch the teams present their pitches on HyperSpark's virtual Demo Day here.