Project Chulia Street Migrant Workers
Project Chulia Street: What's in a Street Name?
Find out what a street name that was changed in 1921 has to do with the well-being of migrant workers in Singapore.
Sustainability is at the core of everything we do at Temasek. This article is part of Generational Investing, an ongoing series featuring individuals and activities that create a better world for future generations, through creativity, innovation and sustainable practices.
The dormitory is buzzing with energy.
Amidst the sea of some 6,000 smiling faces, men are lining up for food while others make new friends over games. This is not a regular day, but rather, one that many of these men look forward to — a fiesta planned by Project Chulia Street, a non-profit group that aims to improve the well-being of migrant workers in Singapore.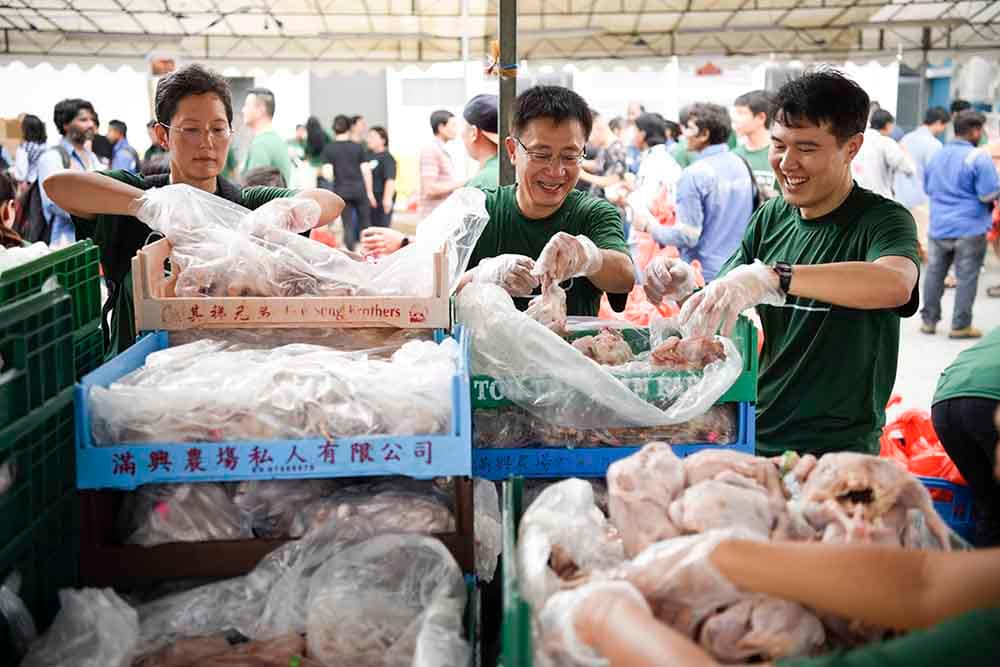 What's in a Street Name?
Unbeknown to many, the busy Chulia Street in the heart of Singapore's business district was initially named Kling Street.
Back in the 19th-century, the Indian community in Singapore was largely referred to as "Klings" — a corrupted version of "Kalinga", an ancient kingdom in India. Although the term was commonly used then, it is not known why the street was so named. "Kling" was eventually considered derogatory to the local Indian community and it was changed to Chulia Street in 1921 after a proposal made by the Indian Association of Singapore.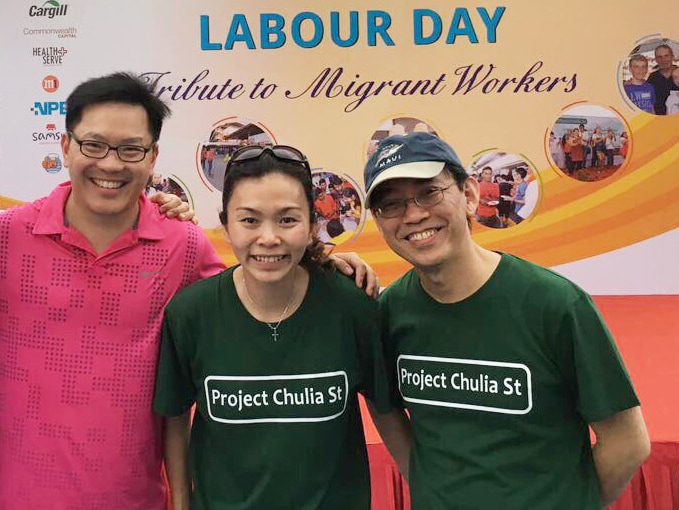 "The name Project Chulia Street is a nod to what happened in 1921, when the parliament of that time felt that the immigrants or migrants in our midst should be recognised," explains project co-founder David Goh.
Managing director Shaun Lee, the only paid full-timer in Project Chulia Street agrees. "We're here to re-dignify the migrant workers in Singapore."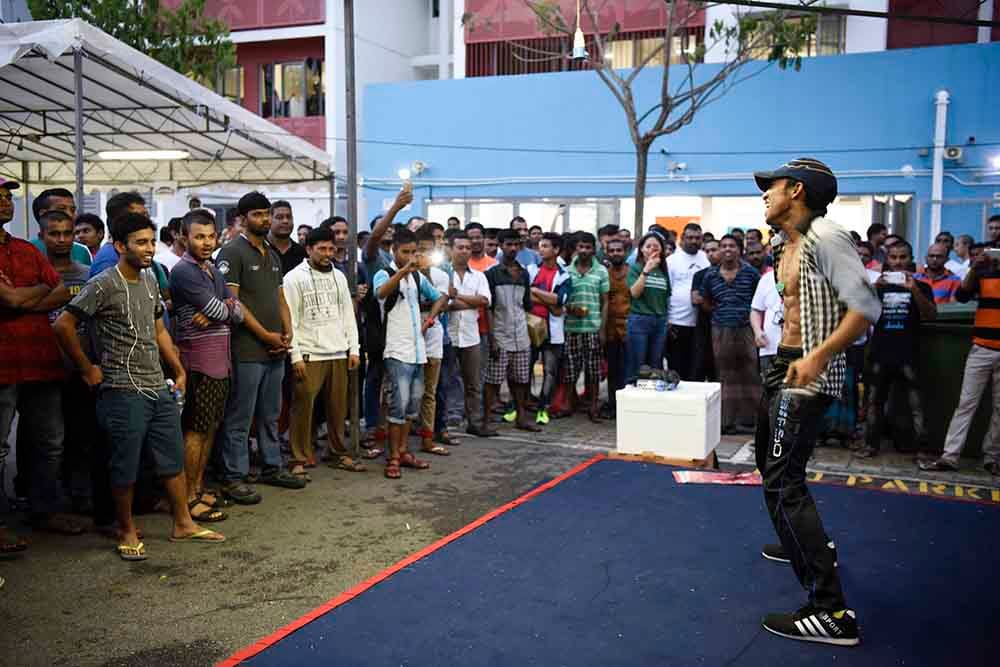 To David and Shaun, the welfare of migrant workers is a deeply personal affair. "For many of us, our families were migrant workers. My father moved to Singapore when there was a communist uprising in China, so the idea of being a worker in a different place kind of always resonated with me," explains David.
"I feel that sometimes in society we have a bit of a gap where migrant workers are of a different status. And we're trying to break that," adds Shaun.
Breaking Social Barriers
David reiterates that Project Chulia Street is not an advocacy group for labour rights. Instead, the group aims to provide a platform for both businesses and individuals to interact with the workers.
One of the first events that Project Chulia Street started was a periodic fiesta.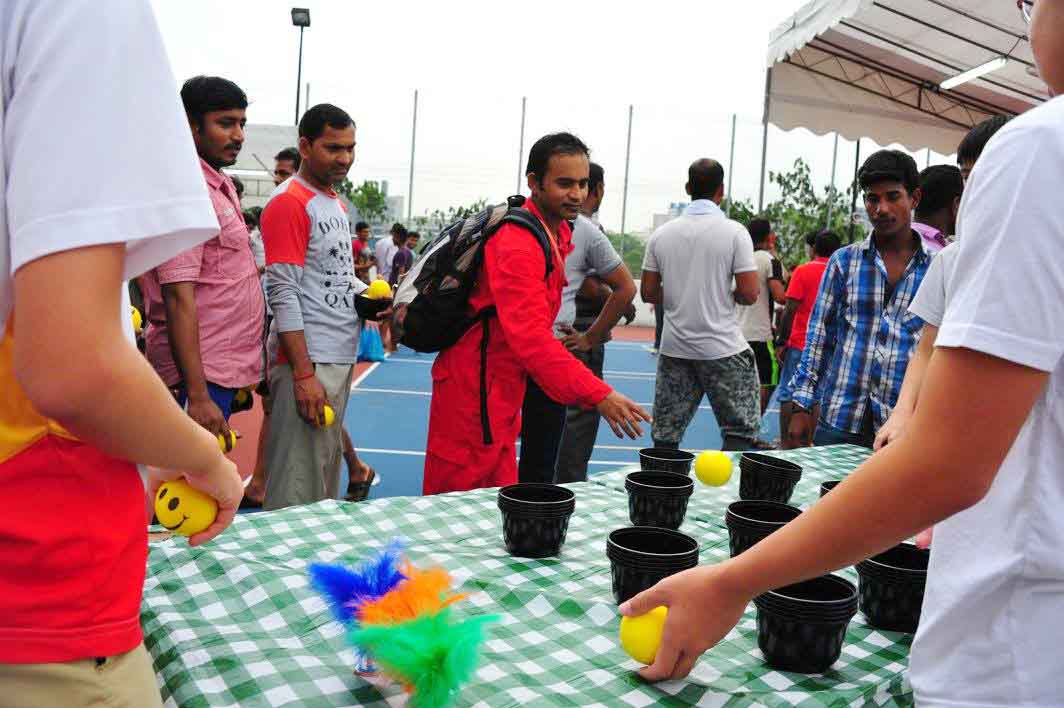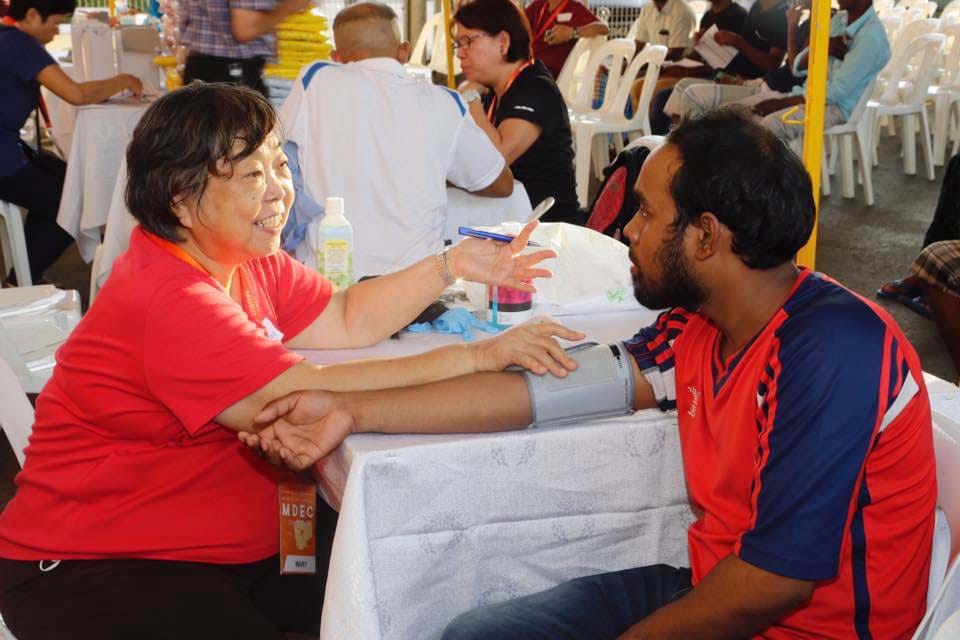 At these lively events held on Sunday evenings, the dormitories are a hive of activity as volunteers gather to cook huge pots of chicken curry for the workers, while others bond over tabletop games. Volunteer doctors are also on-site to conduct free health checks.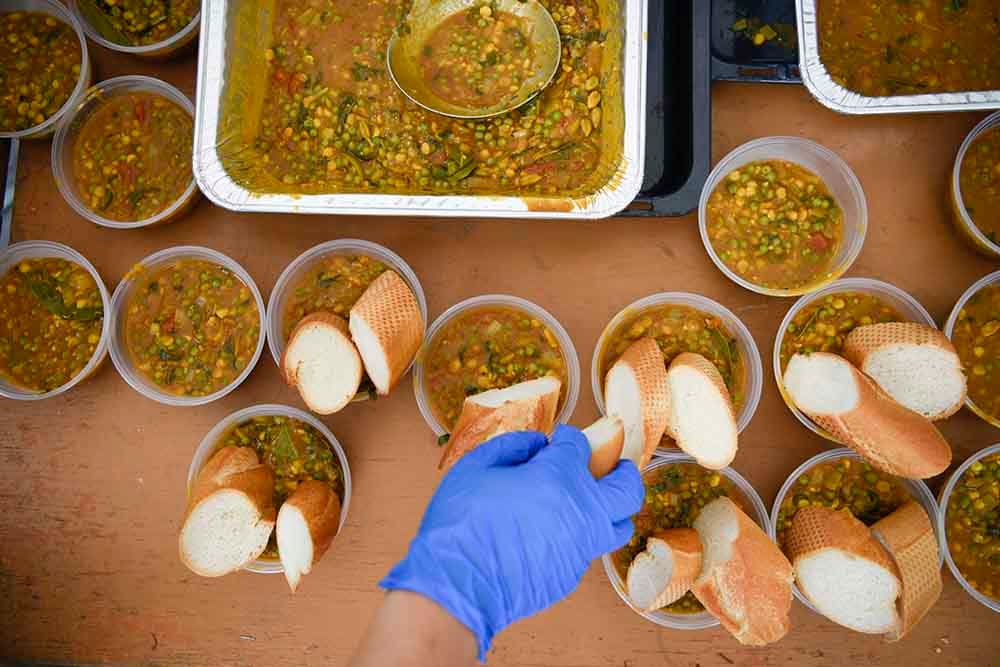 Curry, in particular, is a big hit. "A lot of Burmese like spicy food! We also have curry fish head in Myanmar, but it is spicier," explains Aung Cho Win, 29, a Burmese migrant worker who specialises in AutoCAD and machinery.
According to the group, the average turnout for a fiesta is a staggering 6,000 workers, with the number of volunteers totalling 250 at its last event in December 2017. Volunteers can sign up for the fiestas through the group's active Facebook page.
Born out of a meeting between David and an old friend who works at the workers' accommodation operator Westlite Accommodation, Project Chulia Street has, to date, organised six fiestas with the operator.
"Fiestas have always been close to my heart," shares David. "Relatives on my maternal side are from Indonesia, so I recall standing in line to get a packet of food at the Indonesian Embassy every [year on] Indonesia's Independence Day when I was young. This idea of getting a meal is comforting, it's like [being] welcomed."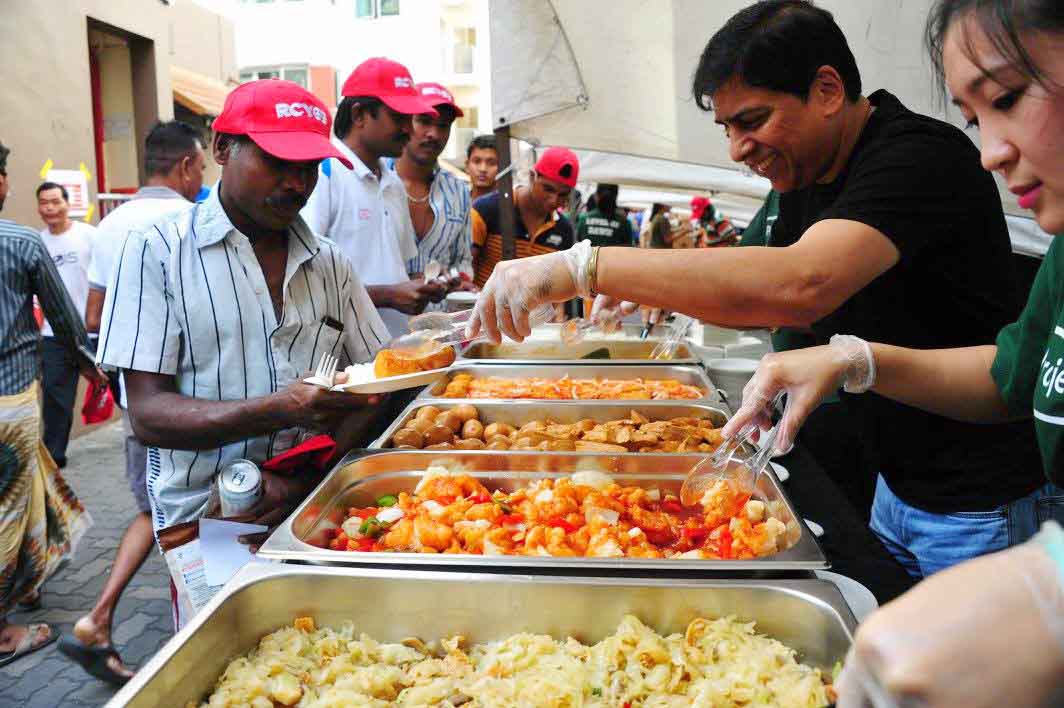 "On International Migrants Day last December, we had three main entities — Temasek, Free Food For All, and the Food Bank Singapore — coming together to multiply the food that we gave. The core item was 5,000 vegetables of different varieties, and we were able to add on fruit, 6,000 eggs and 11,000 cans of Vitamin C drinks because of all these key partners," he says.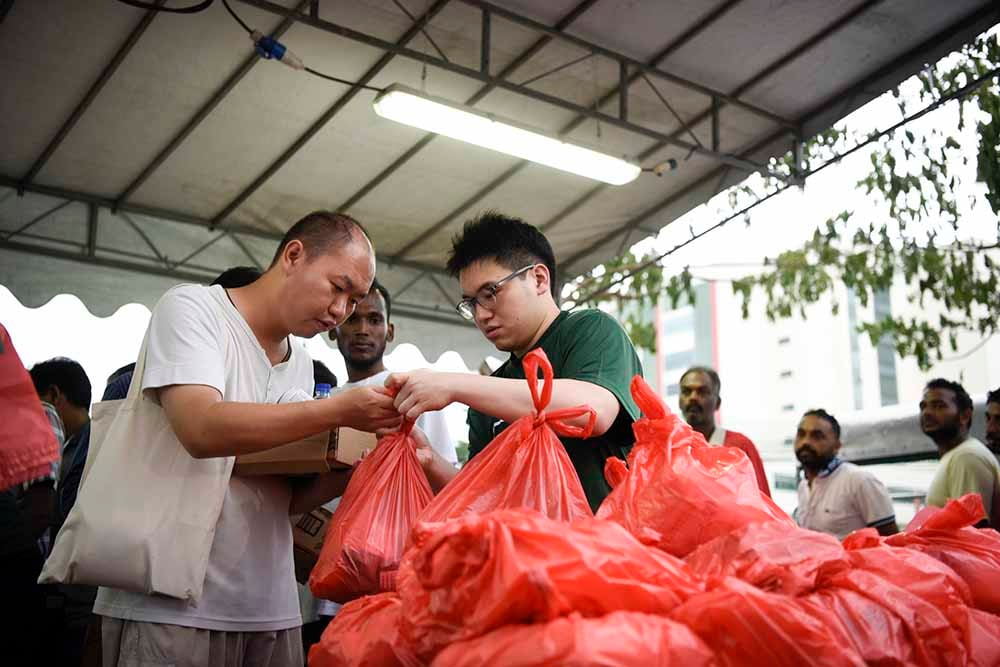 A Home Away from Home
A smile is truly all it takes to make someone else's day.
And that's what the volunteers at the fiestas discover, as they connect with the workers, breaking bread together and smiling for pictures. "Some of [the migrant workers] even called home to tell their wives and say, 'See, I'm with this person!' It's sort of like, I've gone to this new land and I made a friend," says David.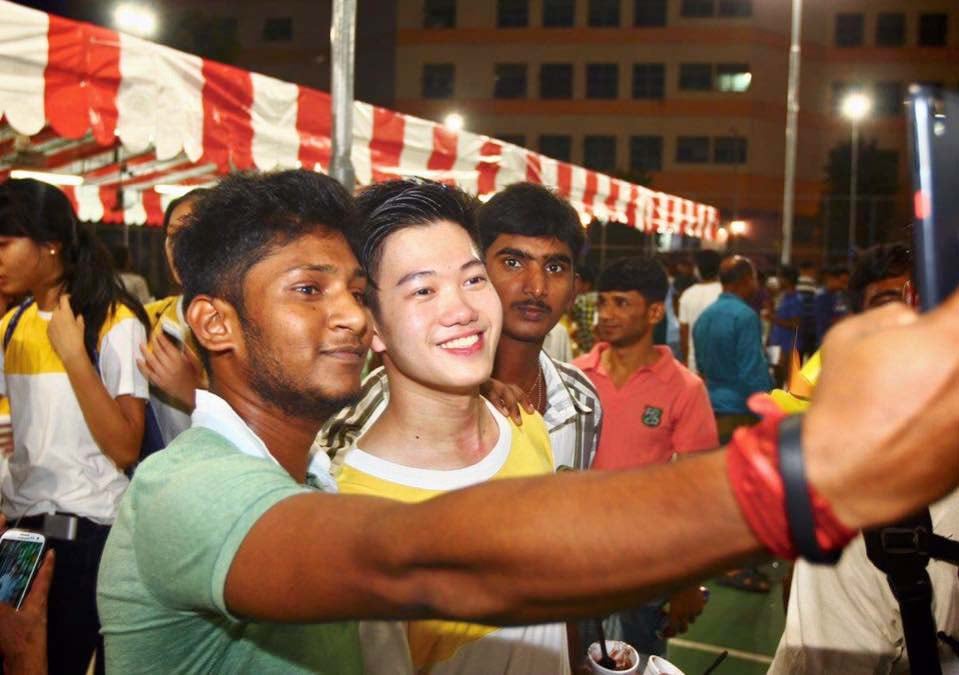 For Shaun, an incident that has stuck in his mind is meeting a migrant worker who had travelled for almost an hour via public transport from his dormitory in Jalan Papan to Toh Guan just for a fiesta. That worker is now also a volunteer with Project Chulia Street.
"In order for our economy to be sustainable, we require and depend on migrant workers. Fiestas are critical because they offer a platform for Singaporeans to interact with migrant workers, to just understand and thank them," Shaun explains.
The grand plan, however, involves more than just fiestas. In its effort to promote social change and mobility for migrant workers, Project Chulia Street is currently in talks with Westlite Accommodation to explore initiatives to educate workers and arm them with life skills such as financial literacy and project management.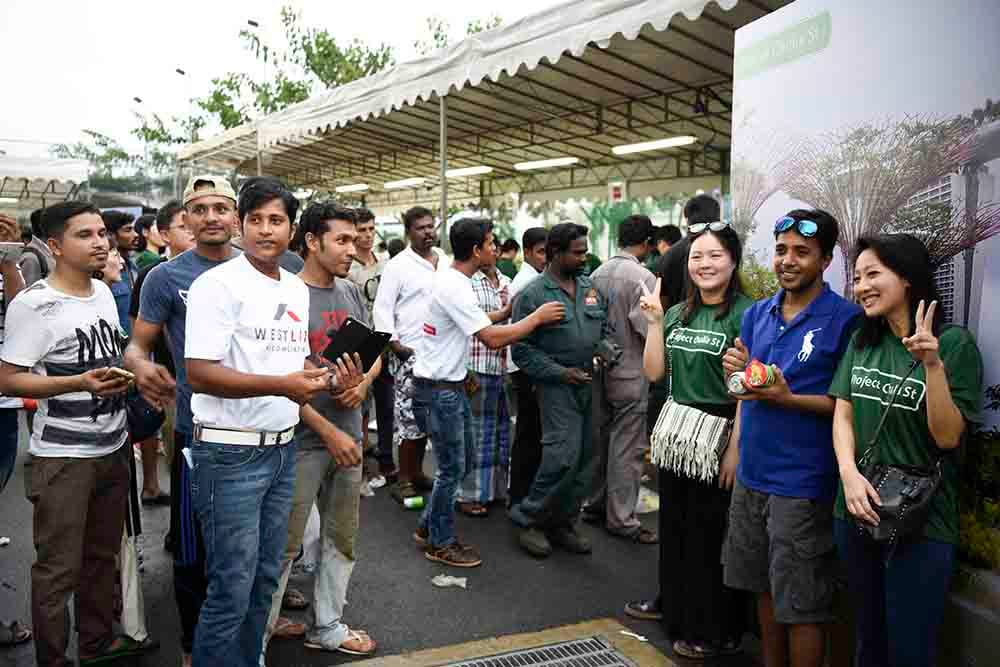 The group has also been tackling Singapore's food wastage problem. Unconsumed food from hotel buffets is stored in a blast freezer in the hotel before being transported to the dormitories twice a month. Project Chulia Street hopes to one day be able to provide food for these workers on a daily or weekly basis.
At its heart, David maintains that Project Chulia Street is all about coming together and connecting over shared humanity.
Here at Temasek, we place sustainability at the core of everything we do. We strive to build a better world, always with tomorrow in mind.