Going Green with Fashion: 3 Ways to Save the World in Style
Going Green with Fashion: 3 Ways to Save the World in Style
#DidYouKnow: you're wearing the second dirtiest thing in the world.
Sustainability is at the core of everything we do at Temasek. In this ongoing series, we look at ways and people who create a better world for future generations through innovation and sustainable practices.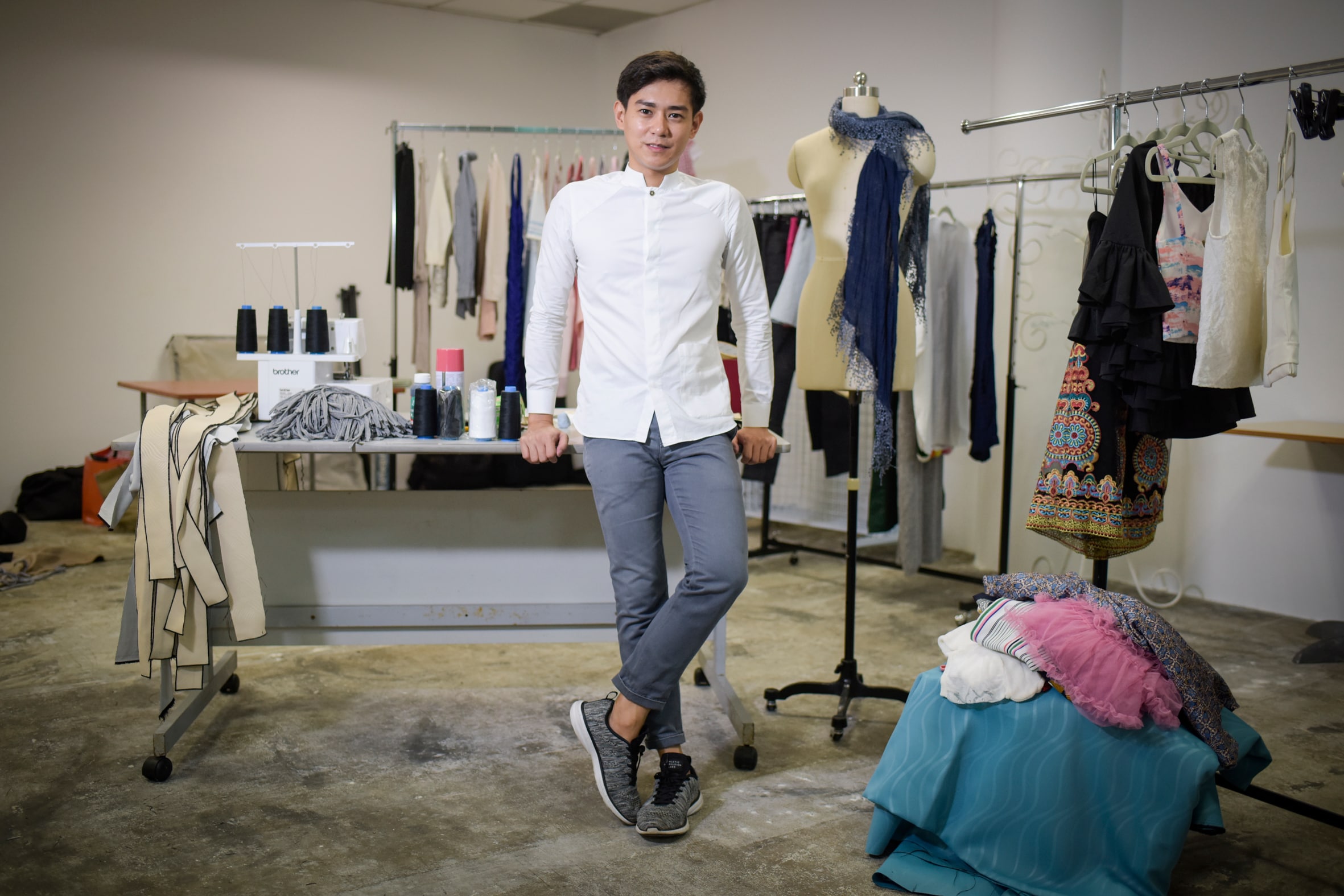 Last time this year, fashion was all about off-the-shoulder tops and baseball hats. This year, it's about top-to-toe denim and wider-than-your-doorway hats.
The fashion industry is churning out new trends every week to meet our ever-growing sartorial needs. According to The True Cost, a documentary film exploring the impact of fashion on people and the planet, the world is consuming about 80 billion new pieces of clothing every year. That's more than 400 percent the amount consumed just two decades ago.
It should come as no surprise, then, that the apparel industry is said to be the world's second largest industrial polluter according to high-end retailer Eileen Fisher, accounting for 10 percent of global carbon emissions, right behind the oil industry. But thanks to the following eco-friendly initiatives, you can now update your wardrobe without adding to the growing pile of textile waste and pollution.

1. Swop, Not Shop

Fashion entrepreneur Raye Padit may love the fashion industry, but he loves the environment more.
After conducting an informal survey among working professionals between the ages of 25 and 34, the former marketing professional found that most people in Singapore use only 20 percent of what they have in their wardrobe.
A 2016 survey by Channel NewsAsia revealed a similar statistic. According to the results, the average Singaporean purchases 34 pieces of brand-new apparel and discards 27 items of clothing every year.

Determined to reduce the amount of clothing waste in Singapore, Raye set up Swapaholic. Launched in 2016, the social enterprise encourages people to swop their preowned apparel for pieces from someone else's wardrobe — a fun way for Singaporeans to revamp their closet without increasing the demand for brand-new clothes.
Here's how it works: raid your wardrobe for clothing you never wear, register online for an upcoming swop, drop off your preowned apparel at a designated venue and receive points that can be used to exchange for items at the next swop event.
Swapaholic's first publicised swop saw 30 attendees, most of whom were from the expatriate community. This quickly grew to a database of 1,300 swoppers, mainly working professionals between the ages of 25 and 35, after tying up with organisations like the PUB and Facebook.
To date, Swapaholic has saved some 15,000 pieces of clothing and accessories from landfills by passing them on to new owners.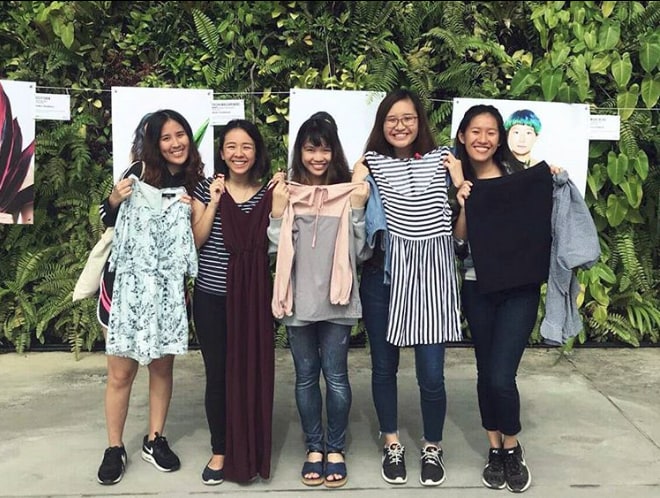 "It's fun to see friends pick out clothes for each other. We even get couples attending our swop events with their babies in prams. Some people have come up to us and said that they've stopped buying new clothes since participating in our events. From what I've seen, swopping really can become the new 'shopping'," Raye adds.
2. Fast Fashions Fade, (Sustainable) Style is Eternal

Instead of turning to fast fashion — a term used by fashion retailers to describe low-cost, low-quality designs that move quickly from catwalks to stores — you can also invest in clothing that uses sustainable and durable fabrics.
These days, sustainable fashion is more cutting-edge than you think. For example, US-based biotech startup Bolt Threads makes high-performance clothes out of spider silk-inspired material — spun from yeast.

That's right, you could be wearing an outfit made from micro-bugs.
The silk fibres said to be stronger than Teflon and softer than a cloud, are inspired by natural silks and produced through fermentation, using yeast, water and sugar from plants that are grown, harvested and replanted. This material is more sustainable than polyester, which is made from petroleum, a non-renewable resource.
Traditionalists might want to opt for bamboo fabrics. Known as one of the world's most renewable materials, bamboo takes just three to four years to go from seed to harvest. It is also naturally pest-resistant and can be grown without fertiliser. Most importantly, pure bamboo fibre is biodegradable.

A spider silk-inspired tie made from yeast? Yes, please!
3. Rent, Return, Repair, Repeat

Imagine having access to the latest fashion season's must-haves without hurting your wallet or the planet. Well, imagine no more. You can now get an #Instagram-worthy wardrobe for a fixed monthly fee from clothing rental services that are popping up in the local fashion scene.
Companies like Style Theory and Covetella let you rent a few pieces of clothing at a time for a monthly subscription fee and sometimes offer minor alteration services. When you want to try something different, you return the ones you have and pick your next few. In short, you don't pay per clothing item, you just pay for using their service every month. It's like Netflix, for fashion.
There's no need to worry about grime or wear and tear. The clothes are usually dry-cleaned and inspected before they are delivered to the next customer.
The best part about these clothing rental services is their focus on upcycling fashion. They understand that there is a pressing need, now more than ever, to turn to more sustainable fashion choices and have built this philosophy into their business models.

Here we sew again! Watch how textile artist Agatha Lee gives old clothes a new lease of life with a needle and some thread.
With '90s fashion making a comeback, you can also stay on-trend by repurposing your old apparel. Steal a tip or two from local YouTubers who teach viewers to mend or upcycle unwanted or torn clothes at zero cost. Alternatively, attend a Repair Kopitiam community repair session and learn to revive your pre-loved pieces alongside other DIY fans.
With a wide range of consciously designed clothing and fun, upcycling options at your disposal, shopping responsibly has never looked this good.
"I just hope we can all be responsible when it comes to [shopping] because clothes is more than fashion. It's a way for us to communicate without saying a single word and it should represent your values. For me it's about respecting lives and respecting the environment because our duty is to preserve it or make it better," Raye muses.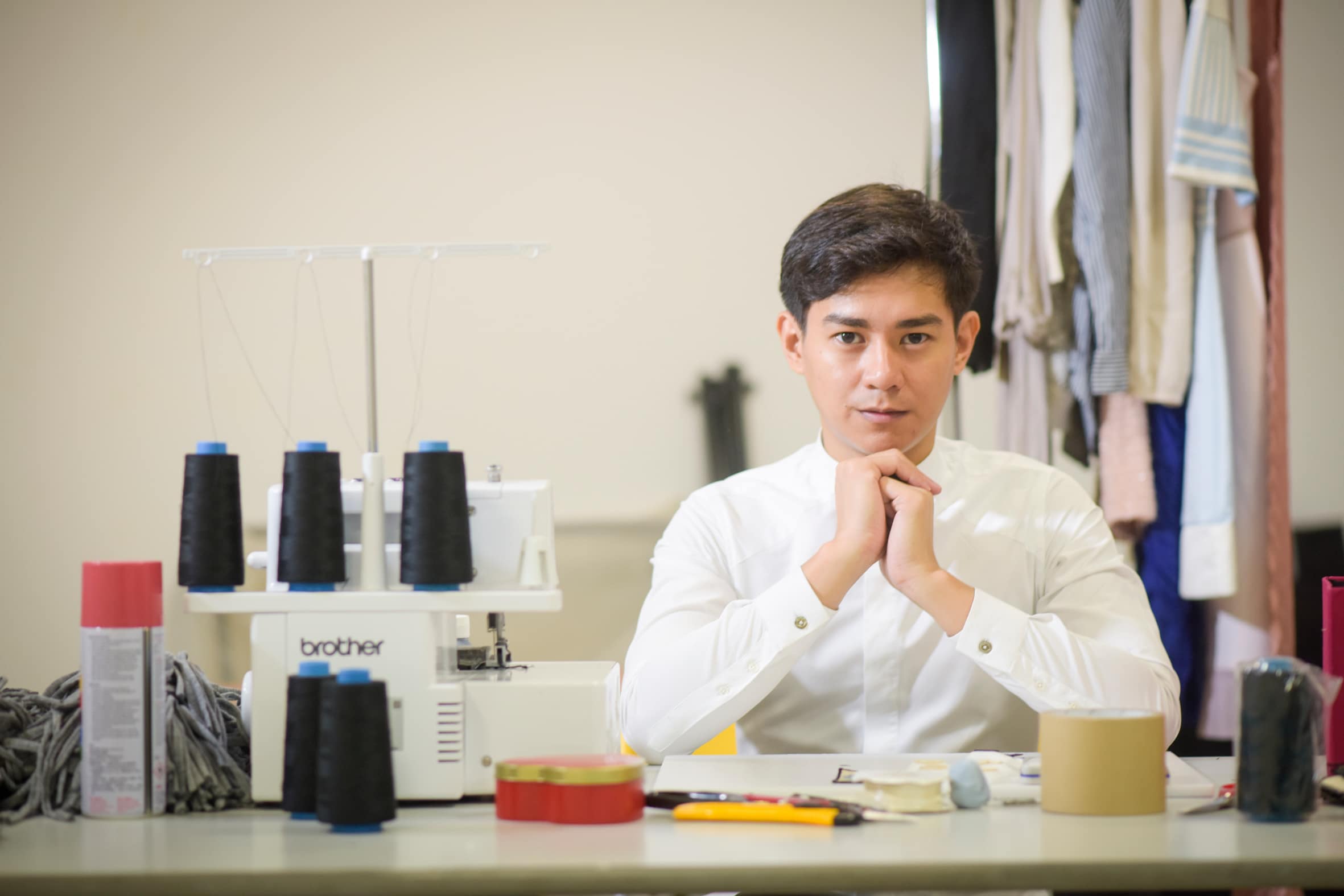 Here at Temasek, we place sustainability at the core of everything we do. We strive to build a better world, always with tomorrow in mind.
Temasek is an investor in Bolt Threads.