Sustainable Fashion: When One Man's Trash is a Designer's Treasure
Sustainable Fashion: When One Man's Trash is a Designer's Treasure
Young people interested in fashion and sustainability were provided with the opportunity to develop their passion through Trash to Fash, an upcycling fashion design competition organised by Temasek. They learnt that no one is too young to spark change.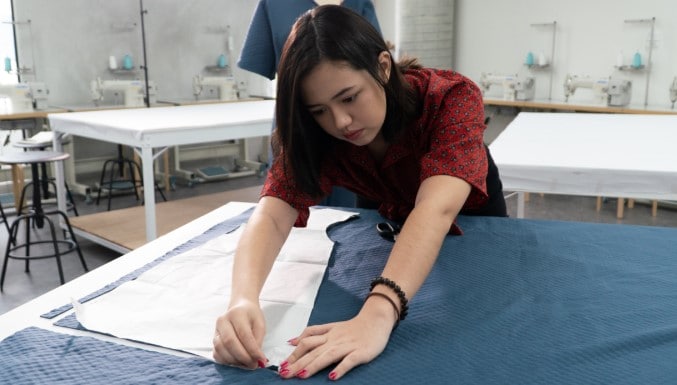 Tears welled up in fashion design student Leeanne O'Donnell's eyes when in 2016, a friend shared a video of Rana Plaza, a garment factory in Bangladesh, collapsing and killing over 1,100 workers.
"I saw crushed limbs and so much pain. My heart just broke," said the 20-year-old diploma student at LASALLE College of the Arts.
She then started reading up on clothing manufacturing processes. She was shocked to learn about the massive amount of waste this produced — and how factory workers' lives are put at risk.
According to the UN Conference on Trade and Development, the fashion industry is the second most polluting industry in the world. It is responsible for producing around a fifth of the wastewater generated around the world, and eight percent of global greenhouse gas emissions.
We have to limit global warming to 1.5 degrees Celsius — or face catastrophic consequences. Read about what we're doing to help sustain our planet.
Designing for Change
Leeanne's interest was piqued when she heard about Trash to Fash, a competition that challenged participants to design outfits using recycled PET (rPET) fabric and materials such as plastic bags and bottle caps. Organised by Temasek earlier this year, the three-month intitiative highlighted that "trash" is, in fact, a valuable component of the circular economy.
"A problem with fast fashion is how it contributes to a throwaway culture and hence, excessive waste," said Robin Hu, Head of Temasek's Sustainability & Stewardship Group.
Temasek's Head of Organisation & People Group Chan Wai Ching, who was one of the five judges for the competition finale, added, "Fashion is an ideal medium for us to promote sustainability because it is part of our everyday life. We wanted to stretch people's imagination of what can be done in the sustainable fashion space."
Keen to make a difference through her designs, Leeanne joined the competition and was among the 25 shortlisted individuals and teams.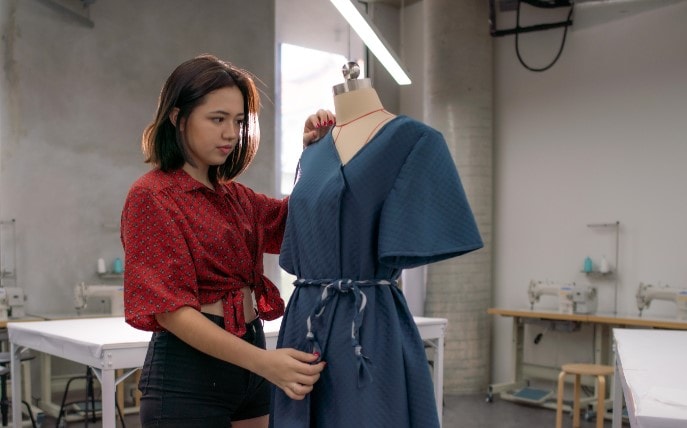 The participants attended a series of talks where industry experts from brands like H&M and Style Theory shared how fashion businesses are transforming themselves to be more sustainable. For example, some companies are renting outfits to consumers while others are changing their business practices to reduce waste.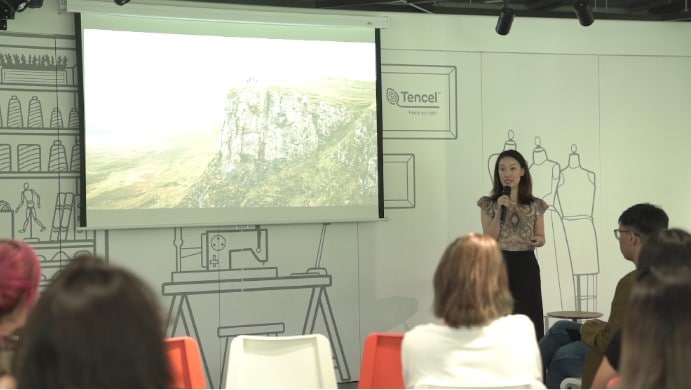 Leeanne said the competition was an eye-opener to how fashion brands can become more sustainable, and hopes to apply what she learnt when she starts working. When she graduates, she wants to work as a fashion designer for a sustainability-conscious brand.
New Epiphanies
As part of the Trash to Fash competition, participants were asked to collect plastic bottles to exchange for the rPET fabric, which they had to incorporate in their outfit design.
Nanyang Academy of Fine Arts fashion design students Teh Qian Yu, 21, and Kee Kai Xuan, 20, who joined the competition together as Team Ethicals, said they collected more than 70 plastic bottles from a few classrooms in just half a day. The experience surprised them because they witnessed first-hand the massive amount of waste that people produce as they go about their daily lives.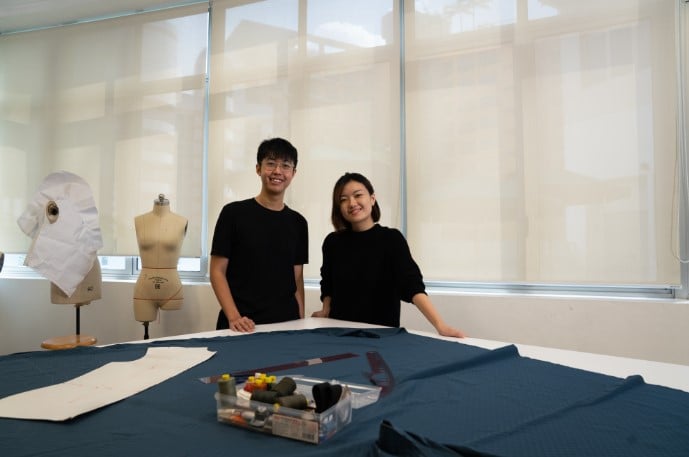 The duo, who are graduating this year, designed an avant-garde three-piece outfit with elements of plastic and leftover materials like sequins and organza. Their outfit design and pitch video impressed the panel judges, clinching them the top prize of S$5,000. The top eight teams also had their apparel exhibited at Marina Bay Sands from 5 June to 7 June, as part of an Innovation Showcase during Temasek's EcosperityWeek 2019.
"We wanted to show that sustainable fashion can come in many styles and be for everyone. We hope to make it popular among more people," said Qian Yu.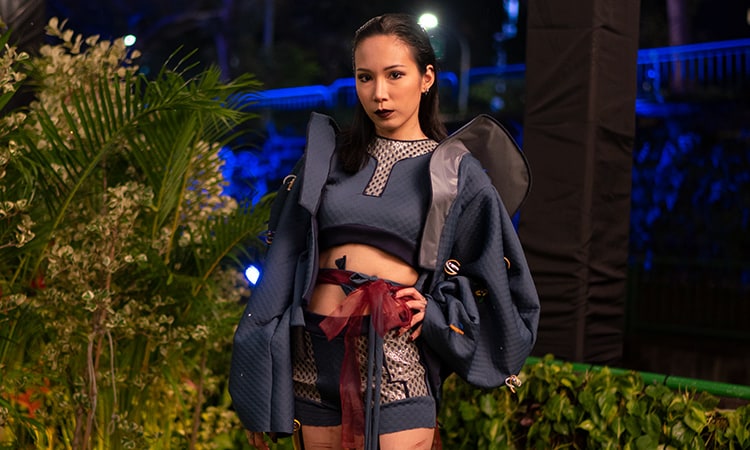 Trash to Fash is the first-ever upcycling competition by Temasek, in conjunction with our Ecosperity Week 2019. More about how we advocate an abc World of active and productive economies, beautiful and inclusive societies and a clean, cool Earth here.