5 Reasons to "Jio" Your Ah Pa to SG's First Senior Health Screening Programme
5 Reasons to "Jio" Your Ah Pa to SG's First Senior Health Screening Programme
Have an elderly relative with vision, hearing or dental problems? Time to check out this new programme that offers health checks from as little as $0.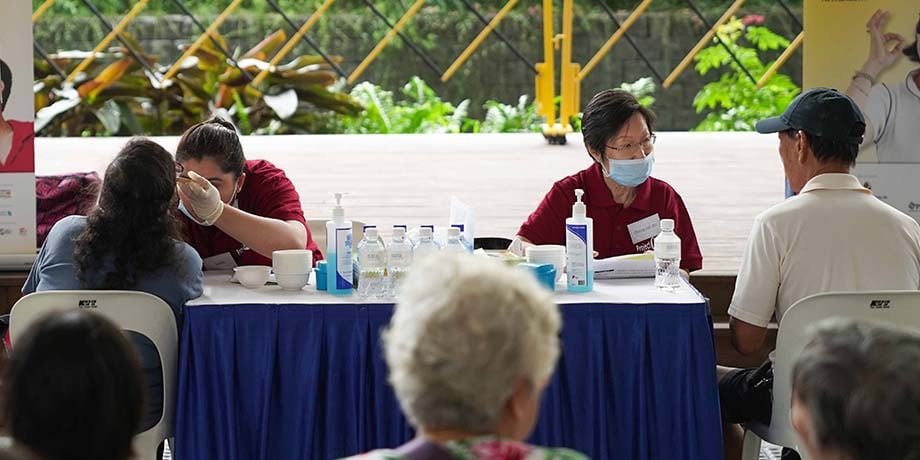 Has your Pa or Ma ever refused to have their vision or hearing checked because of cost or inconvenience? These are common barriers that stop the elderly from going for health checks or following up on their screenings.
But, these concerns may soon be a thing of the past with a new national health-screening programme for Singaporeans aged 60 and above. Supported by Temasek Foundation Cares, Project Silver Screen offers three-in-one functional screenings and follow-up care to seniors who are experiencing a decline in their vision, hearing or oral health at subsidised costs.
Here are five compelling reasons to "jio" your elderly parents to Project Silver Screen.
1. It's Legit — and Could Be Completely FOC
For just S$5, your parents will be able to get their vision, hearing and dental health checked at a one-stop, neighbourhood-based health screening site. To ensure accessibility to seniors, there are a number of screening sites across the country (access the full list here).
The three-in-one health check is free for Pioneer Generation Singaporeans, and costs S$2 for CHAS (Community Health Assist Scheme) cardholders and S$5 for non-CHAS cardholders. Project Silver Screen also helps to defray the costs of associated assistive devices, like hearing aids, glasses and dentures.
2. What's More Convenient than a Clinic-on-Wheels?
With screening site stationed islandwide, there really is no excuse not to bring your elderly parents for a health check.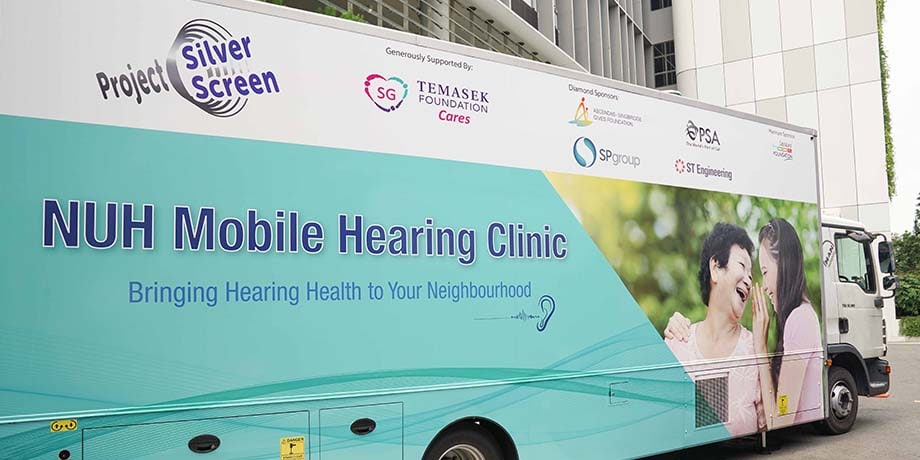 No need to worry about complicated check-in processes either; volunteers are on-site to guide seniors through the various screening stations and engage them in conversation while they wait their turn. Each health check should last an average of 45 minutes — just about the length of an episode of popular period drama Story of Yanxi Palace.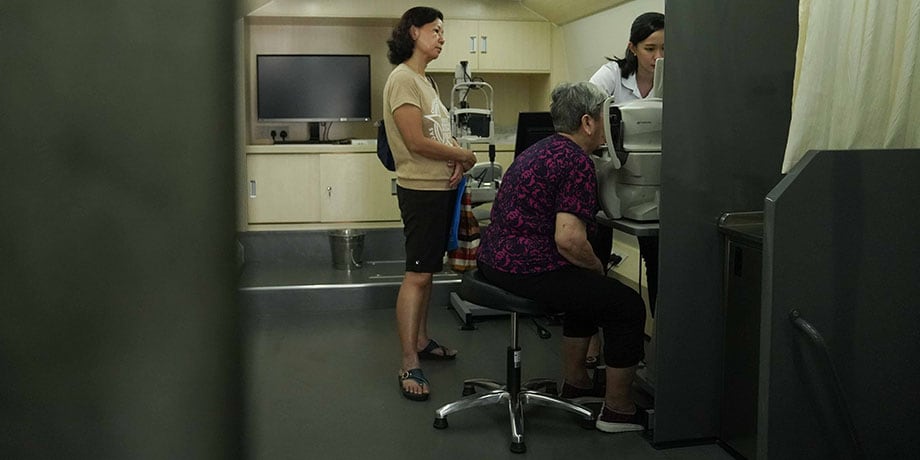 As part of the programme, your parents may also receive follow-up care depending on the results of their health screening. These follow-up services will be conducted separately at mobile hearing and dental clinics or optometrists within the neighbourhood, cutting down on travelling time and costs.
3. Ignorance is Not Bliss
Some seniors avoid health checks for fear of doctors detecting an abnormal condition that may compromise their quality of life. Leaving a problem untreated isn't the answer though.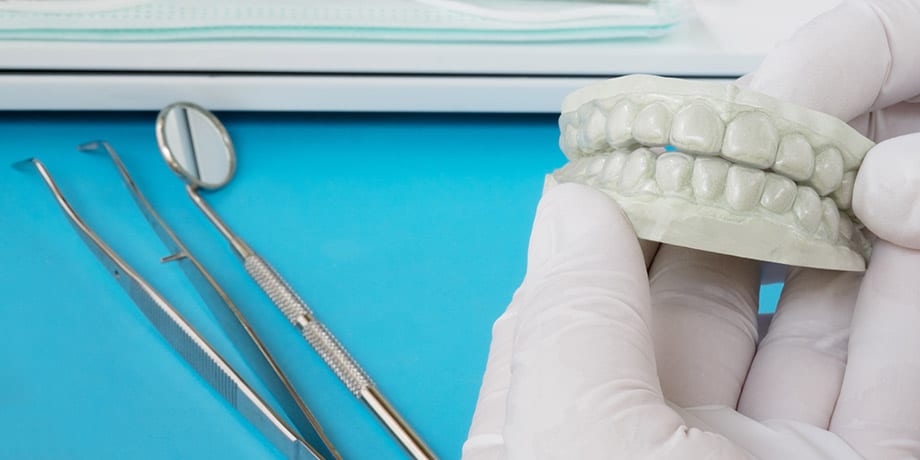 A study published in the journal Annals by the Academy of Medicine, Singapore, revealed that over 100,000 older adults in Singapore suffer from disabling hearing loss. Without visual cues, they may only be able to correctly decipher less than half of what is being said in a conversation.
"Sometimes, I'm unable to hear what my wife is saying especially when I have my back turned to her. In these instances, I just avoid replying because I'm afraid she may get frustrated having to repeat the same thing twice or thrice," says Michael Goh, a 64-year-old who began experiencing hearing problems in 2017.
Similarly, visual impairment can have a profound impact on a person's quality of life, making simple, everyday tasks like crossing the road or wearing clothes difficult to perform.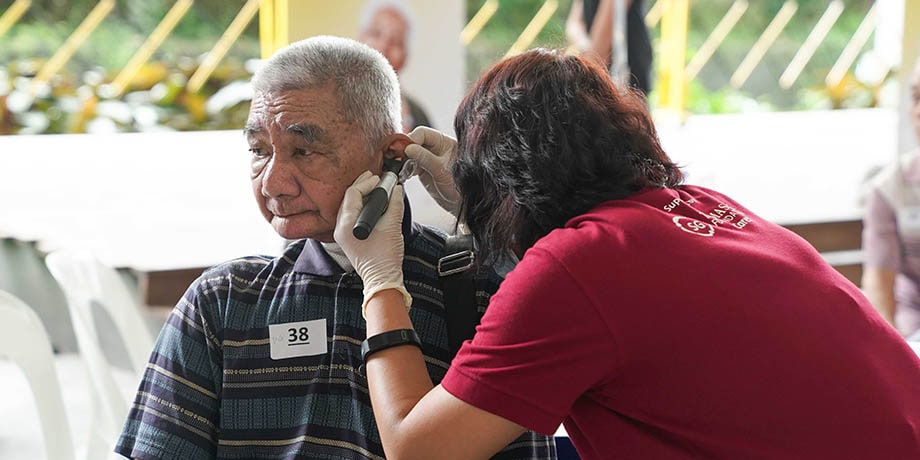 4. "Little" Issues May Be Bigger than You Think
Seemingly insignificant health issues, if left untreated, could also lead to chronic health problems.
For example, did you know that gum disease is associated with diabetes? The American Diabetes Association says that serious gum disease may affect a person's blood glucose control and contribute to the progression of diabetes.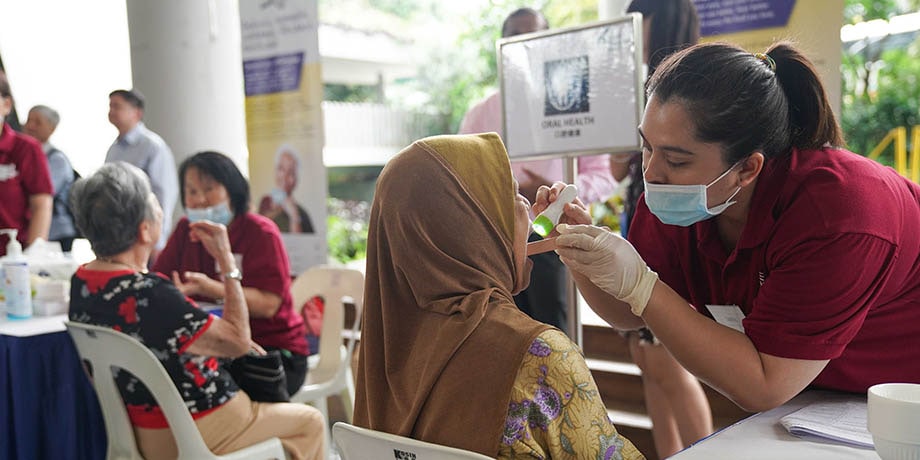 5. Because Your Parents' Golden Years Should be Truly Golden
Between 1960 and 2015, life expectancy at birth in Singapore rose from 59 to 80 years old in males and from 63 to 85 years old in females. Many seniors may want to live longer to reach milestones such as their grandchildren's graduation or marriage, but the quality of longevity is what really matters.
Help ease your parents into their golden years by maintaining their health and quality of life. You can start by bringing them for a S$5 health screening — the first step to enjoying their priceless moments ahead.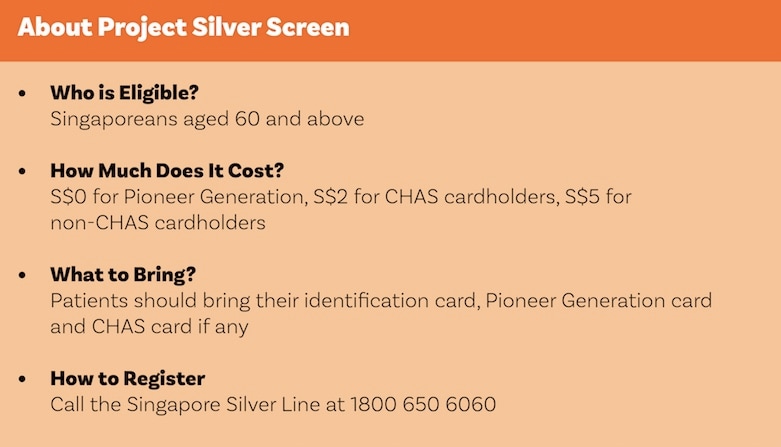 Project Silver Screen is a nationwide, community-based screening for seniors to help them see, hear and eat better. The programme is supported by Temasek Foundation Cares.