5 Reasons to Visit This Intriguing Shophouse Along Orchard Road
5 Reasons to Visit This Intriguing Shophouse Along Orchard Road
From finding out more about plastic pollution and sustainability to grabbing a cup of aromatic coffee, there are plenty of things to do at Temasek Shophouse.
In Brief
Support a good cause and enjoy a fragrant cup of coffee at Temasek Shophouse
Learn more about social and environmental issues — in a fun and novel way!
Relax at an outdoor garden that also makes for a nice backdrop for your pictures
Orchard Road may be best known for its glittering malls, but did you know that you can discover more about social impact in a hip new space located here?
With its eye-catching art deco façade, elegant pendant lights and geometric, floor-to-ceiling glass panels, the newly refurbished Temasek Shophouse stands out from the crowd in downtown Orchard. Near to the iconic MacDonald House, this monochromatic building is not just home to our family of Foundations, but could also be your next go-to hang-out in Orchard Road.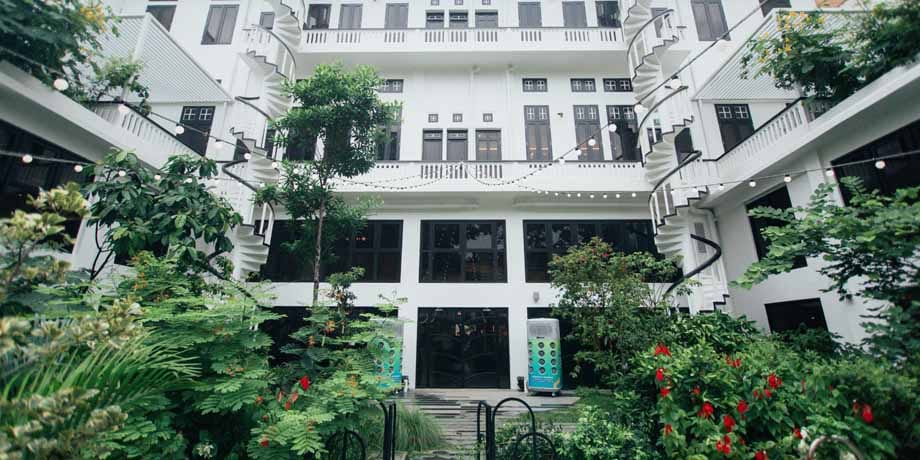 "We believe that doing good doesn't need to be tucked away into different corners of Singapore; it can be here right in the heart of Orchard Road, where anyone can come together and take part in doing something good for our society and our environment," says Yvonne Tay, our director of Temasek Shophouse.
Interested in learning more? Here are five reasons why you should check out Temasek Shophouse:
1. Grab a Drink — With a Side of Social Consciousness and Empowerment
If a cup of coffee is what you need to start your day right, you'll be pleased to know that you can sate your caffeine craving at Temasek Shophouse and support a good cause at the same time! Located in the main lobby, Foreword Coffee is a social enterprise café specialising in coffee that not only tastes good, but is also ethically sourced in Asia.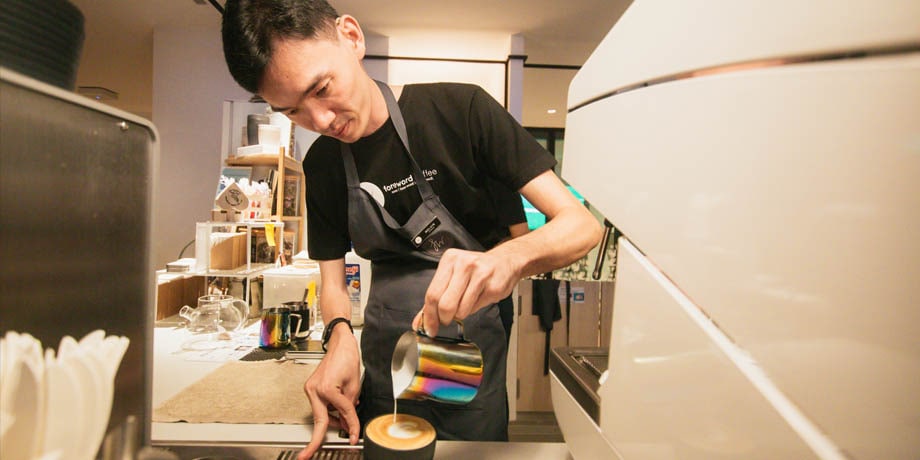 The café also seeks to empower people with disabilities and those who are differently-abled by providing them with employment and skills training in the food and beverage sector.
Tip: try Foreword Coffee's signature Timeless Yuanyang. Here, the humble yuan yang (coffee with milk tea) is served with a twist: a double ristretto shot of Yunnan Ouyang Natural is mixed with milk, and topped with Earl Grey tea in the form of an ice ball. Delicious — and great for Instagram!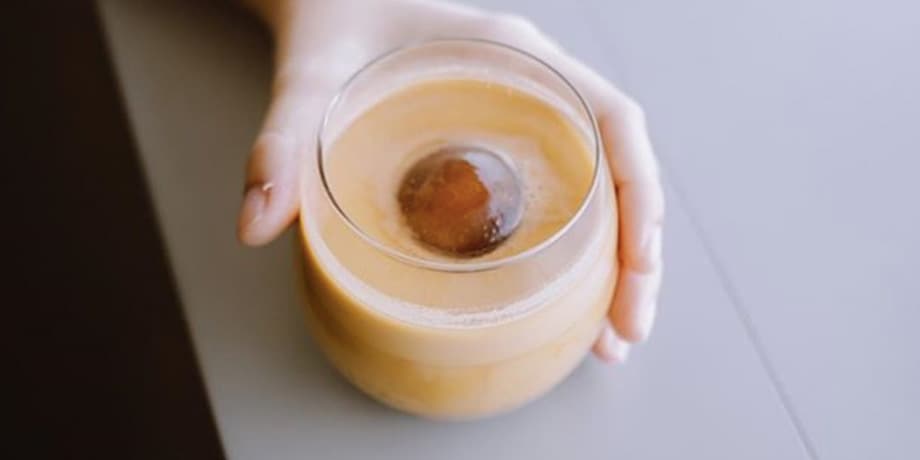 2. Learn About The World's Most Pressing Issues — In A Not-so Typical Way
How many of us reach for single-use items like plastic bottles, plastic shopping bags and disposable cutlery simply because they're convenient? Get some tips on small steps you can take to help kick this plastic habit at the [Not-so] Convenience Store — a pop-up space that runs until end-July.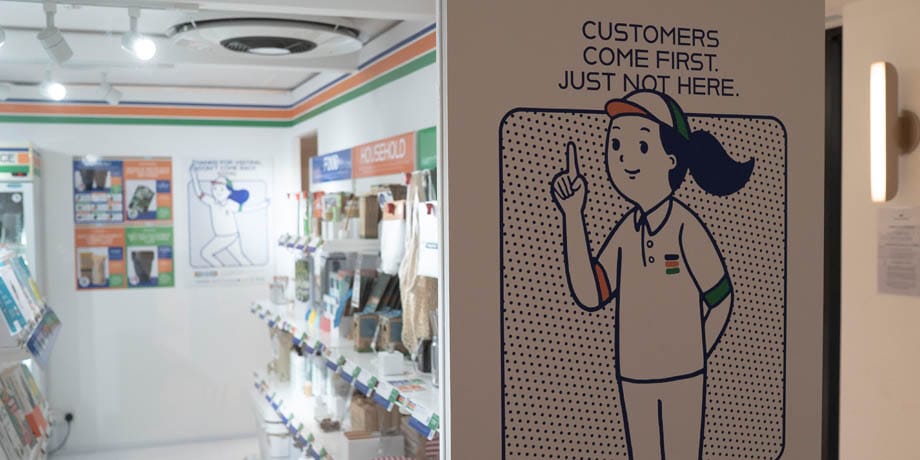 Modelled after a typical convenience store, this exhibition features everyday items stripped of their plastic "convenience": think biodegradable bamboo straws and utensils, reusable nylon bags with adorable prints, fashionable tumblers and more.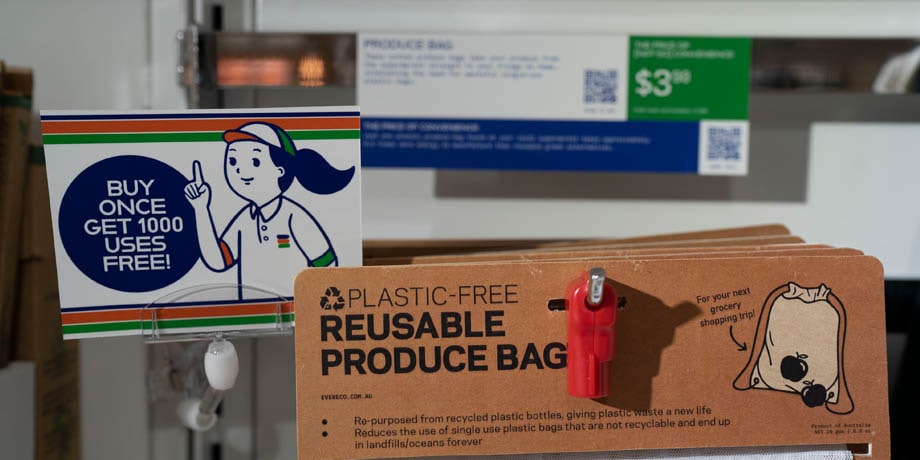 Tip: there's a new exhibition at the Shophouse every quarter, so you can look forward to learning more about a wide range of topics in a novel way. From plastic pollution to mental health, these topics are aligned with our commitment to supporting the United Nations Sustainable Development Goals, by achieving an ABC World of Active economies, Beautiful societies and a Clean Earth.
3. Admire a Fashion Showcase with a Twist
One man's trash could become another man's trend! As part of Trash to Fash, a fashion competition held during Ecosperity Week 2019 which took place from 4–7 June, budding designers were introduced to the world of upcycling as they learnt how to create fashionable clothing from recycled materials, with help from industry leaders such as Miniwiz.
The spectacular entries from our eight finalists will be displayed from now until end-June. Be wowed by the ingenuity of the designers; all the apparel were made with rPET fabric (recycled fabric developed using unwanted plastic products), and some even feature surprising materials like a damaged charging cord and compact discs!
Fun fact: most of the furniture in the co-working space on the Shophouse's mezzanine level were created by recycling experts Miniwiz from used materials, such as plastic bottles, coconut husks and construction waste.
4. Revel in the Beauty of Nature Indoors
Who says that greenery can only be found outdoors? Step into the main lobby of Temasek Shophouse and you'll come face to face with a large green wall featuring national flowers from various ASEAN countries, representing our community partnership approach. Growing these flowers vertically not only makes for a cool wall design, but also lets us enjoy more greenery without compromising on functional space.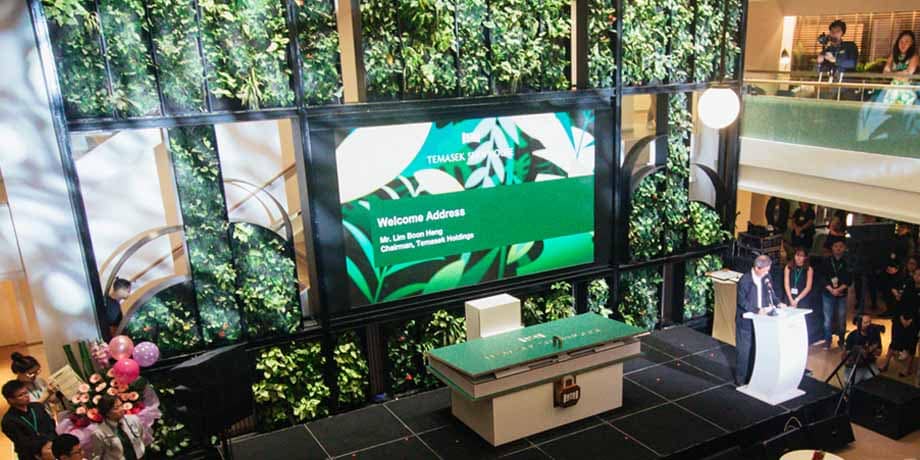 Fun fact: popular houseplants like the heartleaf philodendron, Monstera obliqua and two different types of Pilea also grow on our green wall. How many do you recognise?
5. Unwind and Relax in the Outdoor Garden
Take a break from the hustle and bustle of the city, and surround yourself with lush greenery in the outdoor garden on the first floor. Here, you can find local fruit trees such as chiku and mango, which were planted with the aim of providing a safe haven for native birds, bees and other fauna so they can thrive in the city.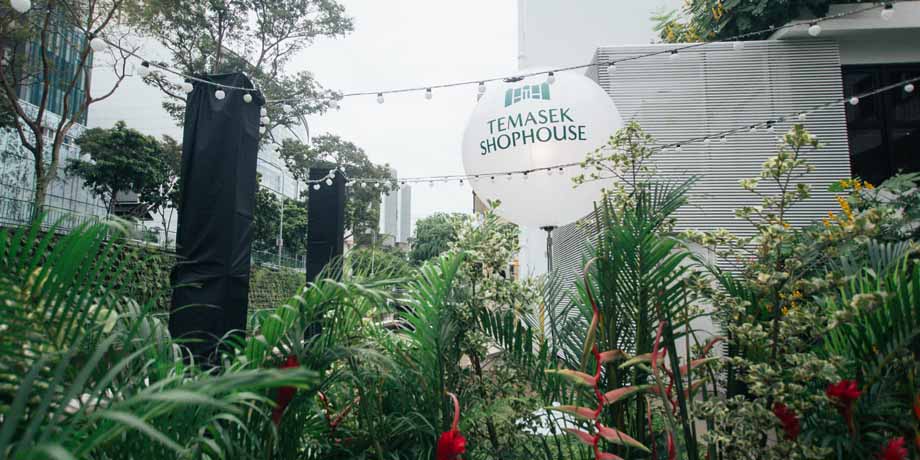 Other plants you can find growing in our backyard include chilli padi and torch ginger (commonly used in the local dish, rojak).
Bonus: see if you can spot the birdhouse in the outdoor garden!
"Temasek Shophouse is for policymakers, change-makers and corporate organisations to come together to collaborate and explore working opportunities, but more importantly, it is also for the general public to come to experience and to learn what doing good is all about," Yvonne shares.
"So if you want to learn more about what we have in store for you, come along to Temasek Shophouse!"
Temasek Shophouse is open on weekdays from 8am to 9pm, and 11am to 5pm on weekends and public holidays. See you there!