Fact or Fiction: Online Games Could be the Future of Education
Fact or Fiction: Online Games Could be the Future of Education
The tablet classroom may have once been the stuff of childhood dreams, but educational online games are heralding a new — and more inclusive — mode of learning.
Sustainability is at the core of everything we do at Temasek. This article is part of Generational Investing, an ongoing series featuring individuals and activities that create a better world for future generations, through creativity, innovation and sustainable practices.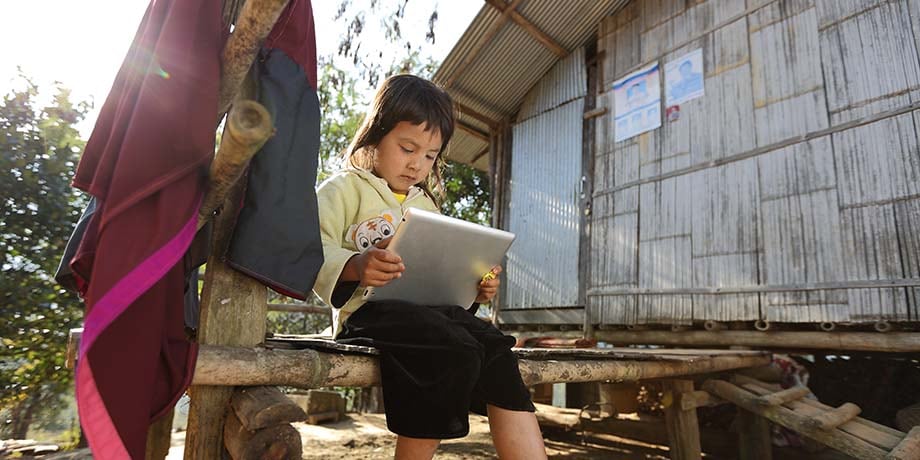 Many of us look back on our school days with fondness. They were the start of many firsts — from the first friendships we struck up to the very first time we were allowed to fill our school bags with nothing but snacks for a visit to the Singapore Zoo.
However, we also remember the back-to-school blues, the boredom of sitting through one-hour tuition classes and the regret of trying to cram a year's worth of the syllabus into our minds the night before an exam.
Rather than spark a love for learning, such experiences can make school seem like a chore. Here's how Singaporean entrepreneur Janine Teo hopes to reignite a passion for learning, while ensuring that quality education is accessible to all — through online gaming.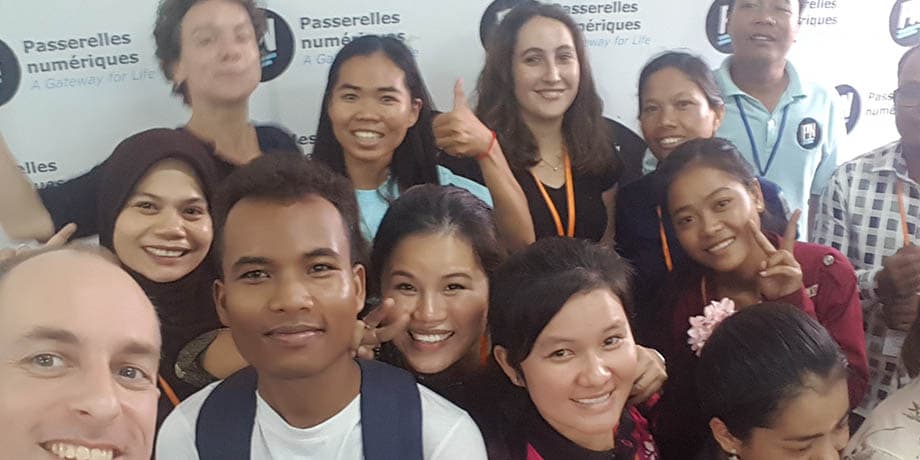 Learning On the Go
Across the world, about 262 million children and youths are denied access to education — many of whom are forced to work to support their families when they should be in school. This global crisis, revealed by the UNESCO Institute for Statistics in 2017, came to Janine's attention while she was travelling for work.
"I saw children stranded on the streets in countries like Indonesia and France, with no means of attending school," the former corporate manager recounts.
Determined to address this issue, Janine left a successful career in hospitality in 2013 to set up Solve Education!, a non-profit organisation that aims to breathe new life into the education system, through gamification and artificial intelligence.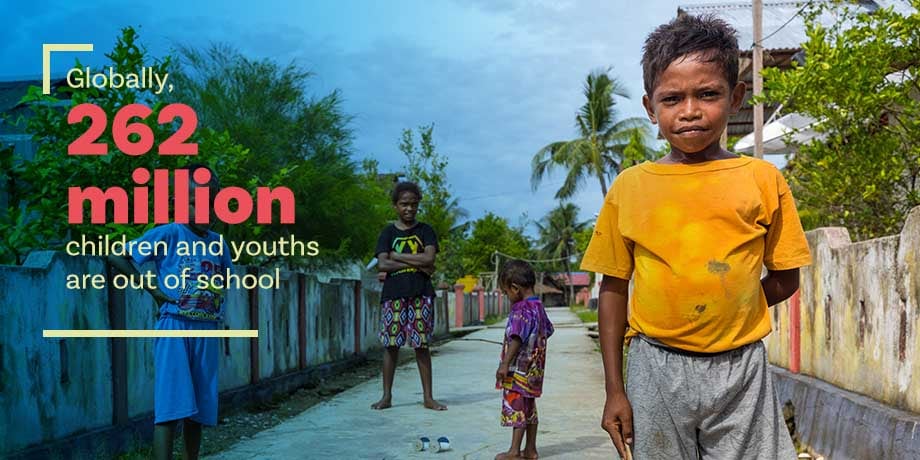 One of the first few observations she made while attempting to tackle inequalities in the education system, was the proliferation of digital technology among children in both developed and emerging markets.
According to UNICEF's The State of the World's Children 2017 report, children and adolescents under the age of 18 account for an estimated one in three internet users in the world, with young people from low-income countries 2.5 times more likely to ask for greater access to digital devices than those from upper-middle- and high-income countries.
In a poll of young people aged 13 to 24, from 24 countries — including Bangladesh, Indonesia and the Philippines — 40 percent of respondents revealed that they liked using the internet to learn things for school or health, while another 24 percent used the internet to learn skills that they were unable to at school.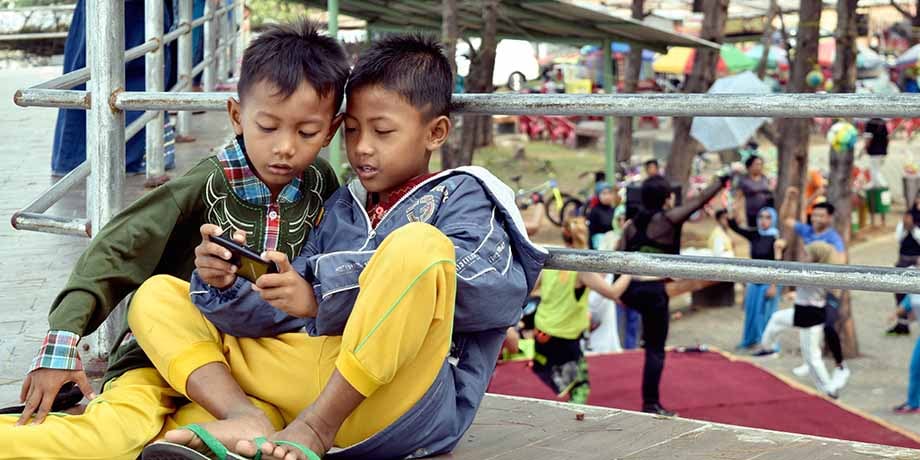 Putting two and two together, Janine and her Solve Education! team developed a mobile learning platform that would enable people across different ages to learn on the go for free. Launched in 2017, Dawn of Civilization provides a series of modules packaged as bite-sized micro-lessons catered to specific learning levels.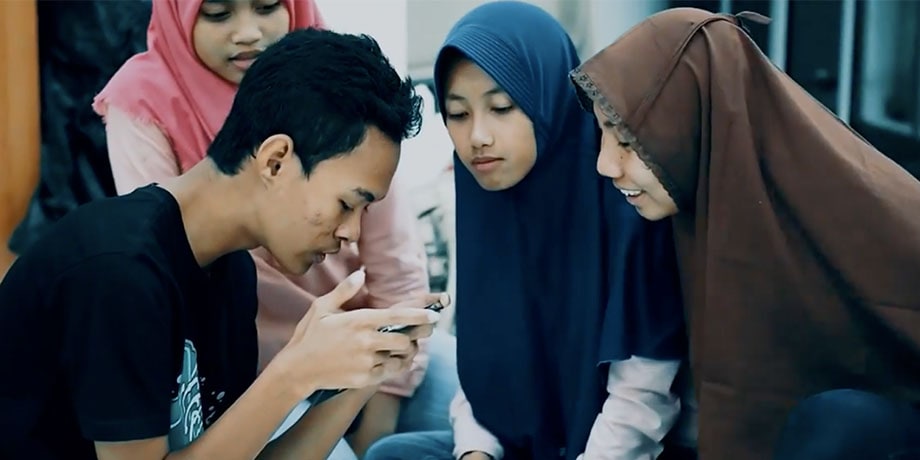 Turning Classes into Games
More than just an educational tool, Dawn of Civilization is designed to be as much fun as online games. Think Minecraft with personalised lessons designed as missions or quests.
Rather than trying to learn about mathematical equations and grammar from a textbook, students play mini games that prompt them to solve puzzles and answer English and mathematical questions. When these are solved, players are able to progress to the next level.
"The games are challenging enough to keep players engaged, but they are also tailored to each person's literacy level to ensure that they aren't discouraged," the 37-year-old Singaporean explains.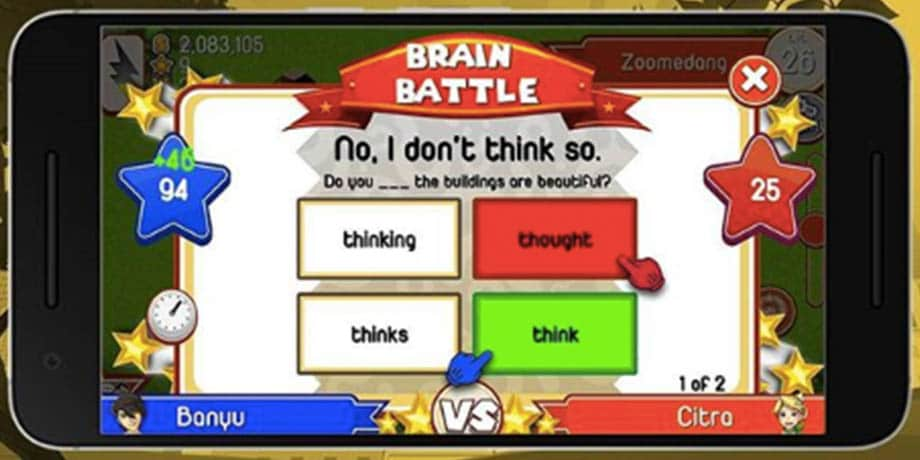 The learning app's mission-based format, meant to keep players coming back for more, has proven successful. More than 10,000 students across six Southeast Asian nations have clocked over 350,000 hours on the application to date, with more than 78 percent of these students hailing from the start-up's key target market: Indonesia.
Increasingly, schools in Singapore are also incorporating a similar style of play-based learning. In July 2018 , the Early Childhood Development Agency and Temasek Foundation Cares launched a new teaching method known as the Abecedarian Approach to support the cognitive development of preschool students from low-income families, through educational games and playful interactions.
The programme is part of a national effort to provide quality, accessible and affordable preschool education.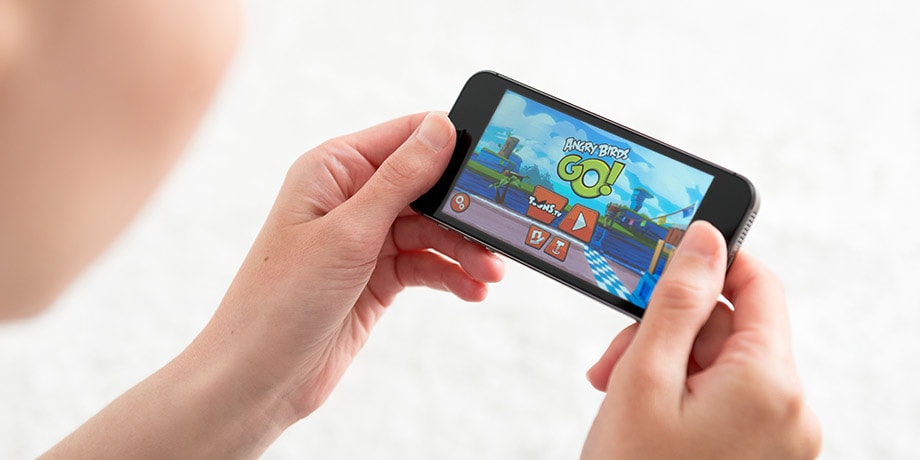 Making Learning Rewarding
Aside from struggling to engage with lessons, however, students also often have trouble maintaining their motivation to learn.
"Particularly for children in developing countries, education is not always a top priority because they're struggling to meet other basic needs such as food, clothing and housing," remarks Janine.
To reduce these barriers, Janine worked with her team to incorporate a reward system within the app. In return for completing games and missions, players earn currency to build virtual cities in the Minecraft-like game.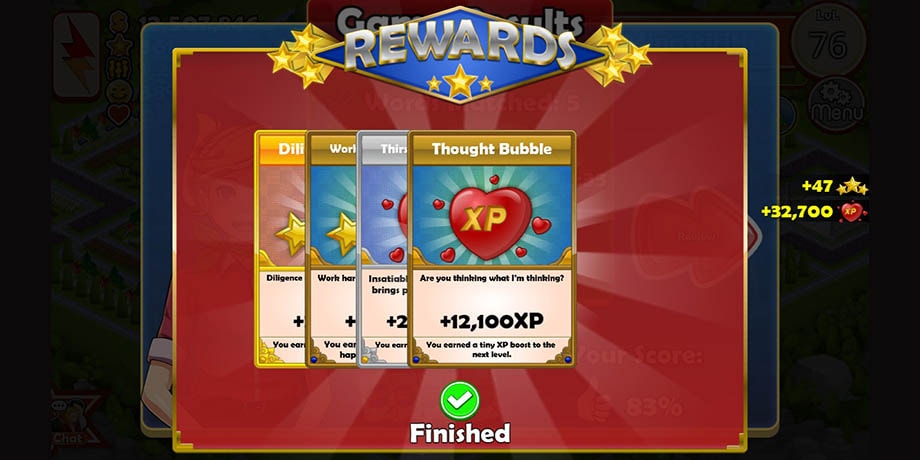 The app also provides opportunities for users to secure quality jobs from the likes of Indonesian bank BTPN and Kuala Lumpur-based microtasking company Supahands.
After students have reached a certain level in Dawn of Civilization, the Solve Education! team sends them an invitation to join a job search platform that shares their game scores with potential employers. These scores provide insight into each student's level of discipline, diligence, learning and grit.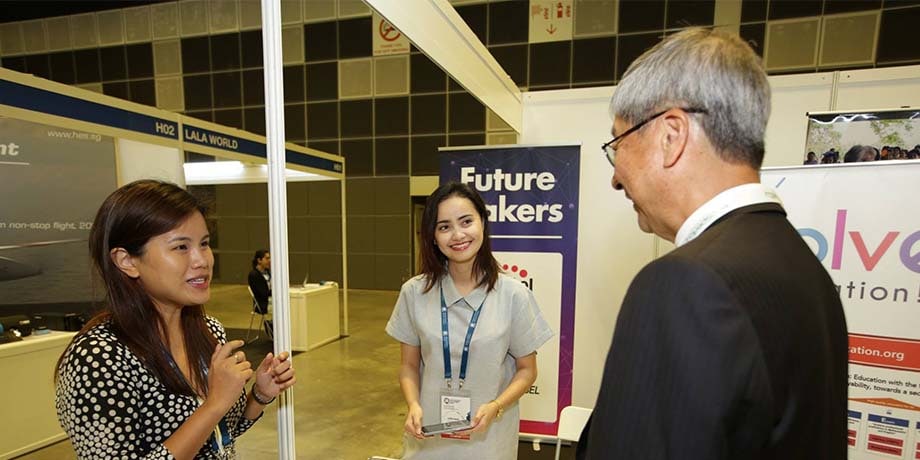 "I enjoy learning and have always had a weird curiosity for how things work," quips Janine, who was already a member of Mensa Singapore at the age of nine. "With Solve Education!, the goal is to create a platform where everyone can learn transferrable skills and provide opportunities to improve lives by democratising education."