Work It! These Women are Owning It in the Workplace — and Beyond
Work It! These Women are Owning It in the Workplace — and Beyond
From a former lawyer who now advises on socially responsible investing to a managing director taking fintech investments to new heights, here's what goes on in the life of these #BossWomen at our workplace.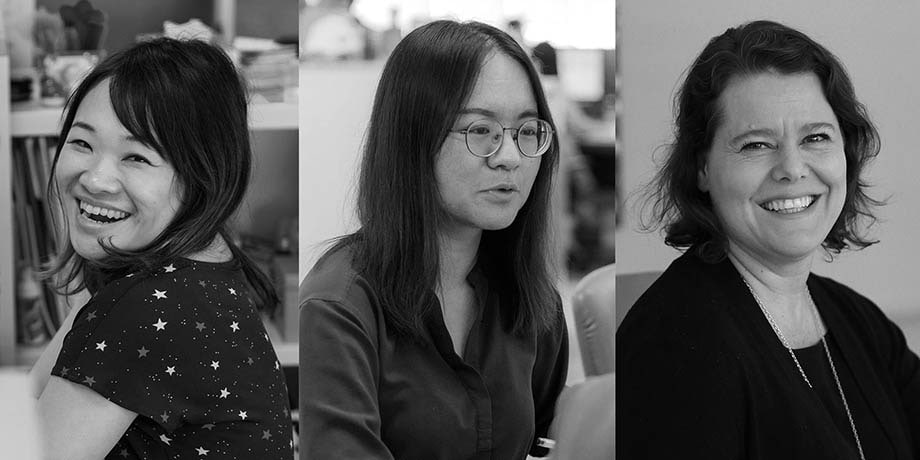 It will be 118 years before women have the same career prospects as men, said the World Economic Forum in 2016. But that doesn't mean organisations can't take active steps to close the gender gap and empower female advancement in the workplace.
This International Women's Day, we celebrate the achievements and strength of some colleagues who are taking on the fast-paced, dynamic world of investing.
An Associate Director who Advises on Sustainability Frameworks — and Conquers Mountains in Her Free Time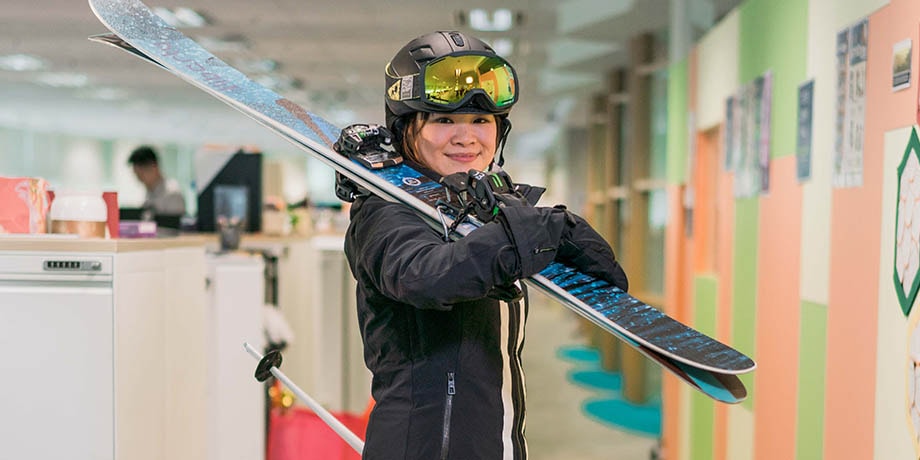 Legally trained with over ten years of experience in finance and regulatory, Sarah Pang is a force to be reckoned with.
Now, as part of our Sustainability and Stewardship Group, the Associate Director studies global frameworks that drive sustainable development and advises on our sustainability framework for investment.
Such global frameworks include the Paris Agreement, a landmark international deal where 194 countries pledged to combat climate change through actions and investments in building a low-carbon future, and the United Nations' Sustainable Development Goals, which set out a blueprint to achieve a prosperous and peaceful world by 2030.
"My work involves thinking about future generations through our company's mandate of investing today with tomorrow in mind. It's exciting because I love nature and am able to translate insight into actions that can help protect the environment," she says.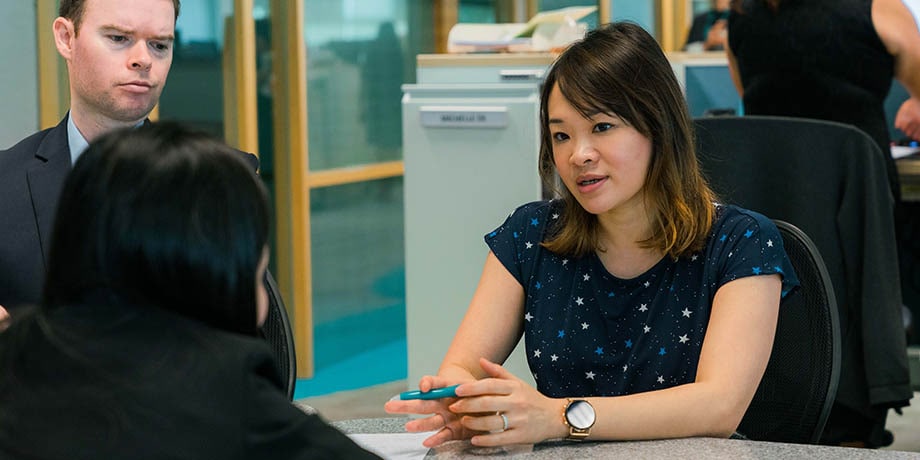 Creating a better world for the next generation is something Sarah holds very close to her heart. Together with her husband, the plucky professional is currently raising two young kids — aged four and eight — whom she describes as her trusty pint-sized companions on open-air adventures.
To cultivate a love for the environment and educate her children on the effects of climate change, Sarah and her family regularly immerse themselves in the great outdoors through activities such as nature trekking and skiing.
"The impact of global warming is clearer when you are outdoors. For example, changes in the climate will likely reduce the amount of snowfall over the planet in the next 100 years and shorten snowy seasons in winter. This is something that we're already witnessing," explains Sarah.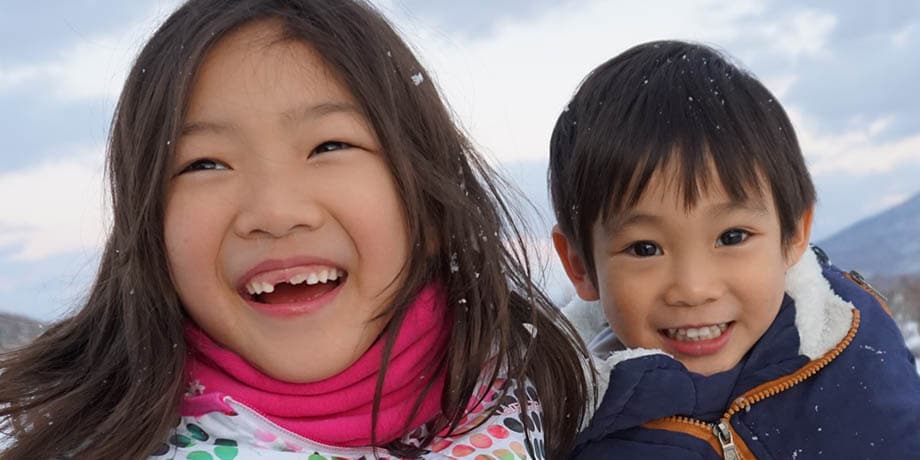 Working in the field of sustainability is not all fun and wintry games, though.
On a daily basis, Sarah and her team advises the company's various investment teams on how they can address environmental, social and governance issues through investment decision-making processes. They also work with portfolio companies across multiple sectors to assess how businesses can tackle some of the world's largest problems, such as climate change and resource scarcity.
The job is undoubtedly challenging, but this is where Sarah's love of skiing comes in.
"Initially, one of my biggest fears about skiing was leaning forward — especially when the slope gets steep," she says. "But that's what I enjoy about this sport: not only does it allow me to reconnect with nature, it also challenges me to overcome personal barriers. This resilient mindset is something I apply to my work too."
A Senior Associate who Assesses Investment Risks and Returns — and Drops Some Serious Moves on the Dance Floor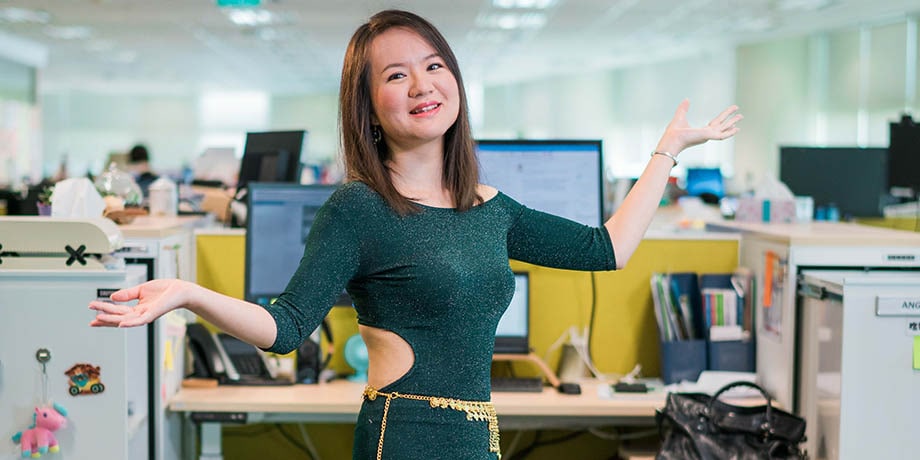 As a senior investment associate focusing on China's consumer sector, Ma FanYa conducts industry research, meets with target companies, builds financial models and rigorously reviews investment opportunities.
If the 27-year-old's job sounds demanding, that's because it is.
"I need to keep an eye on what's at the cutting edge of the business world, move fast towards changes, think critically about the risks and returns of investments, and also think ahead by adopting a problem-solving, proactive attitude," FanYa explains.
And while it may seem like she has a lot on her plate, FanYa still finds time to squeeze in her love for dancing.
Inspired by popular Chinese reality show Street Dance of China, the investment professional took up jazz dance in China as part of the CEO Challenge — a company-wide programme that encourages employees to step out of their comfort zone and sharpen their thinking by learning a new skill.
She also picked up belly-dancing when she moved to Singapore from Beijing, as part of a six-month job rotation programme.
"Without any previous experience in dance, it was quite difficult for me to catch up. But, after much practice and encouragement from both trainers and fellow dancers, I gradually became confident about my body and movements," she recounts.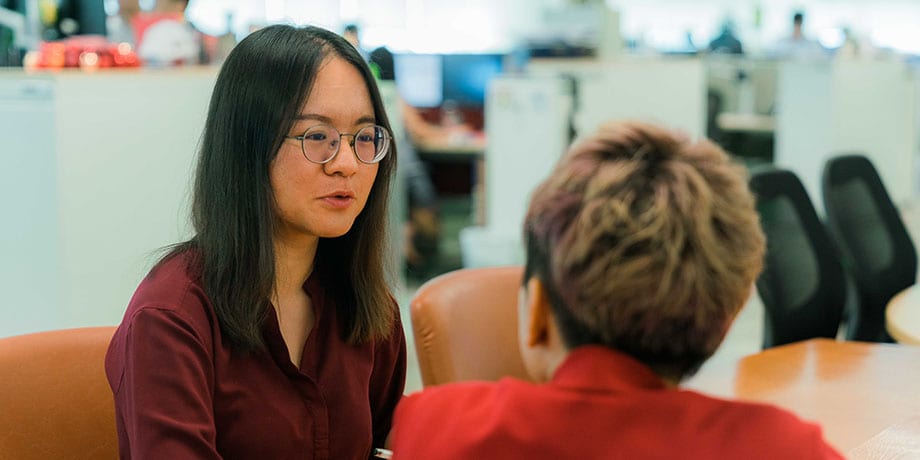 This passion for dance has gone a long way in helping FanYa overcome obstacles at work. Not only has it helped her to build the confidence needed to tackle difficult assignments, but it has also taught her that teamwork and diversity are invaluable.
"I like the challenge of learning new forms of dance because it represents different cultures and encourages teamwork. Working spaces can be fair and diverse, and in our office there is equal opportunity for everyone to do well."
A Managing Director who Specialises in Fintech Investments — and Has 500 Skydives Under Her Belt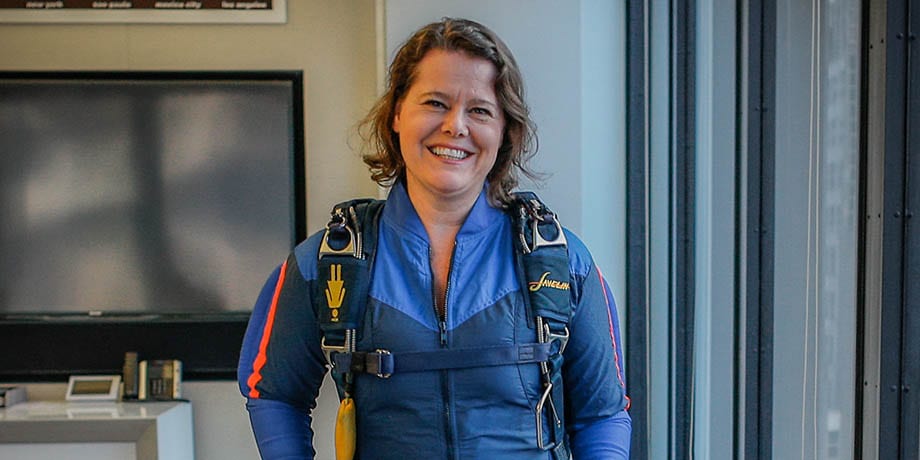 Twenty-one years. That's how long Jane Atherton, who is based in New York, spent in investment banking before taking on the role of Managing Director of our Financial Services investment team in 2017.
Since coming onboard, Jane's day-to-day work has centred on leading financial services investing efforts in the investment group — assessing investment opportunities in burgeoning areas such as fintech, heading industry research and strategising.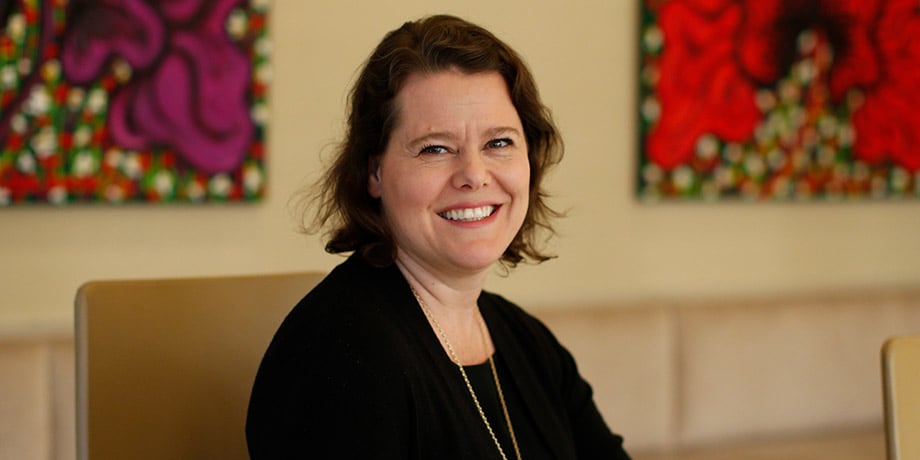 But Jane isn't just a high-flier at work. The mother-of-two is also a skydiving enthusiast who has racked up an impressive 500 sky dives in South Africa, New Zealand and parts of the United States.
To date, the thrill seeker has also jumped alongside the famed United States Army Parachute Team, nicknamed the Golden Knights, and completed a high-altitude jump from 28,000 feet (think Tom Cruise's thrilling jump in Mission: Impossible — Fallout) — that's 8.5 kilometres up or more than 10 times the height of the Burj Khalifa, the tallest building in the world.
"I love the camaraderie of skydiving. For what appears to be a solo sport it is incredibly team-oriented; people from all walks of life coming together to do something they enjoy," she quips.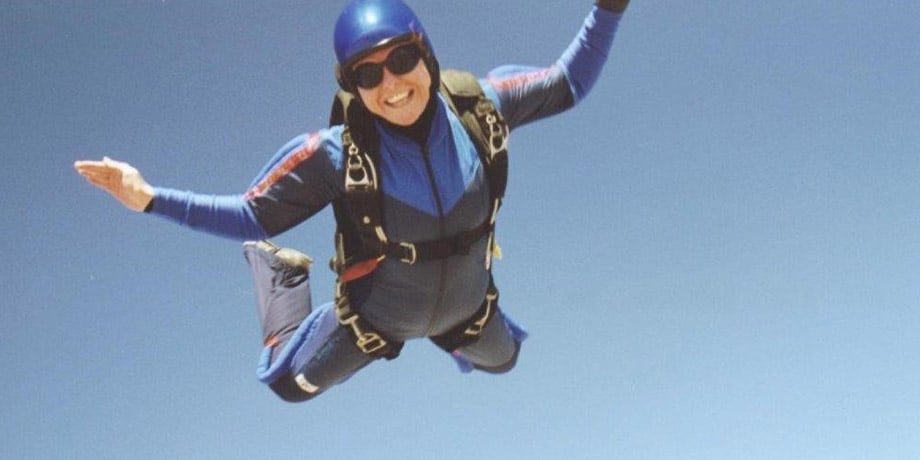 This team spirit is something that Jane experiences and appreciates in her working life too.
"We all face challenges in our work. For me, it's about not being afraid to ask for help when it is needed, appreciating that each day is a learning opportunity and understanding that no one is expected to know the answer to everything."